Water Heating
Choosing the right water heating system for your needs is crucial as every home or business is different.
Your hot water system need to be able to provide plenty of hot water for your entire house or business, but that doesn't have to mean compromising on efficiency.
There is a range of options available to suit every household's needs, talk to your Laser Plumbing expert to decide what is right for you.
Options:
Electric Hot Water Cylinder
Gas Continuous Flow
Gas Hot Water Cylinder
Heat Pump Water Heating
Solar Water Heating
Wetback
What to think about when choosing a system
You know how your business our household runs and uses hot water. This will help you make better choices about getting the best energy efficient system and value for you.
Questions to consider:
How big is your household/business?
How and when you use hot water?
How much are you paying now?
How close together are the parts of your business or home that need water?
How much would a new system cost e.g upfront costs, ongoing running costs
Here is a helpful utensil to compare options
The EECA have developed a helpful water heating comparison chart.
Hot Water Cylinder
Electric hot water cylinders are the most common form of water heating in New Zealand.
They are often said to be the most expensive way to heat your water. However, that is not always true – the costs depend on the efficiency of the cylinder and what power tariffs are available to you.
The hot water cylinder system uses an electric element to heat the water stored in an insulated tank or cylinder. To stop legionnaires' disease, hot water cylinders must be regularly heated to at least 60 degrees Celsius to prevent the growth of legionella bacteria.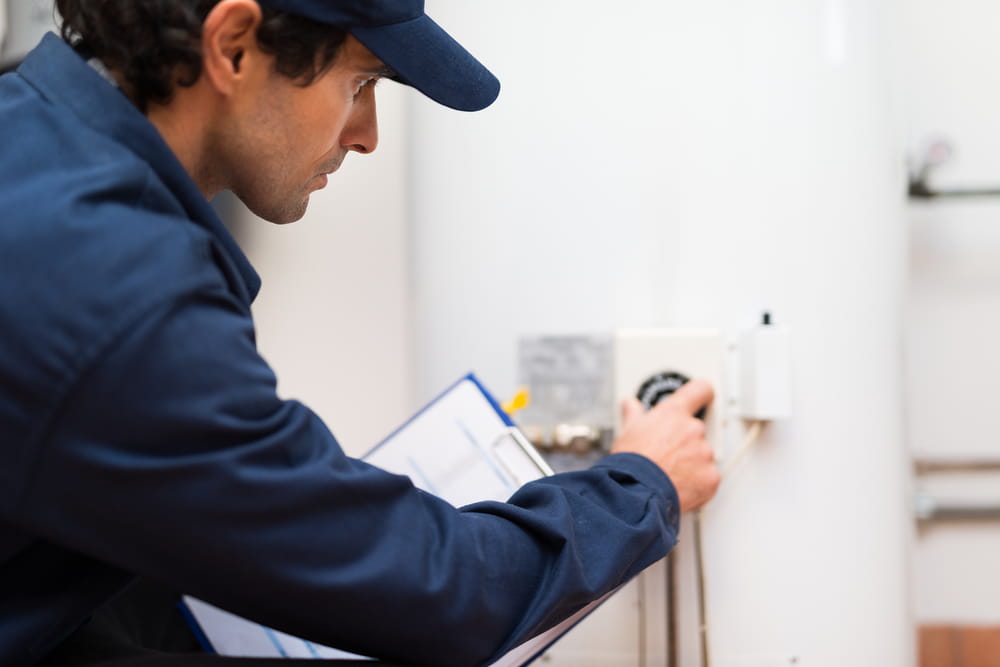 Gas Hot Water (Instant)
Do you dream of Instant hot water that never runs out, or a power bill that doesn't break the bank? That's the magic of a gas hot water system.
What Are The Benefits Of A Gas Hot Water System?
Never run out of hot water
Energy efficient & cost effective - no energy required to store hot water
Save space - a gas hot water cylinder is much smaller than an electric hot water cylinder
Instant hot water - hot water is generated immediately, only when you need it.
How Easy Is It To Install A Gas Water Heater, Or Gas Hot Water System?
The continuous flow gas hot water system can be run on either natural gas or LPG. Having either of these energy sources already operating in your home will make for a very easy transition.
What's Next?
Your local Laser Plumber knows all about gas hot water systems, and can help you choose the gas hot water system that fits you and your needs best. So, if you're building a new home or renovating - it's worth a chat.
When you choose a Laser Plumber you benefit from:
Totally Dependable Guarantee
Local branches with national coverage
Expert help when you need it
Ask your friendly and efficient Laser Gas Plumber for a free assessment today. Call 0800 438 527.
Solar Water Heating
Turn sunshine into low cost and environmentally friendly hot water.
Solar water heating can save you up to 90% on your water heating bills. That's a significant saving when you consider that more than half of your overall energy bill is probably from heating your water.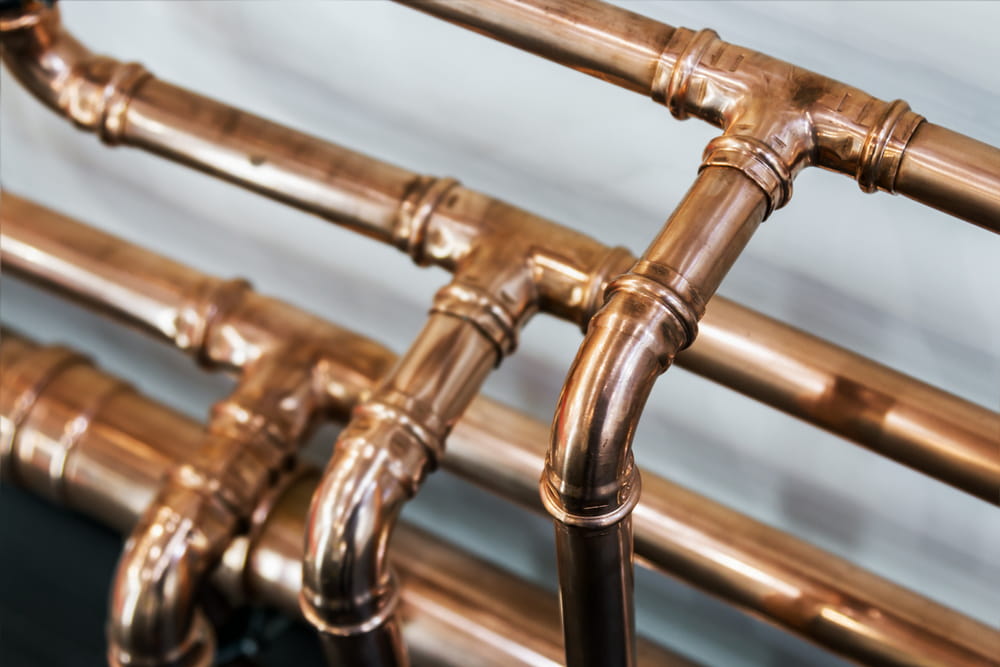 Why Use Solar Water Heating?
Solar water heating is a smart choice. It allows you to:
Enjoy free energy from the sun (solar energy)
Protect yourself from rising energy costs
Save up to 90% of water heating bills
Reduce the carbon footprint of your home or business
Increase the value of your property
How Does Solar Water Heating Work?
A solar water heating system uses solar water panels on your roof to convert energy from the sun into hot water. This hot water is then stored in your hot water cylinder. Your solar water heating system will usually provide for 50-75% of your hot water requirements. Plus, with the help of a solar battery you can store solar power, and use it even on the darkest of days and nights.
Choosing Your Solar Water Heating Solution
We can help you choose the right system for your specific house or business based on your needs. If you are designing a house, you will install a specially designed hot water tank for solar heating. It is important that you choose the correct size water tank to match the usage and our Laser Plumbers can help you do this. Requirements will be larger than an electric system, generally you should allow up to 100L per person.
If you are adding solar water heating onto an existing home you have two options. The first option is to buy a new hot water tank, especially designed for solar power. The other option is to modify your existing tank so that it is suitable for solar energy. You should only do this if you hot water tank is large enough to match usage.
The Downside Of Solar Water Heating
It's not all sunshine with solar water heating. There are few things to be aware of:
You'll probably need a back-up system to provide enough water in those less than sunny conditions. It's most common to use electricity or gas as back-up water heating solutions.
Not all homes are suitable for a solar water heater.
The upfront costs can be high compared to other water heating solutions.
Your solar water heating must be installed correctly to ensure the water in your tank is regularly heated to 60 degrees Celsius. This is necessary to prevent illness from legionella bacteria. That's one reason we don't recommend solar water heater DIY installations.
How Can You Make Your Solar Hot Water Go Even Further?
You can make your solar water heating go even further by making some small changes such as using your washing machine and dishwasher during the day, and using energy efficient appliances, and shower heads designed to use less water.
What's Next?
Your local Laser Plumber is a Registered Plumber. With Laser Electrical also part of our nationwide network it's never been easier to choose and install the perfect solar water heating solution for you.
When you choose Laser you benefit from:
Totally Dependable Guarantee
Local branches with national coverage
Registered Master Plumbers and Master Electricians
Expert help when you need it
Ask your friendly and efficient Laser Plumber for a free assessment and quote. Call us now on 0800 438 527.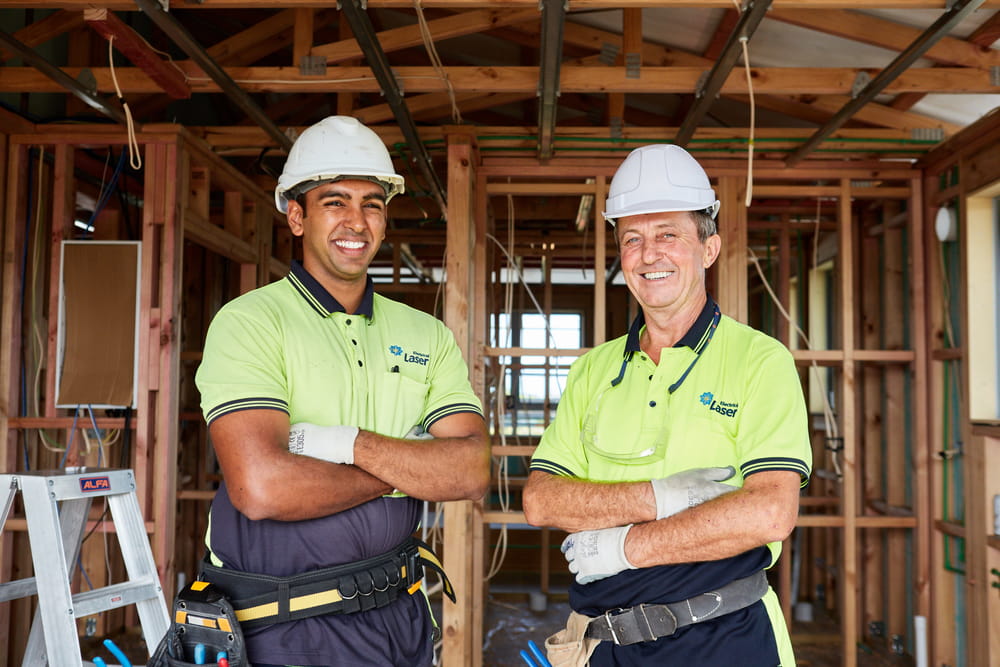 When you hire a Laser Plumber or Electrician, you'll receive our 'Totally Dependable' service!
Timely delivery
Promise of care and skill
Appropriate work for customers' needs
Well-presented, professional employees
Ensure responsibility of material supplied
Honour manufacturer's guarantees
Meet and frequently exceed our customers' expectations