New Home Electrical Services
​At Laser Electrical we understand the difficulties faced in knowing who to trust when building your new home.
That is why our members strive to provide "Totally Dependable" electrical services for your new home installations.
What can we do for you?
Electrical Design
Electrical Wiring
Home Automation and Control
Home Theatre and Multi Room Audio
Underfloor Heating
Air Conditioning and Heat Pumps
Home Ventilation
Heated Towel Rail Timers
Central Vacuuming Systems
Data and Communications
Security, Alarms and CCTV
Lighting Design
Energy Efficiency and Solar
Underground Services
We will work with you to design an electrical system that not only works within the architectural parameters of your home but also is practical enough to function for normal household use. We know building a new home requires a lot of important decision making, which is why we will take the time to discuss your electrical requirements and help you create your house into a home.
Our responsibility is to provide you with the most up to date and innovative solutions for your home. That is why we work closely with our key suppliers to ensure we deliver the latest technologies at a competitive price. We have access to a wide range of quality products and along with our expert knowledge, you can rest assured your electrical decor and performance expectations are met.
We believe energy efficient homes not only cost less to run but are more comfortable to live in. That is why you can rely on us to give you expert advice and the best solutions to make your home warmer, drier and healthier to live in. See our energy efficiency pages for more information.
When it comes to electrical installations, our goal is to minimise your stress by providing an electrician who shows up on time, is well presented, professional and carries out your job with care and skill. Through innovation, planning and use of quality systems we take pride in providing you with the highest level of customer service.
From design to finish our experienced team provide the expertise needed to ensure your electrical project is completed within critical time schedules and budgets.
To find out more please contact your local Laser electrician.
Electrical Installation
When performing electrical installations, whether this is for wiring, lighting, appliances or any other electrical job, safety should be your number one priority along with a well performing appliance or wiring!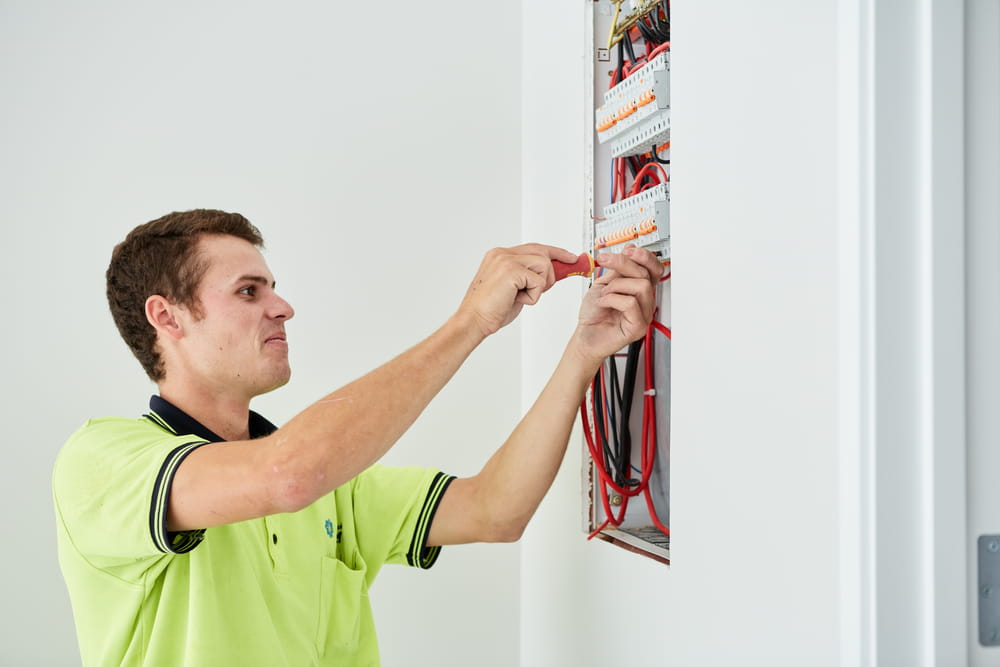 It is important the person who is installing the appliance knows what they are doing to avoid accidents or problems occurring during the installation such as electrocution. It is also important that the installation is performed correctly as to not cause problems later on. An incorrectly installed appliance or wiring can pose a fire risk or have the potential to blow your circuit or cause electrocution!
From small jobs through to larger ones, any can cause hazards to you and the users of the newly installed electrical appliances. There are some jobs that are considered safe to do yourself such as changing light bulbs and cleaning the filter of your heat pump. Others should be left to licensed electricians who can provide electrical safety certificates guaranteeing the work that has been completed.
Using a licensed electrician from Laser Electrical will ensure that the job is done correctly and safely. Although it may be less expensive to perform a DIY job, think about what you could be putting at risk, not to mention that you may not be covered by insurance should something go wrong with a DIY job!
Here are some examples of electrical installations that should be performed by a licensed electrician from Laser Electrical:
Waste Disposer Installation
Electrical Appliance Installation
This not only applies to home electrical installations, but businesses as well. We have qualified and experienced commercial electricians and industrial electricians for installation services big and small!
Contact your local Laser Electrician for any wiring or electrical appliance installations; we are prepared for any jobs, big or small!
Electrical Design
Laser Electricians are experienced in more than the wiring of your new home.
We specialise in all things electrical. You need only work with one electrical company for the electrical design and installation in your new home. From the wiring through to appliance installation, lighting design, underfloor heating, home automation and control, security systems or any other electrical needs, we can do it all, anywhere in NZ!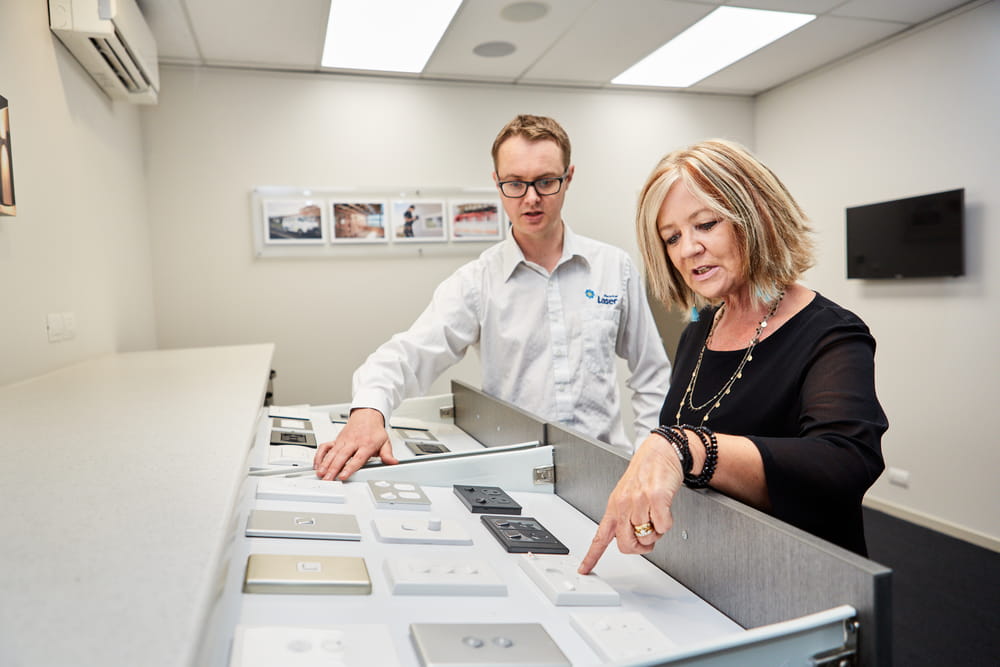 Electrical Wiring
When designing a new home, there are so many different aspects that you need to think about, and contractors that you need to co-ordinate.
One of the many aspects that you will need to consider is you electrical work.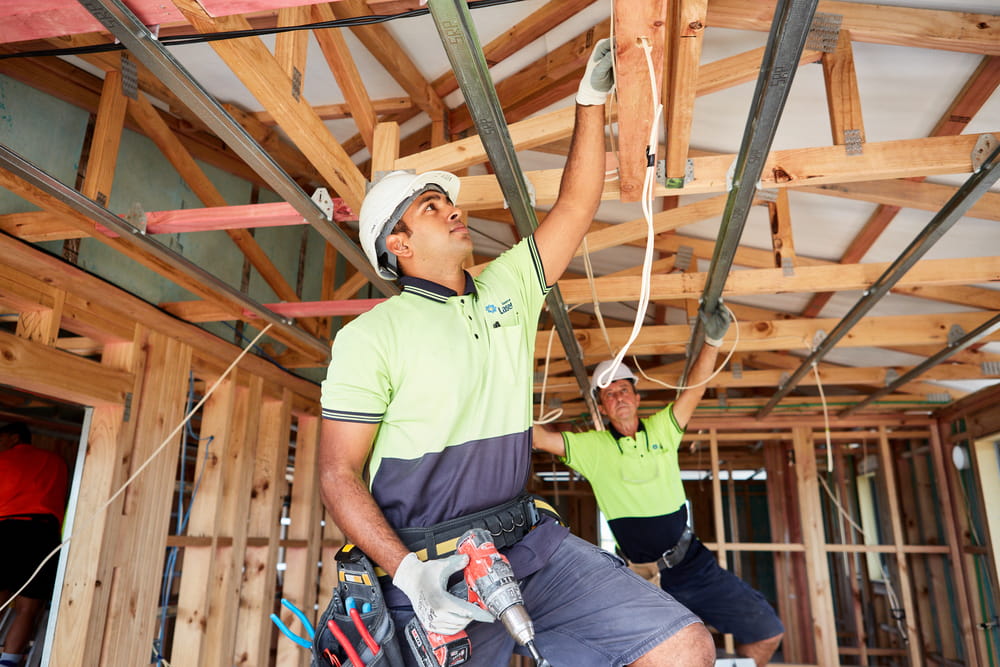 The electrical wiring throughout your home needs to be designed correctly for optimum performance along with convenience. Your electrician will need to design the electrical wiring in accordance with electrical regulations, whilst also meeting your needs. We take the time to discuss your electrical needs and design modern and innovative solutions to make your home comfortable and functional.
Electrical wiring considerations will need to include the way in which the wires are connected to the switchboard to avoid overloading power circuits and causing circuit breaks; the placement of power points in terms of usability; the placement of power points in terms of presentation.
Electrical wiring for new homes is not only the wiring to power points. There is also wiring for electrical devices such as kitchen insinkerators, electric garage doors, heat pumps and air conditioning, dishwashers and heated towel rail timers. There is also the indoor and outdoor lighting wiring (lighting design should also be a consideration), data and communications such as internet and phone connections, security systems and any other aspects of your home that require the use of electricity or other cables.
From the initial concept for your home electrical wiring in the planning stage, right through to the completion, Laser Electrical will work with you the homeowner, your architects, builders, developers, contractors and any other party involved in the design and completion of your new home.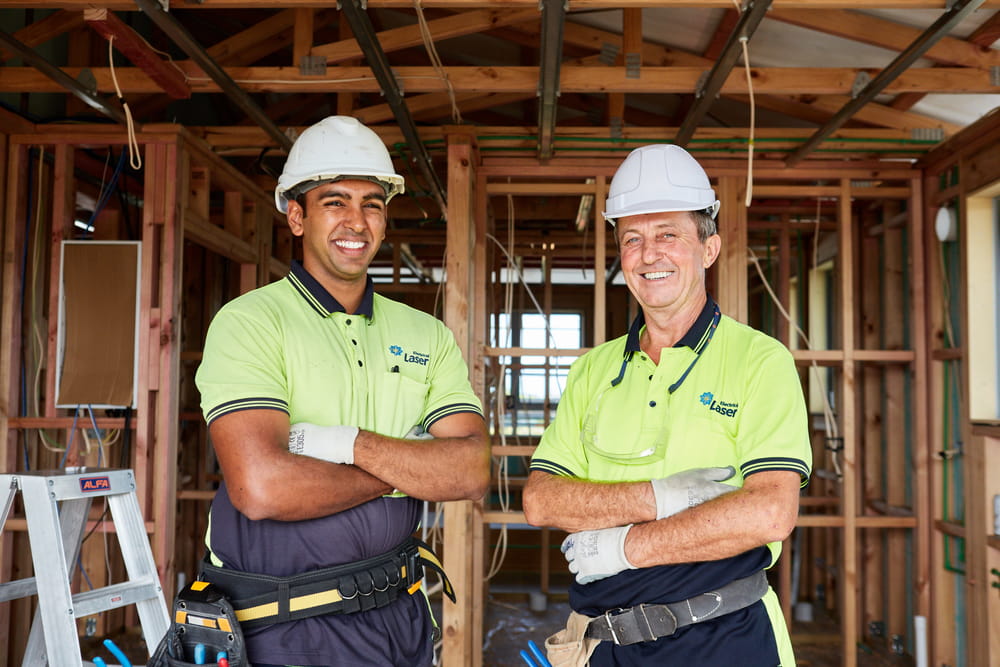 When you hire a Laser Plumber or Electrician, you'll receive our 'Totally Dependable' service!
Timely delivery
Promise of care and skill
Appropriate work for customers' needs
Well-presented, professional employees
Ensure responsibility of material supplied
Honour manufacturer's guarantees
Meet and frequently exceed our customers' expectations