Electrical Repairs
​If you need electrical repairs call on one of our electricians from Laser Electrical to get the job done.
No matter what type of repairs you need and whether it is in your home or business we will sort your problem out.
Common electrical problems that we regularly repair include:
Lights that have gone out or blown
Broken light fittings and transformers
Power points that no longer work
Stiff or lose power switches
Ovens and stoves that have stopped working or blown elements
No hot water
No power (isolated to you)
Circuit breakers that won't reset
These are some of the common electrical faults that need repairs, however we can carry out numerous other repairs for your requirements.
Laser electricians come prepared to face any electrical repair challenge you have to give them. Big or small is not a problem. Our electricians will fix problems in both homes and businesses. With nationwide electricians we can repair your problem no matter where you are located in New Zealand. There will always be a Laser electrician nearby.
If you have an emergency repair that can't wait, we have emergency electricians available 24/7. A common emergency is isolated power outages. In the home these can cause you difficulty with cooking, heating and keeping your food from spoiling in the fridge and freezer. Power outages can also be damaging to businesses losing productivity and therefore costing you money. If you have an electrical fault that could be dangerous, this should be dealt to as soon as possible by an emergency electrician.
If you require an electrical repair, but are not are not sure if it requires urgent attention, give one of our friendly staff a call on 0800 438 527 and they will advise you. They can help you to organise an emergency service or schedule your local electrician to visit during normal hours.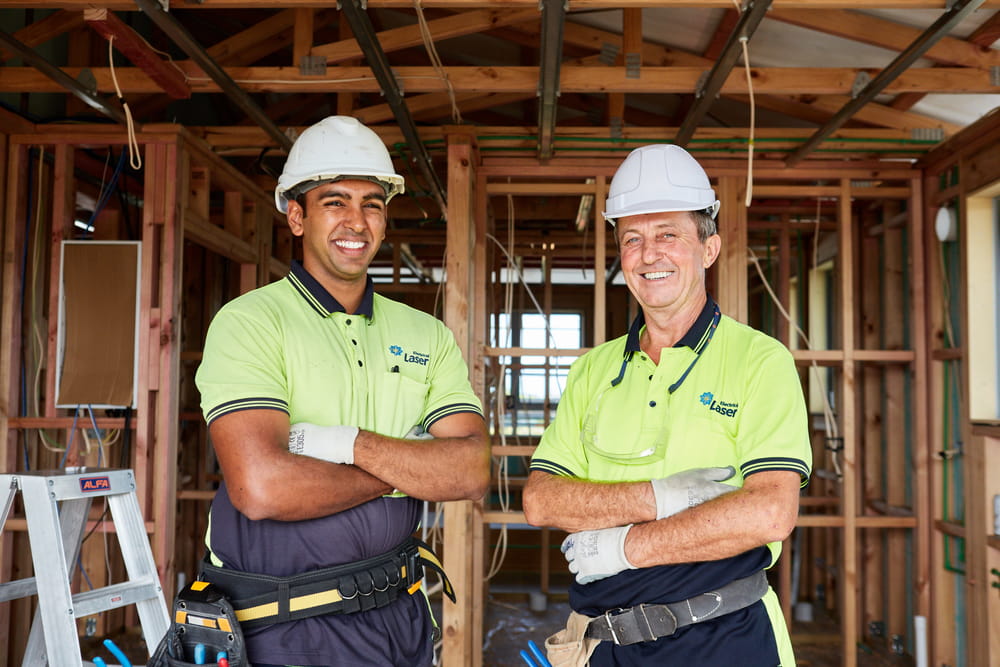 When you hire a Laser Plumber or Electrician, you'll receive our 'Totally Dependable' service!
Timely delivery
Promise of care and skill
Appropriate work for customers' needs
Well-presented, professional employees
Ensure responsibility of material supplied
Honour manufacturer's guarantees
Meet and frequently exceed our customers' expectations