Plumbing Design
​If you are looking for a plumber that will work with you from start to finish for the plumbing design of your new home, you have come to the right place!
Laser Plumbing is a New Zealand wide plumbing business that specialises in all things plumbing.
Your local plumbing branch can help you with designing the plumbing for your new home, your plumbing installation, and all other plumbing related jobs throughout your new home build. Having one team of plumbers who can do it all make the process a lot easier for you to manage!
Laser Plumbers will begin the process of the plumbing design for your new home by working with you and your architects to design the best plumbing solution to meet the design of your home and your plumbing requirements. The earlier you involve plumbers in the design of your new home the better as we are more able to consider functional performance.
Our plumbers work in all areas of plumbing including plumbing repairs, this means that they are experienced with common plumbing problems in homes and can help design your plumbing to avoid these scenarios.
Well designed home plumbing can make a huge difference to the effectiveness of it in your home meaning you have hot water quickly when you need it, effective drainage for waste, avoid unnecessary backflow problems and other plumbing issues.
With extensive experience and knowledge in plumbing design we are able to assist you with decision making and provide product recommendations such as whether you home is suitable for solar water heating, whether you should choose a heat pump or underfloor heating and any other decisions you encounter along the way.
We can also assist you in designing your home plumbing with an environmental focus. With options such as solar panels, solar water heating, hot water heat pumps and continuous gas flow hot water systems we are able to assist you to create an environmentally friendly home.
After working with you and other architects for the planning of the plumbing design for your new home, we will work with the builders and other contractors working onsite for the installation of your new home plumbing system. From pipes and drainage through to the installation of hot water cylinders we will complete the whole job. Having just one plumbing team for your project will help to control costs and increase communication between you and the plumbers as well as the communication between other contractors and the plumbers.
Laser Plumbers are "Totally Dependable". This means that we work with you including onsite visits, listen to your individual needs and come up with innovative solutions to meet them, communicate throughout all stages of the process, turn up on time and are well presented.
If you are looking for a "Totally Dependable" plumber for everything from the plumbing design through to installation, call your local plumber today!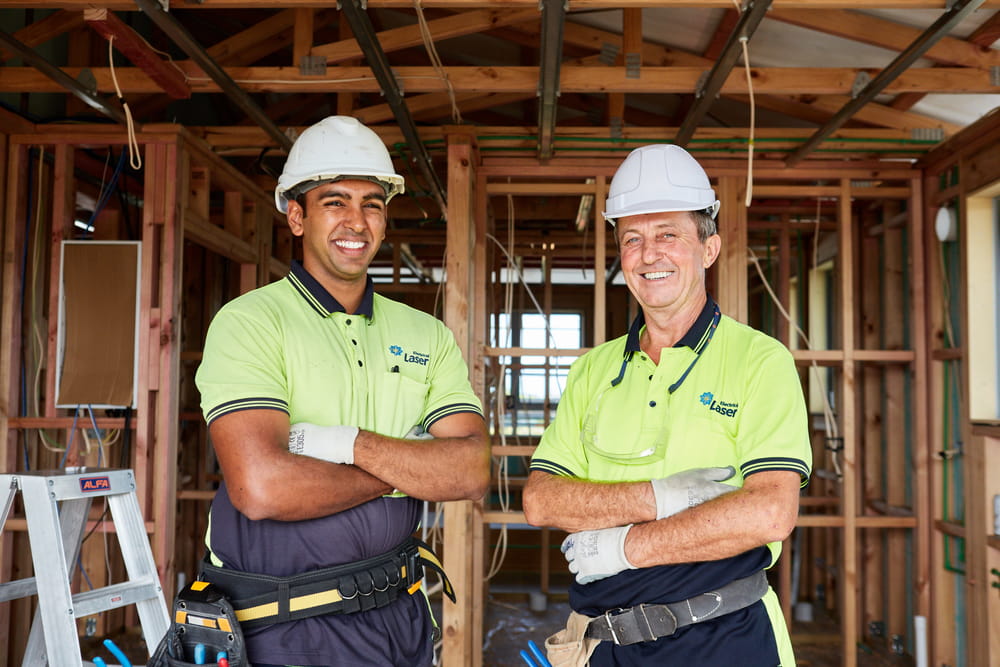 When you hire a Laser Plumber or Electrician, you'll receive our 'Totally Dependable' service!
Timely delivery
Promise of care and skill
Appropriate work for customers' needs
Well-presented, professional employees
Ensure responsibility of material supplied
Honour manufacturer's guarantees
Meet and frequently exceed our customers' expectations