What is drainage?
Drainage is the removal of surplus water or liquid waste. There are two types of drainage systems, separate and combined.
A separate system collects waste water and storm water separately and disposes them through different channels. A combined system collects both types of waste, storm water and liquid waste, and disposes of them through the same piping network.
When building a new home you need drainlayers to lay new drain pipes to remove both storm water and sewerage. Laser Plumbing can assist with all your drain laying needs, from the initial planning and design through to the physical excavation and laying of pipes.
Drain Un-blocking
Maintaining your existing drainage will avoid blocked drains which can cause a lot of damage to your home.
Drain inspections and maintenance can help to avoid costly repair jobs. Regular drain checks and cleaning can be performed by a qualified plumber from Laser Plumbing.
What Are The Signs You Have A Blocked Drain?
There are many signs that you have a blocked drain:
Slow draining sink, basin or toilet

Sulphorous smells indicating something is rotting down a drain

Gurgling sinks, toilets or showers

Sinks, toilets, or drains overflowing
What To Do With A Blocked Drain?
A blocked drain can sometimes be easily sorted. But, if not dealt with efficiently blocked drains have the potential to damage your property, or cause damage to your health. At the very least, a blocked drain is downright annoying and frustrating.
If you're not sure what to do about your blocked drain, don't muck around trying to fix the job yourself. Call a specialist drain unblocker immediately.
What Causes Blocked Drains, And How To Prevent Them?
Blocked toilet – blocked toilets are often caused by flushing excess toilet paper, or items that shouldn't be flushed. Common items include kids toys and clothing. We recommend you keep the toilet paper to a minimum, and the lid down.
Blocked kitchen sink – blocked sinks are most often due to food scraps or fatty or greasy foods being put down the sink. This can even block waste disposal units. Best suggestion – avoid putting these items down the sink.
Blocked shower drain – blocked showers are usually caused by build up of hair or soap scum in the drain. Try cleaning the trap before calling a drain unblocker.
Blocked sewer – blocked sewers are often caused by tree roots. We can cut back tree roots for you, and water blast other blockages away. We're also qualified drain layers so we can fix cracked or broken pipes, or lay new pipes for you.
What's Next?
If you have blocked drains, or drain problems that need repairs call a Master Plumber. Your friendly and efficient Laser Plumber is a registered plumber who will clear your blocked drain promptly, with no mess, and no fuss. Call now on 0800 438 527.
We offer emergency plumbing for when your blocked drain needs urgent attention!
Drain Laying
Do You Really Need A Qualified Drain Layer?
If you're laying, altering, extending, or repairing drains it's a legal requirement that you use a certified or licensed drain layer such as a Laser Plumber.
Why Is Good Drainage So Important?
A well installed drainage system provides for the effective and correct disposal of storm water, and foul or sewerage water. This is particularly important because it plays a significant role in protecting your health, the health of your community, and maintaining a pollution free environment.
What's Next?
So, if you're building a new home, renovating, or repairing cracked or broken drainage pipes you need a qualified drain layer. Your local Laser Drain Layer is a friendly and efficient Registered Plumber or Master Plumber who will do your job with no mess and no fuss.
And, when you choose a Laser Drain Layer you benefit from:
Totally Dependable Guarantee
Local branches with national coverage
Registered Master Plumber
Expert help when you need it
Call us now on 0800 438 527.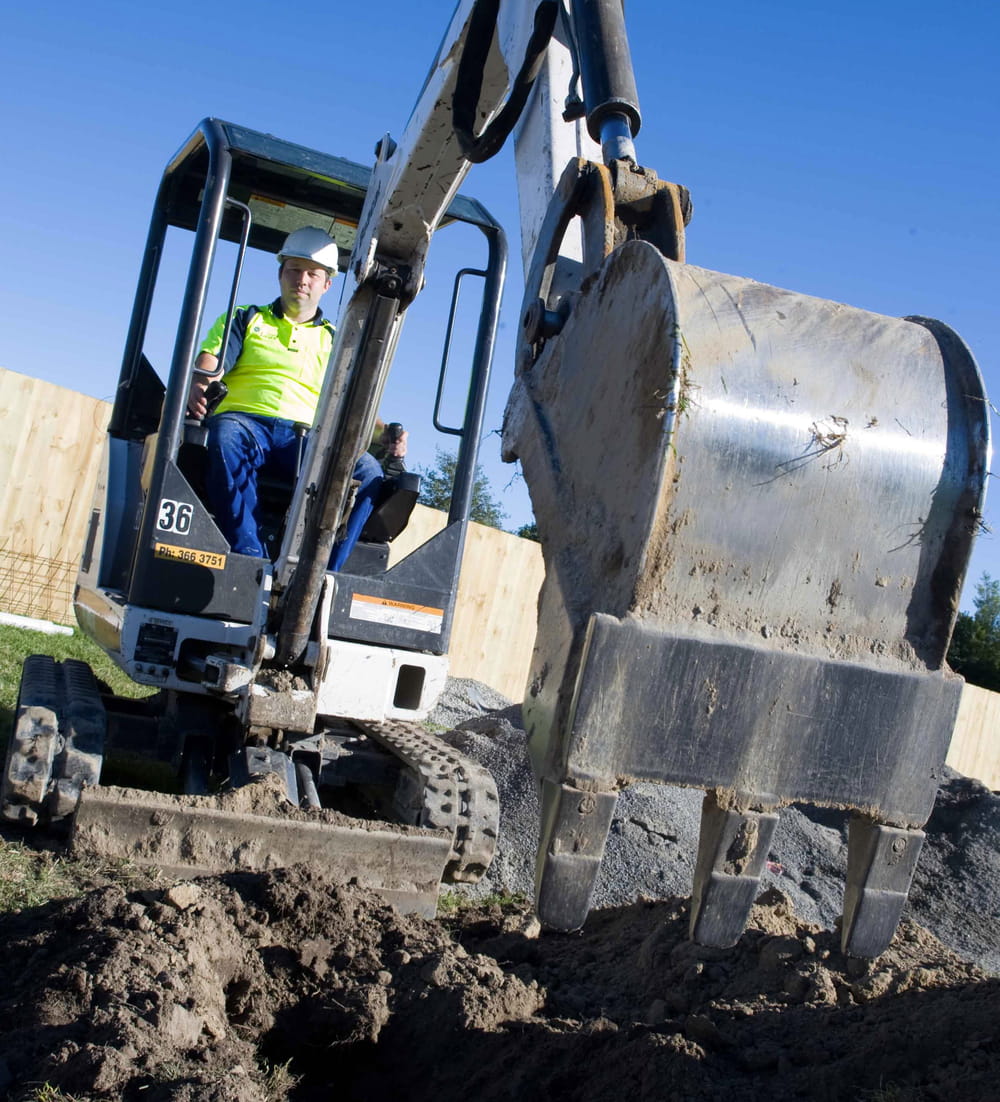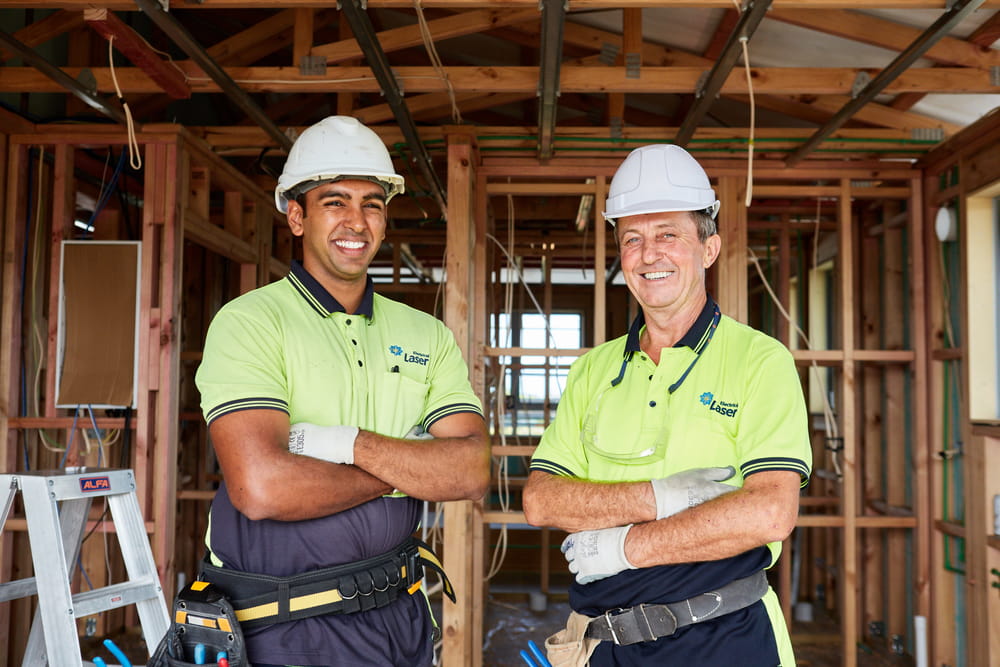 When you hire a Laser Plumber or Electrician, you'll receive our 'Totally Dependable' service!
Timely delivery
Promise of care and skill
Appropriate work for customers' needs
Well-presented, professional employees
Ensure responsibility of material supplied
Honour manufacturer's guarantees
Meet and frequently exceed our customers' expectations