Test & Tag
​Testing and Tagging services are used to ensure that electrical fittings and appliances are deemed to be electrically safe when the equipment is available for use by employees within a workplace.
When you Test and Tag your appliances you're making sure that your appliances are safe, that you comply with the requirements of your insurance company, and that you're legally protected. Quite simply, testing and tagging is a compliance issue and requirement.
What do you need to Test and Tag?
You'll need to test and tag all electrical equipment that plugs in or is connected to an electrical power supply socket (using a cord which is flexible or another form of connecting devices). That includes all equipment that is new, second hand, repaired, or that you have available for hire.
When do you need to Test and Tag?
New equipment should be tested before it goes into use within the workplace, and regular testing should be completed over the life of the electrical equipment.
The intervals at which you need to test and tag your electrical equipment is dependent on both the type of equipment, and the environment that the equipment is used in.
Different classes of equipment, RCDs, Cord Sets and Power Boards need to be inspected at different intervals. Environments such as factories and workshops need to be checked more frequently than equipment in residential type areas such as hotels, motels and hostels.
It's best that you ask a Laser Electrician what needs done when for your specific equipment and situation, and they may even be able to assist further by providing you with test and tag schedules and reminders.
How do you Test and Tag?
The easiest way is to have your Laser Electrician test and tag for you.
Our qualified and experienced commercial electricians will determine if the electronic appliances are safe for use. This involves a visual inspection of the appliance looking for defects such as damage to the appliance or missing components, along with electrical testing including earth continuity, insulation resistance and polarity. They have the equipment, the experience, and the skill.
What Next?
Simply arrange your local electrician to visit you onsite to test your electrical equipment. Call 0800 438 527 to book.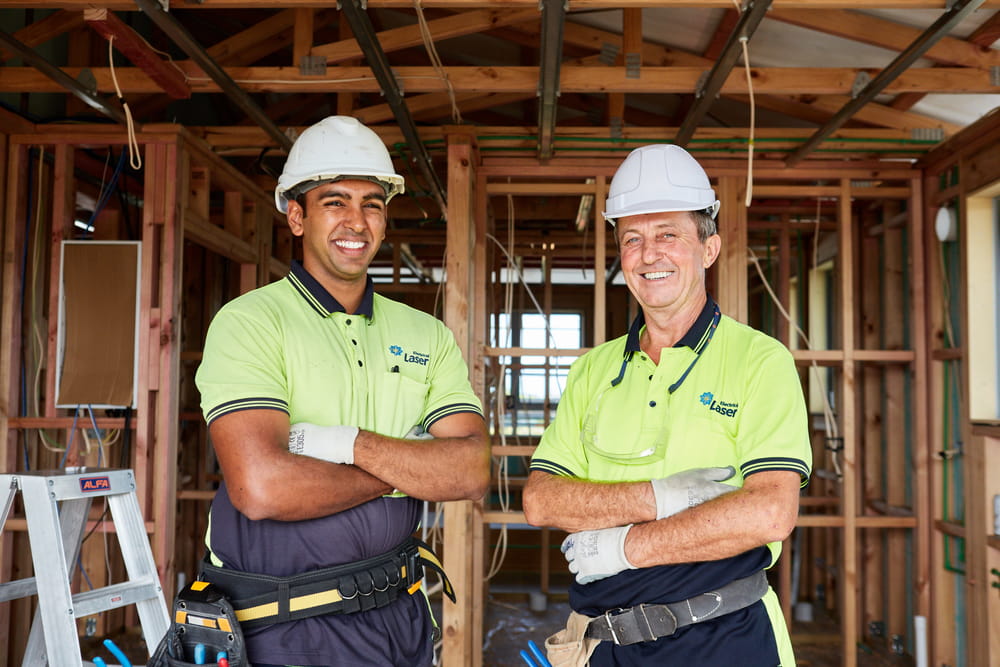 When you hire a Laser Plumber or Electrician, you'll receive our 'Totally Dependable' service!
Timely delivery
Promise of care and skill
Appropriate work for customers' needs
Well-presented, professional employees
Ensure responsibility of material supplied
Honour manufacturer's guarantees
Meet and frequently exceed our customers' expectations