04 Sep 2018
Timaru Apprentice wins National Award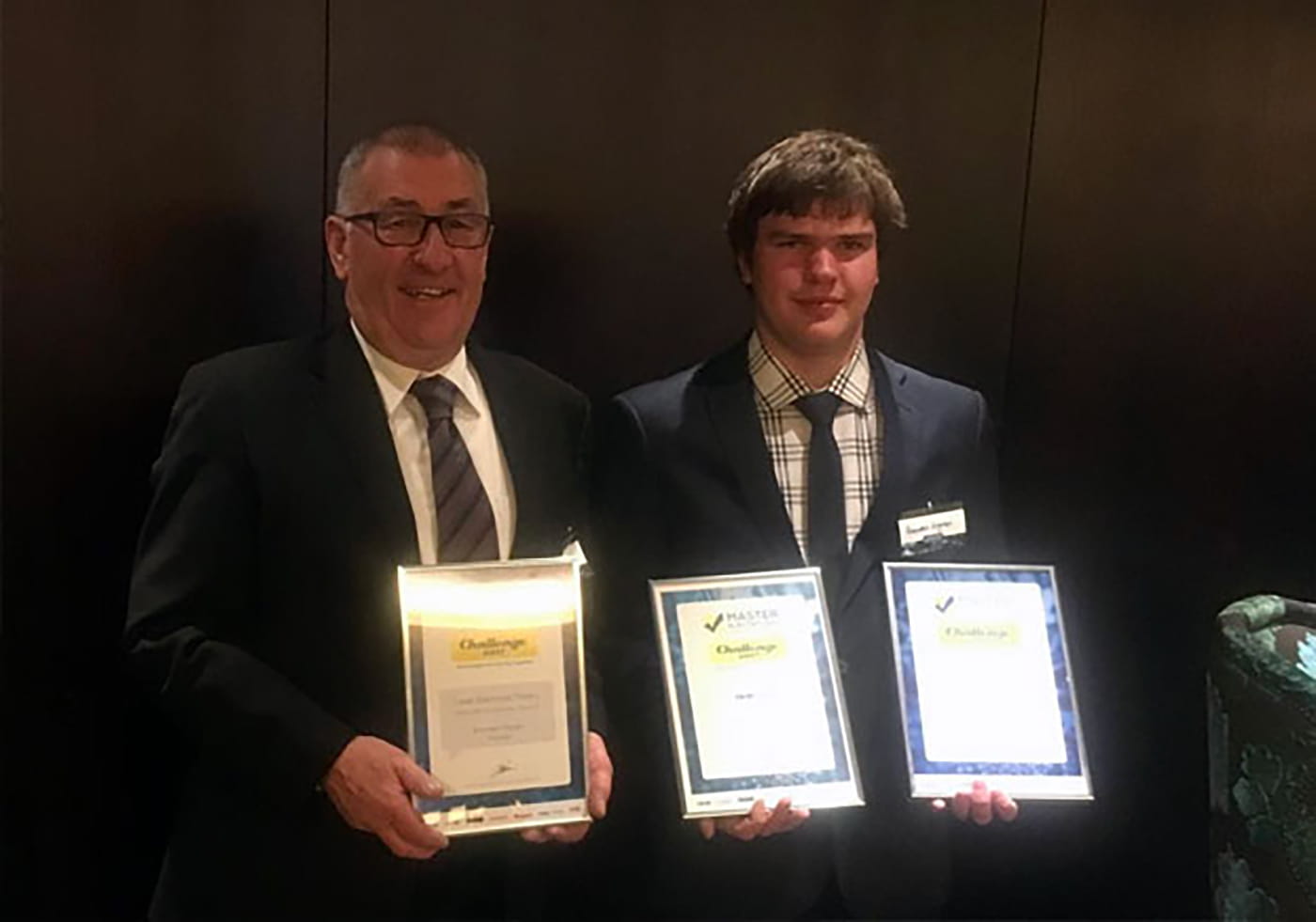 Continuing their success in the Master Electricians Challenge, Laser Electrical Timaru was recognised in the 2017 Master Electricians Industrial Division Module Challenge with apprentice, Brendan Wynen being recognised as a Master Electricians Challenge Industrial Apprentice finalist for 2017.
Gary and his team have been a part of the challenge previously with his son Leon winning the ECANZ Challenge Industrial Apprentice of the Year in 2004 and 2005.
In 2011, Logan Hanifan won the Domestic/Commercial Apprentice of the Year, going on to represent New Zealand in the World Skills competition in Germany where he achieved a Medallion of Excellence for finishing in the top 5% of the competitors.
Having just finished the second year of his apprenticeship, 20-year-old Brendan was also the winner of the NHP: Rockwell Automation 'HMI' (touch screen) Module where he programmed the visual display, to show and control the function of the conveyer.
Congratulations to Brendan on his success and to Gary who is doing great work training our future tradies.