22 Feb 2018
Amber Presses for Progress for IWD 2018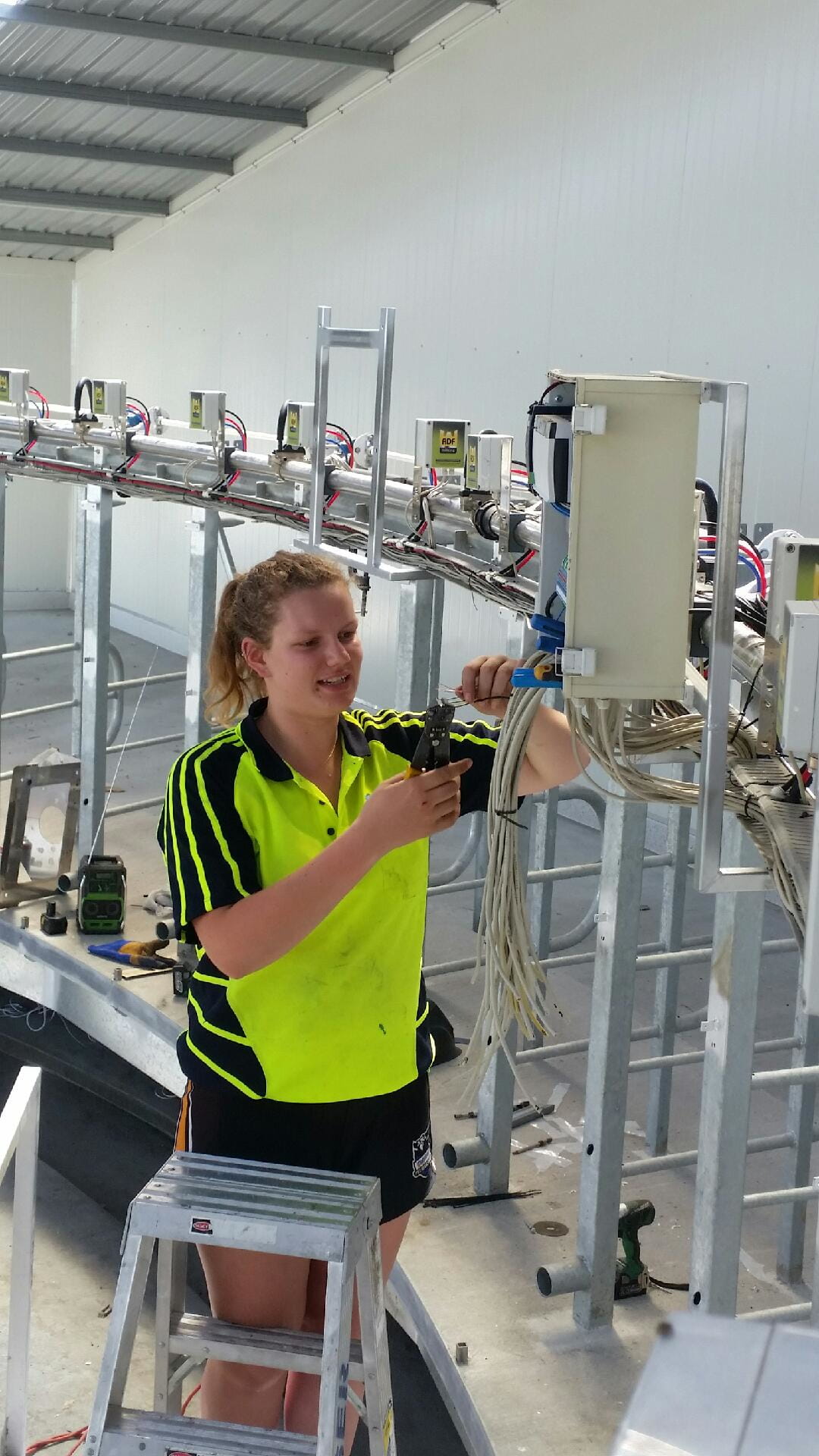 Growing up with a builder Dad, Amber Rose always knew she wanted to work in construction and, after taking part in her school's Gateway Program with Laser Electrical Ashburton, decided that she wanted to become an electrician.
Directors, Megan and Brent Christie decided to offer her an apprenticeship this year.
"Amber showed us how practical, enthusiastic and switched on she was," said Megan. "She worked well with our team and they were not only keen to have her back but also confident in having her on job sites".
Brent echoes Megan's enthusiasm for hiring Amber. "Our team showed her different aspects of the job and we saw how much she loved it and how much she actually enjoyed being a part of our team. In recognising that she had a passion for training in the Industrial and Commercial areas, we knew that we had to be a part of Amber reaching her goals as an electrician."