Laser Plumbing Wanganui
Welcome to Laser Plumbing Wanganui. We have a fantastic team of qualified and experienced plumbers, drainlayers and gasfitters with over 20 years experience in the plumbing industry.
Our certified tradesmen provide services in all aspects of plumbing, from leaking taps to new home fitouts, gas installations to blocked drains. No job is too big or too small.
We offer a wide range of services including waste water treatment, household pumps, irrigation, hot water solutions, central heating and drainage Solutions. We have a drain clearing team with specialised equipment, including a drain water blaster, root ranger and camera inspection technology.
Available 24/7 - Call out fees will apply after hours.
Our Services
Commercial
Residential

Rural
Maintenance & Servicing
Maintenance and servicing are vital to ensure your home or workplace is safe and operating efficiently. A little leak might not seem like a big deal, but theyadd up over time, wasting water and costing you money.
We can provide a Preventative Maintenance Schedule to reduce the costs of repairs or replacements in the future.
Sometimes unforeseen breakdowns do occur, and Laser Plumbing Wanganui will be here when you need us most. Every plumbing job is important to us and we will respond promptly to any callout, big or small. Whether your bathroom is flooded, or you just need a toilet unblocked, you can trust us.
We aim to minimise stress by providing a plumber who shows up on time, is well presented, professional and carries out your job with care and skill.
We work closely with our key suppliers to ensure you are getting the best quality products on the market at competitive prices. We are continually researching the latest innovative products available and we will always recommend the plumbing solutions for your job for you to choose from.
We take pride in providing excellent customer service, from first point of contact, through to invoicing. We want to ensure every customer has a quality experience and trusts us to complete the job thoroughly. We welcome feedback so we can continually improve our performance.
With our nationwide coverage you are never far from a local Laser Plumbing representative so contact Laser Plumbing Wanganui for your next plumbing job or project.

Some of our plumbing services include:
Gas
Gas Continuous Flow installations
Air Conditioning, Heat Pumps & Ventilation systems
Hot Water Heat Pumps
Boilers, Central and In-Slab Heating
Domestic Fire Sprinkler Systems
Eco Friendly Solutions - Solar & Rainwater Recycling
Roofing
Drainage
Leaks
Emergency Plumbing
Small issues may seem minor but over time these can build up and become much larger and more expensive problems to repair in the long run. We recommend that if you have any plumbing issues that you contact us early so that we can advise the right solution for you.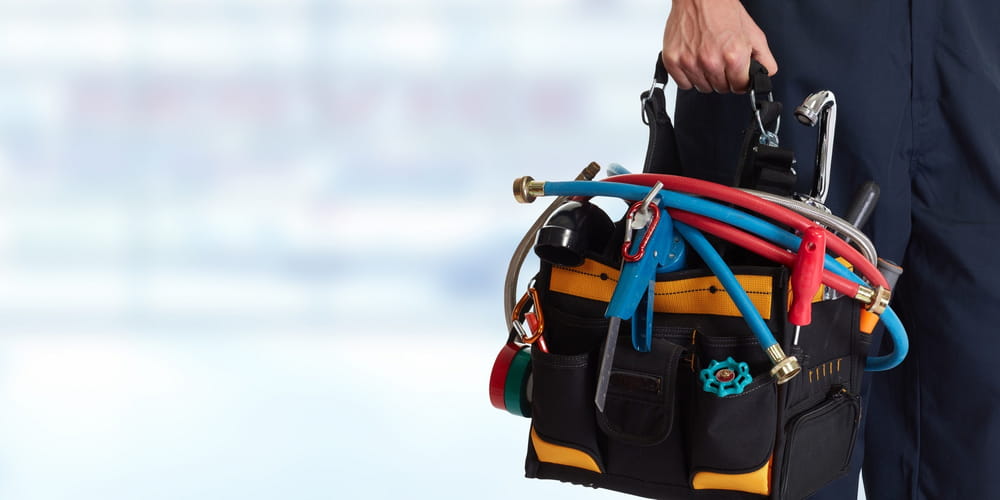 New Home Plumbing
When building a new home, it is difficult to know who to trust to deliver on time, on budget and to expectation, Laser Plumbing Wanganui understands and is here to help.
At Laser Plumbing Wanganui, we pride ourselves on delivering you an end-to-end plumbing solution. Our goal is to assist you on your building journey by providing a plumber who performs an outstanding service with care, skill, and ultimately meets your needs.
When building a new home we understand that the process requires a lot of important decision making, which is why we will work with you to ensure that the plumbing solution designed not only works with the architectural parameters of your home but is also practical for normal household use.
When it comes to providing an end to end solution it is our responsibility to ensure that we offer the most up to date and innovative technology. Laser Plumbing Wanganui continually strives to source the best products that are energy efficient, cost effective and environmentally friendly. We strive to eliminate the various hassles you may be faced with when something goes wrong in your home by utilising our vast range of systems, resources and knowledge to streamline the process, and provide an effective solution while ensuring customer service excellence.
Throughout the process our plumbing experts will work alongside you to ensure that your needs and desires are met and that the project is completed on time and on budget.
Some of our residential plumbing services include:
Gas
Air Conditioning, Heat Pumps & Ventilation systems
Boilers, Central and In-Slab Heating
Domestic Fire Sprinkler Systems
Eco Friendly Solutions - Solar & Rainwater Recycling
Roofing
Drainage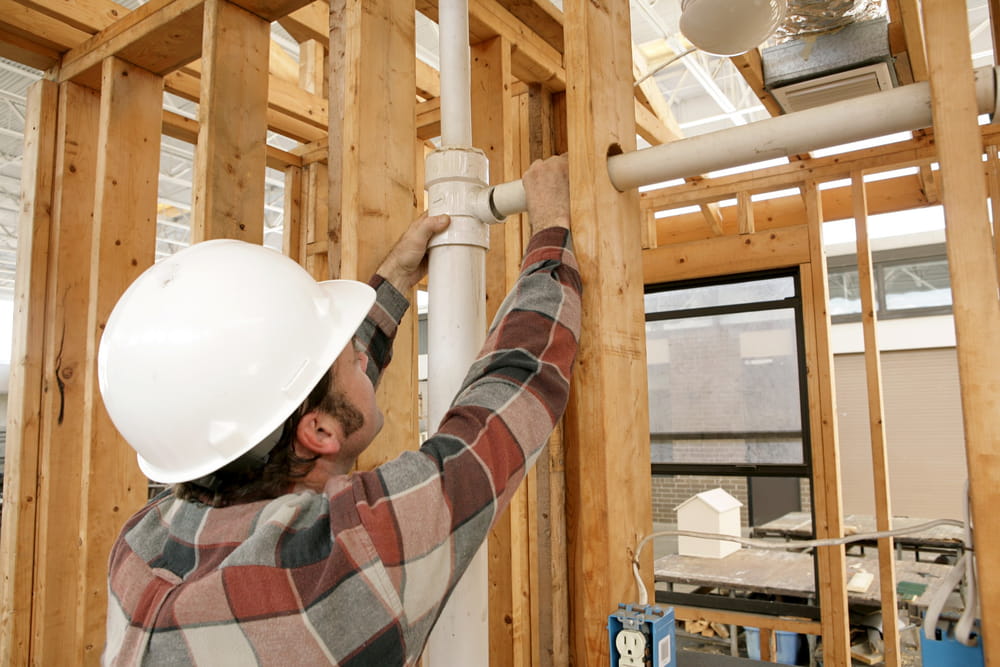 Gasfitting
The installation and servicing of gas appliances in your home should always be done by a qualified gasfitting plumber.
Safe, insured and legal
Fast, convenient, controlled heat, cost effective
Gas to heat your home
As well as the installation and servicing of hot water services, heaters, gas fires, gas stoves and cook-tops, a Laser Wanganui plumber can ensure that flues are installed safely through your ceilings and roofs with appropriate clearances. They can also test for any leaks from LPG and natural gas lines ensuring that all gasfittings to your home adhere to New Zealand standards.
If you are worried about anything to do with gas in your home, speak to Laser Plumbing Wanganui.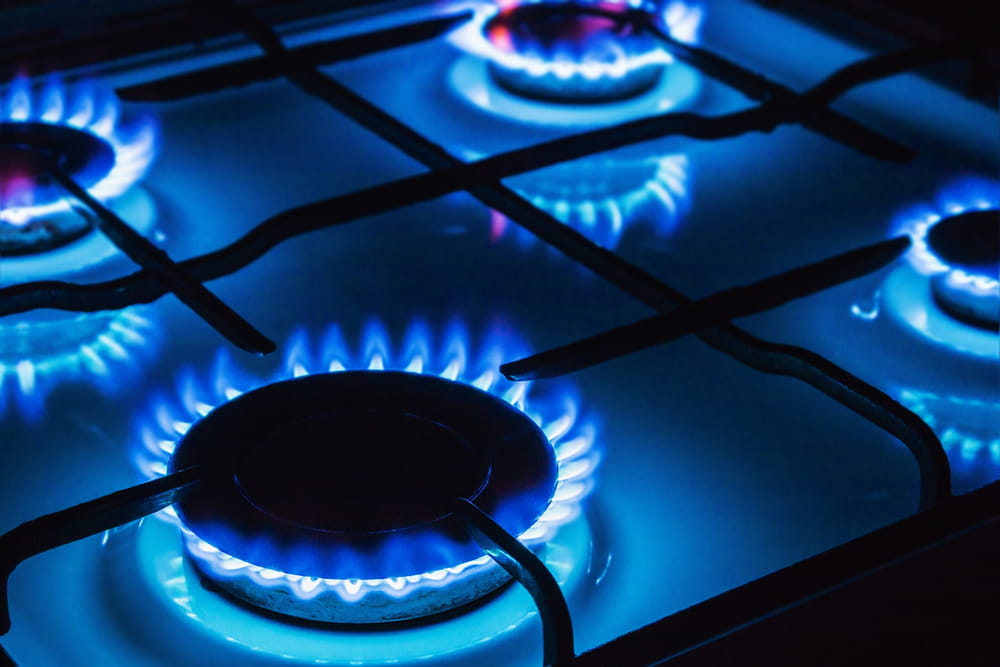 Drainage and drainlaying
Drainage is the removal of surplus water or liquid waste. There are two types of drainage systems, separate and combined.
A separate system collects waste water and storm water separately and disposes them through different channels. A combined system collects both types of waste, storm water and liquid waste, and disposes of them through the same piping network.
When building a new home, you need drainlayers to lay new drainpipes to remove both storm water and sewerage. Laser Plumbing Wanganui can assist with all your drainlaying needs, from the initial planning and design through to the physical excavation and laying of pipes.
Do you really need a qualified drainlayer?
If you're laying, altering, extending, or repairing drains it's a legal requirement that you use a certified or licensed drainlayer.

Why Is Good Drainage So Important?
A well installed drainage system provides for the effective and correct disposal of storm water, and foul or sewerage water. This is particularly important because it plays a significant role in protecting your health, the health of your community, and maintaining a pollution free environment.
What's Next?
So, if you're building a new home, renovating, or repairing cracked or broken drainage pipes you need a qualified drainlayer. Your local Laser Drainlayer is a friendly and efficient Registered Plumber who will complete your job to a high standard.
And, when you choose a Laser Drainlayer you benefit from:
Local branches with national coverage
Registered Drainlayer
Expert help when you need it
Call Laser Plumbing Wanganui now.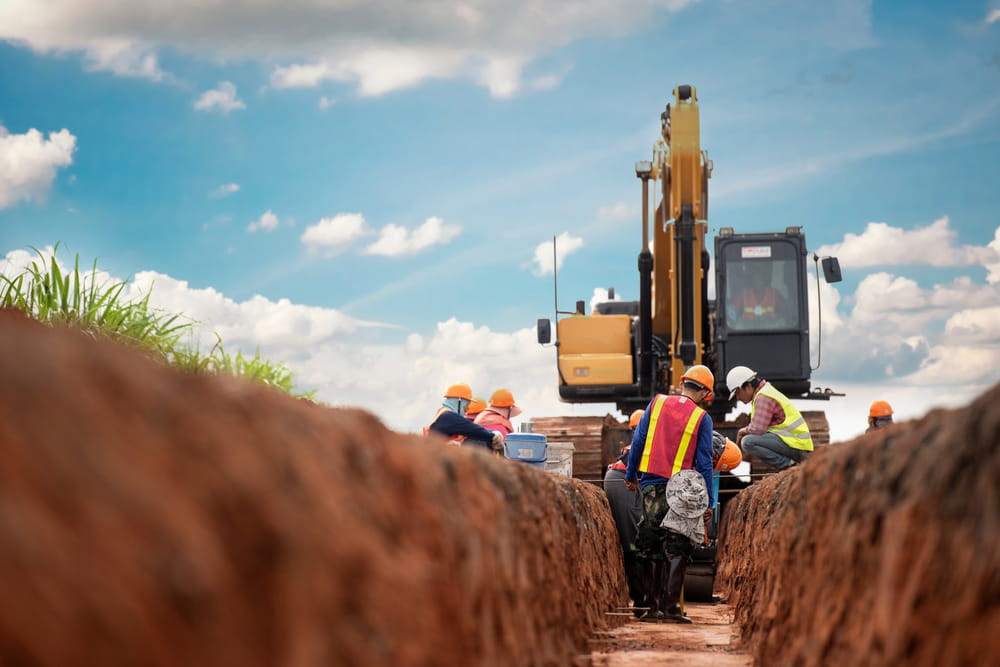 Hot Water Systems
If you have an issue with your hot water system, we will inspect your plumbing and identify the problem and provide a solution.
A hot water system is one of the most important features of a household, but not all hot water systems are the same which is why you should always talk to a plumber before deciding which system is right for your home or property. Laser Plumbing Wanganui can help you to determine your hot water needs and discuss the options available with you.
If you have an issue with your hot water system, we will inspect your plumbing and identify what the problem is.
Common problems can include low pressure, low heat, discoloured water or even no heat at all with most people not realising just how much the plumbing in a property can impact on the performance of their hot water system.
We can come to your property and investigate the issue – getting your hot water back as quickly as possible!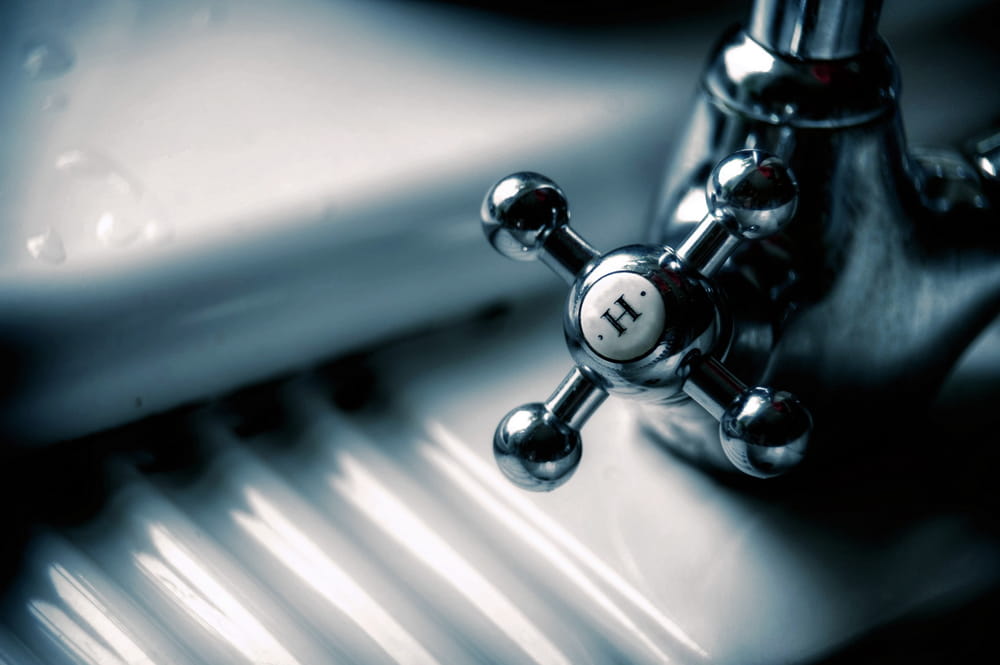 Drain Unblocking
Maintaining your existing drainage pipes will avoid blockages which can cause a lot of damage to your home.
Drain inspections and maintenance can help to avoid costly repair jobs. Regular drain checks and cleaning can be performed by a qualified plumber from Laser Plumbing Wanganui.
What are the signs you have a blocked drain?
There are many signs that you have a blocked drain including:
Slow draining sink, basin or toilet
Strong smells indicating something is rotting down a drain
Gurgling sinks, toilets or showers
Sinks, toilets, or drains overflowing
What to do with a blocked drain?
A blocked drain can sometimes be easily sorted but, if not dealt with efficiently blocked drains have the potential to damage your property, and cause damage to your health.
If you're not sure what to do about your blocked drain, don't try to fix the job yourself. Call a specialist drain unblocker immediately.
What causes blocked drains, and how to prevent them?
Blocked toilet – blocked toilets are often caused by flushing excess toilet paper, or items that shouldn't be flushed. Common items include kids toys and clothing. We recommend you keep the toilet paper to a minimum, and the lid down.
Blocked kitchen sink – blocked sinks are most often due to food scraps or fatty or greasy foods being put down the sink. This can even block waste disposal units. Avoid putting these items down the sink.
Blocked shower drain – blocked showers are usually caused by buildup of hair or soap scum in the drain. Try cleaning the trap before calling a drain unblocker.
Blocked sewer – blocked sewers are often caused by tree roots. We can cut back tree roots for you, and water blast other blockages away. We're also qualified drainlayers so we can fix cracked or broken pipes, or lay new pipes for you.
What's Next?
If you have blocked drains or drain problems that need repairs, call Laser Plumbing Wanganui. A friendly, efficient, registered plumber will clear your blocked drain promptly.
We offer emergency plumbing for when your blocked drain needs urgent attention!
Water Filtration
Ensuring that your household and family have a potable water supply that is free from any chemicals, additives, and diseases like giardia and campylobacteria is extremely important. Whether you are in an urban or rural area, regardless of your how you source your water supply Laser Plumbing Wanganui can provide a water filtration solution to ensure safe water. When it comes to treating water, the solution will vary depending on your circumstances and the application, which is where Laser Plumbing Wanganui can help.

Our team will work alongside you to help define suitable products and systems to achieve your desired result. With knowledge in under bench mains filtration, tank water purification, to whole house three stage treatment options for all water supplies and sources, we will ensure your water is pure and most importantly safe.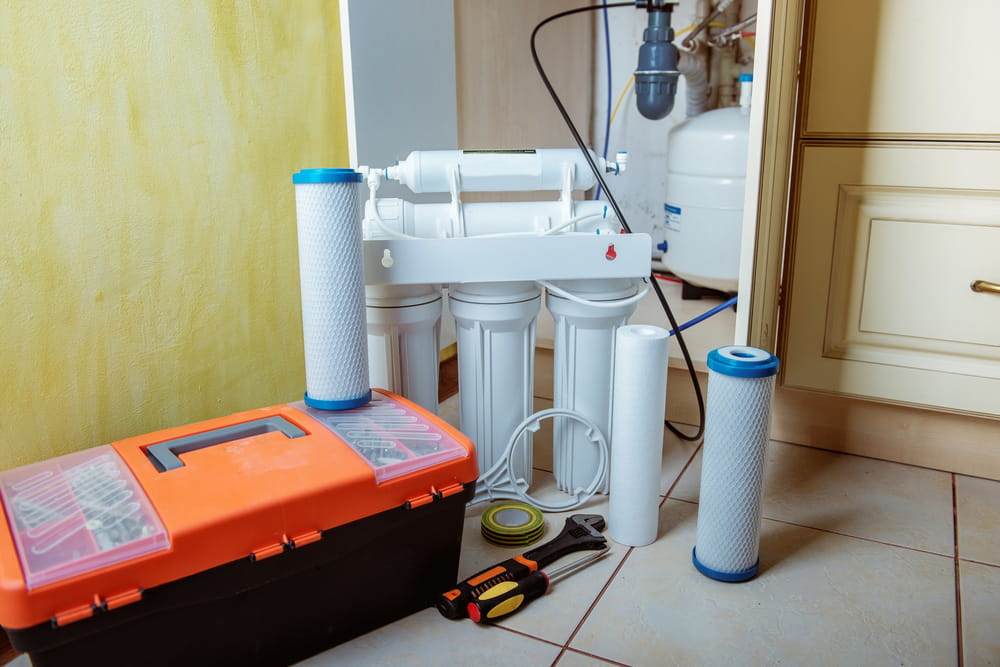 Water Pumps
Installation, replacement, repair or service of your water pump, we can assist.

Having even pressure and constant flow of water around the home is important. Laser Plumbing Wanganui will assist you in selecting the right pump and pressure system to ensure the needs of your home are met, fluctuations in water pressure during showers don't occur and that there is always water available to boil the kettle.
If your current pump is not be performing to expectation, or you are looking for a solution for a new build or renovation and would like some advice on what you need, we can help.
When selecting a Water Pump there are several factors to be considered:
The water source
Proposed location of the pump
Maximum pressure required
Flow rate or volume of water required at one time
We can help you by assessing your existing water pump and pressure system and recommend an option to meet your water usage requirements and are capable of delivering continual flow and pressure.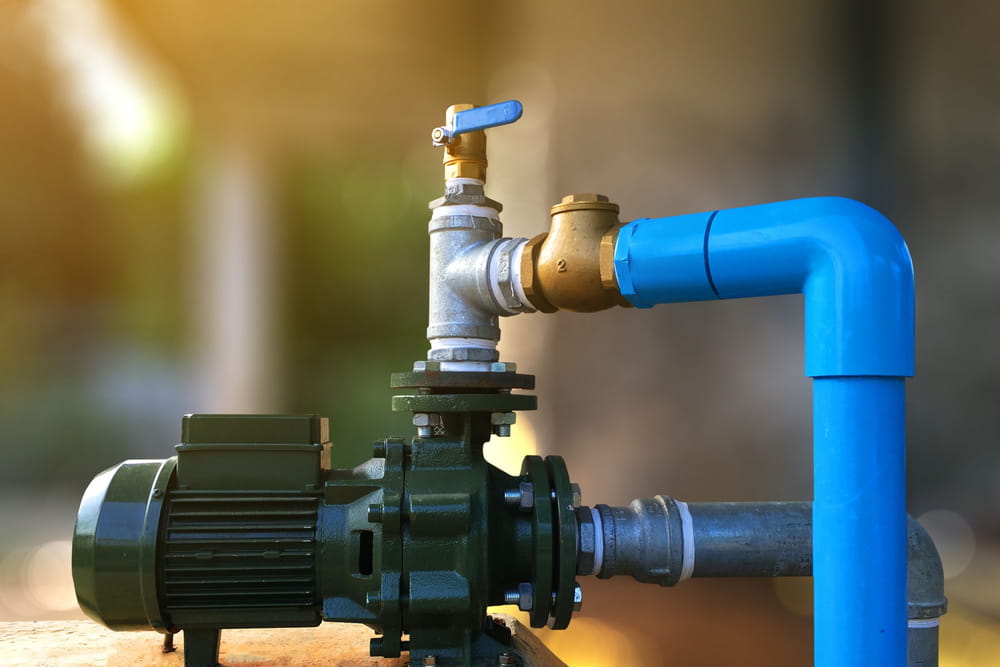 Water Tanks
The capture of rainwater is now becoming mandatory on a lot of new building projects, it is also a way to reduce your water bills and provide a more environmentally friendly, sustainable house hold.
We work with our suppliers to provide retention and detention solutions to match your specifications.
Whether you are installing a water tank as your main source of water, or to bring down your water bills, capture rainwater for the garden, or as a major part of your fire safety plan, Laser Plumbing Wanganui can help you ensure that it delivers what you need.
There are several considerations when installing a water tank including New Zealand standards, and those of the water industry, plumbing regulations, and council requirements. This is why you should always use a licensed plumber. A licensed plumber will also reduce the risk of any problems arising from incorrect installation saving you money in the long term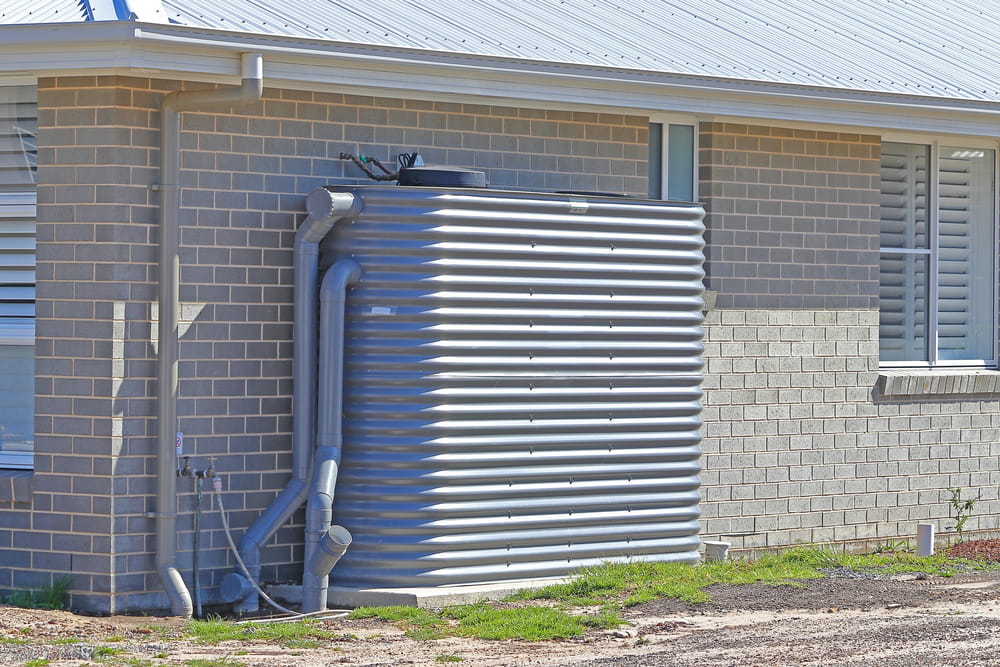 Roofing and Spouting
The roof is an important investment within the total home package. The roof and spouting must be kept in good condition to ensure your property remains weatherproof. Whether it is for new installations, repairs or ongoing maintenance, Laser Plumbing Wanganui can do the job for you.
Our expert team can identify and repair roof leaks, install new roofs and replace box gutters, PVC spouting and downpipes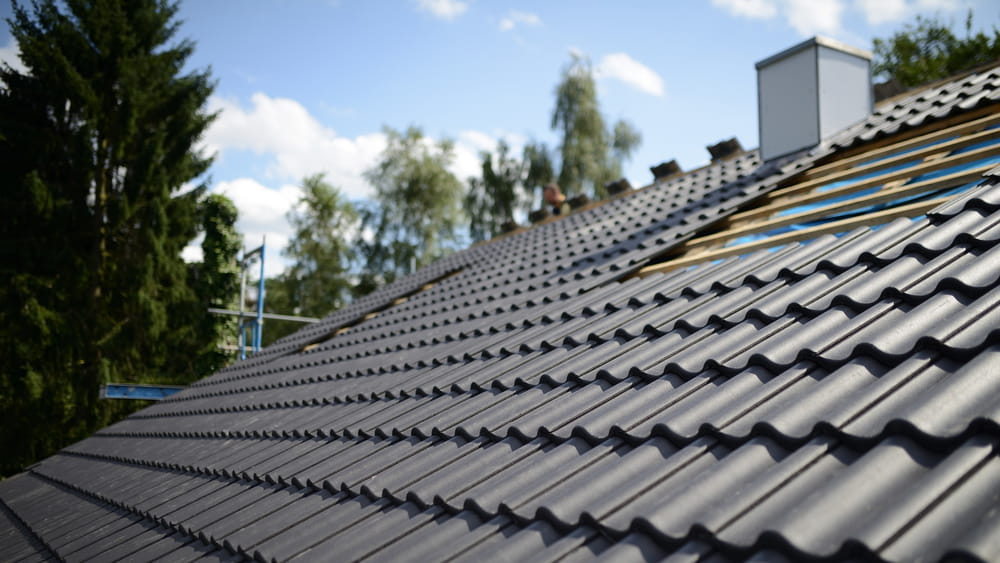 Biolytix - Waste Water Treatment
Biolytix carefully researched the reasons for the problems and high operating costs of septic tanks and aerated wastewater systems and developed a totally new wastewater treatment system.
At the heart of the Biolytix wastewater treatment process is the BioPod. The BioPod is a unique and patented method of treating household wastewater to a level that is suitable for beneficial irrigation of lawns & gardens. The BioPod works by mimicking the way nature breaks down waste which is far more efficient and less energy intensive than conventional wastewater treatment.
Why use high energy machines when nature can do the work for us?
Inside the BioPod
Inside the BioPod is a layered filter bed, engineered to quickly separate the solids from the liquid sewage and to provide a stable environment for the micro and macro organisms that break down the separated solid waste into a stable humic product. The organisms, including tiger worms introduced to the BioPod on commissioning, ensure the entire filter bed is naturally aerated, eliminating the smell often associated with septic tanks and with mechanically aerated wastewater systems. The organisms feed on the waste exactly as they would in nature. By consuming the waste the organisms remove the vast majority of contaminants from the wastewater.
The engineered ecosystem inside the BioPod can be sustained indefinitely with solid material repeatedly broken down and resulting humic material becoming a part of the filter and part of the filtration process. The worms and other treatment organisms simply breed and replenish themselves. Because of the relative lack of mechanical components in the filter bed the BioPod only needs one annual service (most competing systems require 3-4 services each year). Near the bottom of the tank is a geofabric layer, which removes any residual fine solids larger than 80 micron size. This purified and filtered water is then ready to be pumped into the garden for further polishing and where it can be utilised as a beneficial irrigation resource.
Multipod
The Biolytix MultiPod is an onsite treatment system designed to treat wastewater from domestic sources. It uses a double tank configuration and is based on an enhanced trickling filter process which mimics a natural soil habitat. The MultiPod is designed to comply with AS/NZS 1546.3:2008 and must be operated in accordance with this standard.
The treated wastewater will usually be disposed of via a land application system. AS/NZS 1547:2012 describes various land application disposal options for secondary-treated effluent. Disposal systems must comply with the relevant Regional Authority rules and these should be consulted.
The MultiPod is perfect for upto 8-Bedroom house or 13 people.
Wasteflow: Advanced treated effluent dispersal
The land disposal system is a critical component of any on-site wastewater system yet it is the component that typically gets lesser consideration during the design, installation and maintenance of a wastewater system. As a consequence the disposal system is the area problems will typically become evident. Not only that, a poorly performing disposal system can have a negative impact on the performance of the treatment system.
Land Dispersal via Dripline Irrigation
The land dispersal of treated effluent into or onto the land is the ultimate in sustainable disposal options. When correctly designed and controlled water and residual nutrients in the treated effluent can be dosed to plant root zones and beneficially utilised as a free source of irrigation water. Soil microbes further polish the treated effluent finishing the job started by the BioPod.
10 Reasons Why You Should Choose Biolytix
The Biolytix is an 'ecosystem in a tank' which treats the wastewater without needing costly large mechanical aerators to run, repair or replace. This results in up to 90% less energy being consumed than in most aerated sewage treatment systems thereby reducing electricity costs.
Unlike aerated systems the Biolytix has no smelly septic tank.
Recommended servicing every 9 months which is much less frequent than other systems on the market.
Silent operation. There are no noisy blowers or pumps that can run up to 24 hours every day on other systems.
Absolutely no offensive smells due to the fact that the Biolytix uses an aerobic process with no septic tank and no large blowers.
Independently tested in New Zealand and Council approved.
Treated wastewater beneficially irrigates lawns and gardens via specialised irrigation incorporating patented technologies for reliability.
Small Carbon Footprint. Negligible methane emissions (which has a global warming potential of more than 30 times CO2).
100% New Zealand made by a New Zealand owned company.
The most compact, light weight wastewater system on the market. Manufactured from 100% recycled material. Less weight and volume to transport. Ideal for sites with difficult access. Less excavation and less disruption to your landscape.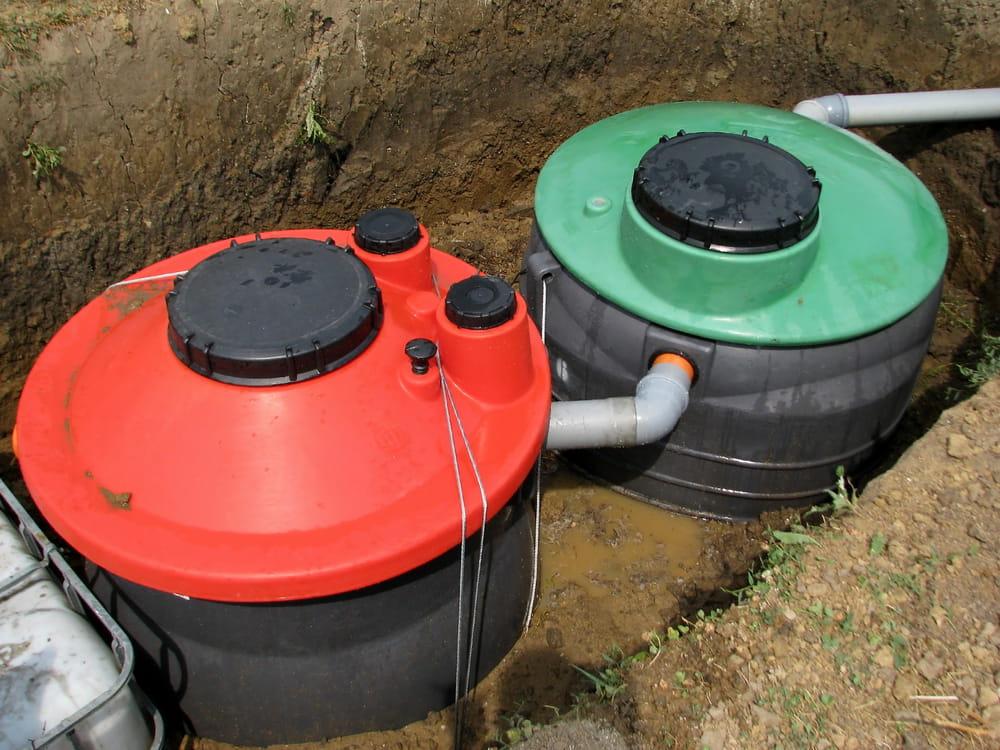 24/7 Callout
We offer after-hours and same-day emergency breakdown services. Laser Plumbing Wanganui is available and ready to respond to your urgent plumbing requirements in and around Wanganui 24 hours a day, 7 days a week.
We offer plumbing servicing and repair of the following:
Blocked and/or leaking toilets
Blocked drains
Leaking or faulty hot water systems
Leaking taps
Burst pipes
Faulty gas appliances
Leaking roofs and gutters
Please note that call out fees will apply after hours.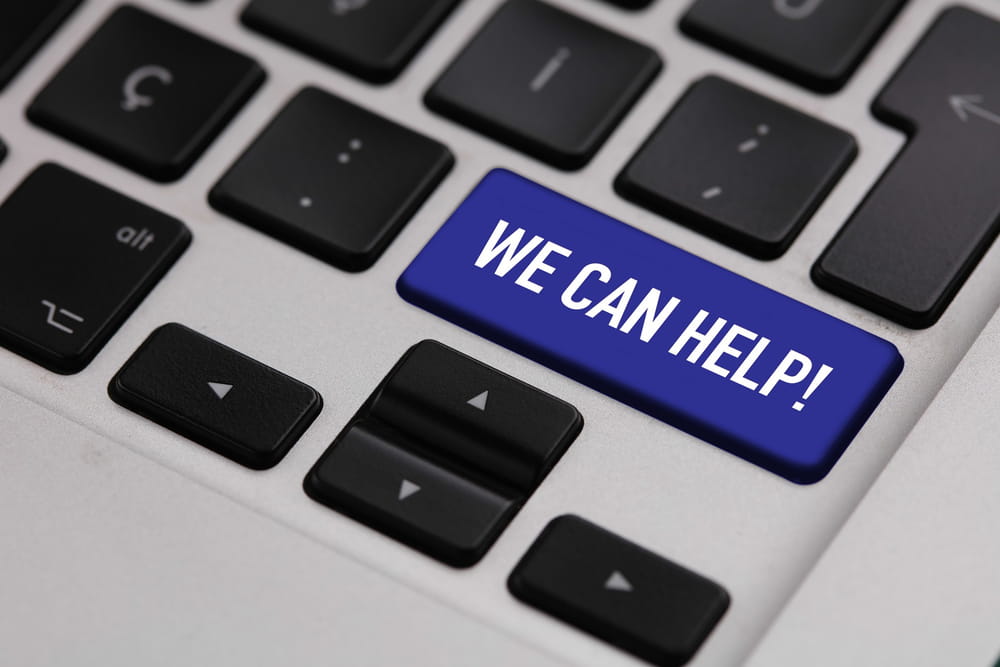 About Us
We are a family business serving the Wanganui region since 1973.
Laser Plumbing Wanganui is owned and operated by local plumbers Kaden Clark and Grant Little. We have been operating as Clark Plumbing & Gas Limited (Formerly Ross Clark the Plumber) continuing on from Kaden's father Ross Clark, the well know Wanganui Plumber who began an apprenticeship at age 15 years in 1963. Ross started in business in 1973. Kaden and Grant both completed their apprenticeships under the guidance of Ross. We are proud to continue to serve some very loyal and long term customers.
We joined the national Laser Plumbing Group in 2017. Being part of the Laser franchise has given us the advantages of national buying power and support, and the extended range of services and benefits we can pass on to our clients.
We have a major presence in Wanganui's plumbing market, achieved through delivering a consistently high quality of service to our customers.
We take pride in being a leading, reputable, and responsible plumbing, gasfitting and drainlaying contracting company and we owe our success to hard work, common sense and to our large network of loyal customers.
One of our focuses is delivery of a "Totally Dependable" service and being responsive to your needs. We are available 24-7 for when you need us.
We are proud to offer a wide range of plumbing, gasfitting and drainlaying services, from changing a tap washer through to plumbing your dream home. No job is too big or too small! While maintenance and renovations are important aspects of our business, we also specialise in plumbing new homes and we understand the importance of planning to ensure it delivers the luxury and convenience demanded today.
Our team of certified and licensed plumbers, drainlayers and gasfitters aim to deliver maximum results with minimum fuss. We have actively sourced local apprentices to provide opportunities for young people to join the trades. We are always looking for top quality tradesmen to join our team so that we can continue to provide high quality workmanship and outstanding customer service. With our professional and friendly tradespeople, you will find that our team at Laser Plumbing Wanganui are a pleasure to deal with!
Need a 'Totally Dependable' plumber? Call Laser Plumbing Wanganui today! We look forward to working with you!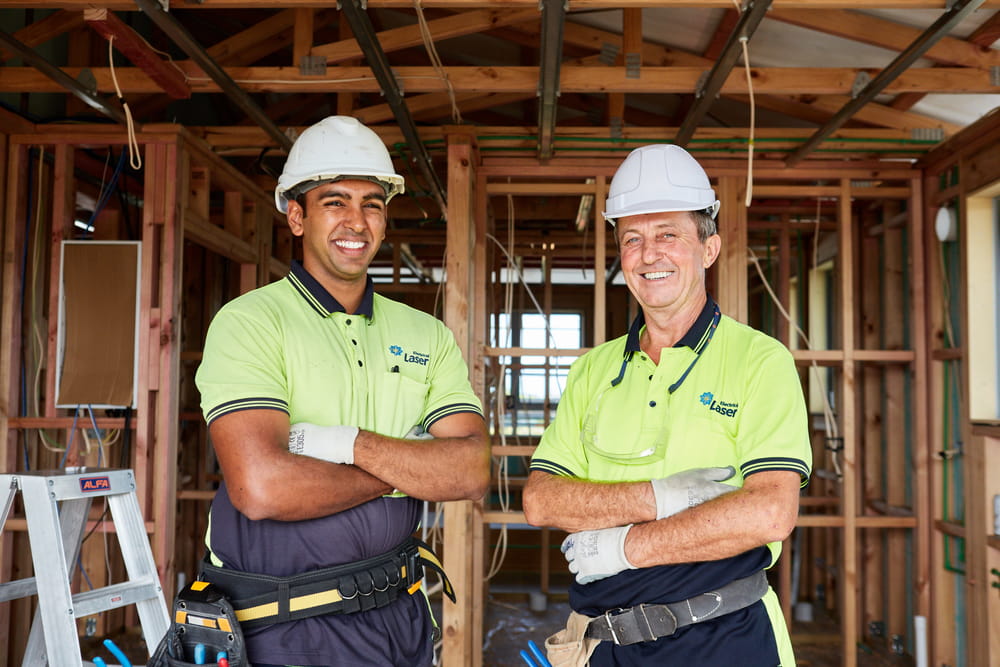 When you hire a Laser Plumber or Electrician, you'll receive our 'Totally Dependable' service!
Timely delivery
Promise of care and skill
Appropriate work for customers' needs
Well-presented, professional employees
Ensure responsibility of material supplied
Honour manufacturer's guarantees
Meet and frequently exceed our customers' expectations
"Went in about a replacement for a noisy (30 year old) water pump for our house. Got some awesome advice and shown an even more awesome demonstration of the "DAB esy box pump system". Asked for a quote, got an even more awesomer price, and it was in next day. All done within about 24 hours. Thanks heaps Laser Plumbing Wanganui. I would recommend this water pump system to ANYONE who is looking to do a similar replacement/installation. Cheers."
"Went over and above for our family, they plumbed our entire house, as well as solar install (works great), roof and fire install all signed off without a problem. As soon as the council heard that Laser were our plumbers they made the process much easier. Much appreciation goes to the entire team! highly recommended."
"We just had a new shower installed by Laser and they did a brilliant job. The man who installed it was the nicest chap you would ever meet as well. I tell you they bring professionalism to a whole new level. And if that is not enough the cost was extremely reasonable too. Highly recommended."
"Laser Plumbing are efficient, friendly and accommodating. I needed a dishwasher installed that wasn't standard and that was done no problems. The plumber discovered a leaking pipe under the house and fixed this too. Very happy with service and happy to recommend"
"We have had several jobs done, some big, some small, but they have wonderful to deal with every time and the quality of work is superb. They actually turn up when they say they will!"
"They were quick to respond, did exactly as requested (plus a last minute side job asked for on the fly), tidied up beautifully, reasonable rates that were clearly spelled out on the invoice - professional staff and completely hassle-free people to deal with."
"Replaced hot water cylinder with Infinity system. Quick response, good communication and quality service."
"Very professional, smart and personable staff Very quick to respond when needed Clear accurate advice Great service!"
"The service was really prompt and the plumber knew what he was doing to fix my woodstove. I was impressed, and the bill was very reasonable."
"Great job, once again. You are definitely at the top of our 'go to' list, thank you"
Find us
Laser Plumbing Wanganui
1A Liffiton Street
Wanganui 4500
New Zealand
Enquire now
Contact us with any question, booking request or quote.