Laser Plumbing Te Puke
Servicing the Bay of Plenty for 35 years. A trusted name in the Bay for all plumbing work and heating solutions, no matter how big or small the job may be.
Laser Plumbing Te Puke has been operated by John Wilson since 1984. On his retirement in 2022, a change of ownership has given Clyde and Linda Andrews along with James Winter an opportunity to bring their considerable experience to the business.
Clyde, Linda and James have a long history with the Laser network operating Laser Plumbing Tauranga for nearly 20 years. They are committed to continue to build on the great reputation of the business, providing a high level of customer service and quality workmanship in the Bay of Plenty region.
From dripping taps to a new home we are the experts who can help you with all plumbing, gasfitting and drainlaying requirements.
Our mobile service is available 24/7 to assist with all your plumbing needs. Talk to us today!
Plumbing Repairs
Plumbing systems can be very complex and it can be difficult to find the root cause of the problem.
Here at Laser Plumbing Te Puke, we have the expertise and knowledge to solve these problems for you.
Some common plumbing repair services we provide are:
Water leaks
Roof repairs
Poor hot water pressure
Blocked toilets
Gas hot water issues
Servicing
If plumbing issues are left unresolved, it can lead to bigger problems. Our plumbers will be able to help you with any plumbing issues in a timely manner and at a time that suits you across the Bay of Plenty region. We recommend giving Laser Plumbing Te Puke a call to save you both time and money.
We also have plumbers available 24 hours a day, 7 days a week as we know that some plumbing repairs need to be attended to straight away.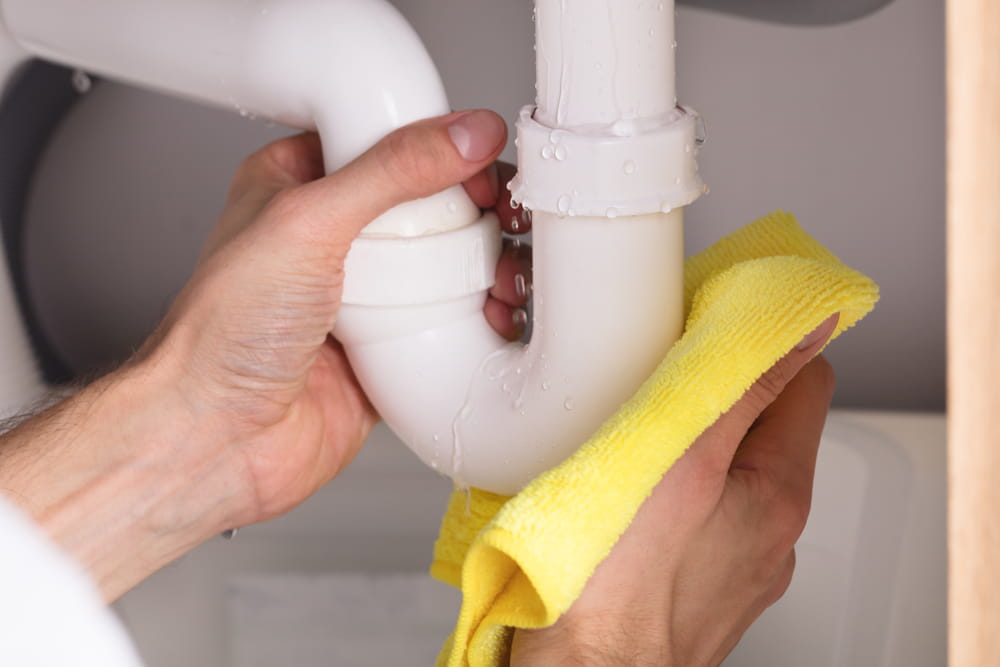 Gasfitting
Gasfitting includes installing, altering or repairing gas appliances including the fixing or unfixing of any gas pipes, ventilation or flue pipes, commissioning gas appliances and ensuring their safe operation.
Our gas services include:
Design and quote
Appliance installation and servicing
Mains gas and LPG Installations
Gas for home heating
Gas for water heating
Maintenance, repairs and servicing
We can assist with new installations and maintenance on existing systems across the Bay of Plenty region. Our team of experienced gasfitters can help you design the best gas solutions for your requirements.
Our staff are qualified for the installation of all gas appliances fireplaces and flues, gas hobs, central heating systems, under-floor heating systems and gas hot water systems. Our gasfitters will work with you to keep your family and home safe by ensuring all installations are tested and certified to New Zealand requirements.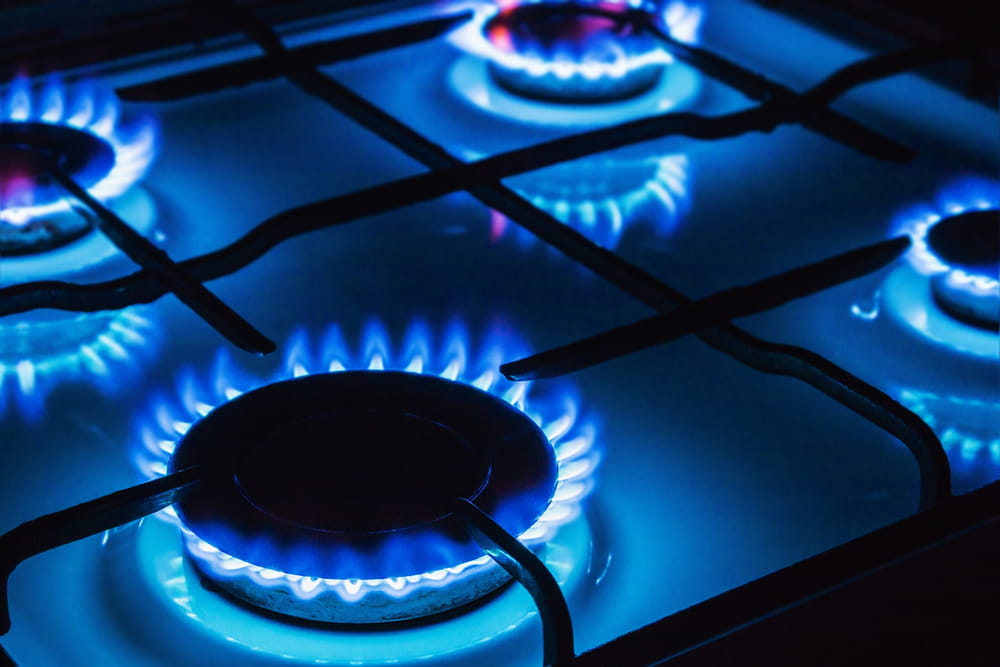 Heating Services
We are the one-stop-shop for all our heating needs.
We offer options on gas heating. We also provide other heating related products and services such as cookers, hobs and central heating.
Furthermore, we are specialists in the maintenance of heating systems:
Gas fires
Central heating systems
Underfloor heating
Over the years, plumbing, gas and heating needs have become more specialised and complex, and technology has advanced a great deal to offer more options and greater efficiency.
Our team makes sure to stay on top of the latest technology and trends and is used to going the extra mile for our customers.
Gas Fire
Our experienced gasfitters can assist with gas fire installations and have the knowledge to help you choose the right product for your home to ensure it is efficient, safe and legal.
We can help you with:
Installation of gas fires
Installation of gas water heaters
Maintenance
Servicing
Replacement of fire parts
We offer an array of different brands to suit your needs. This includes being an authorised seller of a number of exclusive products including Escea, Masport, Metro and Rinnai.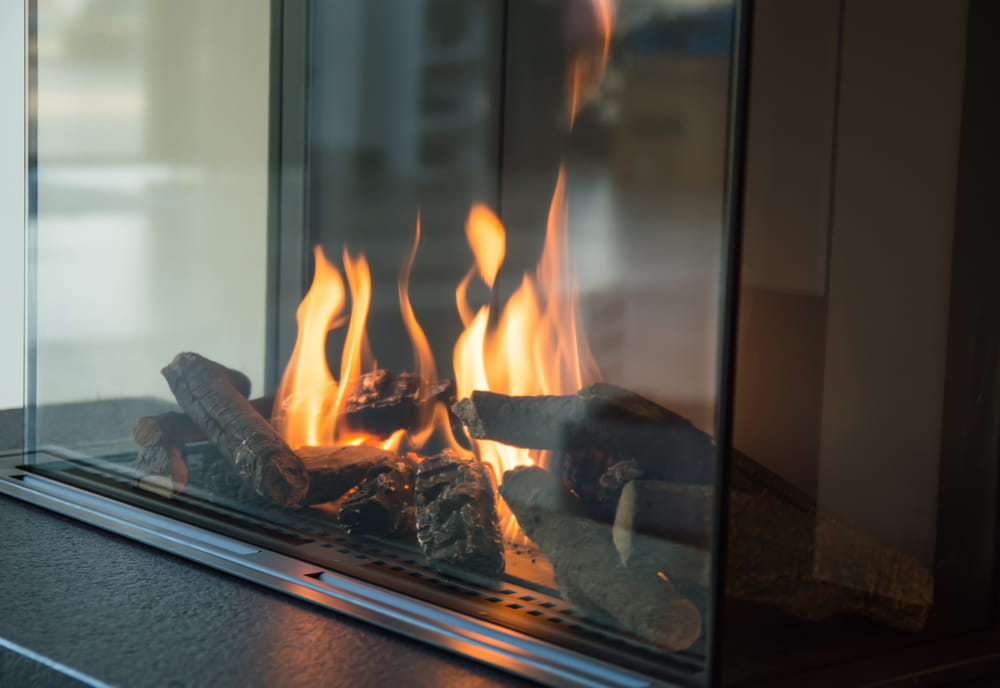 Drainage
We provide 'Totally Dependable' drainage services for our clients.
From sewer or stormwater, we have the drainage expertise to assist you with all your needs and requirements.
Our drainage services include:
Design a tailored solution
Drain unblocking
Drainlaying
Repairs
Proper drainage for your property is essential. Drains should be kept clean and clear for them to work effectively. We have specialist equipment with the ability to clean out stubborn blockages if it occurs.
We can also provide regular maintenance checks with leak detection equipment for precise maintenance and repairs, while also checking drains to prevent blockages from occurring.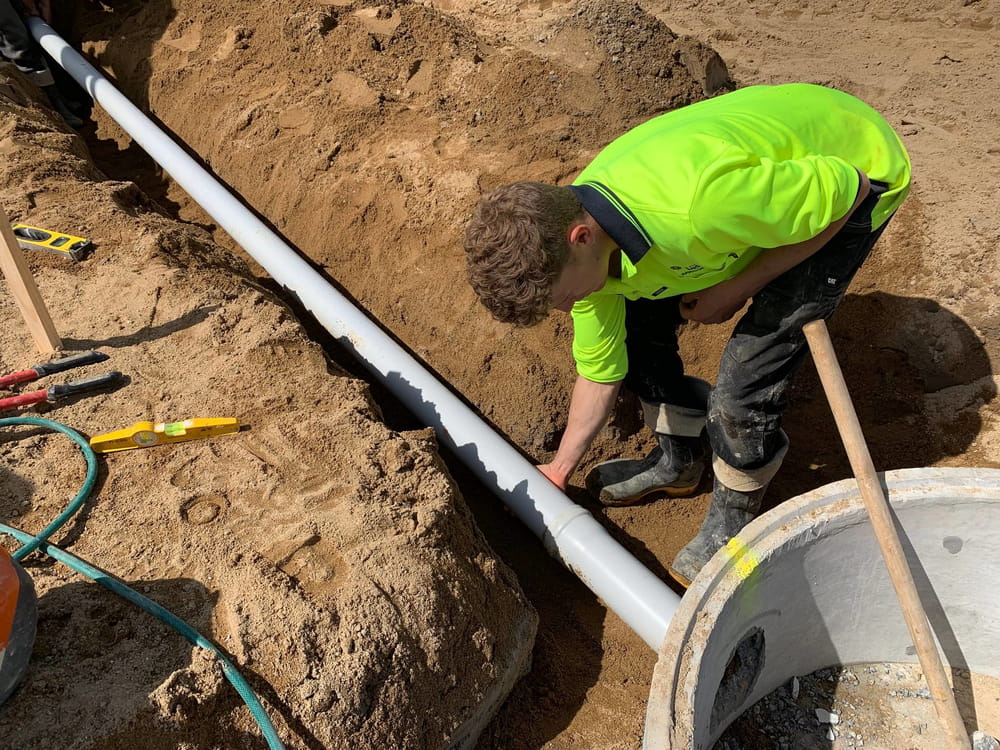 Water Heating
Ensuring you have the right hot water system to provide plenty of hot water for your entire house or business is essential to keep the cost of your power bill down.
At Laser Plumbing Te Puke, we can help you with the following:
Electric hot water cylinder
Gas continuous flow units
Gas storage hot water cylinder
Hot water heat pumps
Solar water heating
Hot water installations and servicing
Choosing a highly efficient system that uses renewable energy, such as the sun's heat or electricity (which is about 80% renewable on average) reduces the environmental impact of your hot water use.
Electric hot water cylinder
Electric hot water cylinders are the most common form of water heating in New Zealand.
The system uses an electric element to heat the stored water in an insulated tank or cylinder. To stop legionnaires' disease, hot water cylinders must be regularly heated to at least 60 degrees Celsius to prevent the growth of legionella bacteria.
What are the benefits of electric hot water cylinders?
Will hold water for several hours in the event of a power cut
Great for households with low to moderate hot water usage
Many older hot water cylinders have limited insulation which can cause heat loss at a faster rate than newer cylinders.
We recommend that your hot water cylinders are serviced by one of our experienced plumbers every few years to ensure the efficiency and prolong the life of your cylinder.
Gas continuous flow
Gas continuous flow heats water as you need it, so you will never run out of hot water.
Gas continuous flow systems can be heated through natural gas or LPG. They are very cost effective and energy efficient due to the nature of only heating up water when it is needed.
What are the benefits of gas continuous flow?
Supply of hot water never runs out
No requirement to keep water hot when not in use - more cost effective and energy efficient
Easily adjustable temperature
Saves on space - no need for a cylinder, so useful where space is limited
Gas hot water heaters use a califont which burns gas to heat the water instantly: when you turn on the hot tap, the califont sparks up, heating the water on demand as it flows through the system. The amount of hot water is limitless and the temperature can be set so you don't need to add a lot of cold water.
Solar water heating
Solar radiation is a renewable source of energy, it is non-polluting on the environment and it is free.
Solar water heating uses the sun's rays to heat water, which is then stored in an insulated hot water tank. On a less sunny day, the system may need back-up heating, usually provided by electricity or gas.
What are the benefits of solar?
Clean, free, renewable energy
Quiet operation
Cost effective
Reliable, long life and low maintenance systems
Retrofitting - can be fitted to most existing electric or gas storage systems
Solar water heating uses the sun's rays for heating water which is then stored in a hot water tank, the same way as electric heating, which is then ready to use in the bathroom, kitchen, garage, laundry and anywhere else that you use hot water within your home.
We can design and install a solar hot water system for your home or office that can save you money on your power bill while being environmentally friendly. We specialise in the installation of solar water heating and are approved solar installers. We also provide solar pool heating services and products.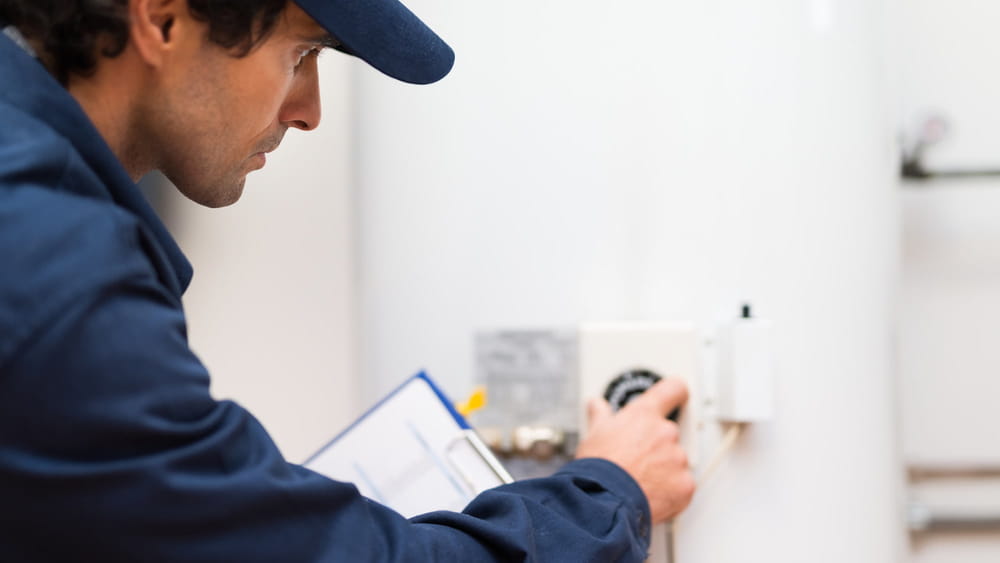 Servicing
When you require maintenance and servicing for your home, we will be there when you need us.
Gas fire and appliance servicing
As like most appliances, it is important that gas fires and appliances are regularly serviced to prolong the life of the appliance. Servicing ensures appliances and fires will continue to run as effectively and efficiently as possible.
Gas fireplaces are known for being efficient and low maintenance, but they cannot be neglected to ensure the long life of your fireplace. We recommend servicing all gas fires, once a year, in the warmer months, before winter arrives.
Gas appliances tend to be used almost daily throughout the year with cooking, heating and hot water. Due to the use of these, a service will detect any issues or malfunctions before they become a bigger problem. A service will also ensure they safety of your appliances by checking for any leaks or carbon monoxide build up. We recommend servicing all gas appliances once a year for residential and twice a year for any commercial use.
A service will check that the products of combustion in your gas units are carbon dioxide, not carbon monoxide from incorrect combustion. On a non flued appliance this can be deadly as carbon monoxide is known as the silent killer.
Wood Fire Services
Wood fire servicing is required to ensure the fire burns correctly. Damaged door or glass seals will continue to let oxygen into the fire. This results in not dampening the fire down and doesn't allow the fire to burn for long periods. Visual inspection will show any damage or cracks in the fire box and flue seams, which can be repaired or replaced before it becomes dangerous.
We recommend servicing your wood fire once a year.
Chimney sweep
Depending on the type of wood in your fire, your flue may need cleaning once or twice a year. The flue being cleaned at the end of each fire season will ensure that the flue draws correctly to prevent chimney fires, caused by the build-up of soot or creosote in the flue. If creosote mixes with water this can become acidic and can cause premature corrosion within the flue and fire box. The blockage of flues or faulty seals can also cause odour in the house which can be quite pungent. It is important to note that many insurance companies will investigate whether your fire has been serviced and cleaned regularly if you suffer from a chimney fire. A regular service can also ensure that the fire meets it clearances and that it still complies with its requirements.
To ensure the long life of your fire, we recommend having a chimney sweep once a year.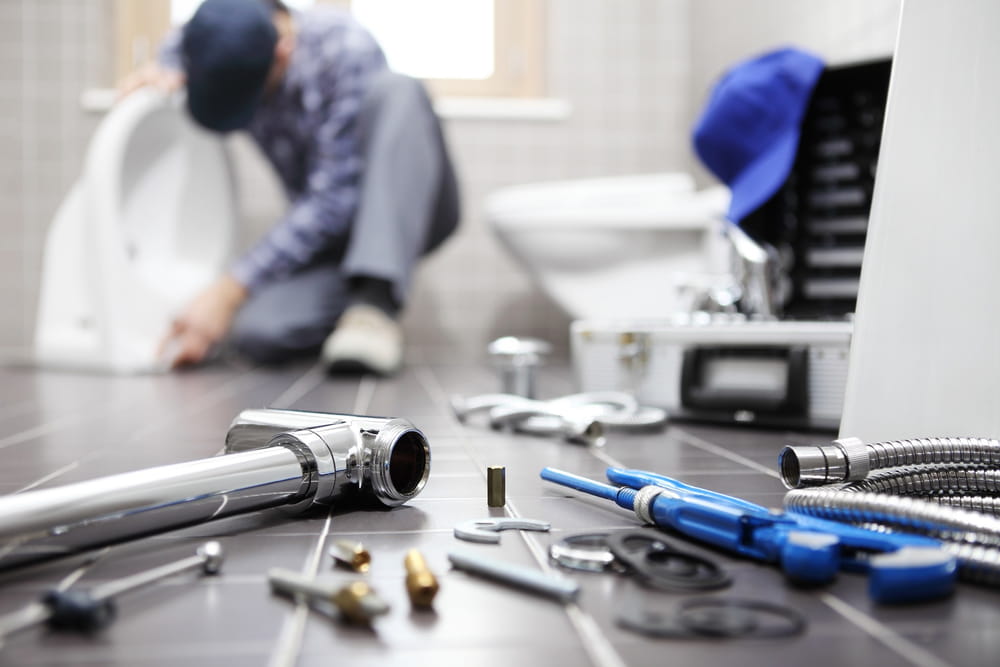 About Us
Laser Plumbing Te Puke has been in the Laser Group network since 2011. It was owned and operated by John Wilson who has been serving the wider Bay of Plenty region since 1984. On John's retirement in 2022, a change of ownership has given Clyde and Linda Andrews along with James Winter an opportunity to bring their considerable experience to the business.
Clyde, Linda and James have a long history with the Laser network operating Laser Plumbing Tauranga Central since 2006. They have been your 'Totally Dependable' plumbing contractor servicing Tauranga and the surrounding area since 1989 before joining the national Laser Plumbing Group. Being part of the Laser franchise has given them the advantages of national buying power and support, and the extended range of services and benefits they can pass on to their clients. They are committed to continue to build on the great reputation of the business, providing a high level of customer service and quality workmanship in the Bay of Plenty region.
"We are proud to offer a wide range of plumbing, gasfitting and drainlaying services, from changing a tap washer through to plumbing your dream home. No job is too big or too small! While maintenance and renovations are important aspects of our business, we also specialise in plumbing new homes and we understand the importance of planning to ensure it delivers the luxury and convenience demanded today." – Clyde, Linda and James, Laser Plumbing Te Puke.
Laser Plumbing Te Puke offers 24/7 mobile services for Te Puke and surrounding area. A trusted name in the Bay for all plumbing work, no matter how big or small the job may be. The business services residential, commercial and industrial sectors and is well-known for their hands-on approach from conception and planning to fit and installation.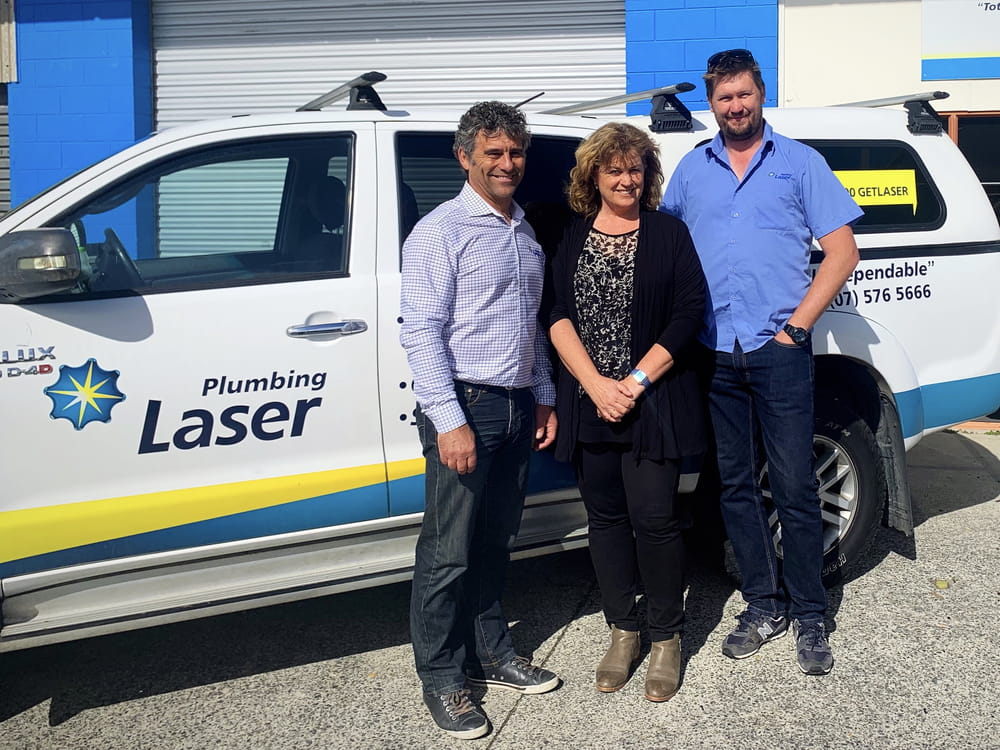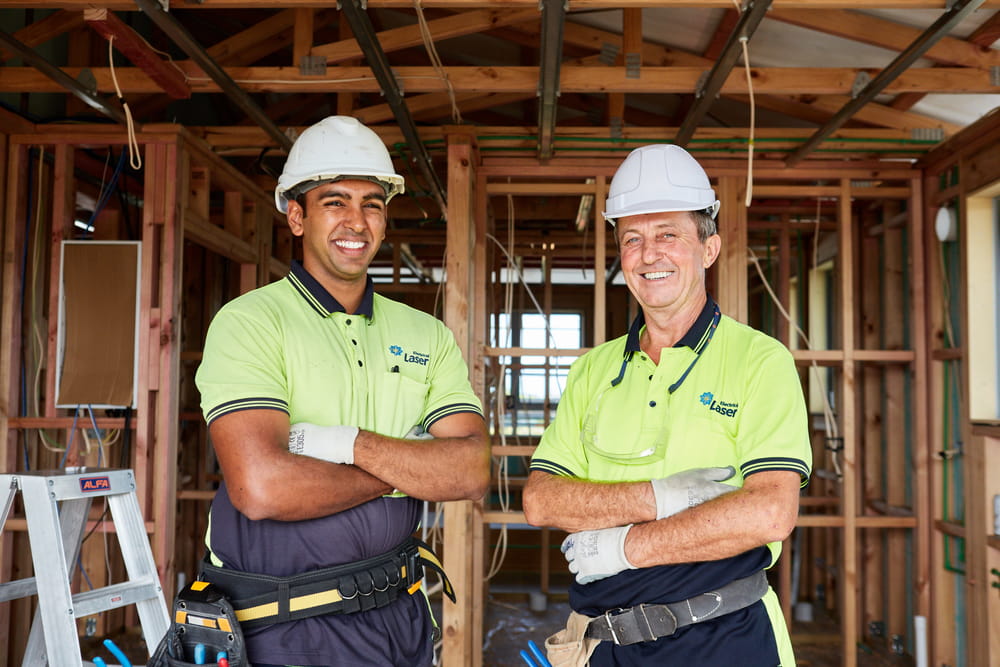 When you hire a Laser Plumber or Electrician, you'll receive our 'Totally Dependable' service!
Timely delivery
Promise of care and skill
Appropriate work for customers' needs
Well-presented, professional employees
Ensure responsibility of material supplied
Honour manufacturer's guarantees
Meet and frequently exceed our customers' expectations
"Had a burst pipe somewhere underfloor in the bathroom, rang them and got someone who put it through as urgent. Received a call an hour after saying they were on their way even though the receptionist said they were really busy. I live in Paengaroa so outside of Te Puke so I was very happy to get dealt with so soon. The chap came out and was really nice he was happy to go down our small narrow space under house and sorted the problem immediately. No hassles no fuss and the bill wasn't exorbitant. Really happy overall, thank you."
"We have just had a double sided Escea gas fire place installed by Laser Plumbing. We can't speak highly enough of their efficient service. They arrived on the day they promised and had it all installed and operating same day. They also arranged the sub contractor Shaw Williamson Builders who also arranged plasterers and painters and they all arrived when promised. In summary we would highly recommend Laser Plumbing."
"Very prompt service , workmen very friendly and informed me of exactly what they were doing and advised future work. Plus follow up by office staff. Very happy to have future work done here."
"Friendly staff, local, very knowledgeable tradesmen and prompt service. Fantastic business."
"Very pleasant, efficient and friendly service. Nothing was too much trouble to the staff members."
Find us
Laser Plumbing Te Puke
Enquire now
Contact us with any question, booking request or quote.