Laser Plumbing Taupo
We are one of the largest and most respected plumbing businesses within the Taupo region. We work hard to provide our customers with fully functional, user friendly and reliable plumbing systems.
20+ years of experience in providing plumbing services.
24 hours a day, 7 days a week service.
Servicing the greater Taupo region as far as Mangakino, Whareroa, Kinloch, Kuratau, Motuoapa, Reporoa, Turangi and Tihoi.
Laser Plumbing Taupo is a family focused organisation. While we are part of a nationwide franchise, the business is owned and operated by Dave Merwood and Adam Wilks. Through their leadership, we have developed a strong and highly skilled team working in a culture that enables excellence. This has positioned us to live our "Totally Dependable" service brand.
We ensure high service standards and punctual, highly skilled technicians. All our staff members are Site Safe accredited. We offer a full range of plumbing, drainlaying, gas fitting and heating services for commercial and residential properties. If you are looking for a plumbing contractor that is reliable and ready to respond to your plumbing requirements, look no further than Laser Plumbing Taupo.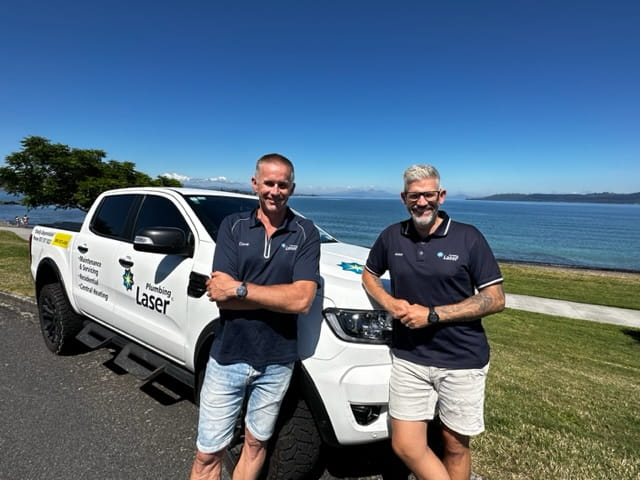 New Home Plumbing
At Laser Plumbing Taupo, we understand the difficulties faced in knowing who to trust when building your new home. That is why we strive to provide 'Totally Dependable' plumbing services for your new home installations.
What can we do for you?
Plumbing design
Drainlaying and drainage
Roofing repairs
Hot water installations and service
Supply of bathroom fixtures and tapware
Pumps and filtration
Waste water treatment and sewer systems
Solar water heating
Water tanks
Hot water heat pumps
Boilers, central and in-slab heating (underfloor heating)
We will work with you to design a plumbing system that not only works within the architectural parameters of your home but also is practical enough to function for normal household use. We know building a new home requires a lot of important decision making, which is why we will take the time to discuss your plumbing requirements and help you create your house into a home.
We believe energy efficient homes not only cost less to run but are more comfortable to live in. So you can rely on us to give you expert advice and the best solutions to make your home warmer, drier and healthier to live in.
From design to finish our experienced team will provide the expertise needed to ensure your plumbing project is completed within critical time schedules and budgets.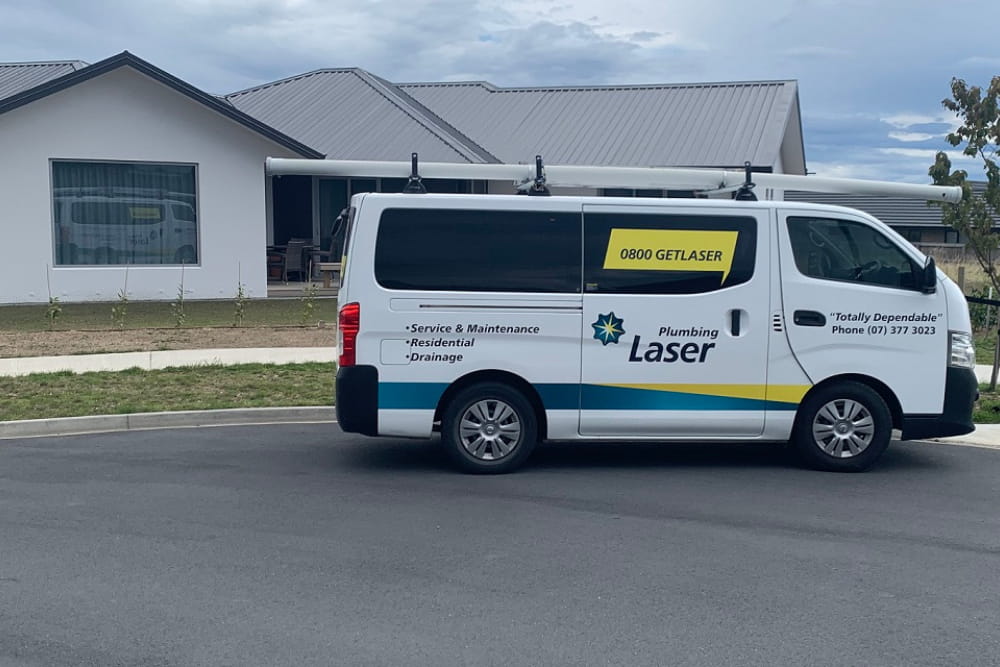 Renovations
At Laser Plumbing Taupo, we provide you "Totally Dependable" plumbing services for your house renovation. Whether your home improvement project is something you have been preparing for years or a spur of the moment decision, we will work with you from start to finish.
What can we do for you?
Plumbing design
Boilers, radiators and in-slab heating
Roofing repairs
Drainlaying and drainage
Water tanks and hot water installation
Hot water heat pumps
Solar water heating
Waste water treatment and sewer systems
Home renovations, especially kitchen and bathroom renovations, can get very expensive if they are not planned properly. We will take the time to discuss your plumbing requirements and work with you to design a plumbing system that will run effectively for your needs. We also provide the most up to date and innovative solutions and products for your home that are both energy efficient and cost efficient. We have access to a wide range of quality products and along with our expert knowledge, you can rest assured your plumbing décor and performance expectations are met.
Laser Plumbing Taupo can take care of all your residential plumbing needs! Please contact us to find out more about our plumbing services or to discuss your requirements.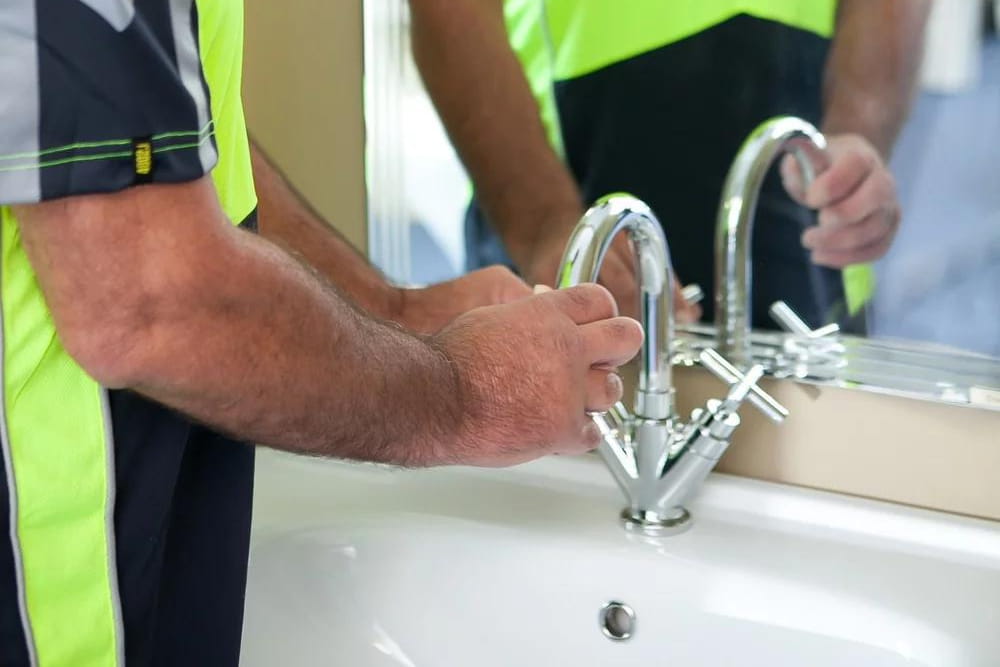 Central Heating
Keep your home and family warm during the winter months! When it comes to home heating, talk to us about your options.
We specialise in the following:
Hydronic underfloor heating (in-slab pipes)
Radiators
Boilers
Wood fires
Maintenance
Hydronic underfloor heating (in-slab pipes)
Radiant heat through your home is the most comfortable form of heating. Your house warms right through to the solid objects such as the floor, walls, and furniture. The warmed mass then radiates the heat back to your body giving you that warming sensation. This works particularly well because you are not relying on heated air temperatures which easily escape your home.
Heat sources for this work can be diesel, wood-fired, gas boiler or Air to Water Heat Pump (ATWHP).
Radiators
These are particularly good in retrofit installations for homes that need a quick heat up due to poor insulation in the walls, or even for well insulated new homes if you are after a fast response time for your radiant heat.
Boilers
We supply, install and service almost all types of boilers such as wood fired, diesel and Air to Water Heat Pump (ATWHP).
Wood fires
We can supply and install your new wood fire whether it is a free standing or inbuilt model in your new home or alteration. Wetback options for hot water heating are always an option.
Maintenance
All heating systems should have an annual service to prevent those annoying breakdowns.
Heating Maintenance & Service
Laser Plumbing Taupo have been committed to the Taupo region since our operation began in 1998 and as such are committed to your heating requirements too.
We have access to specialist suppliers ensuring that we can always offer you the latest in technology and trends. This allows us to offer you the latest in hydronic under floor heating systems, radiator heating systems, solar hot water systems and fireplace installations.
Radiators have been installed at Laser Plumbing Taupo's workshop at 3/41 Runanga Street, Taupo. Call in anytime for a look to see how awesome and efficient they are. Our admin team even have them installed under their desks!
Please contact Laser Plumbing Taupo to discuss your heating requirements.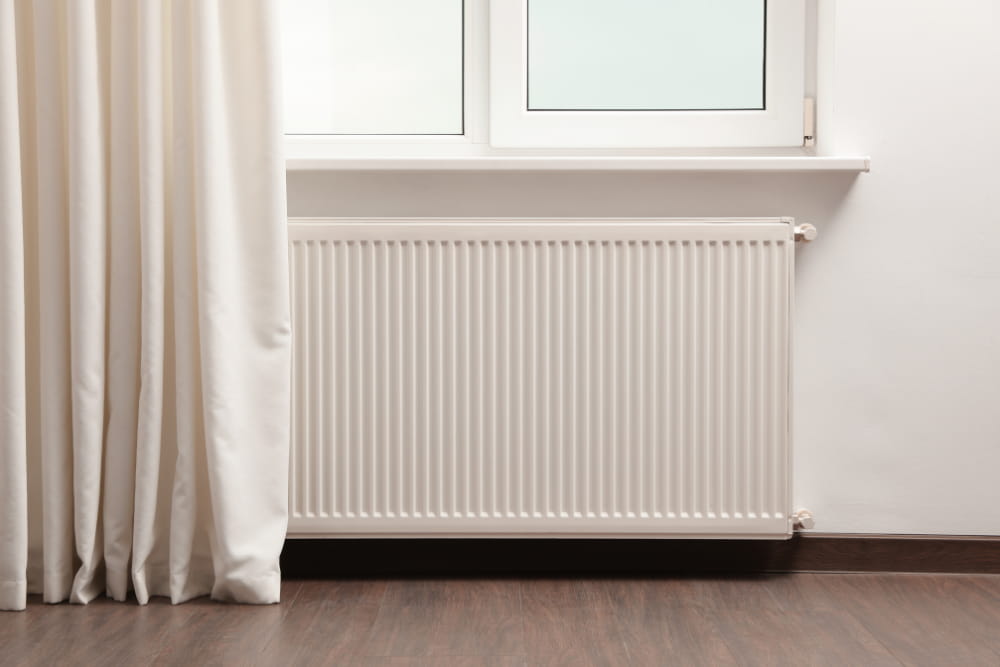 Maintenance and Servicing
Maintenance and servicing are vital to ensure your home or workplace is safe and operating efficiently. A little leak might not seem like a big deal, but they add up over time, wasting water and costing you money.
We can provide a Preventative Maintenance Schedule to reduce the costs of repairs or replacements in the future.
Sometimes unforeseen breakdowns do occur, and Laser Plumbing Taupo will be here when you need us most. Every plumbing job is important to us and we will respond promptly to any callout, big or small. Whether your bathroom is flooded, or you just need a toilet unblocked, you can trust us.
We aim to minimise stress by providing a plumber who shows up on time, is well presented, professional and carries out your job with care and skill.
We take pride in providing excellent customer service, from first point of contact, through to invoicing. We want to ensure every customer has a quality experience and trusts us to complete the job thoroughly. We welcome feedback so we can continually improve our performance.
Small issues may seem minor but over time these can build up and become much larger and more expensive problems to repair in the long run.
Contact Laser Plumbing Taupo to provide you with the best solution for your plumbing issue or next job.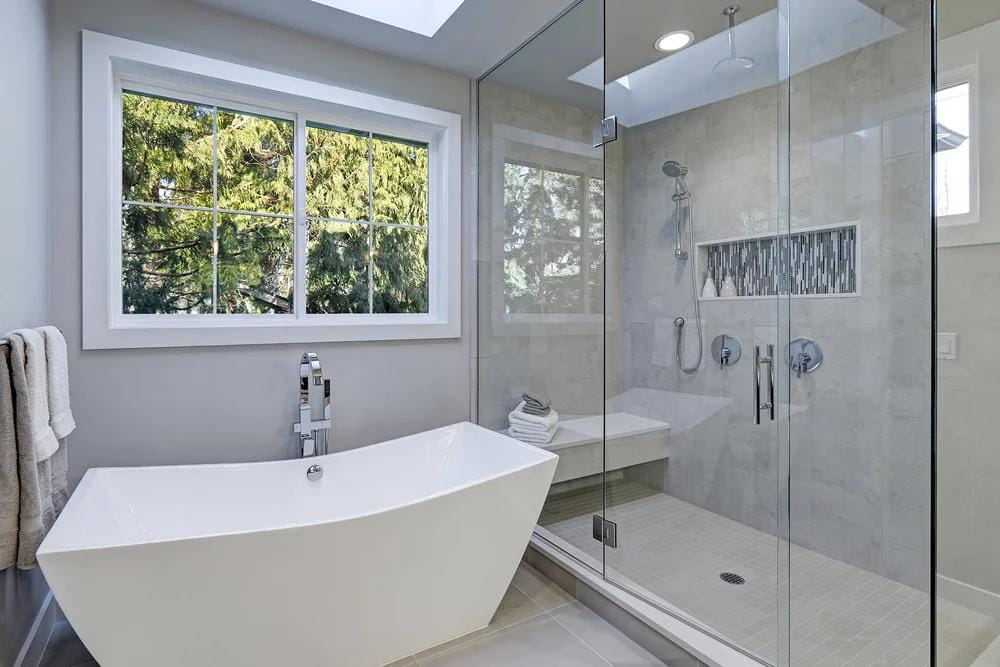 Backflow Prevention
If your commercial property requires backflow prevention we can provide technical advice, installation and servicing of equipment to ensure you meet legal requirements.
Backflow Testing Requirements
All high and medium risk properties must ensure devices on their property are tested annually by an approved IQP technician. We can test devices for you.
Backflow Valve Failure
Do you have a valve which has failed and needs replacement? We can test it for you and arrange a replacement or service.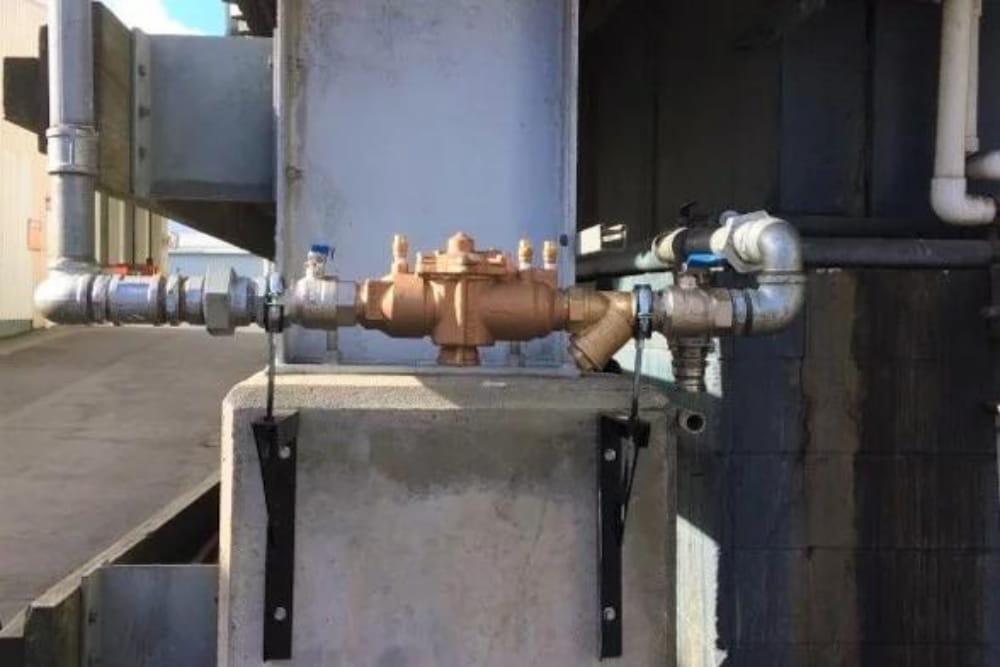 Septic Tanks
At Laser Plumbing Taupo, we understand what businesses need. We offer the highest level of responsiveness and reliability, including on-line job management and reporting.
Our highly experienced plumbers ensure that your premises are always maintained and compliant. This means your team can operate at maximum efficiency and safety.
Using our unique Laser systems, we ensure that your facility management is headache free. We coordinate technicians, manage scheduled servicing and ensure all administration is handled promptly and professionally. Plus, being part of the Laser Group gives us access to great pricing which we can then pass on to you.
We can take care of your commercial plumbing requirements, so please contact us to discuss your requirements.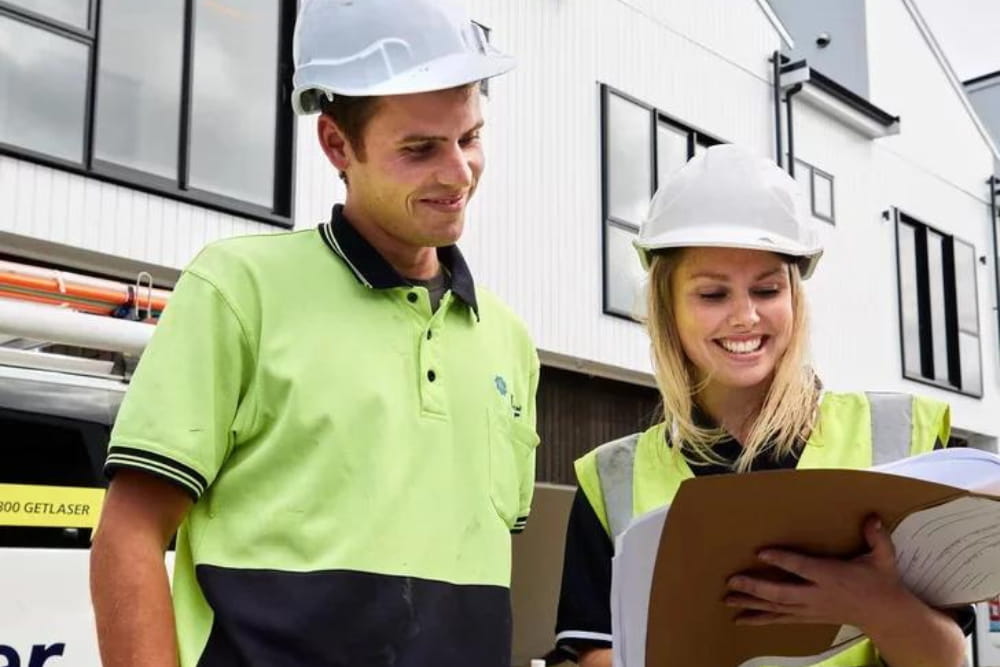 Solar Heating
Why not utilise the natural energy provided by the sun? Laser Plumbing Hamilton West can design and install a solar hot water system for your home or office that can save you money on your power bill while being environmentally friendly. We serve clients across the Waikato region.
Solar panels produce no noise or emissions and have a long life expectancy. You will also reduce your environmental impact by lowering harmful greenhouse emissions used by electric and gas water heating systems.
What are the benefits of solar?
Clean, free, renewable energy
Quiet operation
Cost effective
Reliable, long life & low maintenance systems
Retrofitting - can be fitted to most existing electric or gas storage systems
We can assist you in finding the right solar hot water system to meet your requirements. Contact us today for a local and dependable advice for your solar needs.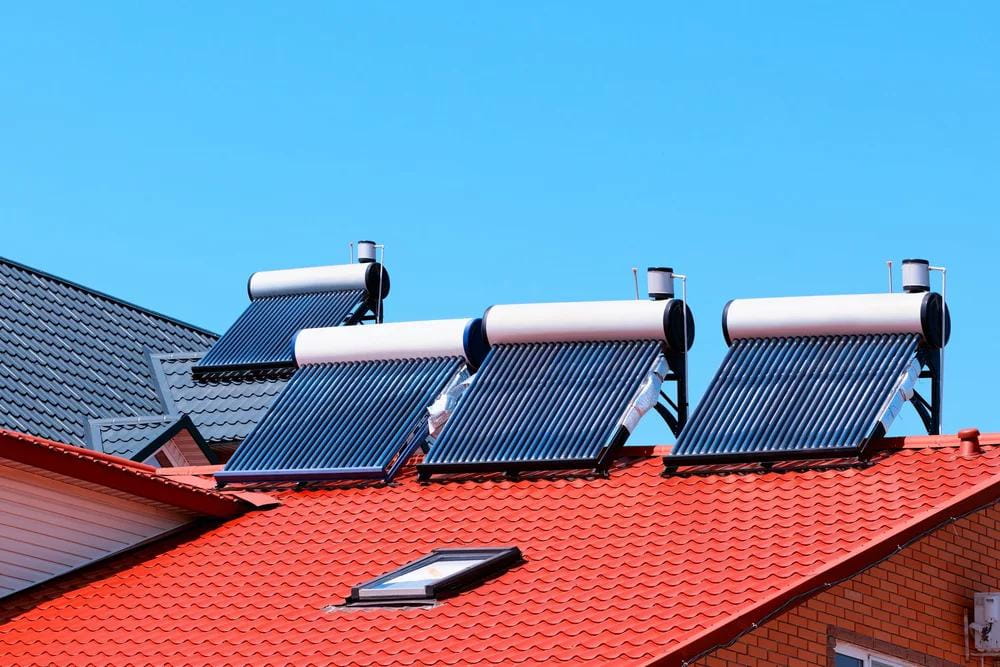 Waste Water Treatment
Laser Plumbing Taupo is committed to helping you save water and reduce the costs of your water bill.
A properly designed and installed waste water treatment system works quietly and cleans without you even knowing what it does.
When it comes to waste water it needs to be designed, treated and dispersed on your property via a pumped dripper line. The design needs to meet local authority nitrogen reduction levels and disperse without ponding or smells.
Laser Plumbing Taupo are the local agents for Advantex Waste Water Treatment Systems. We supply and install tanks, pumps and equipment by Innoflow Technologies.
Talk to Laser Plumbing Taupo about a waste water solution for your new or existing home.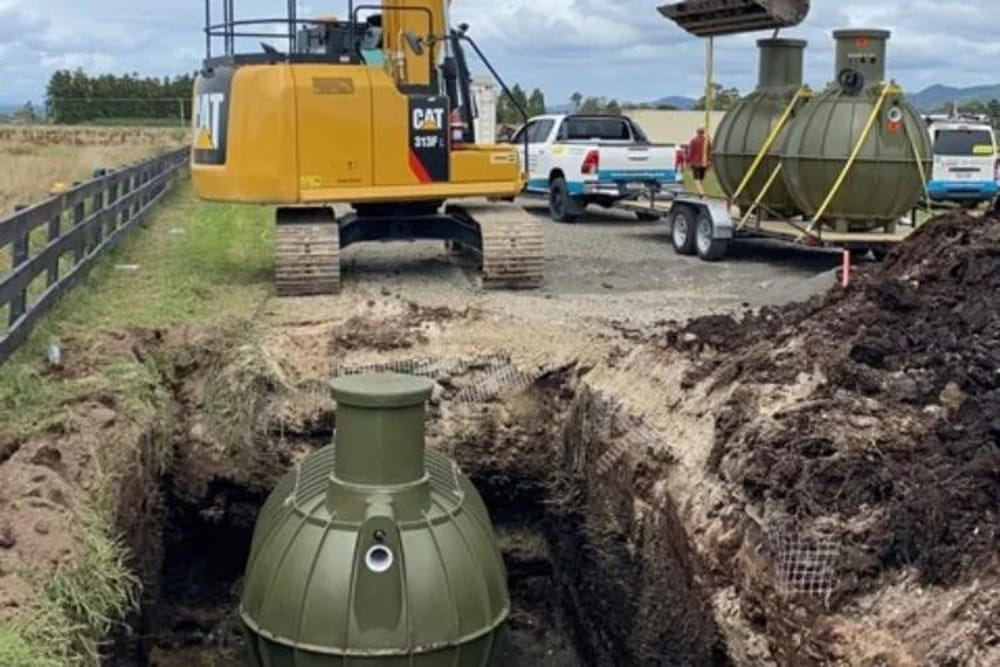 Gas fitting
If you are thinking about installing gas appliances or have them already, it is important that you work with a qualified gas fitter to ensure everything is legal and safe.
What does a gas fitter do?
Gas fitting includes installing, altering or repairing gas appliances including the fixing or unfixing of any gas pipes, ventilation or flue pipes, commissioning gas appliances and ensuring their safe operation.
We can assist with new installations and maintenance on existing systems across the Taupo region. Our team of experienced gas fitters can help you design the best gas solutions for your requirements.
Our gas fitters will work with you to keep your family and home safe by ensuring all installations are tested and certified to New Zealand requirements.
Our gas services include:
Appliance Installation and Servicing
Mains Gas and LPG Installations
Gas for Home Heating
Gas for Water Heating

Maintenance, Repairs and Servicing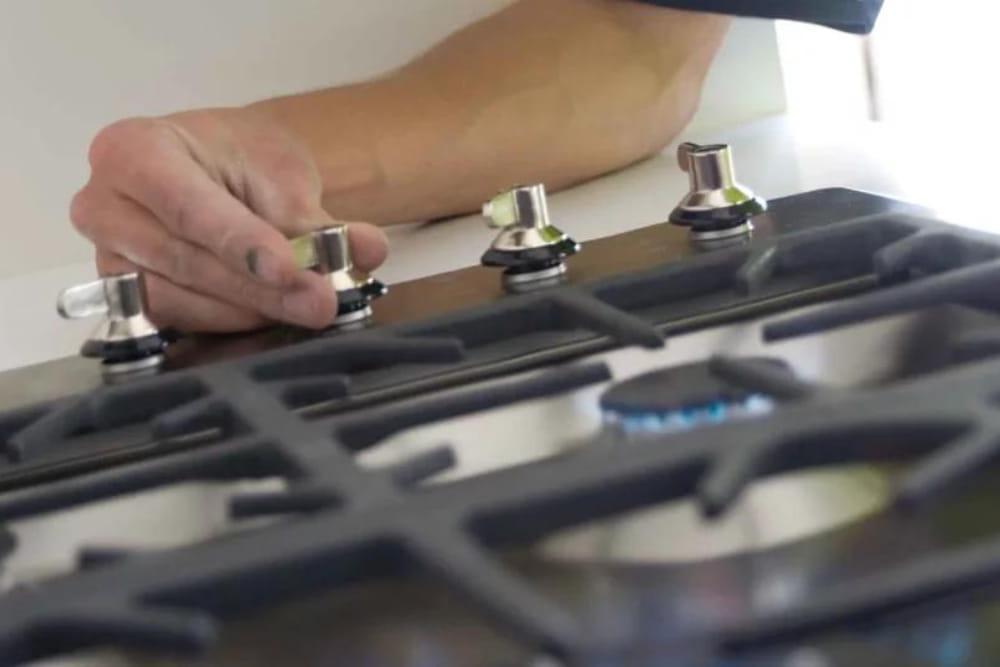 Drainage & drainlaying
Drainage and drainlaying is a major part of the nation's health. In fact the New Zealand government classifies plumbers and drainlayers as health technicians which mean we fall under the same licensing category as the medical industry, requiring annual up-skilling and credits to renew our license.
When building a new home you need to lay new drain pipes to remove both storm water and sewerage. We can assist with all your drainlaying needs, from the initial planning and design through to the physical excavation and laying of pipes.
Home renovations, alterations or extensions are likely to require some modification to the way in which the drains of your existing home are laid.
The design of your new drainage system, installation and replacement can all be done by our professional team.
Maintaining your existing drainage will avoid blocked drains which can cause damage to your home. Drain inspections and maintenance can help to avoid costly repair jobs. Regular drain checks and cleaning can be performed using our camera and hydroblast jet unit.
If existing drains do become blocked, leak or even burst, you can rely on Laser Plumbing to inspect the problem, advise on a course of action and make the repair.
We provide all of these drainage services to all customers, big or small, residential, commercial and industrial.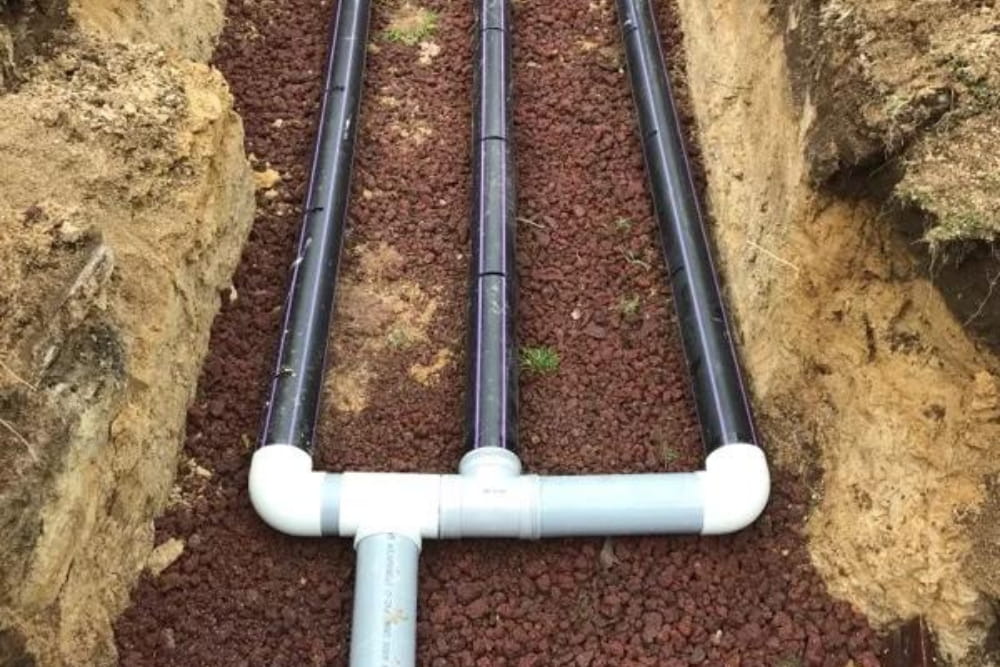 PVC Spouting and Downpipe Repairs
Do you have a leak at the joins of your spouting (also known as guttering), a downpipe that has dropped down off its fitting or the spouting is not falling correctly?

Give us a call. We can come around and fix it for you.

Your spouting and downpipes need constant monitoring to ensure they are not clogged or have developed holes and leaks. If they are blocked, water can leak into your home or simply pour over the edge and not get to where it is supposed to: the stormwater system or your water tank.

Laser Plumbing Taupo can carry out any repairs that need to be done once any leaks have developed. We work with Marley PVC spouting and guttering and can replace any faulty parts or any spouting brackets that have come away from the roof.

We offer the following services:

Installation of new PVC spouting and downpipes
Repairs to your existing PVC spouting and downpipes
Maintenance and cleaning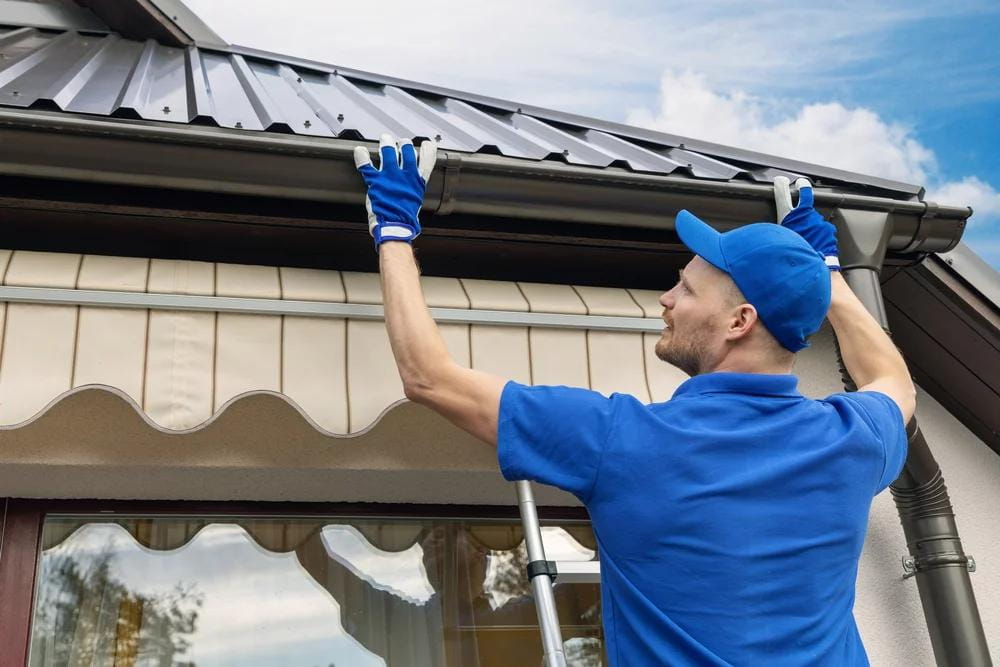 Specialised Equipment
In addition to our workshop premises, we are equipped with a range of specialised equipment. This ensures we carry out specialised work that is effective and efficient. We work closely with our key suppliers to ensure you are getting the best quality products on the market at competitive prices. We are continually researching the latest innovative products available and we will always recommend the best plumbing solution for your job.
We have the following equipment for use:
45M Fibre optic drainage camera
We have available a fibre optic drainage camera for inspecting and fault finding those broken drain connections and penetrating tree roots. It has a compact tube shaped camera for easy insertion as well as the capability of capturing pictures in narrow surroundings.
Call us for a drain inspection any time, it may end up saving you money.
Hydro Blast Jet Unit
In 2012, we purchased a mobile high pressure jet drain cleaning unit which is equipped with a 45 metre hose, perfect for unblocking those stubborn drains.
2.0 Tonne Digger
Need more than a shovel? Our digger will see you right! Perfect for digging new effluent fields, trenches or drains. If you have a drain that needs replacing or a new drain to be layed, then using our digger is perfect for the job. It will cut down on time, making the job more efficient. All operators are fully trained and competent.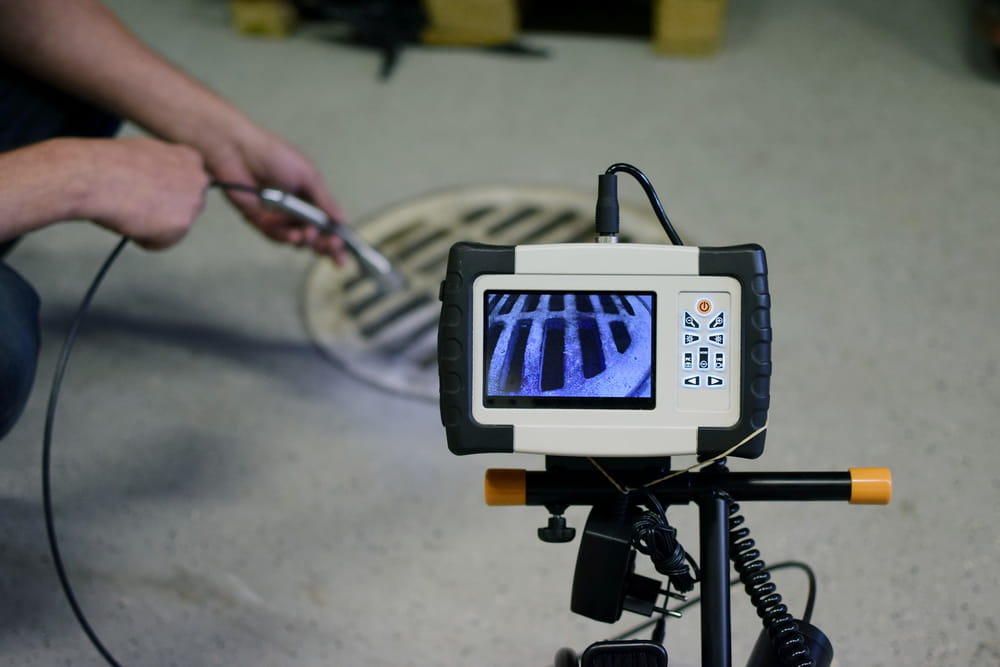 Commercial Renovations/Fit Out
At Laser Plumbing Taupo, our expert team of commercial plumbers can assist with all of your plumbing needs no matter how big or small. We are here to provide you with a comprehensive commercial renovation or office/shop fit out service.
Laser Plumbing Taupo has a skilled and qualified team of plumbers and dedicated project managers, meaning the tight time frames and high quality finish required by your shop fit-out or renovation can be handled expertly. If you have an existing retail space, we can assist with additional plumbing to kitchens, bathrooms, redesign and improvement of the bathroom-ware, installation or on-going maintenance and service.
Whether it's new installations, designing a solution, or programmed facilities maintenance, contact Laser Plumbing Taupo for a 'Totally Dependable' plumbing service.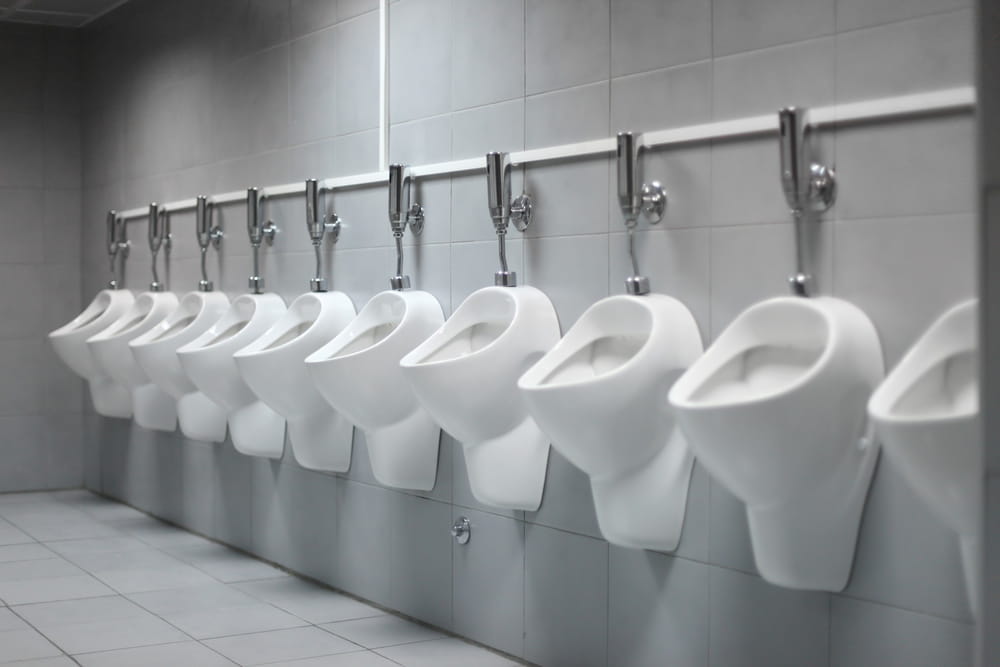 Plumbing Emergencies & After Hours Call-outs
Laser Plumbing Taupo offers on call and after hour services 24 hours x 7 days a week.
Our on-call staff are available week nights after 5pm, weekends and public holidays for urgent call out work.
If you have a plumbing problem, it is important that you have it fixed as soon as possible. There are a number of common plumbing emergencies around the home that you may need to get an emergency plumber to attend to. Putting it off can cause more damage to the problem, making it harder to fix and it may cause irreparable damage to your property. If you have a plumbing problem, but are not sure if it is urgent give Laser Plumbing Taupo a call and we will advise you on your best course of action.
Typical plumbing emergencies include:
No hot water
Leaking hot water cylinder
Leaking, burst or frozen pipes
Clogged toilet
Burst tap
Leaking shower
There are also a number of other problems that can occur associated with drainlaying. Our plumbers are experienced in these situations and have drainlaying expertise.
The following are common drainlaying emergencies that can be fixed by our team:
Blocked drains
Leaking drains
Blocked waste
Another type of plumbing emergency that Laser Plumbing Taupo are prepared for is roofing repairs. Safety is important, so you should not attempt to fix roofing problems unless you are equipped with the necessary equipment.
There are a range of roofing problems that may need to be fixed urgently. These include:
Leaking roof
Blocked gutters
Blocked or leaking downpipe
Blocked or leaking spouting
If you are experiencing any of the above plumbing emergencies or any other plumbing emergency, please contact Laser Plumbing Taupo.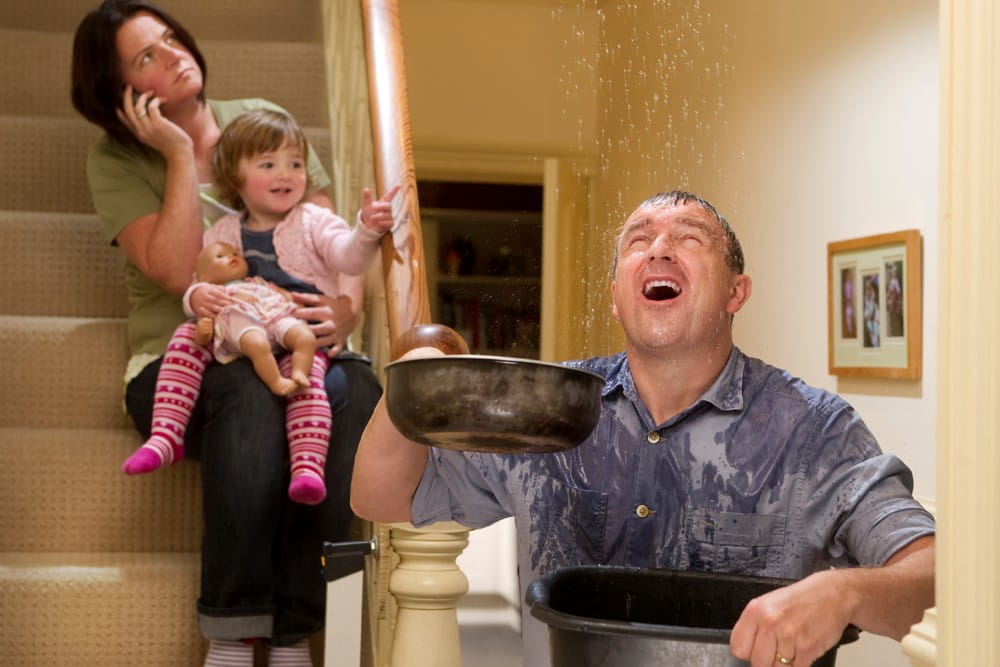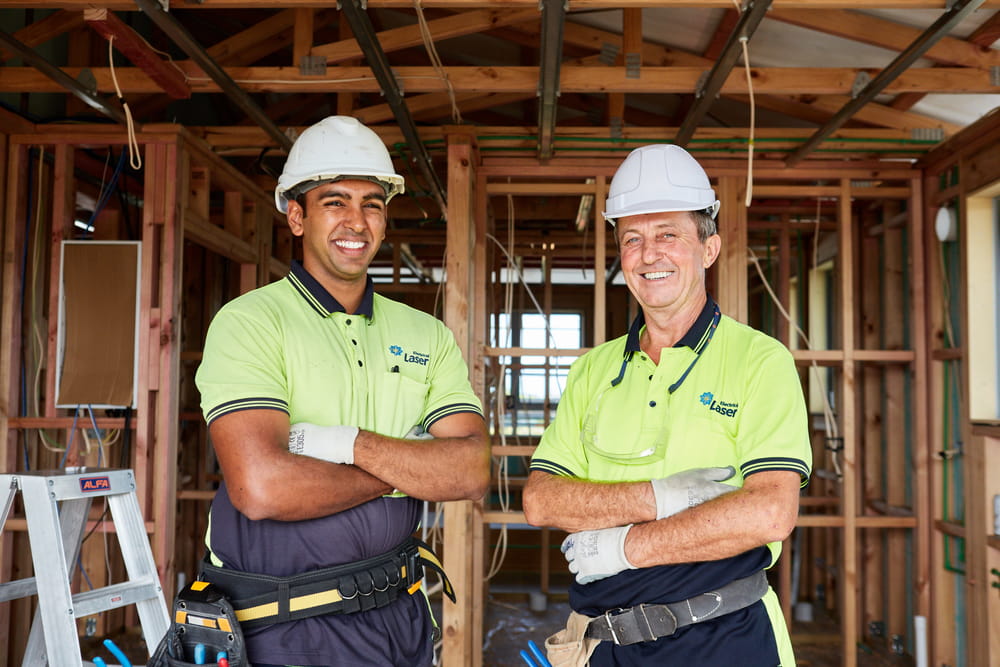 When you hire a Laser Plumber or Electrician, you'll receive our 'Totally Dependable' service!
Timely delivery
Promise of care and skill
Appropriate work for customers' needs
Well-presented, professional employees
Ensure responsibility of material supplied
Honour manufacturer's guarantees
Meet and frequently exceed our customers' expectations
We provide ongoing service and maintenance to a large number of commercial clients. Take a look below!
We would highly recommend the team at Laser Plumbing for their service, competitive pricing and friendly team. We've used Laser Plumbing since 2016 in business as Navigation Homes Central Plateau and we feel we have an awesome relationship, feel part of the family and know we are being looked after by professionals who know their stuff. With Laser Plumbing having a large team, our projects keep moving and we appreciate having them on board as part of our team, nothing is a problem! We know our clients are getting a quality product and service. Here's to many many more years/projects ahead. Thank you Team Laser Plumbing.
We have been collaborating with Laser Plumbing Taupo since 2015. The team and their expertise, dedication and friendship are making a difference for our challenging complex. They are efficient, reliable, with exceptional customer service, attention to detail, forward-thinking and future-proofing our systems. This strong partnership is essential for the growth of both companies.
I have worked with Laser Plumbing Taupo for many years, they are always very prompt at attending to maintenance work and a great team to deal with. Laser Plumbing offer exceptional service, I would highly reccommend.
Lakeside Accommodation has worked with Laser Plumbing since 2014 using them as our preferred Plumbing contractor. As we manage over 50 holiday homes having a good relationship with local sub-contractors is vital to ensure that our properties are well maintained for our guests. At times this may mean last minute or late night call outs. Laser Plumbing has always been available and accommodating to assist us with plumbing issues whenever required whilst ensuring that both our office and guests are kept informed.
We have been a client of Dave and his team for some twenty plus years and in all that time we have come to depend on the prompt and excellent service provided by Laser plumbing. Their customer communication is particularly appreciated as they always let us know if they cannot turn up at the appointed time.
About Us
Laser Plumbing Taupo offers a full range of plumbing, gas fitting, drainlaying and heating services for commercial and residential properties. Our call out service is available 24 hours a day, 7 days a week so you can count on us to be there when you need us, no matter the time of day or night.
Laser Plumbing Taupo has grown to become the largest and most respected residentially motivated plumbing business within the Taupo region.
We pride ourselves on our commitment to:
Giving a professional solution
Upholding positive personal values
Making sure we clean up before we leave
Honouring manufacturer's guarantees
Timely delivery
Building trusting relationships with our customers
Exceptional service backed by friendly and experienced staff
We are in business to improve the lifestyle of others. By this we mean that we are increasing comfort levels of our customers by providing fully functional, user friendly and reliable plumbing systems. We want to be the first plumbers that everyone calls whether it be an emergency, new residential home, alterations, commercial work or even a blocked drain. When someone needs a plumber they think Laser Plumbing Taupo.
Awards
2023 Winner – Marketing Excellence Award
2023 Finalist – Business of the Year Award
2023 Finalist – Networking Award
2021 Finalist – Marketing Award
2021 Finalist – Business of the Year Award
2019 Finalist – Marketing Excellence Award
2018 Laser Plumbing NZ Employee of the Year - Moana Cowie
2018 Laser Plumbing Marketing - Award Finalist
2018 Laser Plumbing Networking - Award Finalist
2017 Laser Plumbing Marketing - Award Finalist
2016 Laser Plumbing Marketing - Silver Award
2015 Lasercon Fiji Laser Plumbing Business of the Year
2015 Lasercon Fiji Marketing Award
2015 Lasercon Fiji Excellence in Systems - Silver Award
Find us
Laser Plumbing Taupo
3/41 Runanga Street
Taupo 3330
New Zealand
Enquire now
Contact us with any question, booking request or quote.