Laser Plumbing Putaruru
Wright Plumbing & Gas (Putaruru) Ltd trading as Laser Plumbing Putaruru have an experienced team to meet your plumbing, gasfitting and drainlaying needs.
Laser plumbing Putaruru was originally started by John Norman who retired in 2011. Taken over by Tony Wright in 2021, Laser plumbing Putaruru continues to provide fast, efficient Totally Dependable plumbing services that we have been providing for over the last 6 decades.
When you hire Laser Plumbing Putaruru you'll receive our 'Totally Dependable' service. Laser Plumbing Putaruru works with full support from Laser national management. So whether we're working for a residential builder, commercial and industrial customers or homeowners, we strive to meet and exceed our customers' expectations every time!
Our Services
Commercial
Domestic
Industrial
Rural
Maintenance and Servicing
Maintenance and servicing is vital to ensure your home or workplace is safe and operating efficiently. A little leak might not seem like a big deal, but they do add up over time, wasting water and costing you money.
Laser Plumbing Putaruru can provide a Preventative Maintenance Schedule to reduce the expensive costs of repairs or replacements in the future.
A good sized team of tradesmen allows us to attend to your maintenance and servicing job in a timely manner.
Whether it is fixing leaks, unblocking drains, renovating your bathroom, repairing or replacing your roof or spouting, cleaning your chimney, servicing gas fires, changing filters - no job is too big or small. You can rely on your local Laser Plumbing Putaruru to provide a "Totally Dependable" service.
With a 24/7 call out service we to get someone to an urgent job immediately.
Need a 'Totally Dependable' plumber? Contact us to discuss your requirements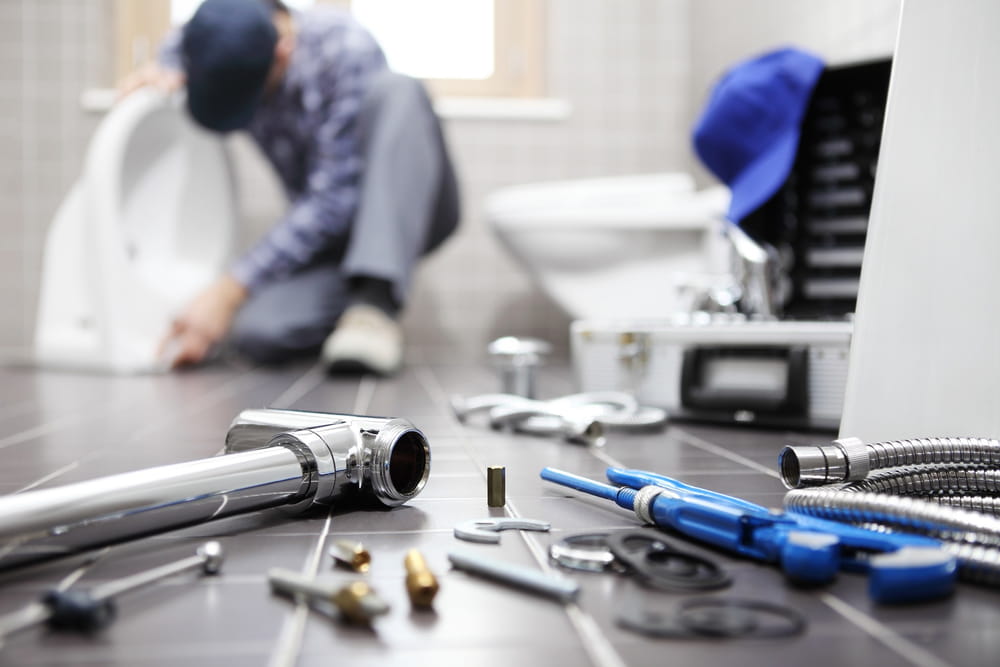 Drainlaying
Our drainage team is equipped with 3 diggers, a tip truck and drainage cameras.
We can unblock and repair existing systems, install new sewer and stormwater lines and design and install new stormwater and septic tanks.
We are well equipped and experienced with new residential builds both rural and in town, and can install sanitary systems for both residential and commercial applications.
Proper drainage for your property is essential. This involves the removal of waste water from your home or workplace, allowing stormwater to flow safely from your roof into the main council drains and appropriate property irrigation to prevent flooding. Where mains sewerage access is not available, piping to septic tanks and other wastewater systems can be provided.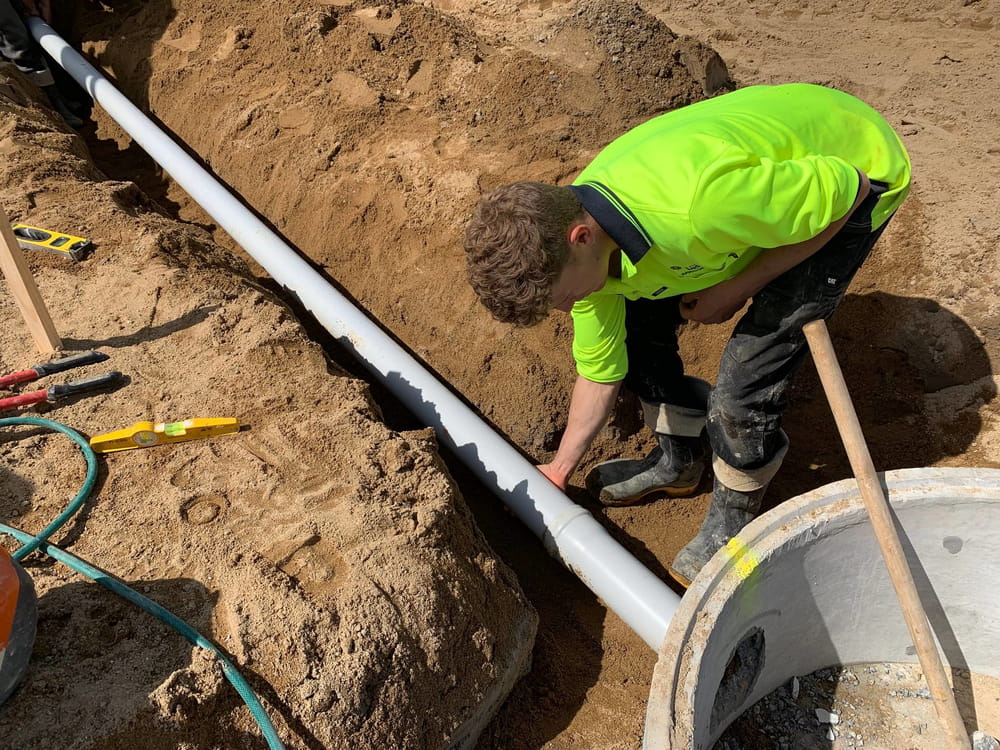 Gasfitting
Whether you need help with a gas emergency, new installation, or maintenance and testing of an existing system, we provide the solution!
Laser Plumbing Putaruru supplies and installs gas appliances enabling us to be a one stop shop for customers. We have dedicated, certified and professional gas fitters who make sure all gas work is certified and tested for your safety and compliance.
Our experienced and knowledgeable gasfitters are here for advice on any gas options you may be looking at.
This may include gas cooking or gas heating in residential homes, cafes or restaurants. Or gas to appliances, caravans, motorhomes or boats.
Laser Plumbing Putaruru specialise in gas hot water heating. We can design a new system for you or look at a conversion from your existing hot water system. A gas continuous flow hot water system could save up to 60% on your hot water heating bill.
Our gas fitters are qualified for installation of all gas appliances including heaters, fireplaces and flues, gas hobs, hot water cylinders, gas barbeques and continuous hot water heaters.
For fast, convenient and easily controlled heating, we can supply and install gas energy saving heating, gas inbuilt fireplaces, outdoor gas heating and gas central heating systems. These include Regency and Rinnai brands.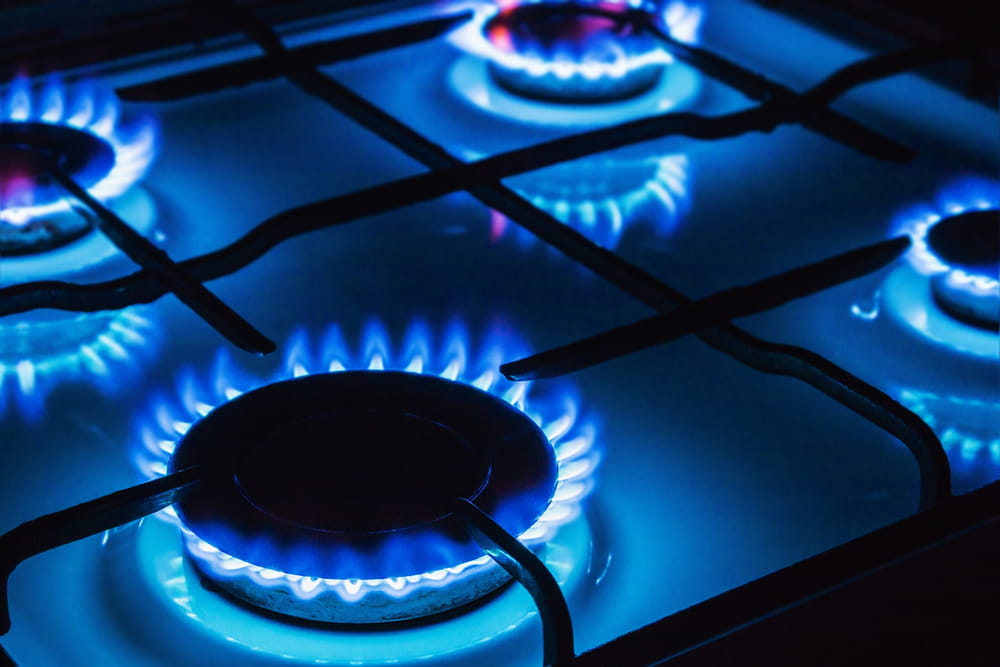 Heating
Laser Plumbing Putaruru partner with the best suppliers and leading manufacturers to ensure that our clients are getting a proven and reliable end product. Our certified plumbers will then carry out an expert installation so you can rest easy knowing that your heating system has been installed safely.
You can rely on Laser Plumbing Putaruru to make sure your heating system is running efficiently for the colder seasons.
Our heating services includes:
Woodburners
Gasfitting
Hydronic heating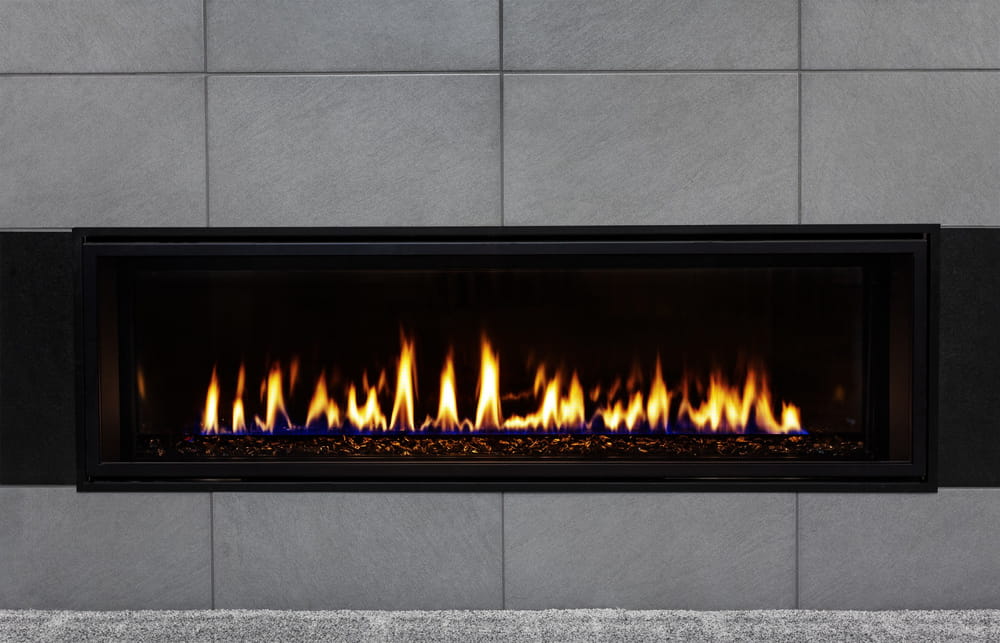 Hot Water Systems
A hot water system is one of the most important features of a household, but not all hot water systems are the same which is why you should always talk to a plumber before deciding which system is right for your home or property. Laser Plumbing Putaruru can help you to determine your hot water needs and discuss the options available with you.
If you have an issue with your hot water system, we will inspect your plumbing and identify what the problem is.
Common problems can include low pressure, low heat, discoloured water or even no heat at all with most people not realising just how much the plumbing in a property can impact on the performance of their hot water system.
We can come to your property and investigate the issue – getting your hot water back as quickly as possible!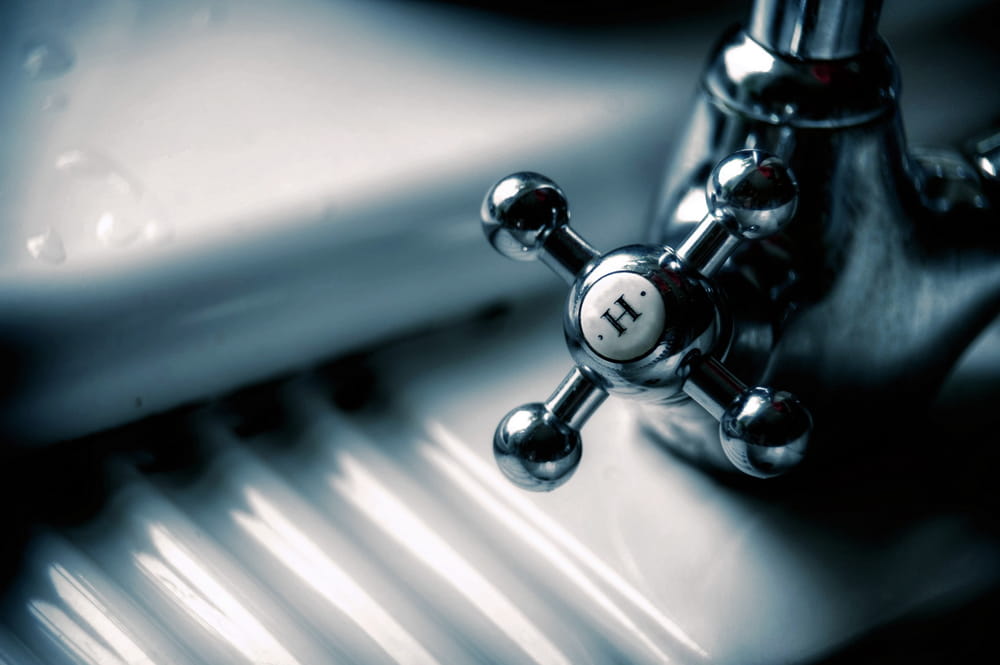 IQP Backflow Prevention
Backflow prevention devices ensure that our water supply is not contaminated by pollutants that may enter the water supply. These devices prevent the water from flowing back into the water main pipes.
Laser Plumbing Putaruru provides backflow prevention testing, problem diagnosis, installation and repairs to existing installations. We also provide regular testing of your backflow prevention device to ensure that it is maintained to required standards and continue to operate effectively.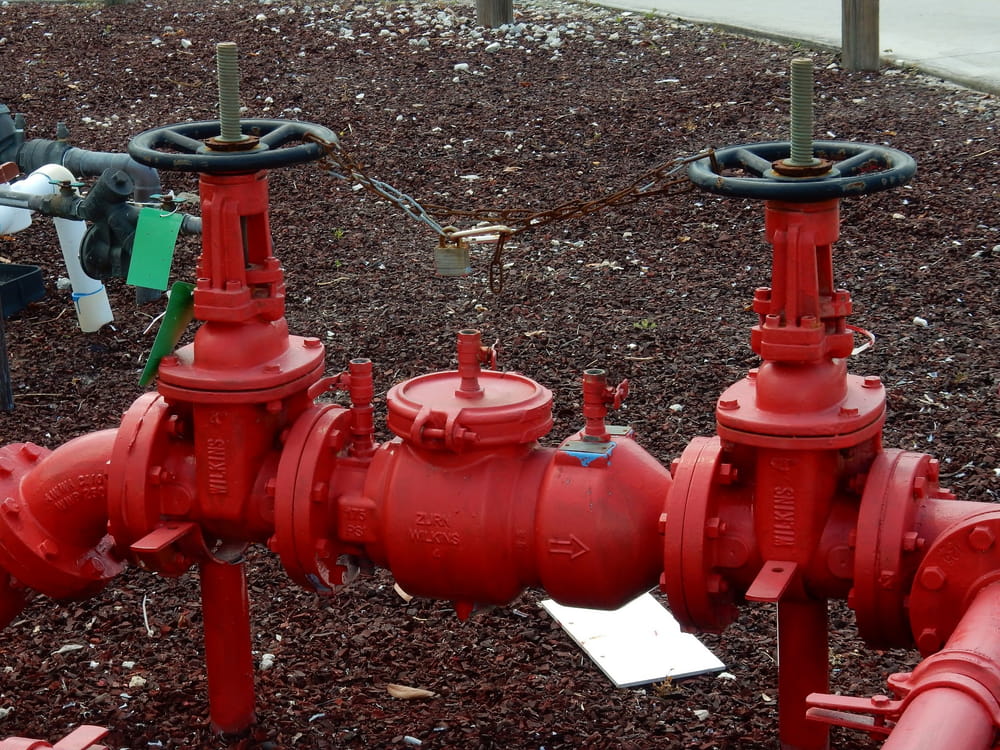 Pumps Tanks and Filtration
Water Pumps
Having even pressure and constant flow of water around the home is important. Laser Plumbing Putaruru will assist you in selecting the right pump and pressure system to ensure the needs of your home are met, fluctuations in water pressure during showers don't occur and that there is always water available to boil the kettle.
If your current pump is not be performing to expectation, or you are looking for a solution for a new build or renovation and would like some advice on what you need, we can help.
When selecting a water pump there are several factors to be considered:
The water source
Proposed location of the pump
Maximum pressure required
Flow rate or volume of water required at one time
We can help you by assessing your existing water pump and pressure system and recommend an option to meet your water usage requirements and are capable of delivering continual flow and pressure.
Water Tanks
From 300 to 30,000 litres we've got you covered!
The capture of rainwater is now becoming mandatory on a lot of new building projects, it is also a way to reduce your water bills and provide a more environmentally friendly, sustainable house hold.
We work with our suppliers to provide retention and detention solutions to match your specifications.

Whether you are installing a water tank as your main source of water, or to bring down your water bills, capture rainwater for the garden, or as a major part of your fire safety plan, Laser Plumbing Putaruru can help you ensure that it delivers what you need.
There are several considerations when installing a water tank including New Zealand standards, and those of the water industry, plumbing regulations, and council requirements. This is why you should always use a licensed plumber. A licensed plumber will also reduce the risk of any problems arising from incorrect installation saving you money in the long term.
Water Filtration
Ensuring that your household and family have a potable water supply that is free from any chemicals, additives, and diseases like giardia and campylobacteria is extremely important. Whether you are in an urban or rural area, regardless of your how you source your water supply We can provide a water filtration solution to ensure safe H20.
When it comes to treating water, the solution will vary depending on your circumstances and the application, which is where we can help.
Our team will work alongside you to help define suitable products and systems to achieve your desired result. With knowledge in under bench mains filtration, tank water purification, to whole house three stage treatment options for all water supplies and sources, we will ensure your water is pure and most importantly safe.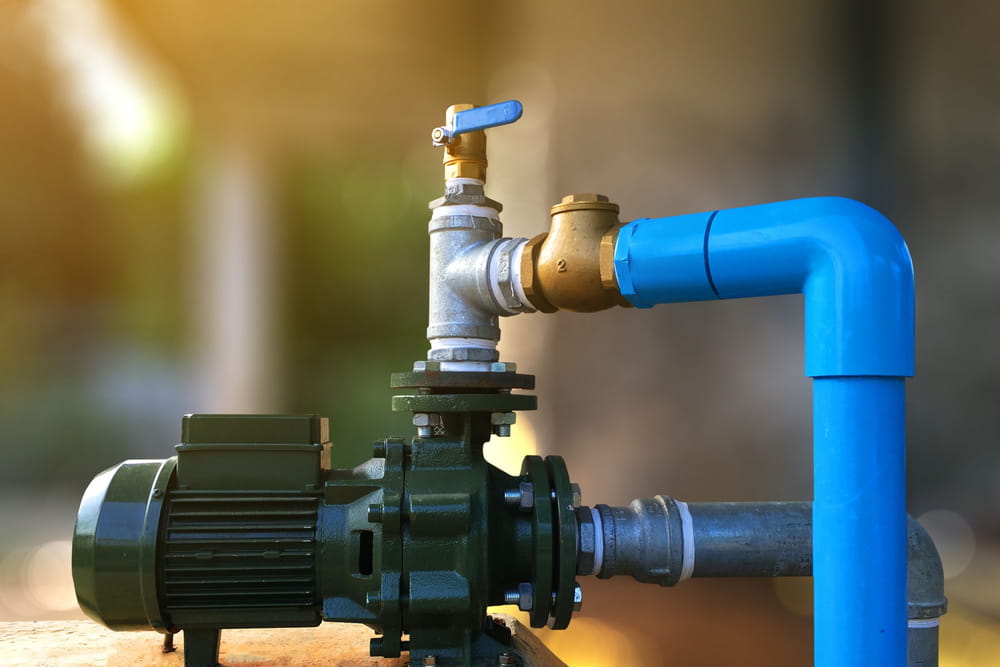 Roofing and Spouting
Do you have a leaking roof? We find leaks and we fix them!
We can take care of all residential and commercial maintenance roofing work including:
Spouting and guttering
Downpipes and flashing work
Roof leak locate and repair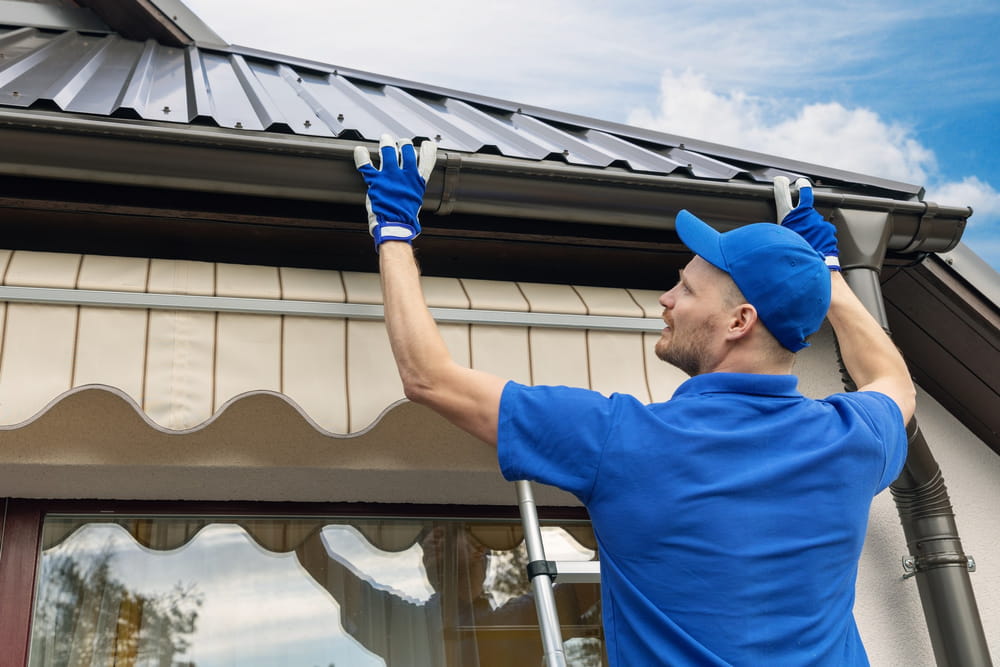 Waste Water Treatment
Are you building a new home? Does your septic system need replacing? Are you looking for sustainable water solutions? We can help you!
We can recommend, install and service waste water treatment systems that will efficiently and safely process household sewage and wastewater and allow you to recycle this to irrigate your property.
No need to remember service dates or pick up the phone to ring us. We complete your service and schedule the next visit every time! Regular servicing helps your tanks to operate smoothly, prolonging the life of your system.
Waste water treatment can allow you to recycle all household black and grey water using proven and reliable technology to produce water quality suitable for irrigation. Whatever your requirements are for waste water treatment, we can provide you with a suitable solution.
To learn more or to discuss your requirements, please contact us.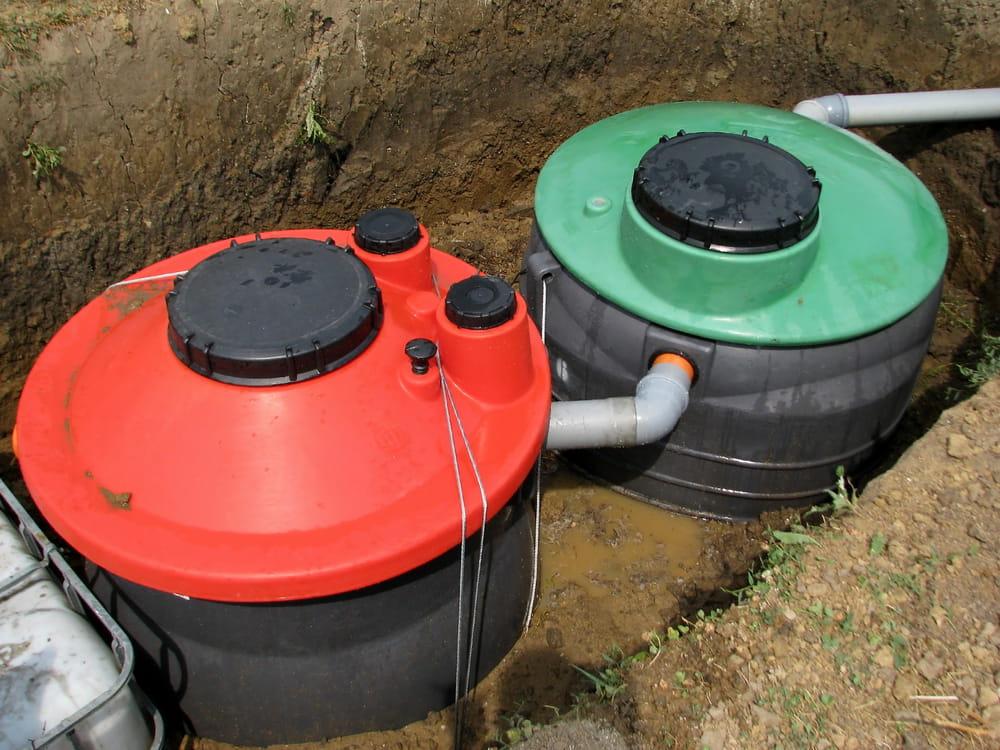 24-Hour Call Outs
Do you have urgent problems with blocked toilets and drains, hot water systems, leaking taps and toilets or burst pipes? We can help you with this and much more!
Laser Plumbing Putaruru can take care of a wide range of plumbing repair needs for our commercial and residential clients across Dunedin.
We have a team of 24-hour plumbers that can assist you in cases of emergency plumbing breakdowns. We offer after hours and same day emergency breakdown services. We are available and ready to respond to your urgent plumbing requirements 24 hours a day, 7 days a week.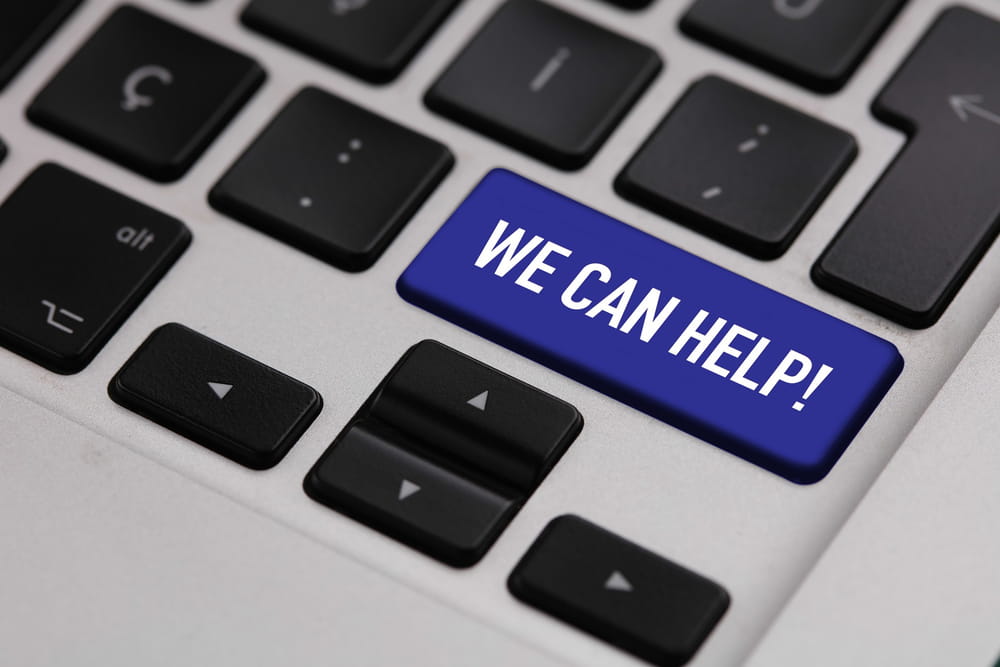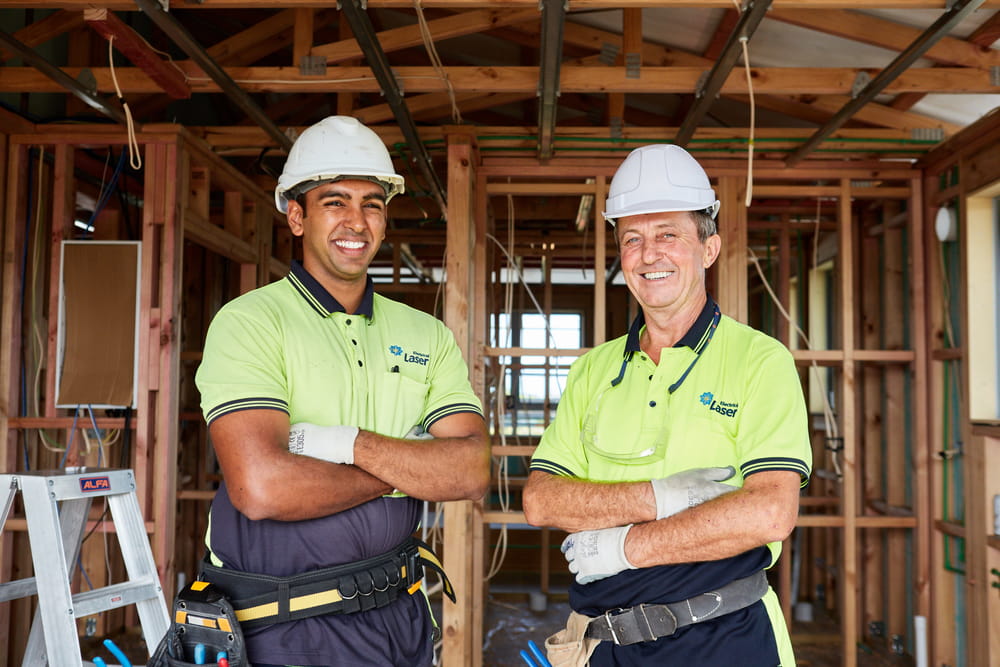 When you hire a Laser Plumber or Electrician, you'll receive our 'Totally Dependable' service!
Timely delivery
Promise of care and skill
Appropriate work for customers' needs
Well-presented, professional employees
Ensure responsibility of material supplied
Honour manufacturer's guarantees
Meet and frequently exceed our customers' expectations
Find us
Laser Plumbing Putaruru
PO Box 1
Putaruru 3411
New Zealand
Enquire now
Contact us with any question, booking request or quote.