Laser Plumbing Oamaru
Laser Plumbing Oamaru is owned and operated by Shane Carter and offers a wide range of plumbing services.
A member of Laser Group since 2007, Laser Plumbing Oamaru have a reputation for efficient, quality workmanship and are always looking at ways we can deliver the best range of products and services for our customers. We value our customers and they are our top priority, which is why we focus on delivering impeccable customer service. Contact Laser Plumbing Oamaru for a "Totally Dependable" service.
Our Services
Civil
Commercial
Residential
Industrial

Rural
Maintenance & Servicing
Maintenance and servicing are vital to ensure your home or workplace is safe and operating efficiently. A little leak might not seem like a big deal, but they add up over time, wasting water and costing you money.
We can provide a Preventative Maintenance Schedule to reduce the costs of repairs or replacements in the future.
Sometimes unforeseen breakdowns do occur, and Laser Plumbing Oamaru will be here when you need us most. Every plumbing job is important to us and we will respond promptly to any callout, big or small. Whether your bathroom is flooded, or you just need a toilet unblocked, you can depend on us.
We aim to minimise stress by providing a plumber who shows up on time, is well presented, professional and carries out your job with care and skill.
We work closely with our key suppliers to ensure you are getting the best quality products on the market at competitive prices. We are continually researching the latest innovative products available and we will always recommend the plumbing solutions for your job for you to choose from.
We take pride in providing excellent customer service, from first point of contact, through to invoicing. We want to ensure every customer has a quality experience and trusts us to complete the job thoroughly. We welcome feedback so we can continually improve our performance.
With our nationwide coverage you are never far from a local Laser Plumbing representative so contact Laser Plumbing Oamaru for your next plumbing job or project.
Some of our plumbing services include:
Gas
Gas Continuous Flow installations
Air Conditioning, Heat Pumps & Ventilation systems
Hot Water Heat Pumps
Boilers, Central and In-Slab Heating
Domestic Fire Sprinkler Systems
Eco Friendly Solutions - Solar & Rainwater Recycling
Roofing
Drainage
Leaks
Emergency Plumbing
Small issues may seem minor but over time these can build up and become much larger and more expensive problems to repair in the long run.
We recommend that if you have any plumbing issues that you contact us early so that we can advise the right solution for you.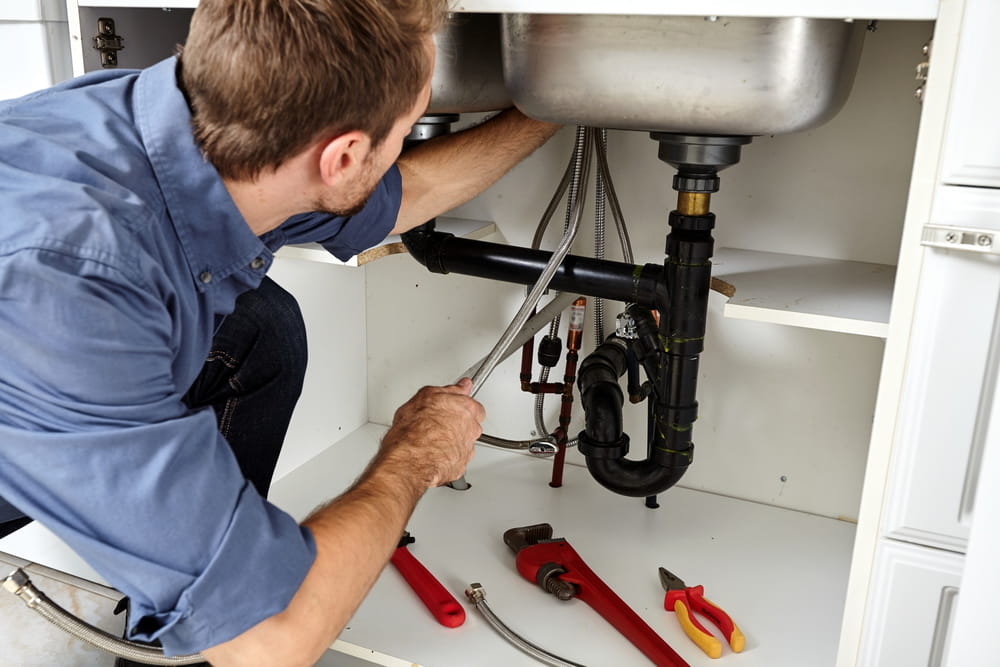 Drainlaying
Do You Really Need A Qualified Drainlayer?
If you're laying, altering, extending, or repairing drains it's a legal requirement that you use a certified or licensed drainlayer.
Why Is Good Drainage So Important?
A well installed drainage system provides for the effective and correct disposal of storm water, and foul or sewerage water. This is particularly important because it plays a significant role in protecting your health, the health of your community, and maintaining a pollution free environment.
What's Next?
So, if you are building a new home, renovating, or repairing cracked or broken drainage pipes you need a qualified drainlayer. Laser Plumbing Oamaru are friendly and efficient Registered Plumber who will complete your job to a high standard.
And, when you choose a Laser Drainlayer you benefit from:
Local branches with national coverage
Registered drainlayer
Expert help when you need it
Call Laser Plumbing Oamaru now.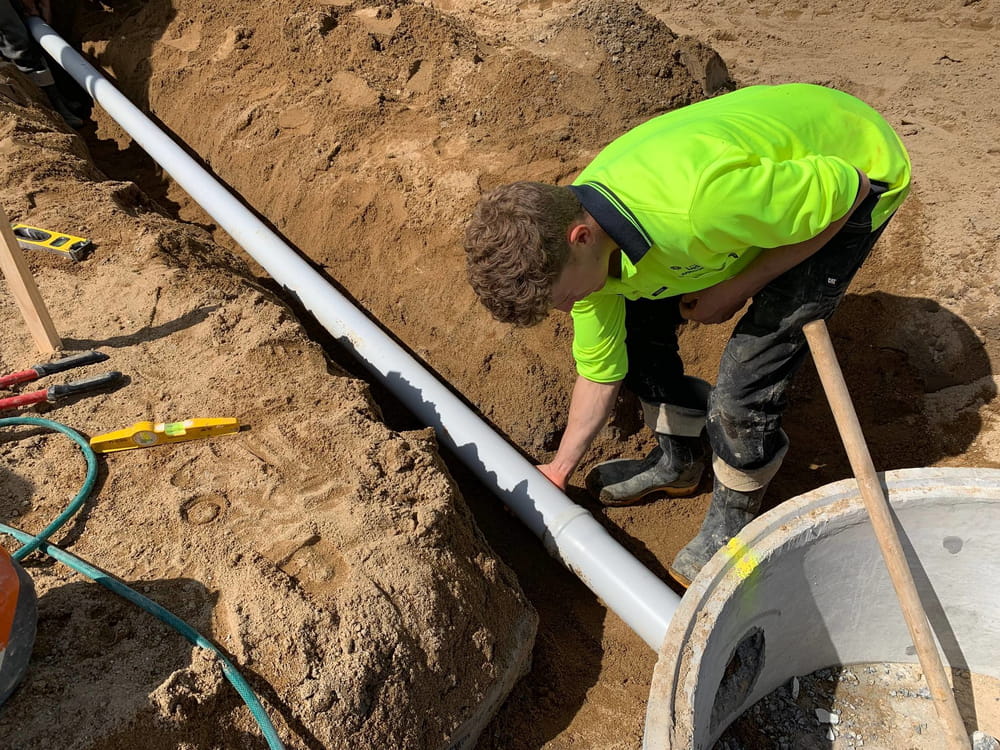 Gasfitting
The installation and servicing of gas appliances in your home should always be done by a qualified gasfitting plumber.
Safe, insured and legal
Fast, convenient, controlled heat, cost effective
Gas to heat your home
As well as the installation and servicing of hot water services, heaters, gas fires, gas stoves and cook-tops, a Laser Oamaru plumber can ensure that flues are installed safely through your ceilings and roofs with appropriate clearances. They can also test for any leaks from LPG and natural gas lines ensuring that all gasfittings to your home adhere to New Zealand standards.
If you are worried about anything to do with gas in your home, speak to Laser Plumbing Oamaru.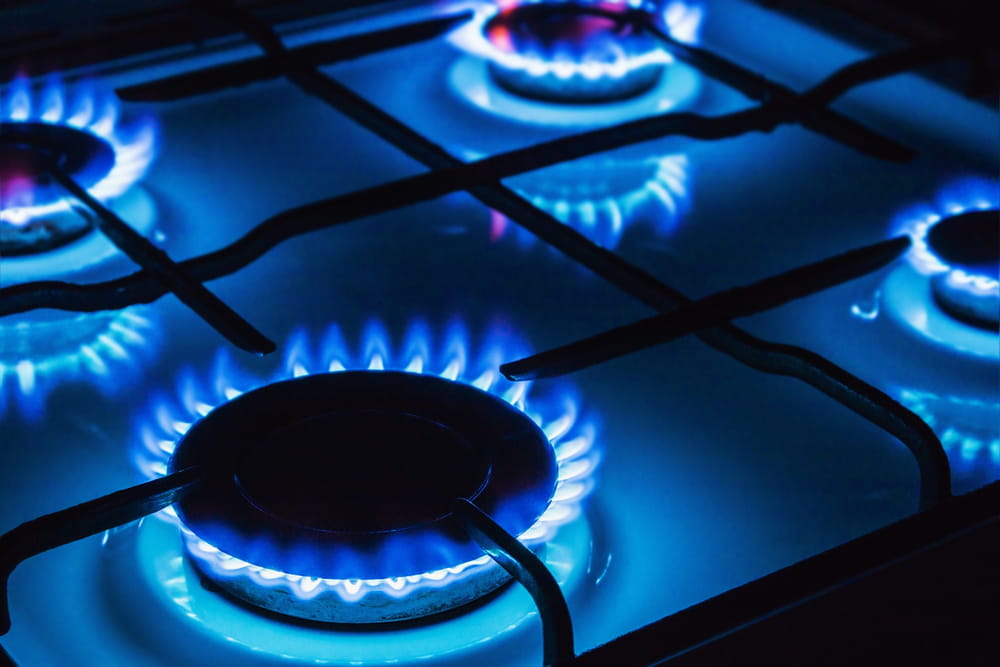 Hot Water Systems
A hot water system is one of the most important features of a household, but not all hot water systems are the same which is why you should always talk to a plumber before deciding which solution is right for your home or property. Laser Plumbing Oamaru can help you define your hot water needs and discuss the options available with you.
If you have an issue with your hot water system, we will inspect your plumbing and identify what the problem is.
Common problems can include low pressure, low heat, discoloured water or even no heat at all with most people not realising just how much the plumbing in a property can impact on the performance of their hot water system.
We can come to your property and investigate the issue – getting your hot water back as quickly as possible!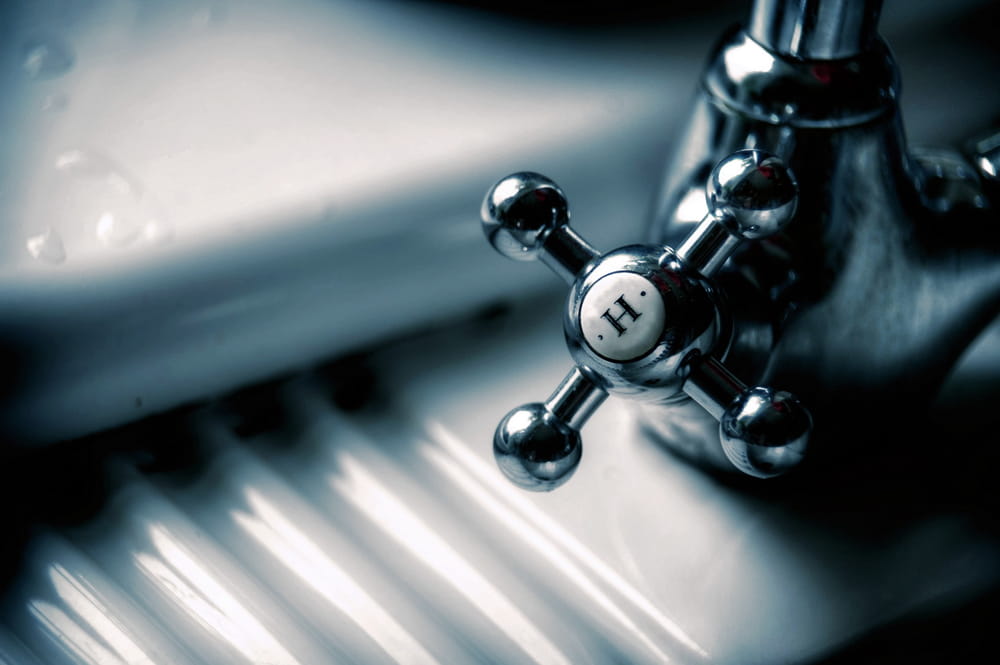 Water Pumps, Tanks & Filtration
Water Pumps
Having even pressure and constant flow of water around the home is important. Laser Plumbing Oamaru will assist you in selecting the right pump and pressure system to ensure the needs of your home are met, fluctuations in water pressure during showers don't occur and that there is always water available to boil the kettle.
If your current pump is not be performing to expectation, or you are looking for a solution for a new build or renovation and would like some advice on what you need, we can help.
When selecting a water pump there are several factors to be considered:
The water source
Proposed location of the pump
Maximum pressure required
Flow rate or volume of water required at one time
We can help you by assessing your existing water pump and pressure system and recommend an option to meet your water usage requirements and are capable of delivering continual flow and pressure.
Water Tanks
From 300 to 30,000 litres we've got you covered!
The capture of rainwater is now becoming mandatory on a lot of new building projects, it is also a way to reduce your water bills and provide a more environmentally friendly, sustainable house hold.
We work with our suppliers to provide retention and detention solutions to match your specifications.

Whether you are installing a water tank as your main source of water, or to bring down your water bills, capture rainwater for the garden, or as a major part of your fire safety plan, Laser Plumbing Oamaru can help you ensure that it delivers what you need.
There are several considerations when installing a water tank including New Zealand standards, and those of the water industry, plumbing regulations, and council requirements. This is why you should always use a licensed plumber. A licensed plumber will also reduce the risk of any problems arising from incorrect installation saving you money in the long term.
Water Filtration
Ensuring that your household and family have a potable water supply that is free from any chemicals, additives, and diseases like giardia and campylobacteria is extremely important. Whether you are in an urban or rural area, regardless of your how you source your water supply Laser Plumbing Oamaru can provide a water filtration solution to ensure safe H20.
When it comes to treating water, the solution will vary depending on your circumstances and the application, which is where Laser Plumbing Oamaru can help.
Our team will work alongside you to help define suitable products and systems to achieve your desired result. With knowledge in under bench mains filtration, tank water purification, to whole house three stage treatment options for all water supplies and sources, we will ensure your water is pure and most importantly safe.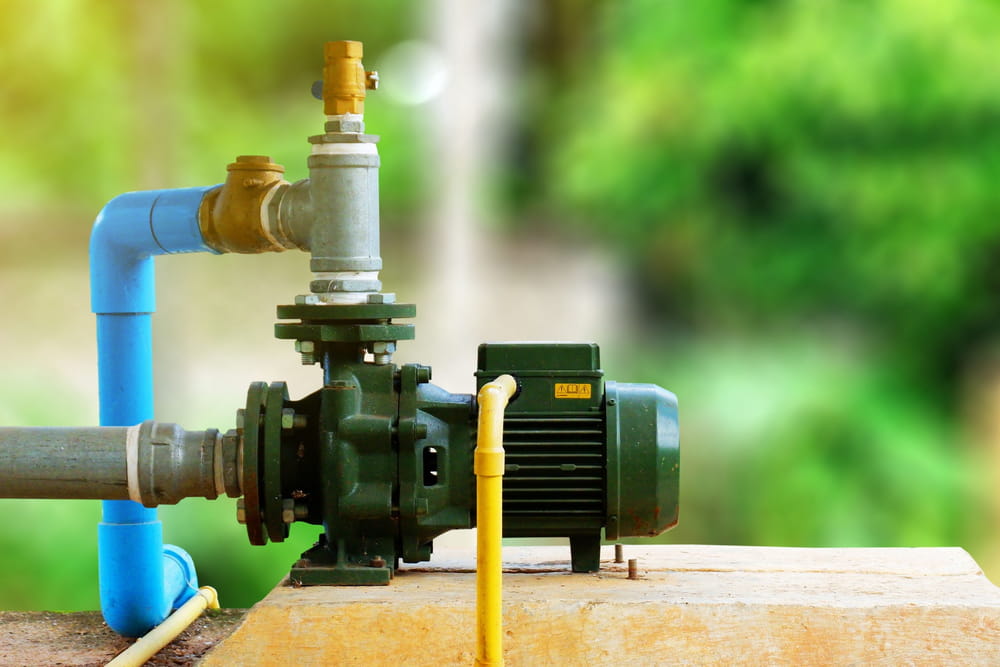 Emergency Plumber / 24-hour callouts
Do you have urgent problems with blocked toilets and drains, hot water systems, leaking taps and toilets or burst pipes? We can help you with this and much more!
Laser Plumbing Oamaru can take care of a wide range of plumbing repair needs for our clients across Oamaru, North Otago, East Otago, Waitaki Valley and South Canterbury no matter the time of the day or night.
Laser Plumbing Oamaru has a team of 24-hour plumbers that can assist you in cases of emergency plumbing breakdowns. We offer after hours and same day emergency breakdown services. Laser Plumbing Oamaru is available and ready to respond to your urgent plumbing requirements 24 hours a day, 7 days a week.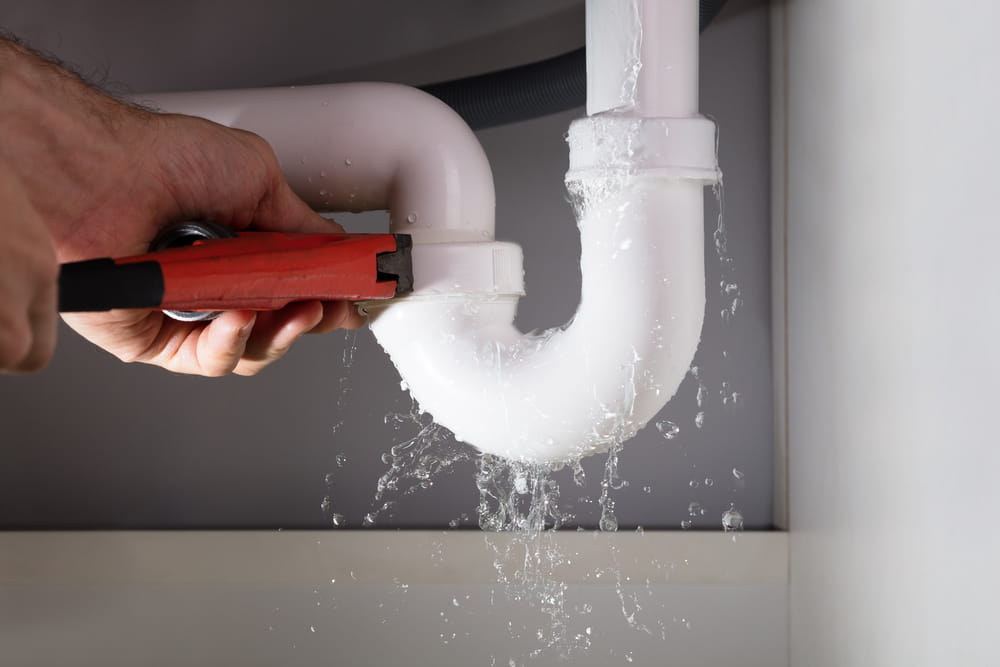 Under Floor Heating
Imagine stepping from your bed onto warm carpet or picture your young children playing comfortably on heated tiles. Keep your home cosy and dry with an under floor heating system.
Under floor heating uses radiant heating instead of conventional heating which means heat energy is emitted from a warm element under the floor surface, warming people and objects in the room directly rather than heating the air. This makes it a much more efficient use of energy and therefore cost effective.
What are the benefits of under floor heating?
Warm, heated floors under tiled & carpeted areas
Control & automation
Cost effective power consumption
Eco-friendly efficient use of energy
Low maintenance
Silent
A warm floor is a great feature for any home and can provide a more pleasant environment for both tiled and carpeted areas. It is silent, low maintenance and you have the ability for precise temperature regulation for individual rooms as well as daily or seasonal timers.
Stay warm and cosy with an under floor heating system. Contact us for 'Totally dependable' service.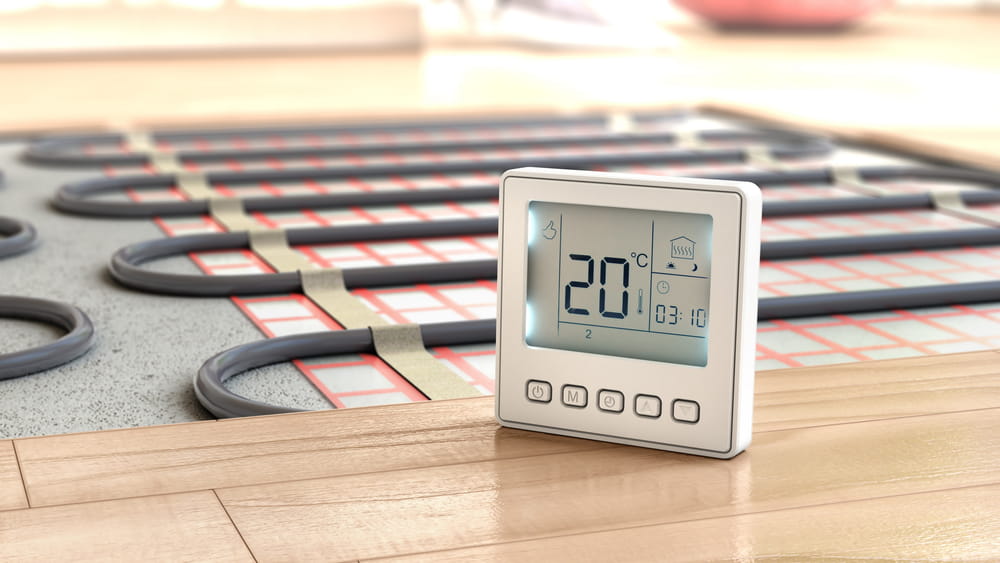 IQP Backflow Prevention
We can design, install, test and maintain backflow prevention systems of any size and for any requirements. We have IQP trained plumbers to carry out backflow work.
Please contact us today to discuss your requirements.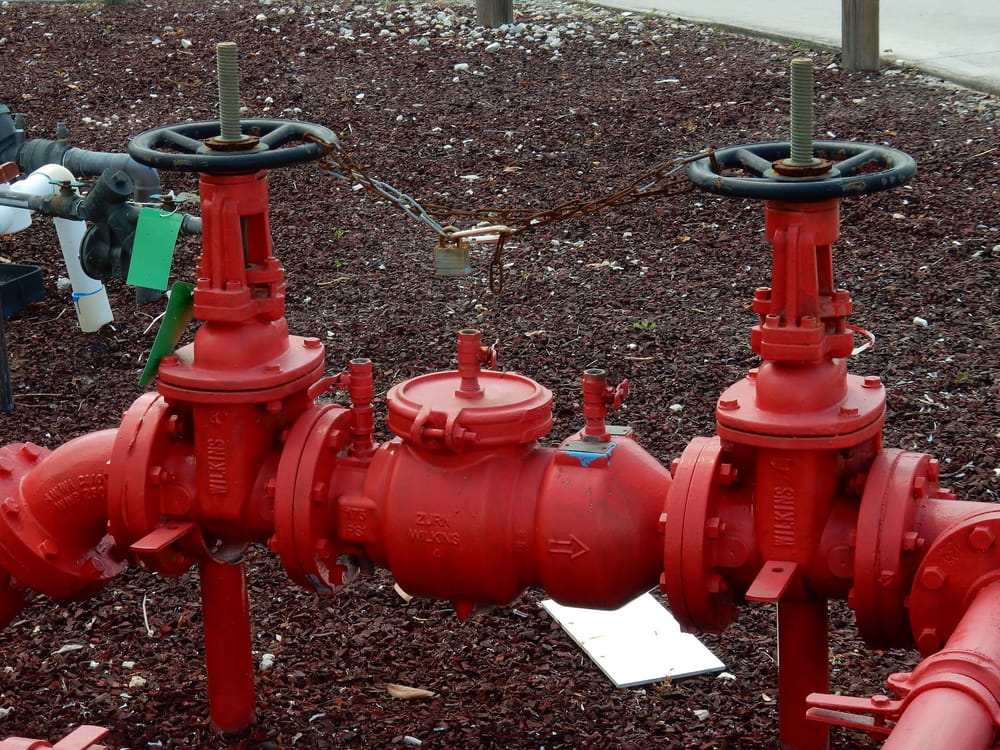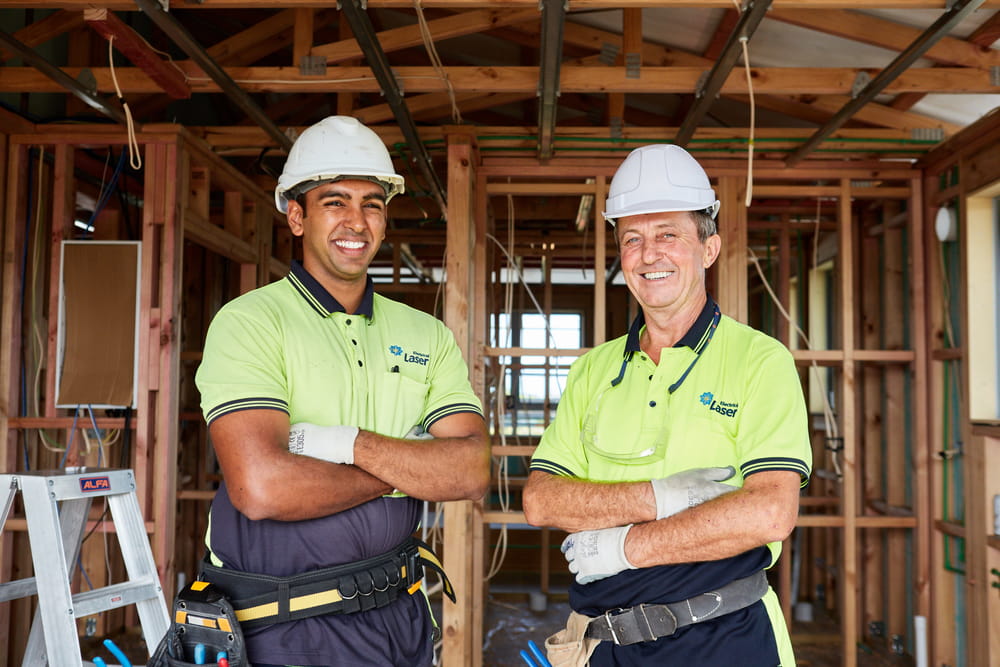 When you hire a Laser Plumber or Electrician, you'll receive our 'Totally Dependable' service!
Timely delivery
Promise of care and skill
Appropriate work for customers' needs
Well-presented, professional employees
Ensure responsibility of material supplied
Honour manufacturer's guarantees
Meet and frequently exceed our customers' expectations
Find us
Laser Plumbing Oamaru
29 Coquet Street
Oamaru 9400
New Zealand
Enquire now
Contact us with any question, booking request or quote.