Laser Plumbing Morrinsville
Welcome to one of the newest Laser Plumbing branches - Laser Plumbing Morrinsville.
Welcome to one of the newest Laser Plumbing branches - Laser Plumbing Morrinsville.
Tony & Miriam Wright of Laser Plumbing Matamata have formed Laser Plumbing Morrinsville from a desire to expand plumbing, gasfitting and drainage services and after recognising opportunities in the area.
On 1st April 2019 we joined forces with Bruntons Plumbing and Gas - a well respected and longstanding plumbing company of several decades. Trading since just after World War II as Soanes Plumbing, Russell Brunton joined Soane's in the 80's and subsequently bought into the business and started trading as Soanes-Brunton and then Brunton's Plumbing in 2012.
We have many loyal customers, some dating back to the 70's and earlier, that are still enjoying the friendly plumbing services from Russell and his team.
Russell Brunton now manages operations of Laser Plumbing Morrinsville and the Brunton staff remain, as does the long standing relationships, trustworthiness and expertise in providing the best heating and plumbing services to the area. However they are able to draw on the additional labour and resources of Laser Plumbing Morrinsville and Matamata to provide an even faster more efficient service.
"In joining with Laser Plumbing Morrinsville, we are able to draw on a large and strong skill set of plumbing, gasfitting and drainage tradesmen and are able to offer a broad range of professional services with minimal wait times"
"We are giving the Morrinsville township and surrounding areas another plumbing option, utilising a brand which has high standards in both workmanship and customer service and is recognisable throughout NZ. We aim to live up to our motto of being "Totally Dependable".
We can service the domestic, commercial and rural sectors. Some of our services include:
Heating Solutions - woodburners, gas fires, hydronic central heating (radiators or underfloor) powered by diesel or gas boilers or air to water heat pumps.
General Maintenance and Servicing - we can usually respond to maintenance jobs in a timely manner. No job is too big or small, from fixing leaks, kitchen and bathroom renovations, cleaning chimneys, replacing filters, servicing fireplaces, roof and spouting repairs and unblocking drains.
Drainage Jobs - we have access to an experienced drainage team that can install new sewer and stormwater lines and design and install new stormwater and septic systems. We have a drainage cameras that can locate blockages in drains for efficient diagnoses and repair of drainage problems. We are well equipped to install drainage sanitary systems in new residential housing both in town and rurally.
Gasfitting - We have certified gas fitters that can provide advice on gas options you may be looking at. This may include gas cooking or gas heating in residential homes, cafes or restaurants, or caravans, motorhomes and boats. We specialise in gas continuous hot water systems that can slash your electricity bill from an electric cylinder, free up cupboard space and provide an uninterrupted supply for larger families.
Hot Water Solutions - We can supply and install new hot water cylinders, wetback systems on woodburners, gas hot water units or solar panel hot water systems.
Backflow Prevention Installation and Testing - Councils are becoming stricter on enforcement of backflow prevention regulations to minimise the risk of pollutants or contamination getting into your water supply. We are registered IQP backflow prevention installers and testers.
Water Supply and Filtration Solutions - We can supply and install a range of water storage tanks and water pumps for urban, rural and agricultural sectors. We offer a range of water filtration solutions from simple under bench filtration units to larger UV systems and neutralising treatment systems.
Give us a call about your plumbing problem, or for an obligation free quote. For urgent jobs we have tradesman on call 24/7 (call out rates apply).
Laser Plumbing Morrinsville specialises in the following services:
Commercial
Domestic
Maintenance and Servicing
Rural
Drain Laying
Gas Fitting
Heating
Hot Water Systems
IQP Backflow Prevention
Pumps Tanks Filtration and Irrigation
Roofing and Spouting
Solar PV Systems
Waste Water Treatment

24-Hour Call Outs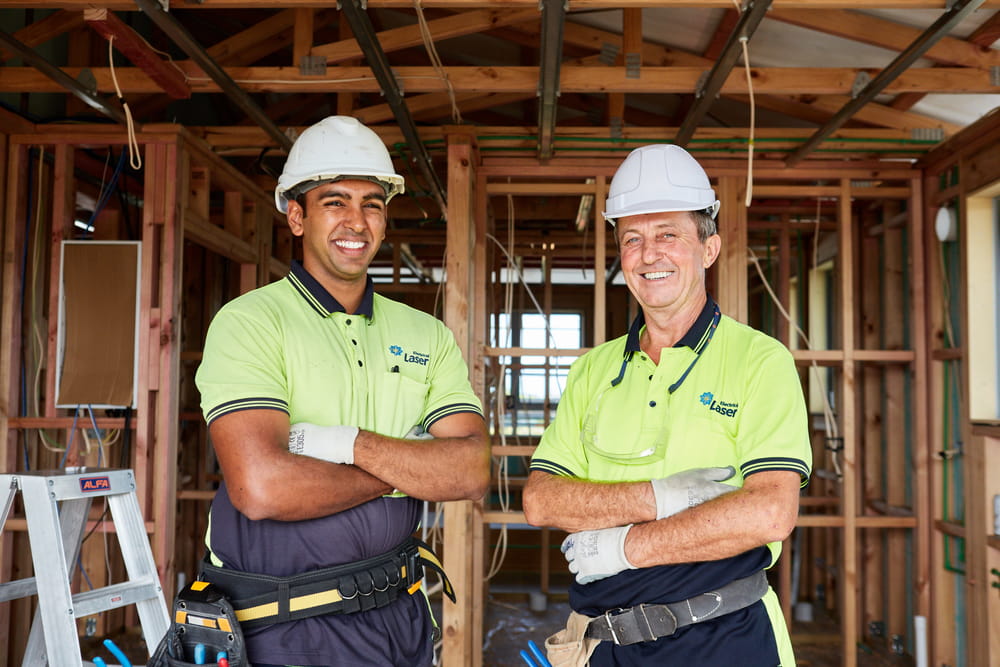 When you hire a Laser Plumber or Electrician, you'll receive our 'Totally Dependable' service!
Timely delivery
Promise of care and skill
Appropriate work for customers' needs
Well-presented, professional employees
Ensure responsibility of material supplied
Honour manufacturer's guarantees
Meet and frequently exceed our customers' expectations
Find us
Laser Plumbing Morrinsville
1 Anderson St
Morrinsville 3300
New Zealand
Enquire now
Contact us with any question, booking request or quote.