Laser Plumbing Morrinsville
Contact Laser Plumbing Morrinsville for all your Plumbing Gas Fitting and Drainlyaing needs across Morrinsville and the surrounding Waikato area.
Laser Plumbing Morrinsville specialize in new builds, maintenance and servicing both residential and commercial, gas heating and cookers, wood-burning heating and hot water solutions.
We service commercial and corporate clients as well as the domestic maintenance and servicing market. We are concentrating on growing our presence in the local Morrinsville, Te Aroha and Hauraki area through top customer service, great professional advice and top workmanship and dependability.
When you hire Laser Plumbing Morrinsville you'll receive our 'Totally Dependable' service, guaranteed. Laser Plumbing Morrinsville works with full support form Laser national management. So whether we're working for a residential builder, commercial and industrial customers or homeowners, we stive to meet and exceed our customers' expectations every time!
Our Services:
Residential
Rural
Commercial
New Build Plumbing
Laser Plumbing Morrinsvillehave an experienced team who can work with your builder right through your project, whether it is in town or rural. We understand the difficulties faced when building and aim to make the process as hassle free as possible by great communication and completing our contract within time constraints and budget.
We will work with you to design a plumbing system that not only works within the architectural parameters of your home but also is practical enough to function for normal household use. We know building a new home requires a lot of important decision making, which is why we will take the time to discuss your plumbing requirements and help you create your house into a home.
Our responsibility is to provide you with the most up to date and innovative solutions for your home. We work closely with our key suppliers to ensure we deliver the latest technologies at a competitive price. We have access to a wide range of quality products and along with our expert knowledge, you can rest assured your plumbing decor and performance expectations are met.
If you are looking at building send us your plans and we can provide a detailed obligation free plumbing and drainage quote.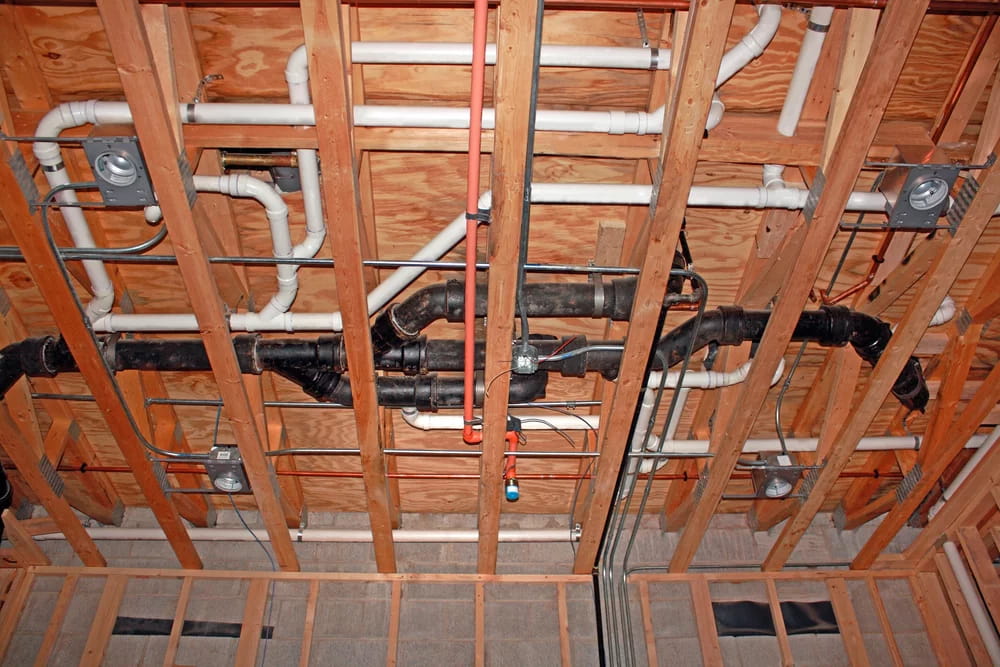 Commercial Plumbing
We understand the cost of business interruption and in the event of a breakdown we aim to get a tradesmen on site immediately to get things going again.
Laser Plumbing Morrinsville offer the highest level of responsiveness and reliability. Our highly experienced plumbers ensure that your premises are always maintained and compliant. This means your team can operate at maximum efficiency and safety.
To ensure your plumbing assets are maintained and serviced regularly we can place them on a recurring maintenance schedule to keep them in tip-top working order.
Using our unique Laser systems, we ensure that your facility management is headache free. We coordinate technicians, manage scheduled servicing and ensure all administration is handled promptly and professionally. Whether it's new installations, designing a solution, or programmed facilities maintenance, contact us for a "Totally Dependable" plumbing service.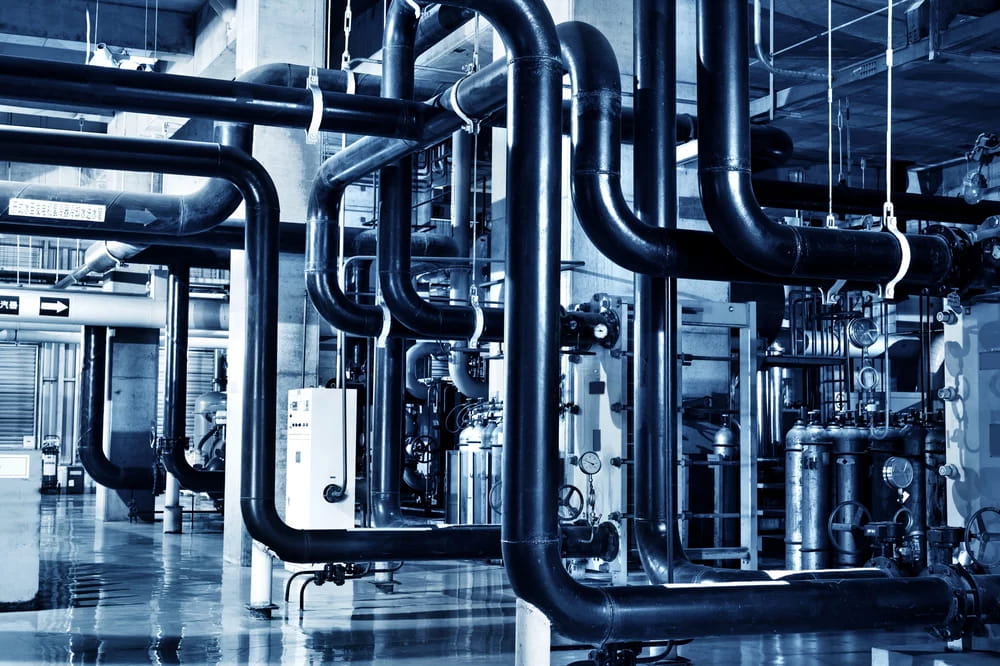 Maintenance and Servicing
Maintenance and servicing is vital to ensure your home or workplace is safe and operating efficiently. A little leak might not seem like a big deal, but they do add up over time, wasting water and costing you money.
Laser Plumbing Morrinsville can provide a Preventative Maintenance Schedule to reduce the expensive costs of repairs or replacements in the future.
A good sized team of tradesmen allows us to attend to your maintenance and servicing job in a timely manner.
Whether it is fixing leaks, unblocking drains, renovating your bathroom, repairing or replacing your roof or spouting, cleaning your chimney, servicing gas fires, changing filters - no job is too big or small. You can rely on your local Laser Plumbing Matamata to provide a "Totally Dependable" service.
With a 24/7 call out service we to get someone to an urgent job immediately.
Need a 'Totally Dependable' plumber? Contact us to discuss your requirements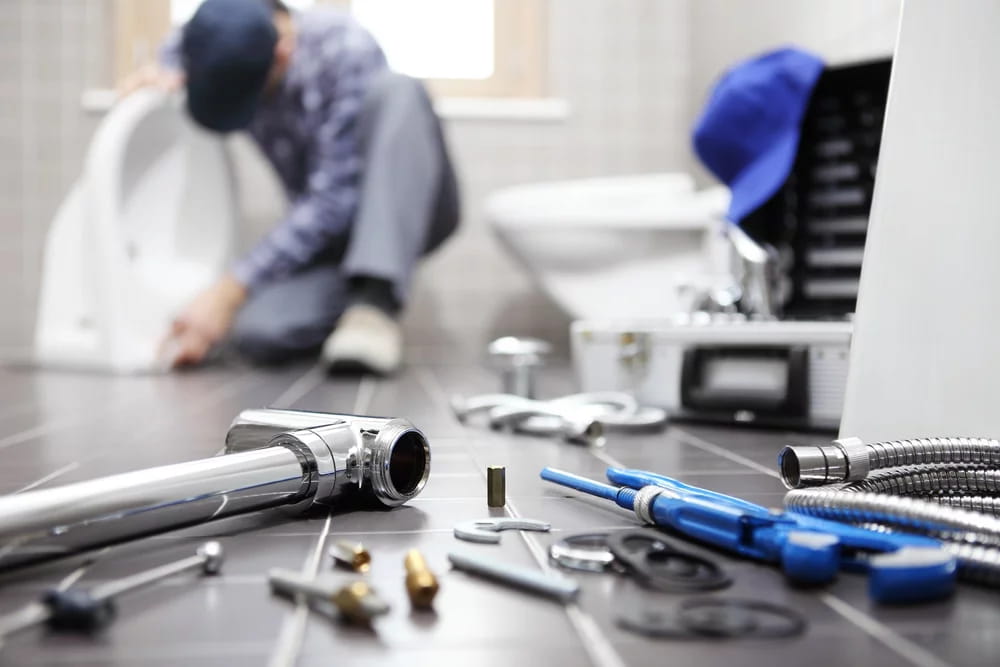 Water Supply Solutions
Laser Plumbing Morrinsville have many water supply and water storage solutions for not only urban areas but for the agriculture and rural sectors too.
Laser Plumbing Morrinsville can offer rain harvesting solutions and can supply and install a range of water storage tanks and water pumps.
We have a range of water filtration solutions, from simple under-bench filtration units to larger UV systems and neutralising treatment systems.
Rainwater Tanks
Rainwater tanks can store water run-off from your roof for use around the home or garden. Installing a rainwater tank, together with other household water saving devices, can reduce your household water use by up to 25 per cent and save around $50 a year on water bills.
If you're building a new home, installing a rainwater tank can help you achieve the minimum regulatory requirements of the 5 Star Standard. To meet the 5 Star Standard with a rainwater tank, the capacity must be a minimum or 2,000 liters with a minimum roof catchment area of 50 square meters.
Rainwater can be used flushing your toilet, watering your garden or for use in washing machines. You should test rainwater for portability (drinking quality) before you considering drinking it.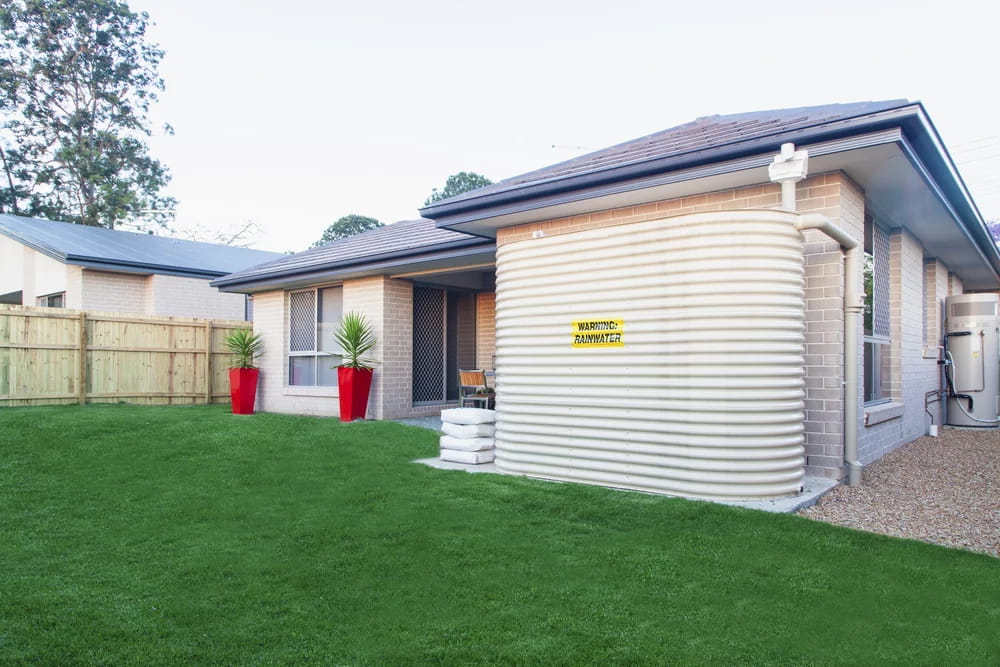 IQP Backflow Prevention
Backflow prevention devices ensure that our water supply is not contaminated by pollutants that may enter the water supply. These devices prevent the water from flowing back into the water main pipes.
Laser Plumbing Morrinsville provides backflow prevention testing, problem diagnosis, installation and repairs to existing installations. We also provide regular testing of your backflow prevention device to ensure that it is maintained to required standards and continue to operate effectively.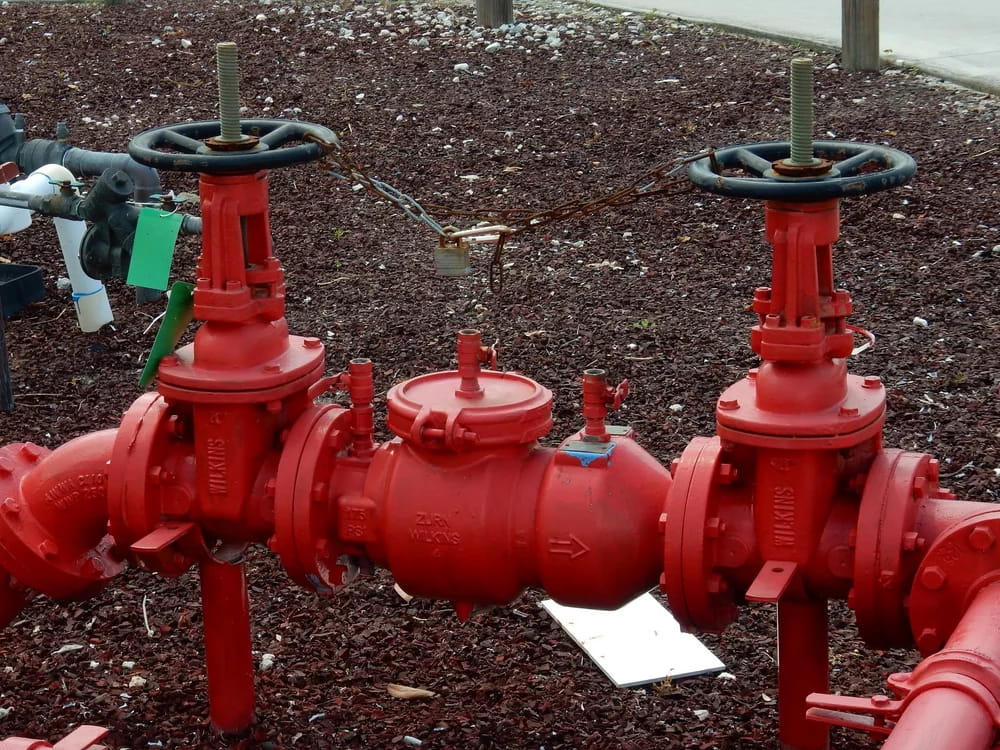 Drainlaying
We can unblock and repair existing systems, install new sewer and stormwater lines and design and install new stormwater and septic tanks.
We are well equipped and experienced with new residential builds both rural and in town, and can install sanitary systems for both residential and commercial applications.
Proper drainage for your property is essential. This involves the removal of waste water from your home or workplace, allowing stormwater to flow safely from your roof into the main council drains and appropriate property irrigation to prevent flooding. Where mains sewerage access is not available, piping to septic tanks and other wastewater systems can be provided.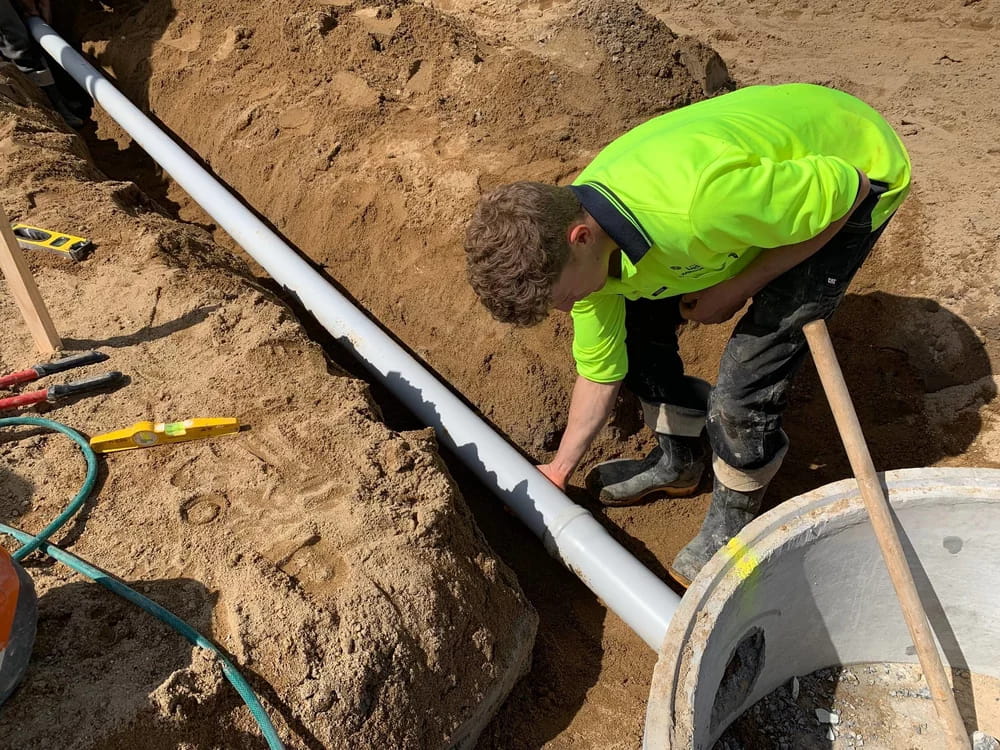 Heating
Laser Plumbing Morrinsville partner with the best suppliers and leading manufacturers to ensure that our clients are getting a proven and reliable end product. Our certified plumbers will then carry out an expert installation so you can rest easy knowing that your heating system has been installed safely.
You can rely on Laser Plumbing Morrinsvilleto make sure your heating system is running efficiently for the colder seasons.
Our heating services includes:
Woodburners
Gasfitting
Hydronic heating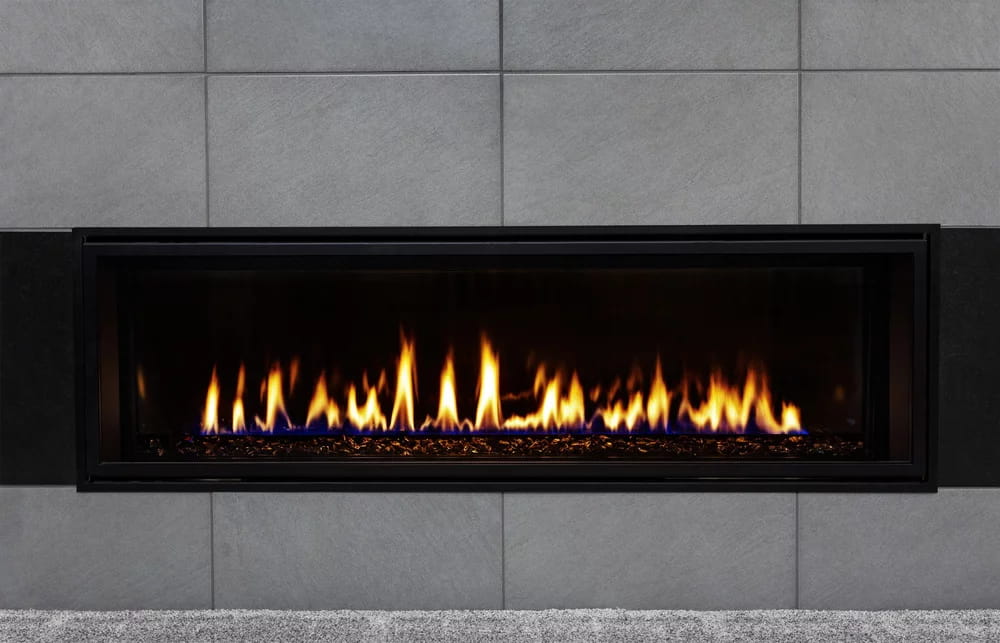 Wood Burners
Our team are experienced with installing wood burners, chimney sweeps and ongoing woodburner maintenance. Laser Plumbing Morrinsville are members of the NZ Home Heating Association. Our sister company Laser Plumbing Matamata is an approved installer of subsidized woodburners through the Warmer Kiwi Homes Programme. Many properties are eligible for up to a $3000 grant towards a new woodburner. Contact us if you would like help to see if you qualify for this grant.
Keep your home and family warm during the winter season! Laser Plumbing Morrinsville supplies and install new wood fires whether it is a free standing or inbuilt model in your new home.
There are many factors to consider when installing a wood fire in your home and ensuring you select the correct size and model for your home and heating requirements is key. The right wood fire with correct operation and good dry fuel will provide you years of warmth and trouble-free heating.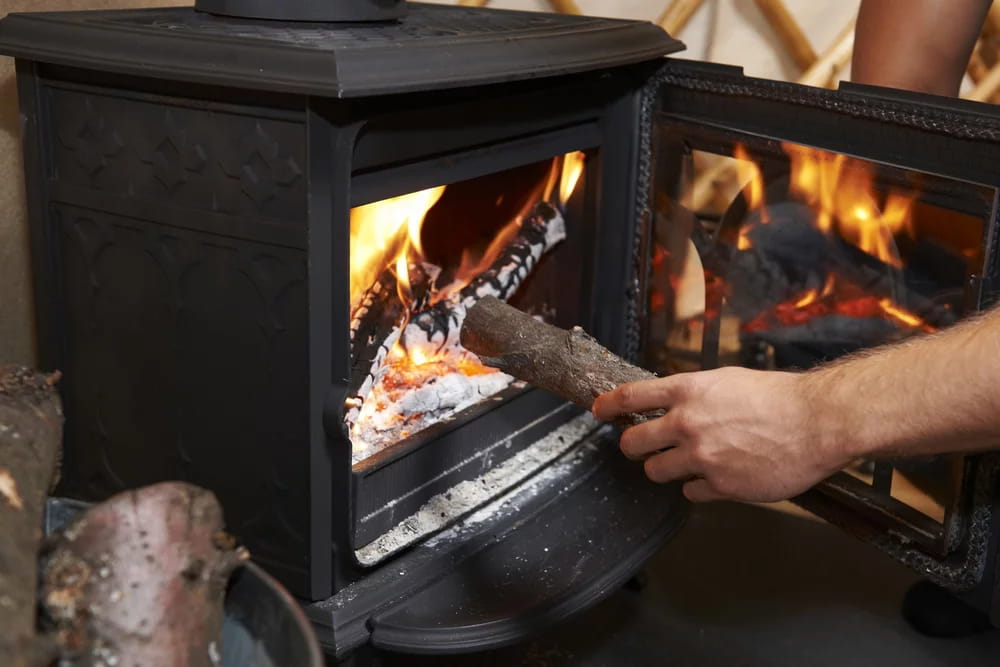 Gasfitting
Whether you need help with a gas emergency, new installation, or maintenance and testing of an existing system, we provide the solution!
Laser Plumbing Morrinsville supplies and installs gas appliances enabling us to be a one stop shop for customers. We have dedicated, certified and professional gas fitters who make sure all gas work is certified and tested for your safety and compliance.
Our experienced and knowledgeable gasfitters are here for advice on any gas options you may be looking at.
This may include gas cooking or gas heating in residential homes, cafes or restaurants. Or gas to appliances, caravans, motorhomes or boats.
Laser Plumbing Morrinsville specialise in gas hot water heating. We can design a new system for you or look at a conversion from your existing hot water system. A gas continuous flow hot water system could save up to 60% on your hot water heating bill.
Our gas fitters are qualified for installation of all gas appliances including heaters, fireplaces and flues, gas hobs, hot water cylinders, gas barbeques and continuous hot water heaters.
For fast, convenient and easily controlled heating, we can supply and install gas energy saving heating, gas inbuilt fireplaces, outdoor gas heating and gas central heating systems. These include Regency and Rinnai brands.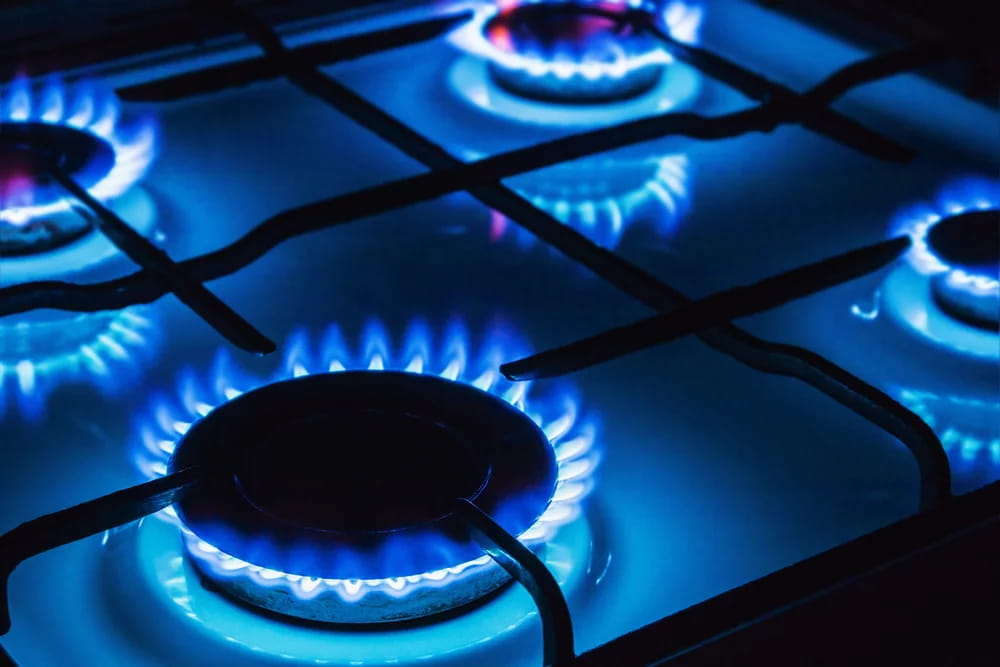 Hydronic Heating
Hydronic heating is the most cost efficient heating choice used in homes and buildings today, ensuring an even distribution of heat throughout your home. It's versatile, comfortable, and economical.
Laser Plumbing Morrinsville are experts in installing and servicing hydronic heating (also known as ducted or central heating). Ideally done in a new house or renovation, hydronic heating can be either under-floor pipes connecting to vents set into the floor, or radiators installed in particular rooms throughout a house
If you are building your dream home, renovating or extending, we have a comprehensive range of modern practical solutions for your heating. Our trained professionals can provide you with a quote for installation of hydronic or ducted heating. We are an accredited supplier and installer for Central Heating NZ.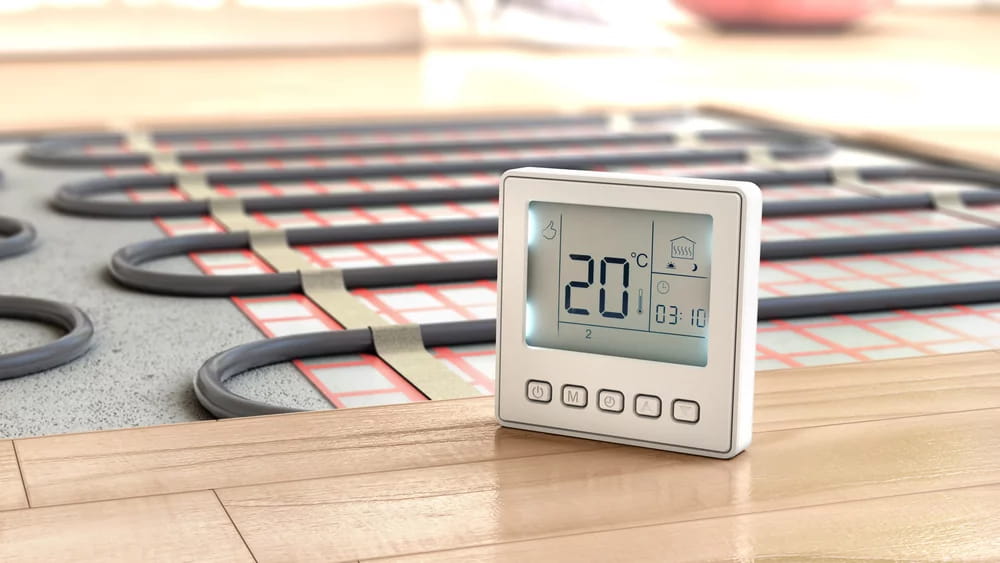 Solar Hot Water
Solar water heating uses the sun's rays for heating water which is then stored in a hot water tank, the same way as electric heating, which is then ready to use in the bathroom, kitchen, garage, laundry and anywhere else that you use hot water within your home.
Solar radiation is a renewable source of energy, it is non-polluting on the environment and it is free. Why not utilise the natural energy provided by the sun?
This is usually an initial investment that will pay for itself in electricity savings or over a few short years.
Laser Plumbing Matamata can design and install a solar hot water system for your home or office that can save you money on your power bill while being environmentally friendly.
Call us and we can provide advice and a quote on the most efficient and cost-effective system for your home or business needs.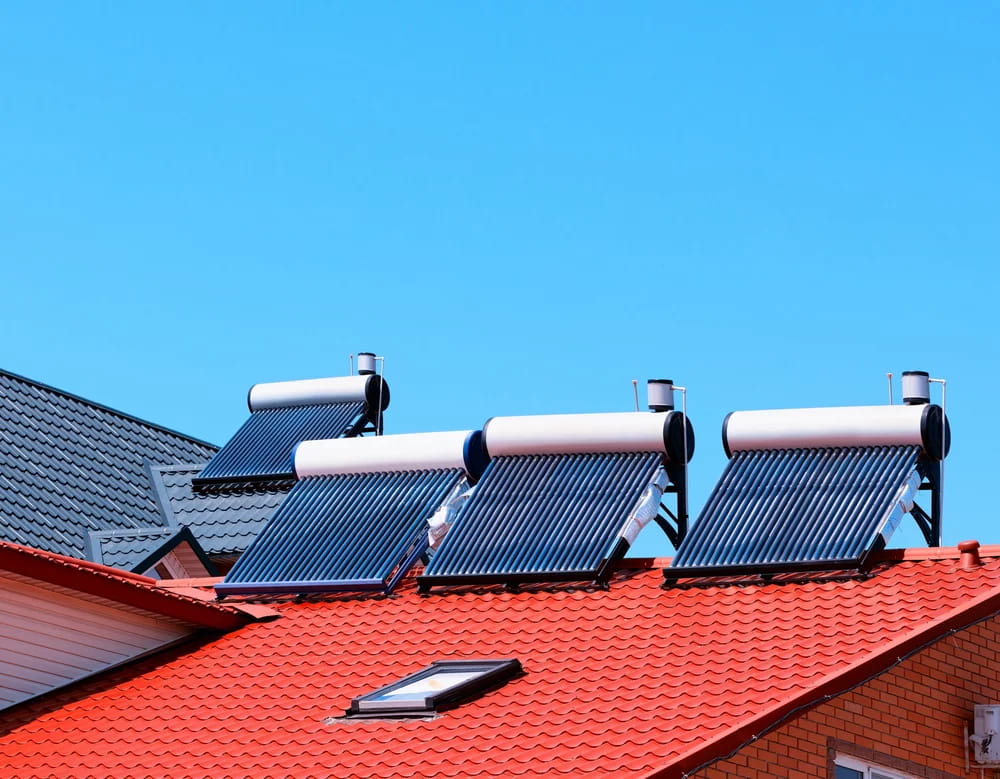 About us
Laser Plumbing Morrinsville was formed in 2018, originally as an extension of Laser Plumbing Matamata as opportunities were seen in the area. Shortly afterwards Brunton Soanes Plumbing was acquired and brought under the Laser umbrella. Many long time Morrinsville residents will remember Bruntons as a longstanding plumbing company that has served the area for many decades.
The benefits of bringing Bruntons under the Laser brand were evident. Business support and systems are second to none, and they help plumbing and electrical business run as efficiently as possible which in turn helps provide the 'totally dependable' service to our customers that we pride ourselves on. Being part of a larger plumbing group, often gives us greater negotiating power with materials, and we can often pass these savings on to our customers.Laser Plumbing is a brand with high standards expected to be met in both workmanship and customer service and it is becoming more and more recognizable through New Zealand.
Laser Plumbing Morrinsville share a building with Laser Electrical Morrinsville, and we are often a one stop shop when you need these trades on a project.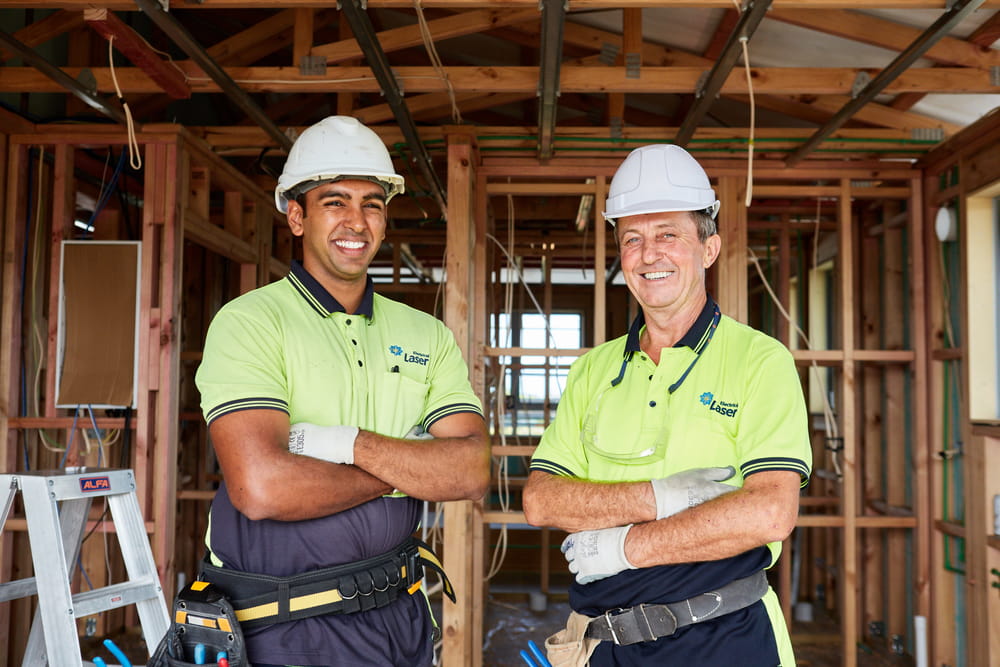 When you hire a Laser Plumber or Electrician, you'll receive our 'Totally Dependable' service!
Timely delivery
Promise of care and skill
Appropriate work for customers' needs
Well-presented, professional employees
Ensure responsibility of material supplied
Honour manufacturer's guarantees
Meet and frequently exceed our customers' expectations
Find us
Laser Plumbing Morrinsville
1 Anderson St
Morrinsville 3300
New Zealand
Enquire now
Contact us with any question, booking request or quote.