Laser Plumbing Kerikeri
Laser Plumbing Kerikeri has been successfully operating throughout the Bay of Islands area since 2000. We take pride in providing a prompt and efficient plumbing service. Local and Totally Dependable.
We began trading as Laser Plumbing Kerikeri in May 2007 in an on-going drive towards excellence within the plumbing industry.
Our excellent reputation in the Bay of Islands area can be attributed to our prompt and efficient service. With our extensive knowledge within the industry and qualified staff we pride ourselves on the quality of our workmanship and continually strive to be the best plumbing service provider throughout the Bay of Islands.
We offer wide range of plumbing services, specializing in the residential and commercial sectors of the market. Contact Laser Plumbing Kerikeri for a "Totally Dependable" service.
Residential Plumbing, Renovations & New Homes
Whether you're building a new home, renovating an old one or simply maintaining an existing one, it is difficult to know who to trust to deliver on time, on budget and to expectation - Laser Plumbing Kerikeri understands and we're here to help.
At Laser Plumbing Kerikeri, we pride ourselves on delivering you an end-to-end plumbing solution. Our goal is to assist you on your journey by providing a plumber who performs an outstanding service with care and skill, ultimately meeting your building, renovations or residential plumbing needs.
When building a new home or renovating an old one, we understand that the process requires a lot of important decision making, which is why we will work with you to ensure that the plumbing solution designed not only works with the architectural parameters of your home but is also practical for normal household use.
When it comes to providing an end-to-end solution, it is our responsibility to ensure that we offer the most up to date and innovative technology. Laser Plumbing Kerikeri continually strives to source the best products that are energy efficient, cost effective and environmentally friendly. We strive to eliminate the various hassles you may be faced with when something goes wrong in your home by utilising our vast range of systems, resources and knowledge to streamline the process, and provide an effective solution while ensuring customer service excellence.
Throughout the building process our plumbing experts will work alongside you to ensure that your needs and desires are met and that the project is completed on time and within budget. And if you only require day-to-day assistance in maintaining your home's plumbing, we're also here to help.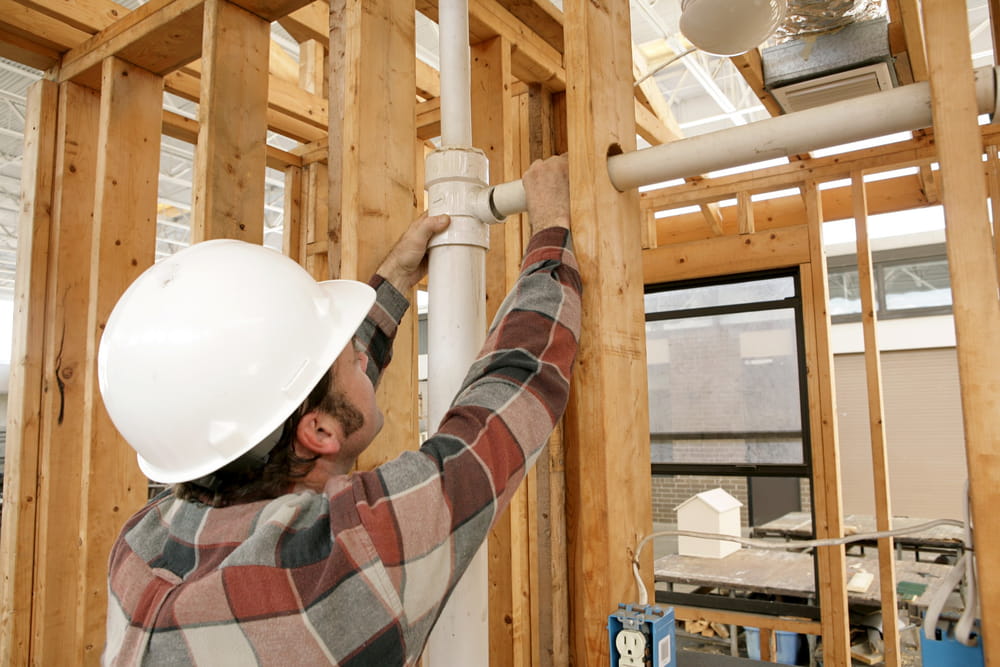 Commercial Plumbing, Renovations & New Projects
As part of the building journey, we know dealing with subcontractors can be a nightmare and therefore the goal at Laser Plumbing Kerikeri is to minimise your stress, by delivering on our promises.
We will work with you to ensure your next project (whether you're building, renovating or maintaining) runs smoothly from start to finish. Our experienced plumbing technicians will provide expert advice, show up on time, be well presented, professional and carry out your job with care and skill.
Using our unique Laser systems, we ensure that your facility management is headache free. We coordinate plumbing technicians, manage scheduled servicing and ensure all administration is handled promptly and professionally.
Our responsibility is to provide your commercial plumbing project with the most up to date and innovative solutions. That is why we work closely with our key suppliers to ensure we deliver the latest technologies at a competitive price. Our highly experienced team will ensure that your premises are always maintained and compliant so your team can operate at maximum efficiency and safety. We stay committed to a high standard of Healthy and Safety by ensuring all our plumbers are up to date and fully trained in the most recent and current practices.
Laser Plumbing Kerikeri is also proud to be industry leaders in energy efficient plumbing products and solutions. We believe a small change in your plumbing fit out not only costs less to run but also significantly reduces your carbon footprint. It's good to know that you can save money while also helping the environment. You can rely on us to give you expert plumbing advice and the best plumbing solutions.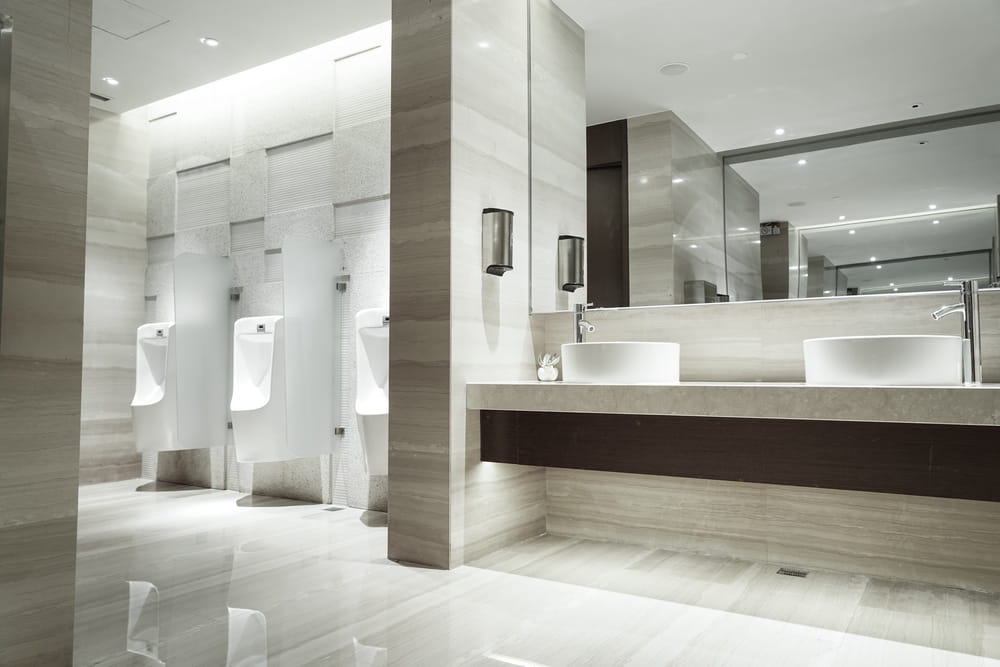 Maintenance & Servicing
Maintenance and servicing are vital to ensure your home or workplace is safe and operating efficiently. A little leak might not seem like a big deal, but they add up over time, wasting water and costing you money.
We can provide a Preventative Maintenance Schedule to reduce the costs of repairs or replacements in the future.
Sometimes unforeseen breakdowns do occur, and Laser Plumbing Kerikeri will be here when you need us most. Every plumbing job is important to us and we will respond promptly to any callout, big or small. Whether your bathroom is flooded, or you just need a toilet unblocked, you can trust us. We aim to minimise stress by providing a plumber who shows up on time, is well presented, professional and carries out your job with care and skill.
We work closely with our key suppliers to ensure you are getting the best quality products on the market at competitive prices. We are continually researching the latest innovative products available and we will always recommend the plumbing solutions for your job for you to choose from.
We take pride in providing excellent customer service, from first point of contact, through to invoicing. We want to ensure every customer has a quality experience and trusts us to complete the job thoroughly. We welcome feedback so we can continually improve our performance.
Small issues may seem minor but over time these can build up and become much larger and more expensive problems to repair in the long run.
Contact Laser Plumbing Kerikeri to provide you with the best solution for your plumbing issue or next job.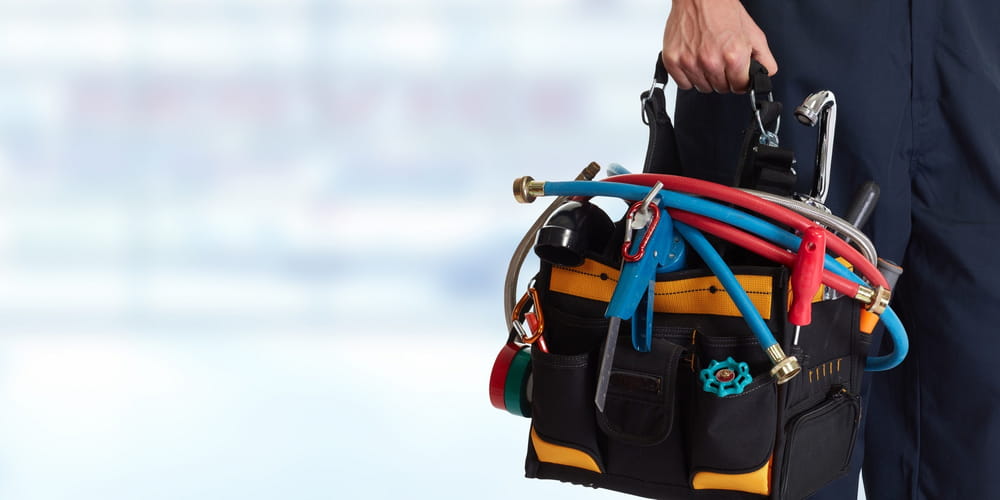 Drain Unblocking
Drain inspections and maintenance can help to avoid costly repair jobs. Regular drain checks and cleaning can be performed by a qualified plumber from Laser Plumbing Kerikeri.
What are the signs you have a blocked drain?
There are many signs that you have a blocked drain including:
Slow draining sink, basin or toilet
Strong smells indicating something is rotting down a drain
Gurgling sinks, toilets or showers
Sinks, toilets, or drains overflowing
What to do with a blocked drain?
A blocked drain can sometimes be easily sorted but if not dealt with efficiently, blocked drains have the potential to damage your property and cause damage to your health.
If you're not sure what to do about your blocked drain, don't try to fix the problem yourself. Call a specialist plumber from Laser Plumbing Kerikeri, immediately.
What causes blocked drains, and how to prevent them?
Blocked toilet – blocked toilets are often caused by flushing excess toilet paper, or items that shouldn't be flushed. Common items include kids toys and clothing. We recommend you keep the toilet paper to a minimum, and the lid down.
Blocked kitchen sink – blocked sinks are most often due to food scraps or fatty or greasy foods being put down the sink. This can even block waste disposal units. Avoid putting these items down the sink.
Blocked shower drain – blocked showers are usually caused by buildup of hair or soap scum in the drain. Try cleaning the trap before calling one of our specialist plumbers.
Blocked sewer – blocked sewers are often caused by tree roots. We can cut back tree roots for you, and water blast other blockages away. We're also qualified drain layers so we can fix cracked or broken pipes, or lay new pipes for you.
What's Next?
If you have blocked drains or drain problems that need repairs, call Laser Plumbing Kerikeri. A friendly, efficient, registered plumber will clear your blocked drain promptly.
We offer emergency plumbing for when your blocked drain needs urgent attention!
Leak Detection and Repairs
If something goes wrong with the plumbing throughout you house, whether it is your toilet, showers, roofing, gutters or downpipes, drains or appliances, you can count on a member of the Laser Plumbing Kerikeri team to repair and solve your problem. Laser Plumbers troubleshoot problems, find the cause and fix them with minimal fuss and disruption.
Plumbing systems throughout houses can be very complex and several things can go wrong - trying to solve these problems yourself can lead to things getting worse and by leaving a plumbing problem, its severity may escalate. A problem may also worsen over time due to more damage from the original problem, for example, a leaking pipe may not initially cause much damage, just a little bit of water. Over time the problem may get worse due to the pipe's age, pressure on the pipe from other sources, or whatever it was that caused the pipe to leak in the first place. If the problem is not solved the leak may become more severe and become a much more costly plumbing repair than it would've been.
A leak left overtime will cause mould and rot in the area. If the plumbing problem escalates and the leak becomes more severe you may find yourself with high water bills and water damage that was not anticipated. Laser Plumbing Kerikeri can complete repairs in a timely manner, at a time that suits you best – we're available 24 hours a day, 7 days a week. To avoid a problem from escalating and causing further problems it is best to get your plumbing repairs completed as soon as you notice them. This can save you time and money in the long run.
There are several common plumbing emergencies around the home that you may need to get an emergency plumber to attend to as soon as possible. Postponing it can cause more damage to the problem, making it harder to fix, possibly causing irreparable damage to your property. If you have a plumbing problem, but you're not sure if it is urgent, give Laser Plumbing Kerikeri a call and we will advise you on your best course of action.
Typical plumbing emergencies include:
No Hot Water
Leaking, Burst or Frozen Pipes
Clogged Toilet
Burst Tap or Pipes
Leaking Shower
Leak Detections and Pipe Repairs
If you find yourself with a leaky pipe, or even worse, a burst pipe, you are going to need a plumber with experience to come and fix or replace the pipe.
The first problem with a pipe leak is the location. If you know the location of the leak, the plumber will be able to start working on the problem immediately, and if not, rest assured - the Laser Plumbing team at Kerikeri is equipped with the latest technology, expert knowledge and experience to find the source of the leak.
Once the location of the leak has been found you will need to get access to the pipe. This may be very simple, or it may prove to be more difficult, such as under the bathtub, requiring time to gain access without creating more damage to your pipes and surrounding walls or floors.
Once the plumber has access to the leak, they will assess the severity of the leak. You may have some idea as to how bad the leak is even before the plumber gets there by looking at how much water has physically leaked out from the pipe. An assessment will then be made on the best way to proceed.
The leak may need to be repaired or replaced depending on the level of damage. To prevent further damage a replacement is a safer option. This will likely be a better and more permanent solution to the problem at hand.
It is important that you get any pipe leaks repaired or replaced before any further damage is done. Some leaks may have been there a long time and not causing too much harm. However, they may be slowly causing damage to drywall and other building materials, and prolonged leaking may cause extensive damage requiring building materials to be replaced. Another concern with leaky pipes is the water getting into any nearby wiring or lights. In this instance you should still book a plumber before they progress and cause larger problems. A hot water pipe leak can be very costly to your power bill, so detecting such a leak is of utmost importance and fixing it soonest will avoid paying those additional costs.
Blocked Toilets
Blocked toilet drains are often caused by excess toilet paper or unwanted objects being flushed down. Common items include kids toys and clothing and a blocked toilet can be a real nuisance, especially if it is the only one on the property. Upon receiving a notification of a blocked toilet, the team at Laser Plumbing Kerikeri will work to get the toilet blockage cleared as quickly as possible.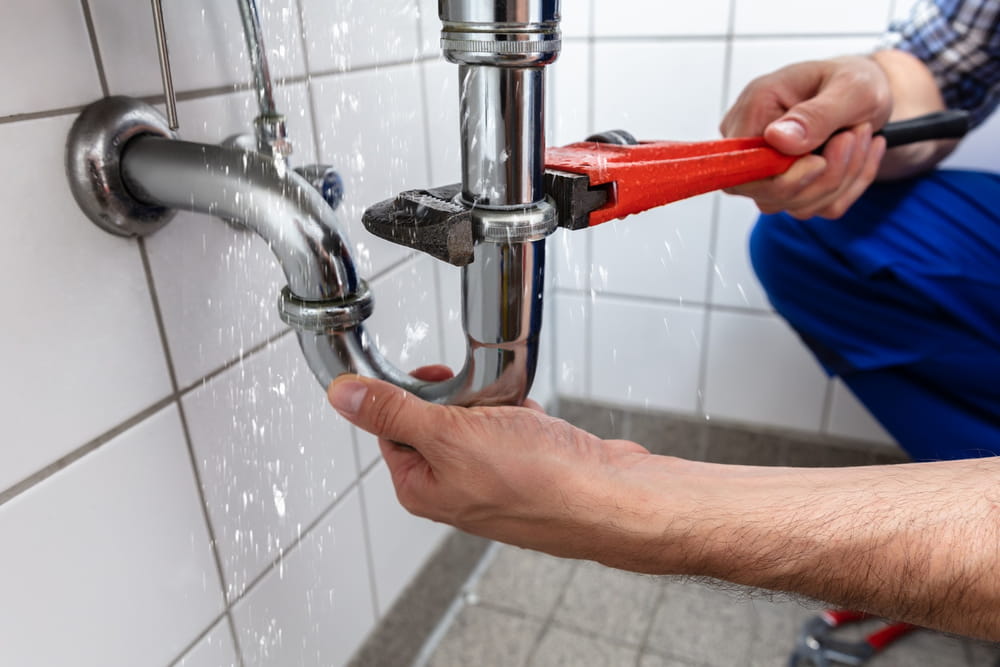 Drainage and Drainlaying
Drainage is the removal of surplus water or liquid waste. There are two types of drainage systems, separate and combined.
A separate system collects waste water and storm water separately and disposes them through different channels. A combined system collects both types of waste, storm water and liquid waste, and disposes of them through the same piping network.
When building a new home, you need drainlayers to lay new drainpipes to remove both storm water and sewerage. Laser Plumbing Kerikeri can assist with all your drain laying needs, from the initial planning and design through to the physical excavation and laying of pipes.
Drain Laying
If you're laying, altering, extending, or repairing drains it's a legal requirement that you use a certified or licensed drain layer.
Why Is Good Drainage So Important?
A well installed drainage system provides for the effective and correct disposal of storm water, and foul or sewerage water. This is particularly important because it plays a significant role in protecting your health, the health of your community and maintaining a pollution free environment.
What's Next?
So, if you're building a new home, renovating, or repairing cracked or broken drainage pipes, you need a qualified drain layer. Your local drain layer at Laser Plumbing Kerikeri is a friendly, efficient, qualified and registered plumber who will complete your job to a high standard.
And, when you choose us, you benefit from:
Totally dependable local service
A service delivered by qualified and registered plumbers
Expert help at your fingertips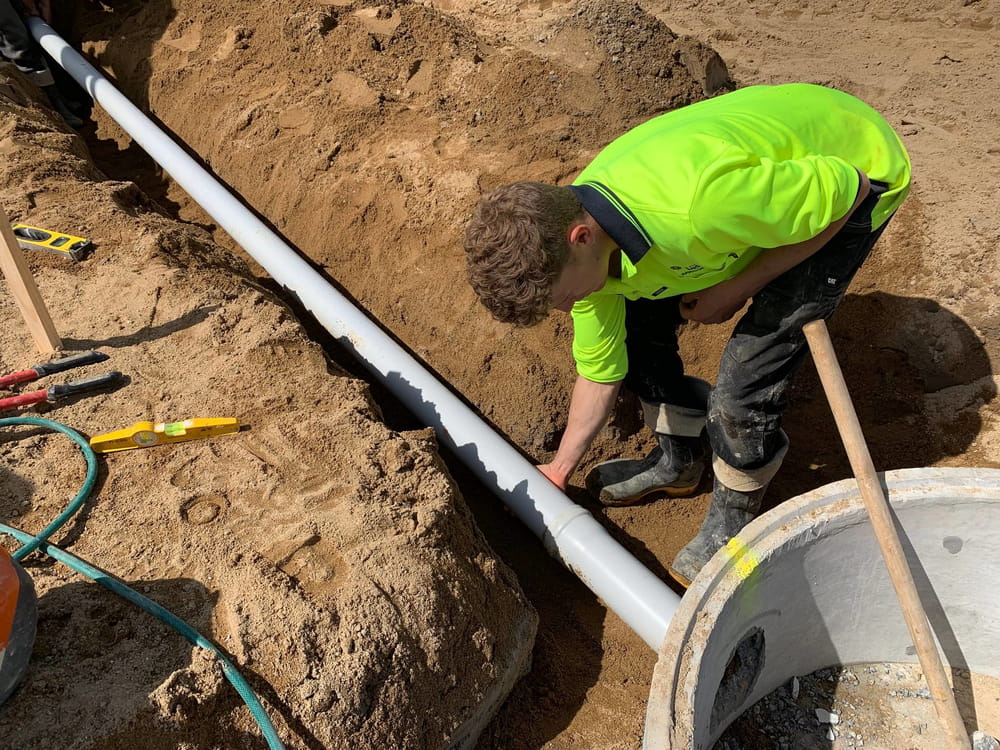 24/7 Callout
Do you have urgent problems with blocked toilets and drains, hot water systems, leaking taps and toilets or burst pipes? We can help you with this and much more!
Laser Plumbing Kerikeri can take care of a wide range of plumbing repair needs for our commercial and residential clients throughout the Bay of Islands.
Laser Plumbing Kerikeri has a team of 24-hour plumbers that can assist you in cases of emergency plumbing breakdowns. We offer after hours and same day emergency breakdown services. Laser Plumbing Kerikeri is available and ready to respond to your urgent plumbing requirements 24 hours a day, 7 days a week.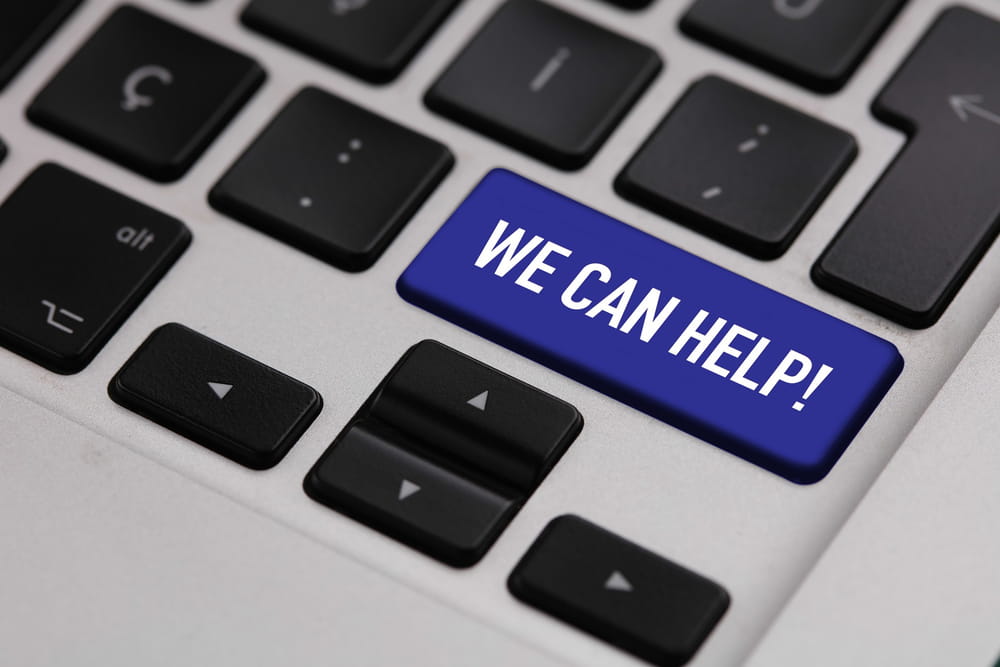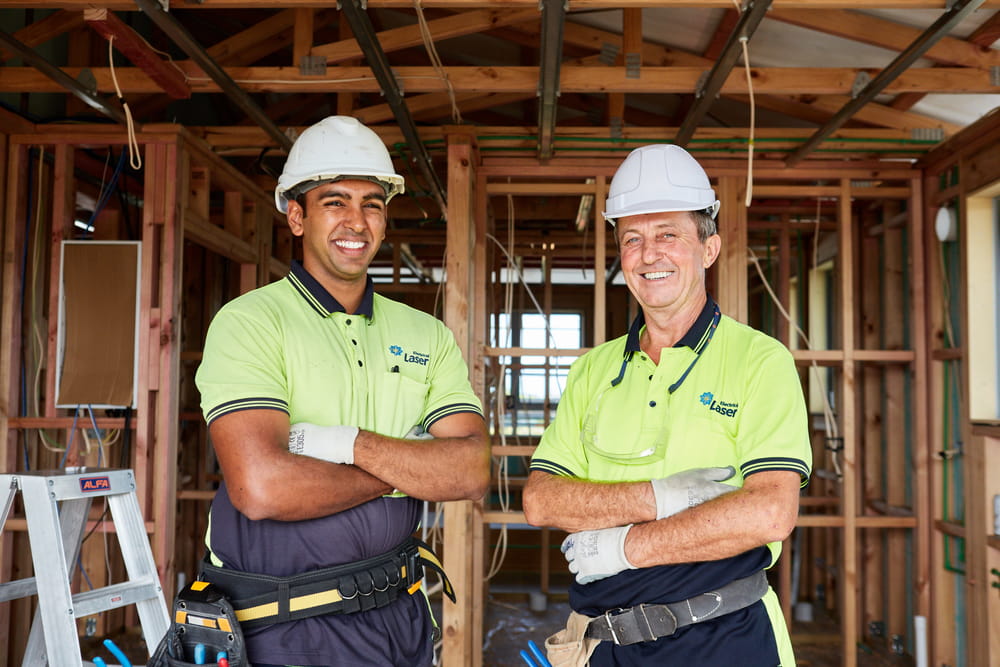 When you hire a Laser Plumber or Electrician, you'll receive our 'Totally Dependable' service!
Timely delivery
Promise of care and skill
Appropriate work for customers' needs
Well-presented, professional employees
Ensure responsibility of material supplied
Honour manufacturer's guarantees
Meet and frequently exceed our customers' expectations
From office to completed job - all very professional. Keep doing what you are doing! Brilliant service always!!
Your service was prompt and charges were reasonable
Laser Plumbing Kerikeri are locals, with a wide range of skills
It's easy to deal with Laser Plumbing Kerikeri because of their professional staff. You're doing a great job!
You do what you say you're going to do WHEN you say you're going to do it.
Find us
Laser Plumbing Kerikeri
562 Kerikeri Road
Kerikeri 230
New Zealand
Enquire now
Contact us with any question, booking request or quote.