Laser Plumbing Grey Lynn
Osborne Plumbing & Gas Ltd T/A Laser Plumbing Grey Lynn has been servicing residential, industrial and commercial customers for over 100 years throughout the Greater Auckland area. Offering a complete service from reactive maintenance to alterations, additions, renovations and new build projects – we do it all.
Our Services
Commercial
Residential
Industrial
National property management
We take the hassle out of property maintenance. When we look after your property you will know that it will be kept in good working order, and that problems and issues will be resolved quickly.
We focus on long term relationships. That's why we offer exceptional levels of service. In addition our prices are competitive. As a result, we are the chosen preferred suppliers for many Property Managers. When we become your preferred supplier we apply preferential bookings status and when the work load is at a consistent level we will discuss placing your business onto property management rates. We want to get to know you, your staff and business and we reward loyalty!
You can rest easy knowing your preferred plumbing supplier has robust health and safety systems in place. The team are licensed and fully trained and turn up to site on time. We communicate with your tenants or clients on your behalf and our team have been police checked, carry company ID cards and are dressed presentably in company uniforms with clean tidy vehicles. We carry stock of standard maintenance plumbing items and every van carries a good quality property management tapware range that your landlords will love. This ensures our team can easily work within allocated budgets for all work orders.
We use an intelligent cloud based operating system whereby all our plumbers carry smart phones or tablets and strive to provide our customers with photographs of jobs when required. Through our automated work order lodgement system your work orders can be placed into automatically into our operating system, this allows for seamless booking and efficiency. Our operating system not only speeds up invoicing but allocates each plumber their daily work, schedules which are easily updated during the day via our friendly Admin team. All vehicles are installed with GPS units.
What we do:
Comprehensive plumbing property maintenance services
Installations, servicing, maintenance, and repairs
Property inspections to identify issues before they arise
Managing sub-contractors in other trades, when necessary, to offer you a complete service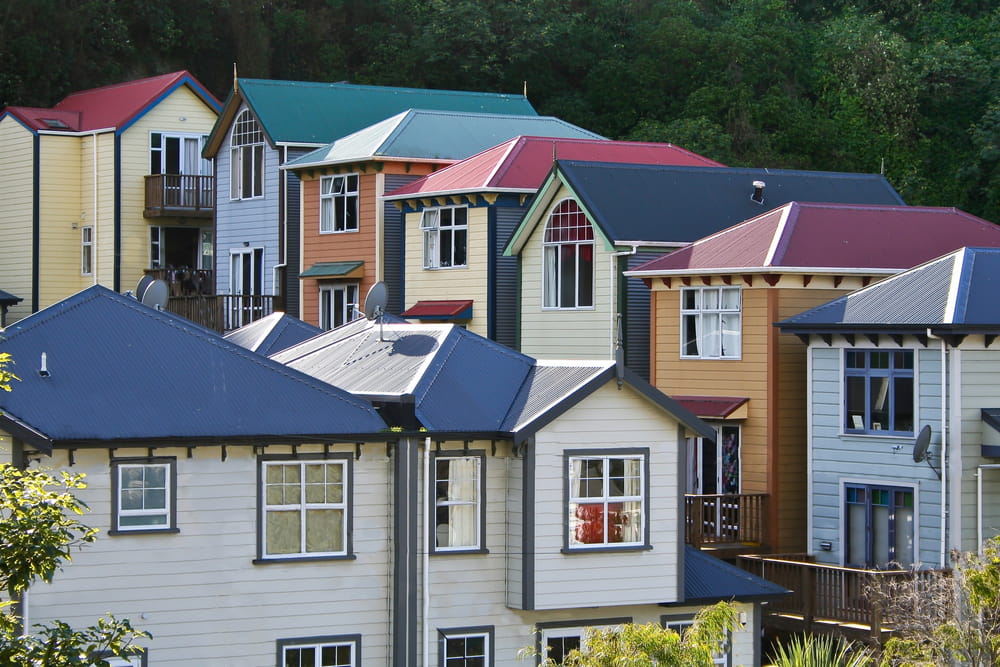 Emergency 24/7
Our emergency plumbing services are available across Auckland. Whether your emergency is in the middle of the night, at the weekend, or any other time of the week, Laser Plumbing Grey Lynn will help.
If your problem is a burst pipe we will probably advise you to turn off your main stop cock when you call. If you know where that is it is a good step to take to prevent further damage to your home. In this situation you should also switch off your electric hot water cylinder, but the plumber you speak to on the phone will be able to give you more specific advice. All our plumbers are trained and experienced. They will arrive at your home with a full selection of tools plus a large supply of spare parts. Many repairs can be completed on the spot. We will arrive promptly, and will give you a professional service. We also keep our prices competitive so you can get your emergency plumbing situation sorted without spending a fortune.
Our emergency services
Burst pipes and leaks
Blocked drains
Blocked or faulty toilets
Gas leaks
Problems with hot water cylinders
And more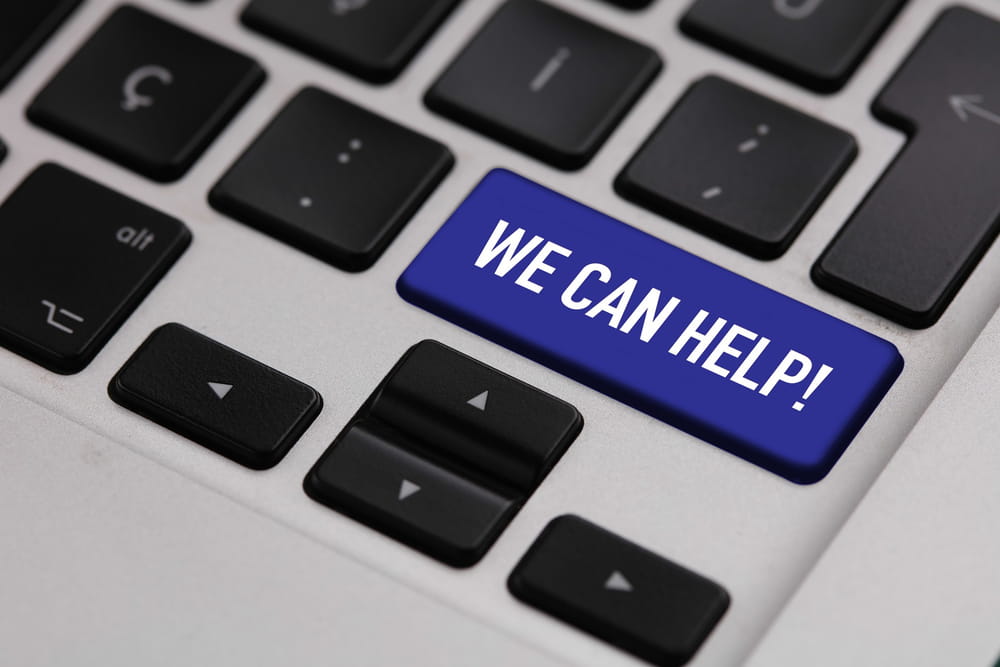 General plumbing
Every plumber that we send to your home will be skilled and experienced, and will come equipped with everything that is needed to complete the job. We handle small jobs like leaking taps right up to large kitchen and bathroom installations. You should call us because of our high quality workmanship, fast response times, excellent customer service, and low prices. To get a quote – or some help or advice – you should give us a call today.
Services we offer across residential and commercial premises:
Plumbing installations, repairs, and maintenance

Gasfitter services – installations, repairs and maintenance
Broken and leaking pipes repaired
Emergency repairs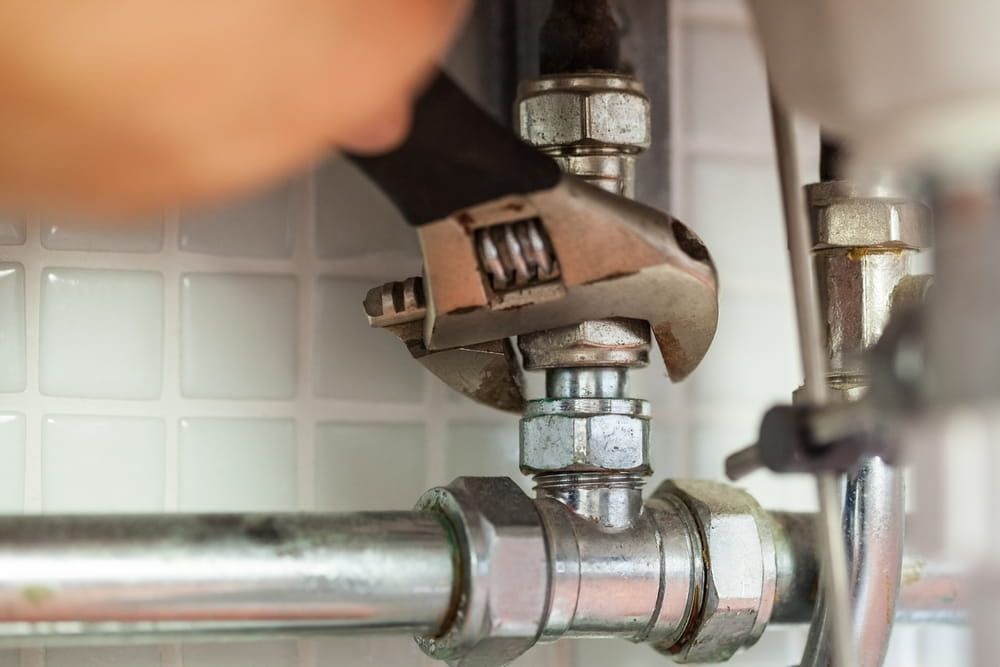 Gasfitting
We are proud of the reputation that we have built up over the years for our gas fitting needs. As well as being experienced, qualified, and certified, all our gas fitters also deliver excellent standards of customer service. You will be treated professionally and we will respect your home and family life. You can expect the job to be completed safely, on time, and to a high standard. Plus we keep our prices low.
Services we offer across residential and commercial premises:
Gas appliances

Hot water heating and boilers
Gas hobs and ovens
Gas heating
Spa pool heating
Central heating and floor heating
Gas fires
Barbecues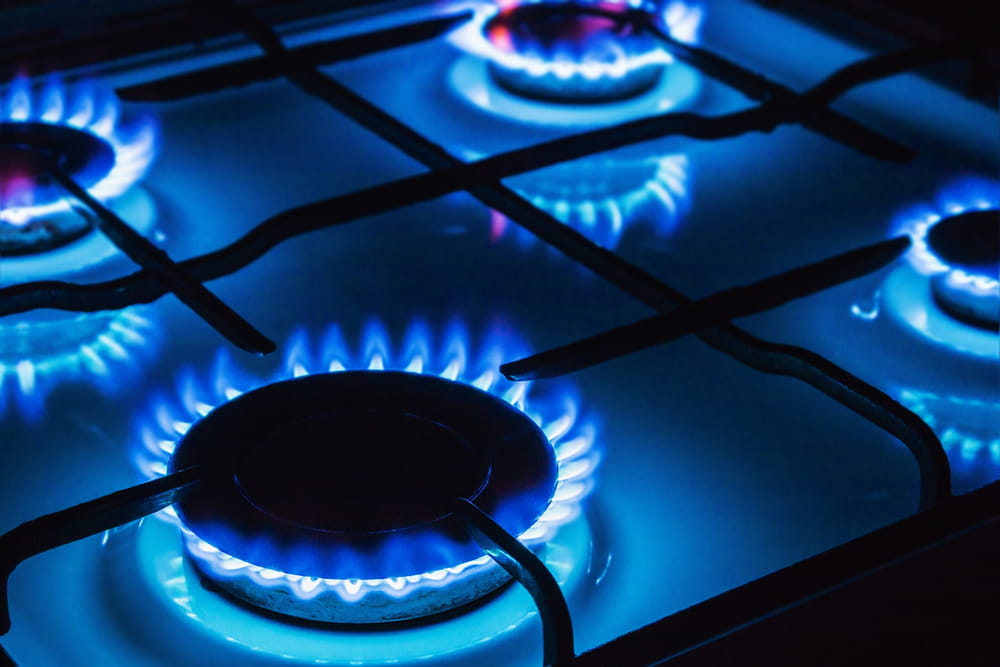 Drainage Solutions
We offer solutions across drain unblocking or drainlaying
Drain Unblocking
We understand that when you have a blocked drain, it is an unpleasant situation, and without proper attention it can cause further damage to your property. We respond quickly to clear the blockage professionally, getting you back to normal as soon as possible.
We use the latest equipment and techniques which includes drain jetting which enables us to clear blockages anywhere in the system. It doesn't matter if the blockage is in a location that is not accessible, and we won't dig up your garden. If your drain is blocked, we'll clear it with as little disruption or upheaval as possible.
Drainlaying
Our drainage services also include professional drainlaying carried out by an experienced and skilled team. We will ensure your drains are installed properly so that they stand the test of time. Our services include replacing existing drains to deal with problems, or bringing them up to modern standards. We can also carry out completely new installations.
We can help whether you have a large drain laying project, or one that is smaller. We work on both commercial and residential properties, and we offer services like septic tank, cesspit, and soak-hole installations. We are also skilled and experienced in the installation of sewers and storm water drains.
Leak detection
When water leaks it costs you money. When this happens in a visible location, it can be fixed quickly. However, if the leak is not visible, underground, or if the water bills have increased suddenly, or there is wet patch on your lawn, you do need a different approach. When these things happen identifying your leak and repairing it quickly is essential. Our technicians are highly skilled at using acoustic technology to accurately pinpoint your leak. We don't just identify the leak though – once we find it, we'll repair it too.
Leak Detection And Repair Services
Identify leaks underground, under floors, and behind walls without digging up or damaging your property
We identify leaks using state-of-the-art acoustic equipment
This equipment allows us to trace your pipes and pinpoint the leak
We then carryout speedy and effective repairs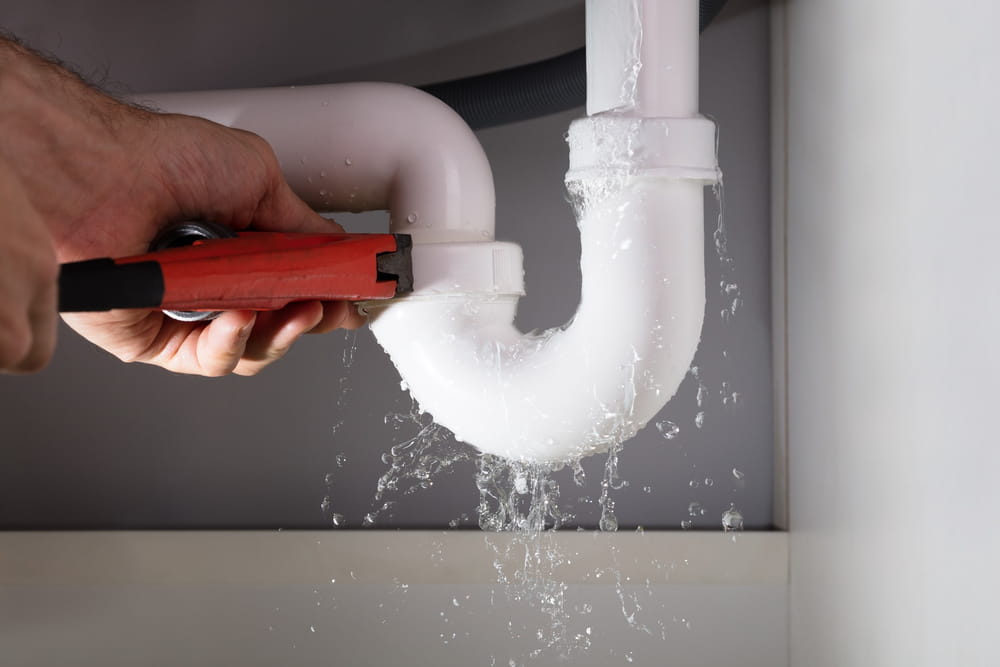 Hot water systems
Your hot water system needs to be able to provide plenty of hot water for your entire house or business, which does not mean compromising on efficiency. There is a range of options available to suit every household's needs, talk to use today about which options is right for you. Whether you are replacing an existing water heating system, building a new home, or just doing some research the EECA Hot Water System tool is very handy and quite useful when comparing your heating options.
Laser Plumbing Grey Lynn offers services across Mains pressure upgrades, Low Pressure System Maintenance And Installation, Gas Water Heating, LPG, Wetback Cylinders, Heat Pumps
Mains Pressure Upgrades:
Do you have a low pressure hot water system? Are you sick of the weak flow of water you get from your shower and other taps around the house? You don't have to put up with it any longer as we can install a state-of-the-art and affordable mains pressure system in your home. our fully qualified plumbers have extensive experience installing mains pressure hot water systems,
Our Services:
Removal of your existing low pressure hot water system
Installation of mains pressure hot water system
Upgrading all valves, including cold water expansion valves and tempering valves
System fully tested and optimised
Mains Pressure Maintenance And Repair
Do you already have a mains pressure hot water system, but it is not working properly? We can service and repair your existing system, and work on all brands. We can also install a tempering valve on your existing system if it doesn't currently have one. This is a requirement under the current Building Code, so will bring your system up to the necessary standard. please contact us for all your mains pressure needs,
Pressure System Maintenance And Installation
We can keep your low pressure hot water system running as efficiently as possible. Whether you have a valve vented system, and open vented system, or a gravity fed system, we can fix anything that is going wrong and ensure it stays in top working condition. This will eliminate water wastage and ensure you have the highest levels of water pressure possible. Our plumbers are experienced and professional, and we operate throughout the Auckland area. We will respond quickly to your request, and carry the right equipment as well as a range of spares in our vans.
Our Services:
Replace your low pressure hot water cylinder
Low pressure hot water cylinder maintenance and repair
Valve maintenance and repair
Roof overflow leaks and more
Mains Pressure Maintenance And Repair
Of the three low pressure hot water systems that are currently in use, the valve vented system is the one that delivers the strongest hot water pressure to your shower and other taps in your home. If you currently have a gravity fed or open vented system you should call us to discuss your options for upgrading. It is probably more cost effective than you think.
Gas Water Heating
Gas water heating is the best way to heat your water for several reasons. You will always have hot water, plus it starts coming out of the taps fast. It is also cheaper than electricity, which is incredibly important given that heating water accounts for such a large part of our energy bills.
We are your gas water heating specialists. We have been installing gas water heating in Auckland homes for decades, helping our customers realise the benefits of gas. All our gas fitters are registered and experienced, plus we offer the best possible levels of customer service. Both continuous flow units and hot water cylinders are available.
Continuous Flow Units
With a continuous flow unit you only heat the water that you use. This makes them one of the most economical options available as you are not wasting money heating up water that is kept in storage, but then never actually used. We supply a range of different units from leading manufacturers.
Hot Water Cylinders
Hot water cylinders also come in a range of different makes and model, including those that are highly economical. They remain a popular option for many households, not least because many of the models that are available do not need electricity to run. This means that even when the power is out, you will still have hot water.
Which Is Best For You?
Give us a call today so that we can find out about your needs. We can talk you through your options to help you decide on which method of gas water heating is best for you.
Service and repair
We also offer gas water heating servicing to keep your system in good working order, plus we carry out repairs if you have a problem. We service and repair all types of system including:
Mains pressure
Low pressure
Gas water heating
Solar cylinders
Wetback cylinders
Heat pumps
LPG
LPG Maintenance And Installations
At Laser Plumbing Grey Lynn we can help you convert your hot water, heating or appliances to LPG gas. We also install LPG gas in your home for specific requirements (such as for barbequing, or to give you a gas hob), and we repair and maintain existing installations to ensure they are running properly, and to fix any existing problems. LPG gas is an extremely convenient and cost effective form of energy. It is always there when you need it, and solutions can be specifically tailored for your needs. It is essential that your system is installed or maintained by trained professionals though – that's why you need us.
Our Services:
Help with buying LPG gas appliances
Installation of a gas regulator, gas bottle connectors, and required piping
Installation of LPG gas hot water system
Repair and maintenance of all home LPG systems and appliances
Professional services
If you have a problem with your current system we will react quickly to get you back to normal as soon as possible. All our plumbers are experienced and carry a wide range of spares. Call us today for all your repair or maintenance needs.
Call us too if you want a new LPG gas installation. We can give you advice, and send you a free quote. Call now
Low Wetback Cylinders
Do you have a wetback hot water system installed, or are you getting one installed? We can help. This is a highly specialised form of hot water heating with complications that more traditional systems don't present, but our plumbers all have extensive experience and are fully trained. We work with all brands of wetback cylinders, and can install, replace, repair, or service as required. Our service is cost effective, and the quality of our workmanship is exceptional.
Our Services:
Installation, repair and maintenance of wetback cylinders
Low pressure and mains pressure options
Installation, repair or maintenance of tempering valves
Pairing with other systems, like solar cylinders
Fully compliant solutions
We will ensure your wetback cylinder solution meets all the required efficiency standards and regulations. This means you will get a solution that is energy efficient and cost efficient, utilising an appliance that is already in your home and operating, particularly during the winter months. If you need more information or advice with a wetback system, please contact us today. We can also arrange a free, no obligation quote.
If you need a wetback cylinder for your home, call today
Heat Pumps
Heat pump water heaters use energy from the outdoor air or ground to heat water, which is stored in an insulated hot water tank. The actual efficiency that you get from a heat pump water heater depends on the make of the system, the quality of the installation, the average temperatures where you live and the location of the compressor unit.
There are two different types of heat pump water heaters:
Split systems
All-in-one units
Split systems have the compressor unit outside and the hot water tank generally inside although the tank can also be located outside the house separate from the compressor. In some cases you can use your existing hot water tank.
All-in-one units have the compressor and tank together and the whole system usually sits outside.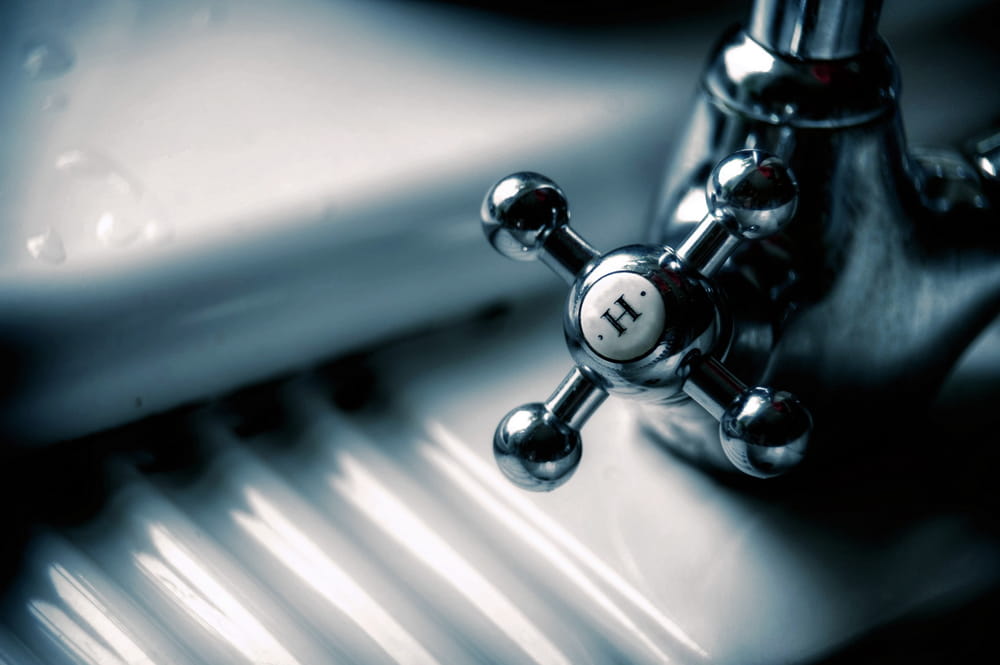 Backflow prevention
We have been installing, maintaining and servicing backflow preventors for the Auckland Region since 2005. Originally set up as a backflow specialist business. We work with independent customers for annual backflow tests required for your buildings warrant of fitness (WOF) and issue 12A's for work completed. We are experts in low, medium and high hazard backflow preventors you can be sure that we have seen them all and know what type of backflow is required for your business and the industry you operate in.
Our trained team can supply, test, install, certify and we are able to source parts and all type of backflow preventers.
Our Services:
Annual Backflow Testing

Repairs & Maintenance
Installation, Supply & Parts
Site Surveys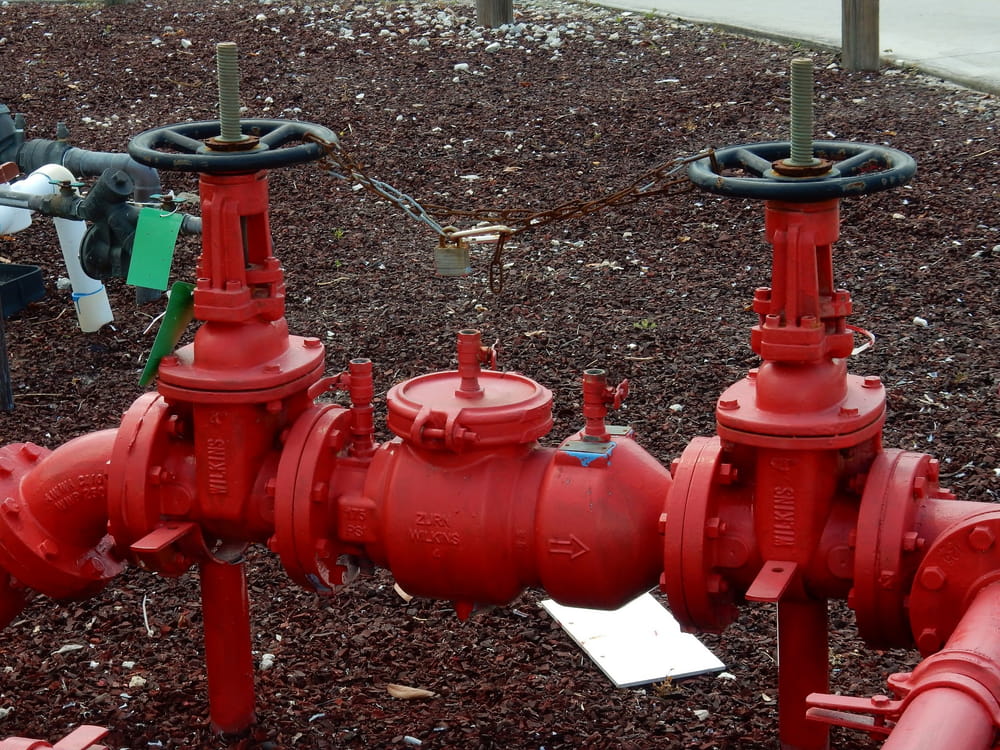 Roofing, spouting and gutters
At Laser Plumbing Grey Lynn we will ensure that water ends up in the right place – it falls on your roof, runs into your gutters, down the spouting, and into the drain. All blockages, leaks, and other problems that prevent this from happening will be repaired.
You can call use if you need repairs to your roofing, spouting, or gutters, including in emergencies. We will respond to each request as soon as we can, delivering a fast and effective service. In addition you can also call us to help prevent problems from occurring in the first place. With regular maintenance your roof, gutters, and spouts will last longer and will cause fewer problems.
Our services:
Leaking roofs

Leaking gutters
Blocked gutters or spouts
Damaged spouting or gutters
Emergency repairs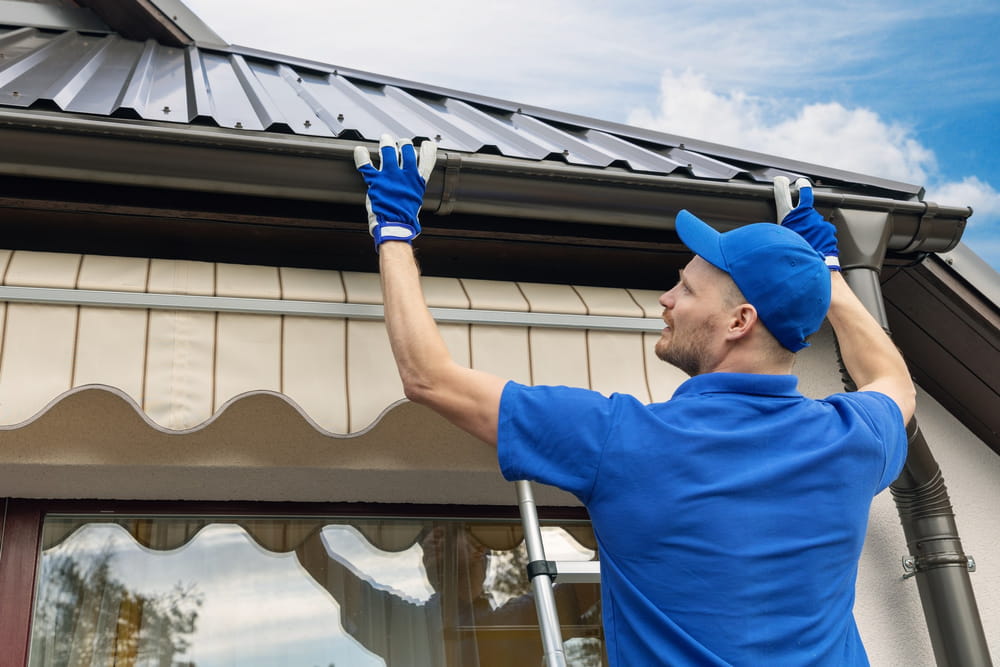 National service and maintenance
A small amount of plumbing maintenance goes a long way. Our skilled and experienced plumbers and gas fitters can work on all your drains, pipes, appliances, fixtures, and fittings to ensure they are in top working condition. At Laser Plumbing Grey Lynn, we are involved in many projects for maintenance around Auckland and throughout New Zealand.
Benefits Of Regular Plumbing Maintenance And Servicing
Extend the life of your drains, pipes, hoses, water tanks, heating systems, appliances, taps, and other fittings

Save money by ensuring your heating system and hot water heater are operating efficiently
Save money on your water bills by identifying and stopping leaks
Experience fewer faults or breakdowns
Our Services
Asset Registers for Plumbing System
Preventative Maintenance Contracts
Service and Maintenance
Plumbing, Roofing, Drainage, Gasfitting
Electrical service provision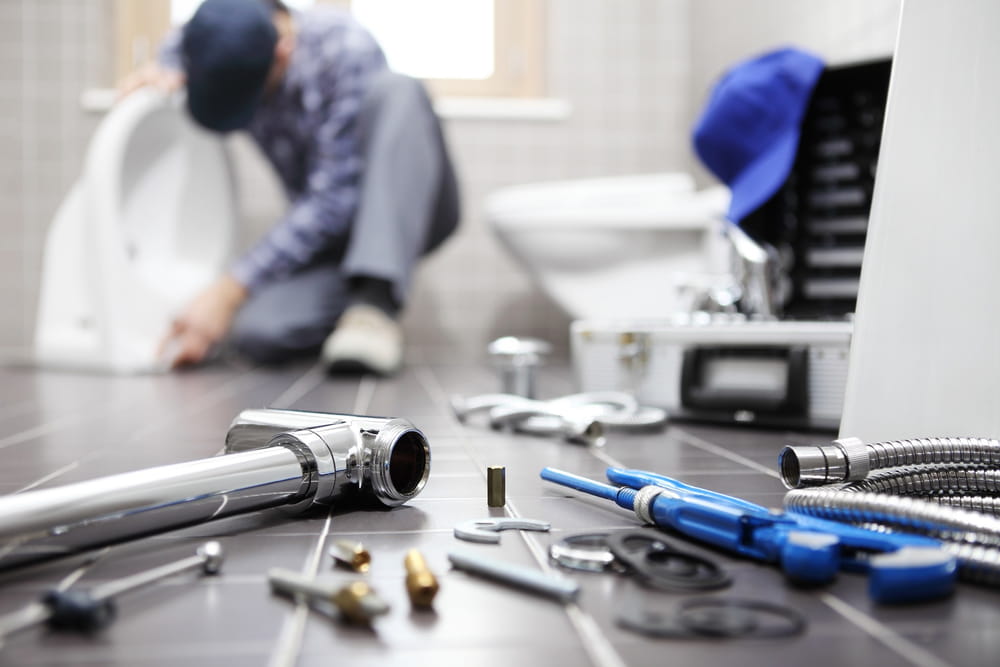 About Us
Osborne Plumbing & Gas Ltd has been servicing residential, industrial, and commercial customers in Greater Auckland for over 100 years. We are proud of the amalgamation of Auckland's leading backflow prevention company, Backflow Services Ltd and Griffiths Plumbing & Gas Ltd who have been operating for over 50 years.

We offer a complete service from reactive maintenance and repairs to alterations, additions, renovations, and new build.

Auckland service areas:
Central Auckland: Grey Lynn, Ponsonby, Herne Bay, Western Spring, St Lukes, Auckland CBD, Westmere, Pt Chevalier, Ponsonby, Parnell, Newton, Grafton, Eden Terrace, Newmarket, Mt Eden, Balmoral, Royal Oak, Onehunga, Epsom, Greenlane, Ellerslie, Mt Wellington, Ellerslie, Mt Albert

East Auckland: Remuera, Mission Bay, St Heliers, Orakei, Kohimarama, St Johns, Glen Innes, Pt England, Pakuranga, Panmure, Glendowie, Meadowbank, Stonefields, Orakei,

West Auckland: New Lynn, Avondale, Henderson, Titirangi, Swanson, Waterview, Te Atatu, Massey, Hobsonville, Glen Eden, Glendene, Kumeu, Ranui, Sunnyvale, Lincoln, Westgate

North Shore: Albany, Beach Haven, Birkdale, Birkenhead, Browns Bay, Glenfield, Long Bay, Mairangi Bay, Northcote, Pinehill, Rosedale, Takapuna, Torbay, Wairau Valley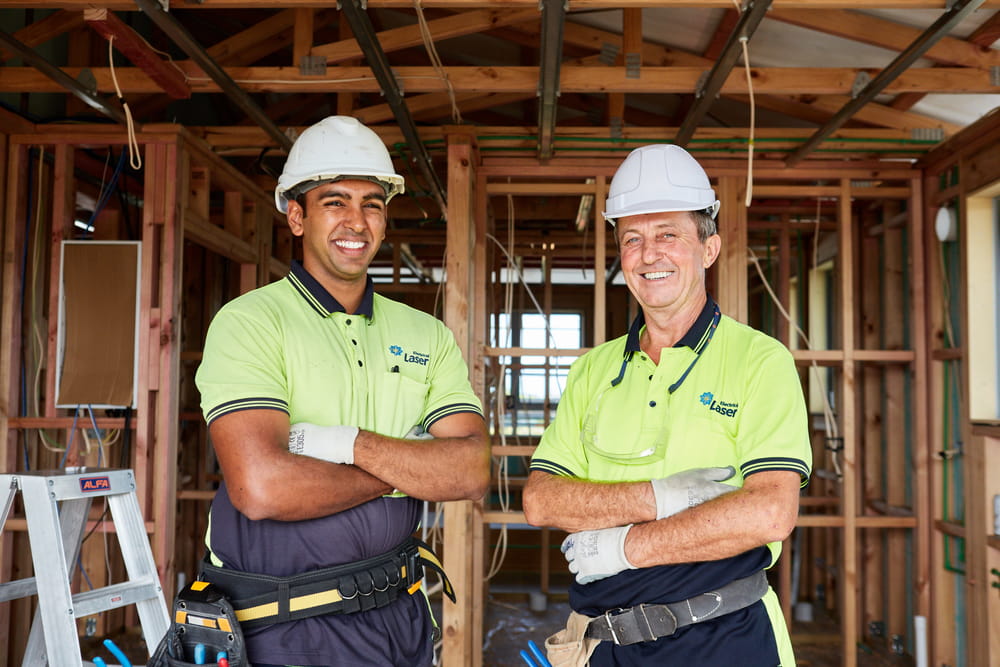 When you hire a Laser Plumber or Electrician, you'll receive our 'Totally Dependable' service!
Timely delivery
Promise of care and skill
Appropriate work for customers' needs
Well-presented, professional employees
Ensure responsibility of material supplied
Honour manufacturer's guarantees
Meet and frequently exceed our customers' expectations
Find us
Laser Plumbing Grey Lynn
5/1 Porters Ave
Eden Terrace, Auckland 1024
New Zealand
Enquire now
Contact us with any question, booking request or quote.