Laser Plumbing Dunedin Central
We specialise in commercial & residential plumbing, plumbing installation & repairs and Emergency, on-call plumbers. Laser Plumbing Dunedin Central has grown to be Dunedin's plumbing business leader.
We value our customers as our top priority and focus on delivering excellent customer service every time. We take pride in our delivery of a "Totally Dependable" service and being responsive to our customers' needs. With qualified plumbers, gas fitters, drainlayers and roofers and many years' experience in the industry, we have expertise to solve all your plumbing problems.
Our Services
Commercial
Residential
Industrial
New Plumbing Builds
When building a new home or building, it is difficult to know who to trust to deliver on time, on budget and to expectation, Laser Plumbing Dunedin Central understands and is here to help.
At Laser Plumbing Dunedin Central, we pride ourselves on delivering you an end-to-end plumbing solution. Our goal is to assist you on your building journey by providing a plumber who performs an outstanding service with care, skill, and ultimately meets your needs.
When building a new home or office building, we understand that the process requires a lot of important decision making, which is why we will work with you to ensure that the plumbing solution designed not only works with the architectural parameters but is also practical for normal everyday use.
When it comes to providing an end to end solution it is our responsibility to ensure that we offer the most up to date and innovative technology. Laser Plumbing Dunedin Central continually strives to source the best products that are energy efficient, cost effective and environmentally friendly. We strive to eliminate the various hassles you may be faced with when something goes wrong in your home or commercial building by utilising our vast range of systems, resources and knowledge to streamline the process, and provide an effective solution while ensuring customer service excellence.
Throughout the process our plumbing experts will work alongside you to ensure that your needs and desires are met and that the project is completed on time and on budget.
Some of our residential plumbing services include:
Gas
Air Conditioning, Heat Pumps & Ventilation systems
Boilers, Central and In-Slab Heating
Domestic Fire Sprinkler Systems
Eco Friendly Solutions - Solar & Rainwater Recycling
Roofing
Drainage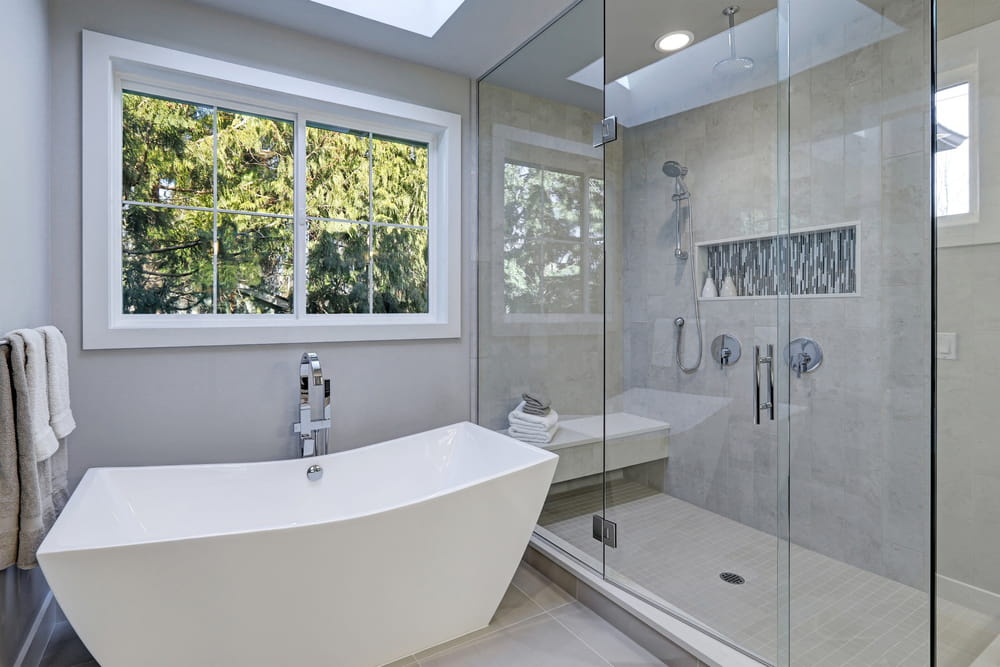 Plumbing Maintenance & Servicing
Maintenance and servicing are vital to ensure your home or workplace is safe and operating efficiently. A little leak might not seem like a big deal, but they add up over time, wasting water and costing you money.
We can provide a Preventative Maintenance Schedule to reduce the costs of repairs or replacements in the future.
Sometimes unforeseen breakdowns do occur, and Laser Plumbing Dunedin Central will be here when you need us most. Every plumbing job is important to us and we will respond promptly to any callout, big or small. Whether your bathroom is flooded, or you just need a toilet unblocked, you can trust us.
We aim to minimise stress by providing a plumber who shows up on time, is well presented, professional and carries out your job with care and skill.
We work closely with our key suppliers to ensure you are getting the best quality products on the market at competitive prices. We are continually researching the latest innovative products available and we will always recommend the plumbing solutions for your job for you to choose from.
We take pride in providing excellent customer service, from first point of contact, through to invoicing. We want to ensure every customer has a quality experience and trusts us to complete the job thoroughly. We welcome feedback so we can continually improve our performance.
With our nationwide coverage you are never far from a local Laser Plumbing representative so contact Laser Plumbing Dunedin Central for your next plumbing job or project.
Some of our plumbing services include:
Gas
Gas Continuous Flow installations
Air Conditioning, Heat Pumps & Ventilation systems
Hot Water Heat Pumps
Boilers, Central and In-Slab Heating
Domestic Fire Sprinkler Systems
Eco Friendly Solutions - Solar & Rainwater Recycling
Roofing
Drainage
Leaks
Emergency Plumbing
Small issues may seem minor but over time these can build up and become much larger and more expensive problems to repair in the long run.
We recommend that if you have any plumbing issues that you contact us early so that we can advise the right solution for you.
Gasfitting
Laser Plumbing Dunedin Central supplies, installs and maintains gas heating systems for clients across Dunedin.
Safe, insured and legal
Fast, convenient, controlled heat, cost effective
Gas to heat your home
As well as the installation and servicing of hot water services, heaters, gas fires, gas stoves and cook-tops, a Laser Dunedin Central plumber can ensure that flues are installed safely through your ceilings and roofs with appropriate clearances. They can also test for any leaks from LPG and natural gas lines ensuring that all gas fittings to your home adhere to New Zealand standards.
If you are worried about anything to do with gas in your home, speak to Laser Plumbing Dunedin Central.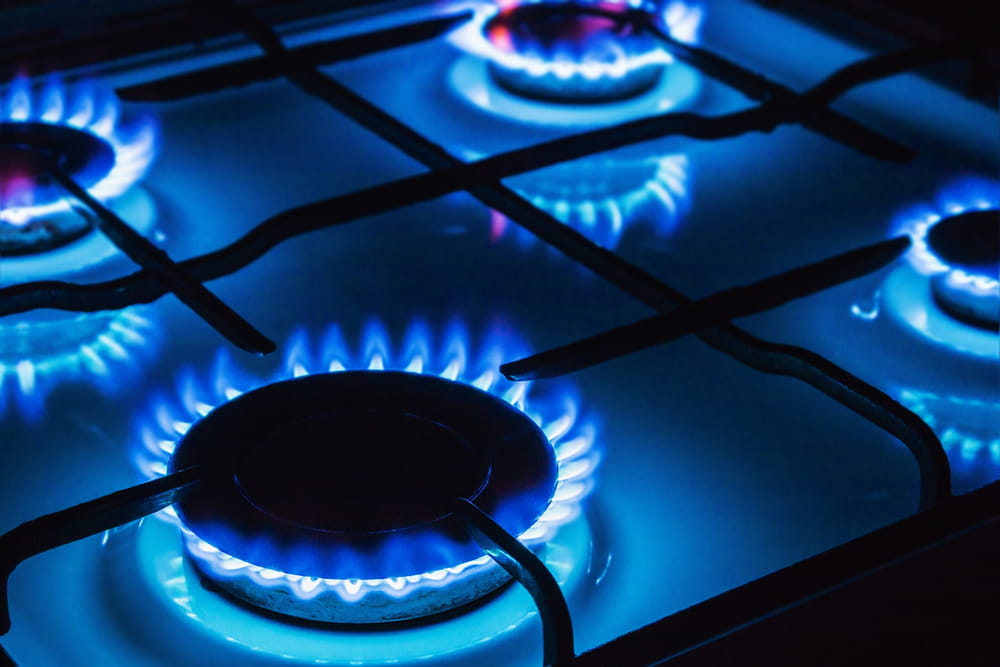 Hot Water Storage & Cylinders
Hot water storage and temperature controlled large hot water cylinders in areas where hot water demand is quite high, a good example is rest homes, gyms, sports clubs, hotels and hostels.
We recommend gas hot water systems for efficient heating and storage. Our team of technicians have been working in this field for quite a period of time with good results from various rest homes, hotels and gyms.
Please contact us if you wish to discuss further.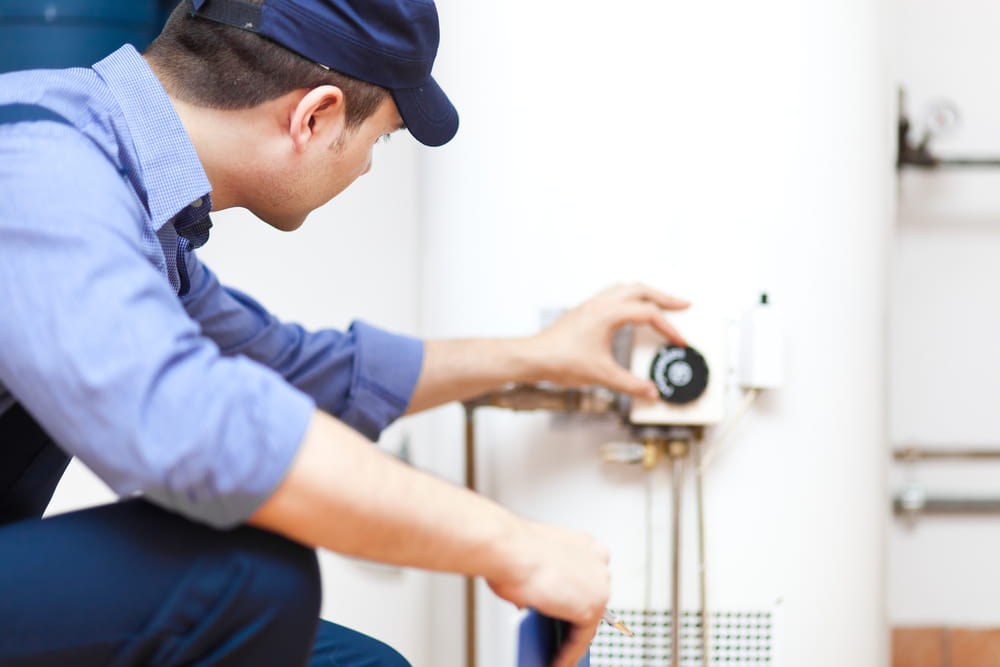 Wood and Gas Fires
We can source and install wood and gas fires to the homeowners choice of model, in conjunction with approval of the Council's consent. We have a lot of experience in installing wood and gas fires. Please contact us if you wish to discuss further.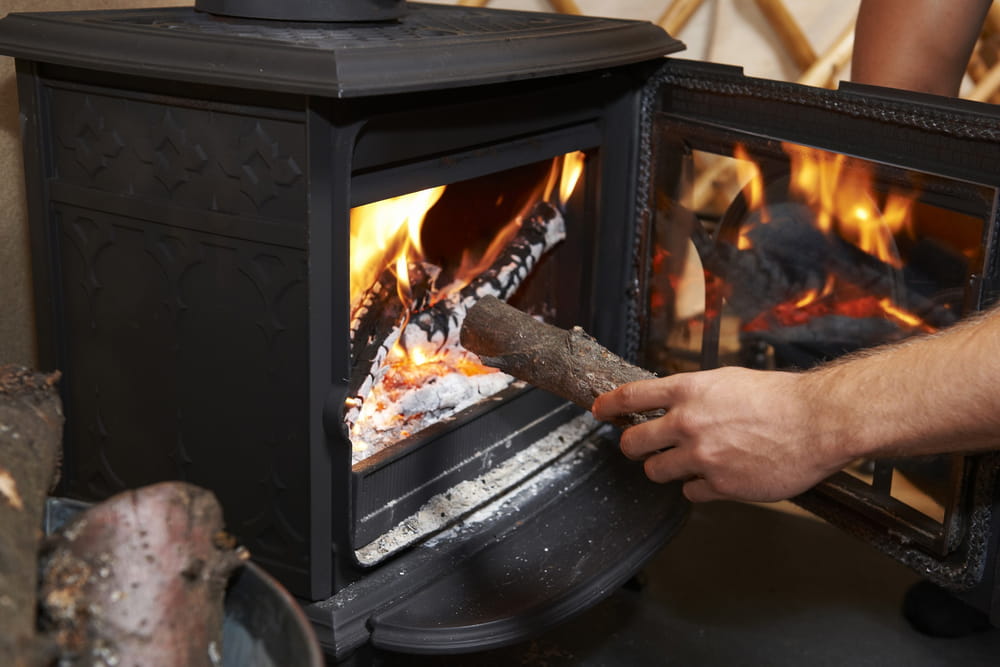 Solar Hot Water Systems
A solar hot water system is one of the most important features of a household, but not all hot water systems are the same which is why you should always talk to a plumber before deciding which hot water system is right for your home or property. Laser Plumbing Dunedin Central can help you to determine your hot water needs and discuss the options available with you.
If you have an issue with your hot water system, we will inspect your plumbing and identify what the problem is. Common problems can include low pressure, low heat, discoloured water or even no heat at all with most people not realising just how much the plumbing in a property can impact on the performance of their hot water system. We can come to your property and investigate the issue – getting your hot water back as quickly as possible!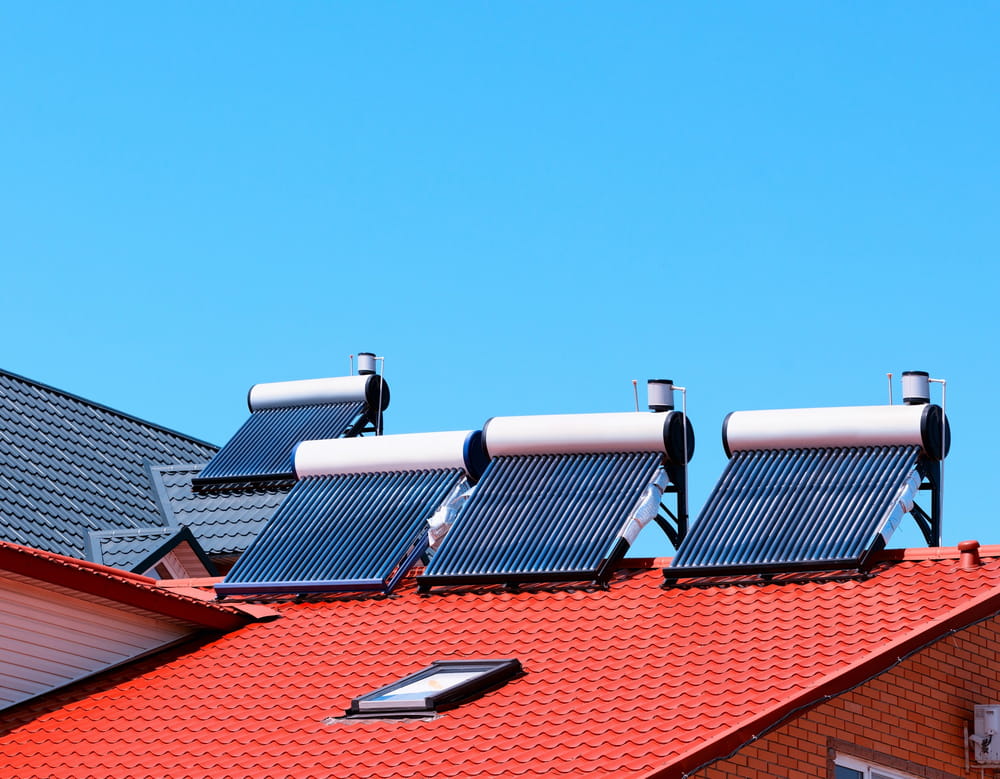 Drainlaying
Drainage is the removal of surplus water or liquid waste. There are two types of drainage systems, separate and combined.
A separate system collects waste water and storm water separately and disposes them through different channels. A combined system collects both types of waste, storm water and liquid waste, and disposes of them through the same piping network.
When building a new home, you need drainlayers to lay new drainpipes to remove both storm water and sewerage. Laser Plumbing Dunedin Central can assist with all your drain laying needs, from the initial planning and design through to the physical excavation and laying of pipes.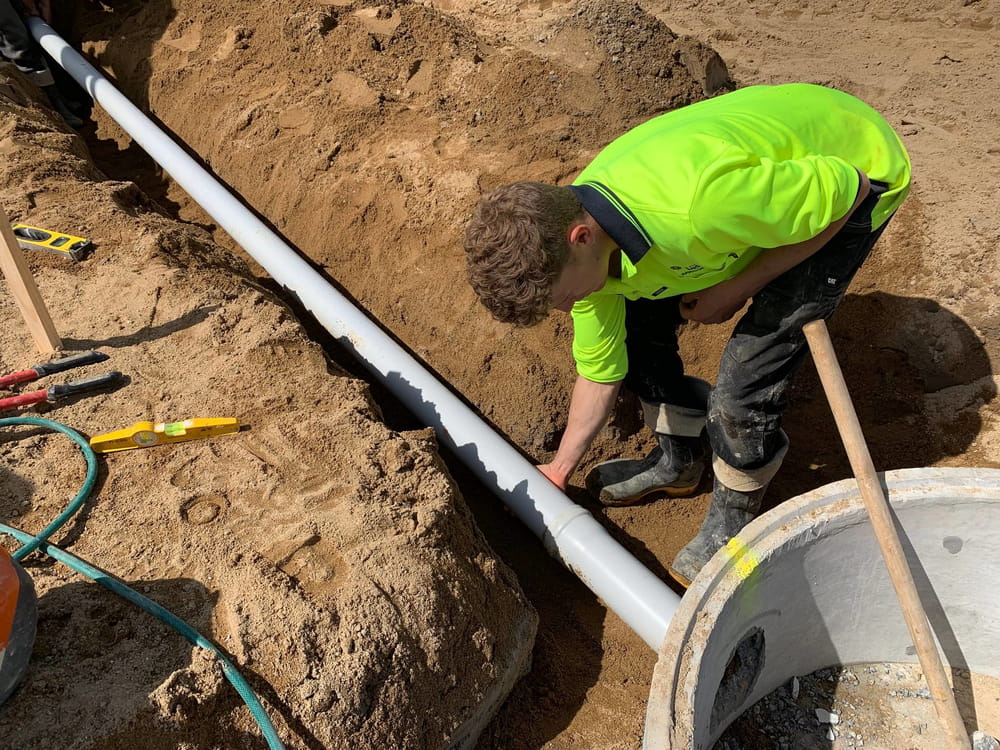 Drain Unblocking and Filming
Maintaining your existing drainage pipes will avoid blockages which can cause a lot of damage to your home.
Drain inspections and maintenance can help to avoid costly repair jobs. Regular drain checks and cleaning can be performed by a qualified plumber from Laser Plumbing Dunedin Central.
What are the signs you have a blocked drain?
There are many signs that you have a blocked drain including:
Slow draining sink, basin or toilet
Strong smells indicating something is rotting down a drain
Gurgling sinks, toilets or showers
Sinks, toilets, or drains overflowing
What to do with a blocked drain?
A blocked drain can sometimes be easily sorted but, if not dealt with efficiently blocked drains have the potential to damage your property, and cause damage to your health.
If you're not sure what to do about your blocked drain, don't try to fix the job yourself. Call a specialist drain unblocker immediately.
What causes blocked drains, and how to prevent them?
Blocked toilet – blocked toilets are often caused by flushing excess toilet paper, or items that shouldn't be flushed. Common items include kids toys and clothing. We recommend you keep the toilet paper to a minimum, and the lid down.
Blocked kitchen sink – blocked sinks are most often due to food scraps or fatty or greasy foods being put down the sink. This can even block waste disposal units. Avoid putting these items down the sink.
Blocked shower drain – blocked showers are usually caused by buildup of hair or soap scum in the drain. Try cleaning the trap before calling a drain unblocker.
Blocked sewer – blocked sewers are often caused by tree roots. We can cut back tree roots for you, and water blast other blockages away. We're also qualified drain layers so we can fix cracked or broken pipes, or lay new pipes for you.
What's Next?
If you have blocked drains or drain problems that need repairs, call Laser Plumbing Dunedin Central. A friendly, efficient, registered plumber will clear your blocked drain promptly.
We offer emergency plumbing for when your blocked drain needs urgent attention!
Water Pumps & Tanks
Laser Plumbing Dunedin Central supplies, installs and maintains water pumps, water tanks and rainwater harvesting systems for clients across Dunedin.
Water Tanks
The capture of rainwater is now becoming mandatory on a lot of new building projects, it is also a way to reduce your water bills and provide a more environmentally friendly, sustainable house hold.
We work with our suppliers to provide retention and detention solutions to match your specifications.
Whether you are installing a water tank as your main source of water, or to bring down your water bills, capture rainwater for the garden, or as a major part of your fire safety plan, Laser Plumbing Dunedin Central can help you ensure that it delivers what you need.
There are several considerations when installing a water tank including New Zealand standards, and those of the water industry, plumbing regulations, and council requirements. This is why you should always use a licensed plumber. A licensed plumber will also reduce the risk of any problems arising from incorrect installation saving you money in the long term.
Water Pumps
the right pump and pressure system to ensure the needs of your home are met, fluctuations in water pressure during showers don't occur and that there is always water available to boil the kettle.
If your current pump is not be performing to expectation, or you are looking for a solution for a new build or renovation and would like some advice on what you need, we can help.
When selecting a Water Pump there are several factors to be considered:
The water source
Proposed location of the pump
Maximum pressure required
Flow rate or volume of water required at one time
We can help you by assessing your existing water pump and pressure system and recommend an option to meet your water usage requirements and are capable of delivering continual flow and pressure.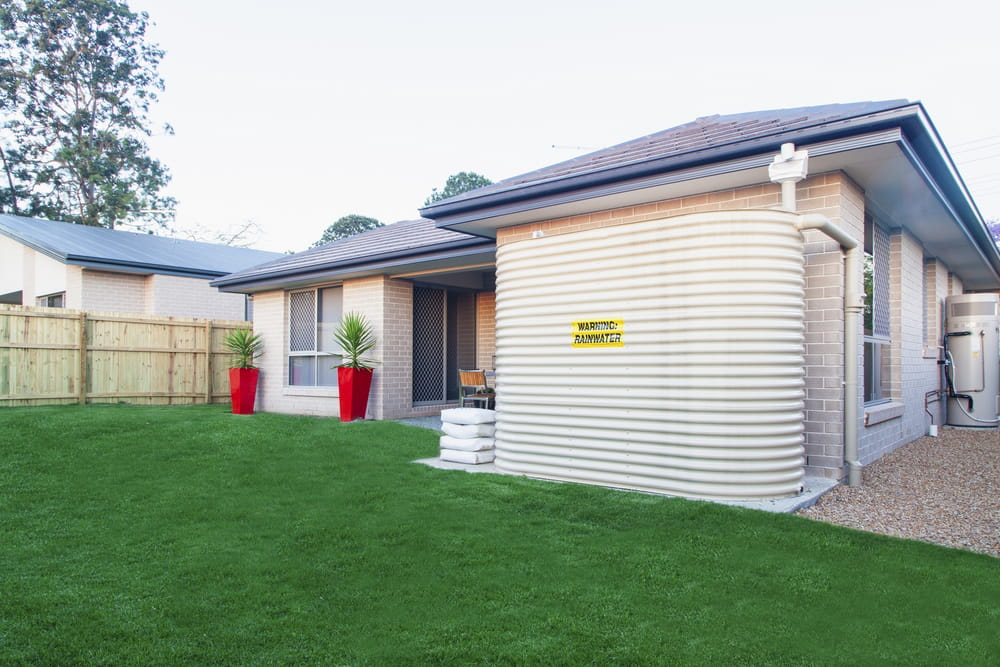 Water Filtration
Water filtration systems (including UV systems). – Businesses, Schools and Homes Make your drinking water healthier to remove the taste of chlorine and remove harmful bacteria. We are agents for Water Guard Filtration Systems.
Ensuring that your household and family have a potable water supply that is free from any chemicals, additives, and diseases like giardia and campylobacteria is extremely important. Whether you are in an urban or rural area, regardless of your how you source your water supply Laser Plumbing Dunedin Central can provide a water filtration solution to ensure safe H20.
When it comes to treating water, the solution will vary depending on your circumstances and the application, which is where Laser Plumbing Dunedin Central can help.
Our team will work alongside you to help define suitable products and systems to achieve your desired result. With knowledge in under bench mains filtration, tank water purification, to whole house three stage treatment options for all water supplies and sources, we will ensure your water is pure and most importantly safe.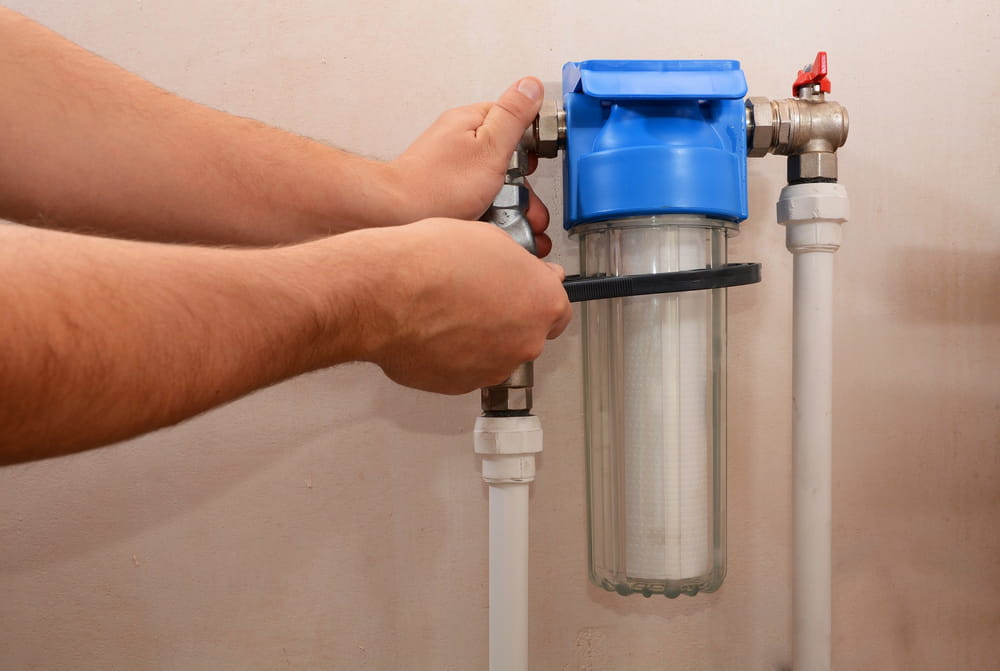 Grease Traps & Converters
Grease traps are installed in commercial kitchens that breakdown or prevent fat and oil from washing kitchen utensils blocking sewer pipes and clogging council sewer mains. Grease traps use an enzyme that helps break down fats and oils to liquify and doesn't clog up drains. These need to be regularly serviced to meet council compliance.
Backflow Preventers
Backflow prevention is where a valve is install on a commercial building's watermain that detects a drop in pressure to do a burst watermain or the fire service is drawing off large volumes of water and automatically shuts off the water supply to the building to prevevent water being sucked out from chemical lines, therefore preventing contamination or chemical intervention to fight a fire. These need to be regularly checked & tested for council compliance.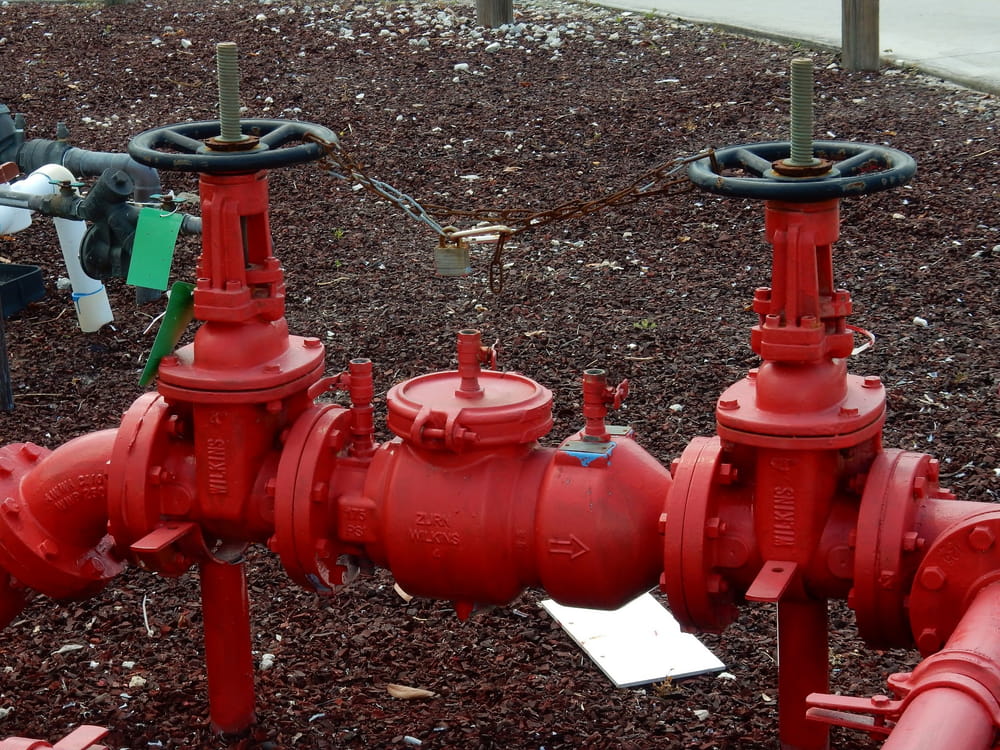 Emergency call outs
Do you have urgent problems with blocked toilets and drains, hot water systems, leaking taps and toilets or burst pipes? We can help you with this and much more!
Laser Plumbing Dunedin Central can take care of a wide range of plumbing repair needs for our commercial and residential clients across Dunedin.
Laser Plumbing Dunedin Central has a team of 24-hour plumbers that can assist you in cases of emergency plumbing breakdowns. We offer after hours and same day emergency breakdown services. Laser Dunedin Central is available and ready to respond to your urgent plumbing requirements 24 hours a day, 7 days a week.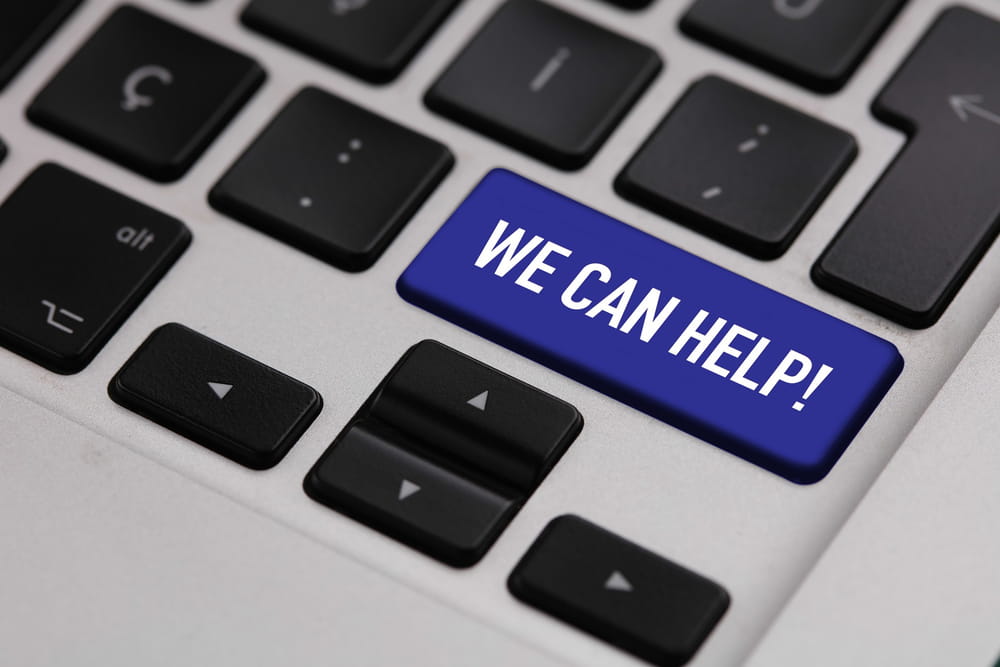 About Us
United Plumbing and Roofing Ltd began trading as Laser Plumbing Dunedin Central in December 2009. We have been members of NZ Master Plumbers since we've gone into business Plumbers and all our work is guaranteed for 12 months under the NZ Master Plumbers guidelines. Our valued customers are our top priority and we are focused on delivering excellent customer service every time. We take pride in our delivery of a "Totally Dependable" service and being responsive to your needs.
One of our directors has over 35 years plumbing experience and 3-4 plumbers with 20 years experience. We have also qualified gasfitters and drainlayers. We sub contract our roofing jobs out.
We have 12 full time staff that are experienced in aspects of the nature of the work we expect them to complete.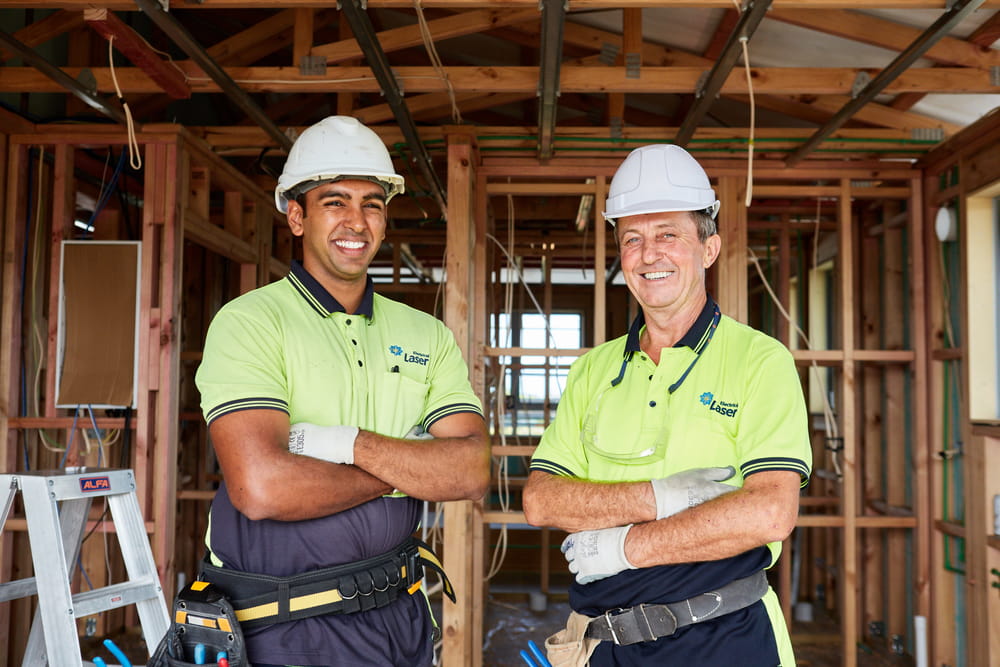 When you hire a Laser Plumber or Electrician, you'll receive our 'Totally Dependable' service!
Timely delivery
Promise of care and skill
Appropriate work for customers' needs
Well-presented, professional employees
Ensure responsibility of material supplied
Honour manufacturer's guarantees
Meet and frequently exceed our customers' expectations
"From my initial phone call - to the plumber arriving great service great communication. The plumber was so nice I credit to your business. I have no hesitation using you again and recommending your business. Thank you."
"Fast response to our emergency, worked until job was in a safe state, waiting on parts to arrive. Always very friendly service and nothing is a problem. This service is so hard to get these days and you guys need a good pat on the back. Many Thanks."
"The urgency applied when our circumstances were explained to the team at Laser Plumbing, were immediately acted upon. We were visited the same day as our call so what was required could be assessed and the work was undertaken the day following. Outstanding."
"When Generation Homes made a decision to grow into a national company is was evident that aligning with like-minded professional companies within our industry would accelerate success. The Laser group was one such company that fitted our criteria set out prior to commencement of our national growth. Laser Group was chosen to cover off three requirements, Drainage, Plumbing & Electrical. We have found all Laser members accommodating in all regions, this has enabled a strong relationship to be built in a short period of time. I would have no hesitation in recommending the Laser Group of business' to any other business looking for a supplier in these categories."
"Fowler Homes find Laser Electrical / Laser Plumbing have the desire and skills to provide our clients what they need in homes built now that will be more valuable in the future."
"Laser Plumbing has provided a timely, convenient & consistent service to provincial ASB Branches via the ASB Property team, since their appointment as accredited supplier in 2008."
"We have dealt with Laser Group since 2007, during which time they have provided Genesis energy with excellent electrical services and maintenance when required. They have approached all their work in a professional manner. I can confidently recommend Laser Ltd as a solid and reliable supplier, and experts in their field."
"We have been associated with the Laser Group for almost a year. Laser has been our preferred service provider for all plumbing work and some electrical work for our New Zealand customers, predominantly BP Oil"
Find us
Laser Plumbing Dunedin Central
369 King Edward Street
South Dunedin 9012
New Zealand
Enquire now
Contact us with any question, booking request or quote.