Laser Electrical Silverdale
Our family-owned operation has provided electrical expertise on the Hibiscus Coast since 1986. Our vast experience in the industry means we can offer our customers expert advice and a reliable service across Hibiscus Coast, Red Beach, Whangaparoa, Orewa and surrounding areas.
A large part of our work is new house wiring, but we also offer domestic, industrial and commercial customers a broad range of services including underground power cabling (for which we have our own truck and digger), alarm systems, lighting installation and maintenance as well as a 24/7 emergency service. Customer satisfaction is a very high priority to us and we are continually training and upskilling to ensure we are providing you with the best electrical service.
Our Services
Commercial
Residential
Industrial
Maintenance and Servicing
It is essential that your home and workplace are well maintained and serviced to a high standard to reduce risk and to help keep you and those around you safe. Our qualified team at Laser Electrical Silverdale are experienced across a range of electrical systems and can provide prompt and reliable maintenance and servicing for:
Lighting
Home automation and control
Hot water repairs
RCD faults
Tripping breakers
LED upgrades
Power, heating and ventilation
Energy efficiency and solar power
Data communications
Building maintenance and more
Does your switchboard need attention or have your lights blown? If you need an electrical repair or you are worried about the safety, we can help! A member of our team can visit your site and get the job done safely and efficiently all while keeping you informed throughout the process.
It is important to us that every job is completed to a high standard and that our customers are happy with the outcome. Contact us today!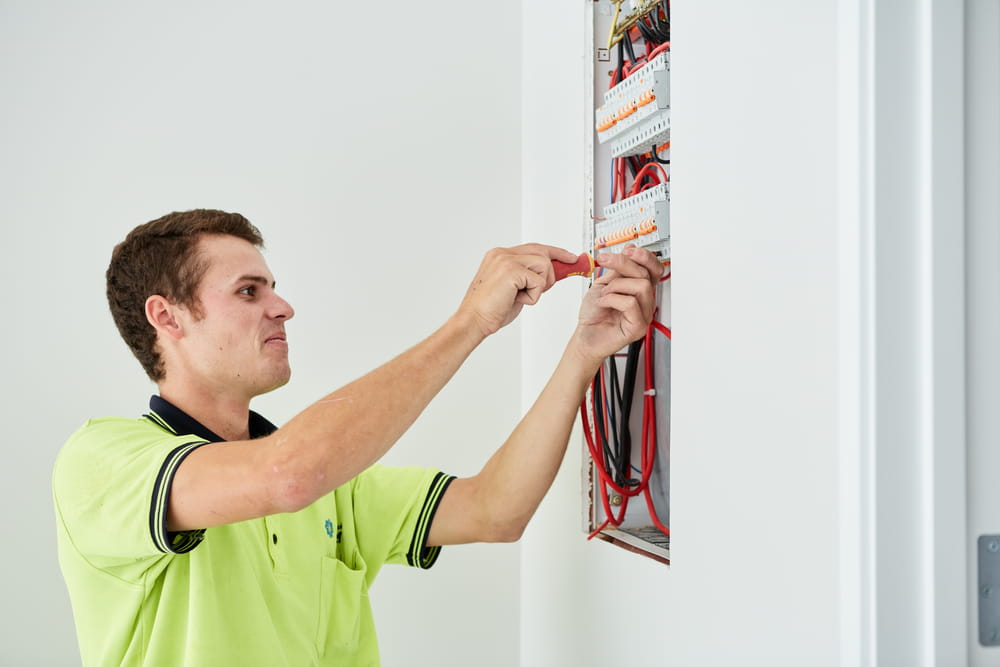 New Installs
We are committed to designing effective electrical systems that align with the architectural plans of your new home while maintaining practicality and functionality. We know that there are many considerations and decisions involved in building a new house, that is why we spend the time to discuss the electrical requirements with our customers. We undertake variation meetings with all clients in our office with display boards to show different options with switchgear and lighting
We work closely with our key suppliers to ensure that we can deliver the latest technologies and innovative solutions at a competitive price. We have access to a wide range of quality products available in the market. Combine that with our expert knowledge, you can feel confident that the electrical components of your new home, landscape are in safe, reliable hands.
Our overall goal is to minimise your stress by providing an electrician who is punctual, well presented, professional and completes your job with care and skill.
From beginning to end, we can provide the expertise needed to ensure your electrical project is completed on time and within budget. Contact us for more information or a quote for your new build, large to small, beginning to end.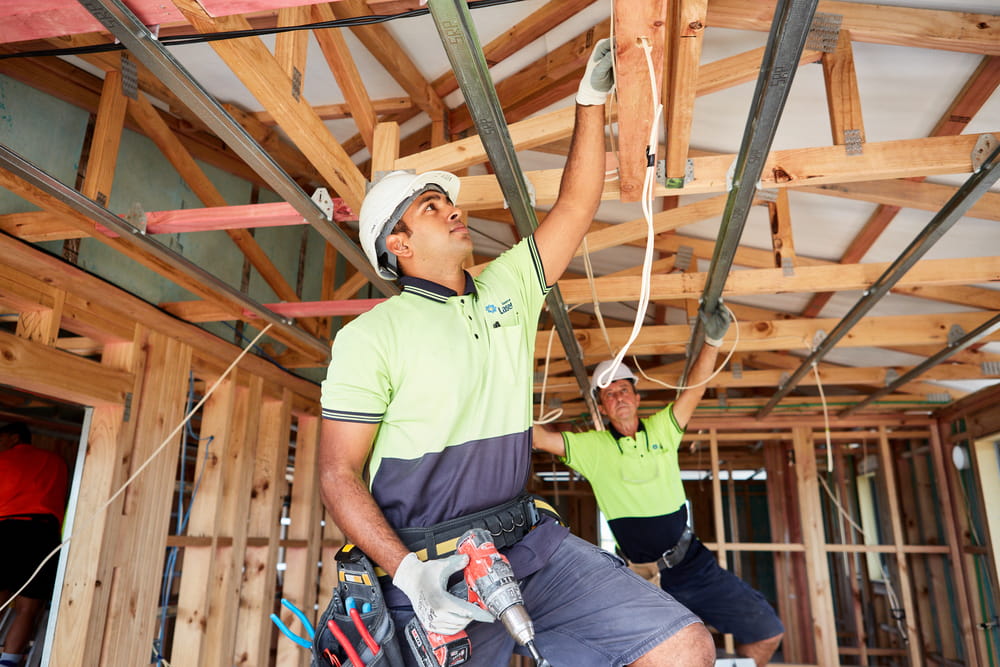 Home Renovations
Our team has extensive experience in electrical installations, alterations and additions. Whether you are building your new dream home or you're renovating your current home, we understand the process. We have access to the latest technologies and products available on the market and can help you choose an appropriate solution for your budget and specific needs.We are competent in a range of electrical alterations and additions including:
stove/ hot water repairs
new kitchens and bathrooms
outdoor landscaping, lighting and security systems
spa pool power supply
heating and ventilation
switchboard upgrades
house rewiring
additional power points
If you are planning your next renovation or new build, get in touch with us to discuss your electrical requirements. You can trust us to deliver reliable and effective solutions.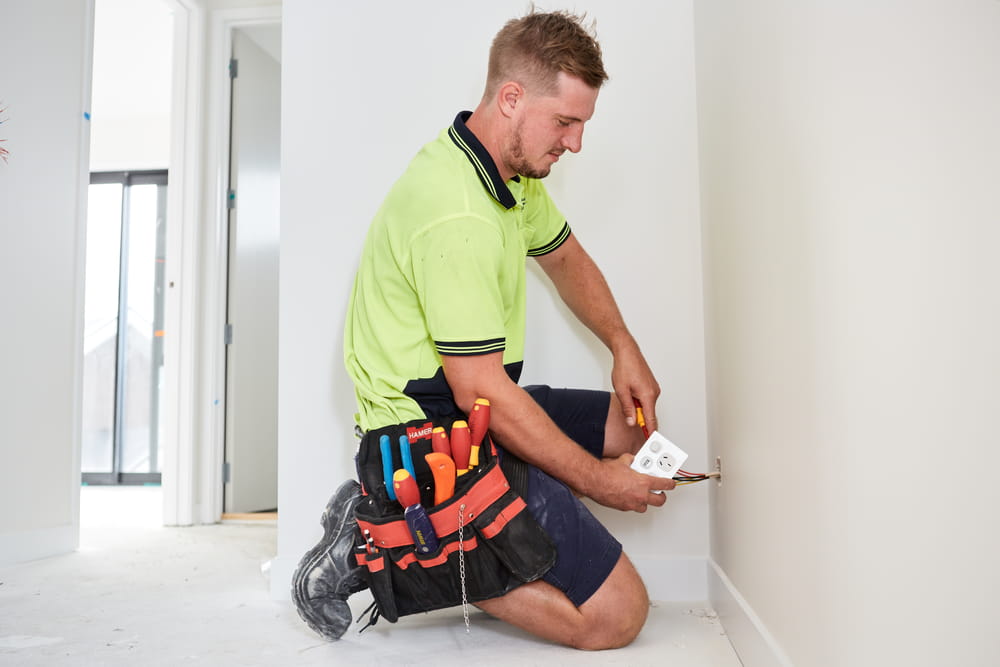 Security Alarms
A home security system offers a range of benefits such as reduced risk of break ins, automatic emergency calls, potential savings on your home insurance premiums and an alert system to inform you wherever you are.
A secure alarm system can make your home less attractive to burglars. We want to give you and your family peace of mind that your home and belongings are safe while you are out for short durations throughout the day or even when you're off on a week long holiday.
We can help you to come up with a custom security system solution suitable for your requirements. This could include internal and external sirens, multiple keypads, entry point sensors, CCTV cameras, panic buttons, remote controls and compatibility with smartphone applications allowing you to monitor the system.
Whether you require an installation or servicing and maintenance, you can trust us to get the job done to a high standard. Contact our team today and we can talk you through the possibilities for your home.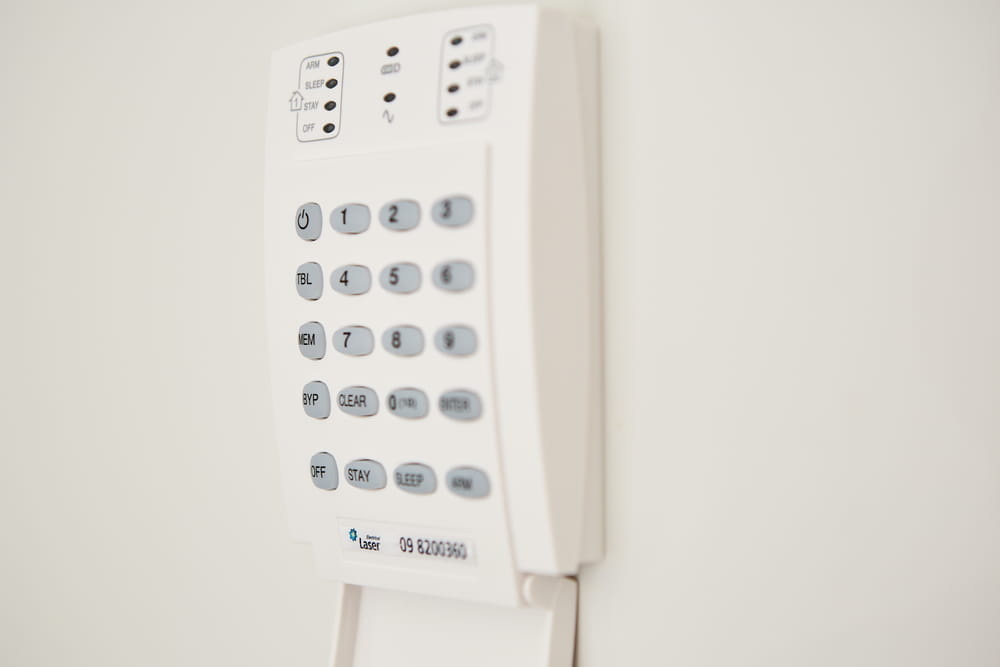 Home Security Cameras Installation
Systems can include:
Motion detectors
Entry point detection – (doors and windows)
Fire and smoke detection
Closed circuit television (CCTV) – home security cameras
Panic buttons
Electric gates
Remote controls and smartphone apps
Monitoring by a professional service
Internal and external sirens
With pet sensitive detectors you can arm your alarm and not be concerned about your pets setting it off. And, if you want to arm individual areas of your home that you're not using while still at home – you can do that too.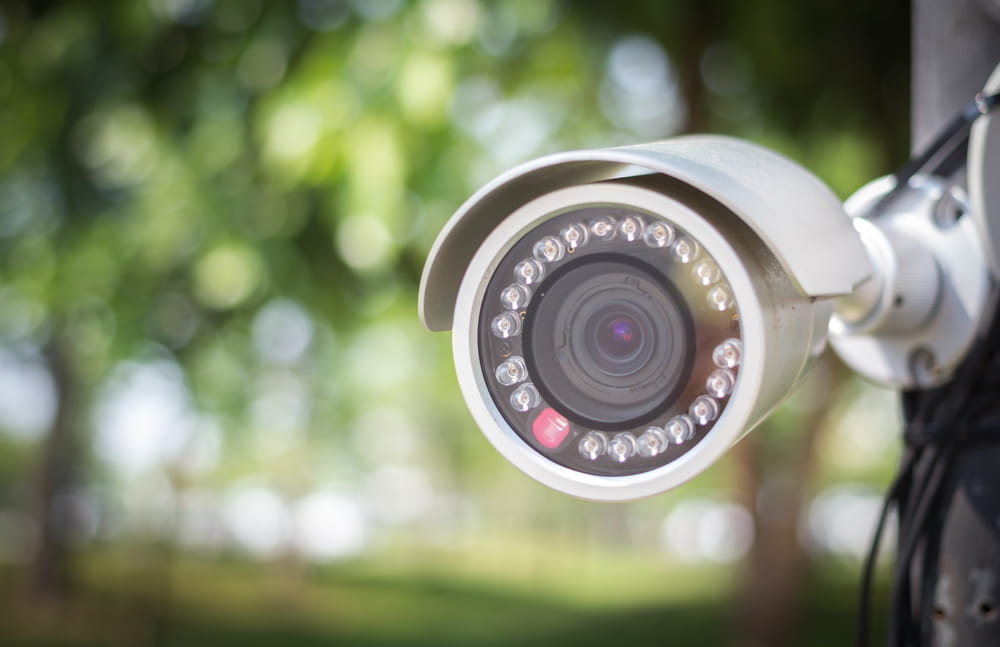 Air Conditioning and Ventilation
Heat pumps and air conditioning units are the fastest growing heating and cooling solutions. They are affordable, environmentally friendly and easy to operate and control the temperature.
Here at Laser Electrical Silverdale, we want to ensure that your home is cool in the summer and toasty during the winter. Our electricians are trained to provide advice on the most suitable air conditioning or heating system for your home so that is comfortable all year round. They are well skilled and equipped to help you with:
considerations of the space required to heat or air condition
pricing options for a range of products and expert guidance on various brands in the market
design and specifications
regular servicing and maintenance of your heat pump or air conditioning unit
We have access to a variety of products and systems from our suppliers and manufacturers. We can effectively and safely carry out the installation. Give us a call today and we can help you become one step closer to making your home a more comfortable and enjoyable place to be. We can effectively and safety carry out a quality installation, ensuring that you have peace of mind that the unit will serve you well for years into the future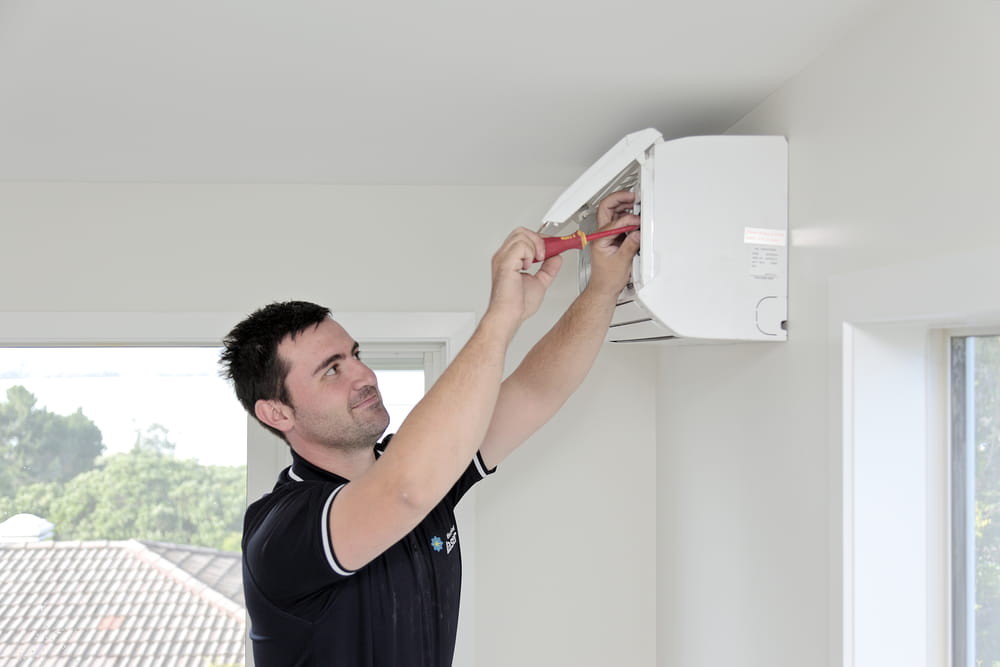 Solar Power
Laser Electrical Silverdale is a trusted solar installer. We have provided our clients with high quality solar systems and solar panels, that provide benefits both financially and environmentally.
We will work with you from start to finish to install your solar system and solar panels. We come to your home or office for a site visit to inspect, measure and provide advice on the system that would be suitable for your lifestyle and budget. We then handle all paperwork from our office and can answer all of your queries, making the process simple and straightforward.
We pride ourselves on using quality equipment and materials provided by our local supplier, enabling us to offer excellent warranty and backup support. For more information or to get an obligation free quote, please contact us now.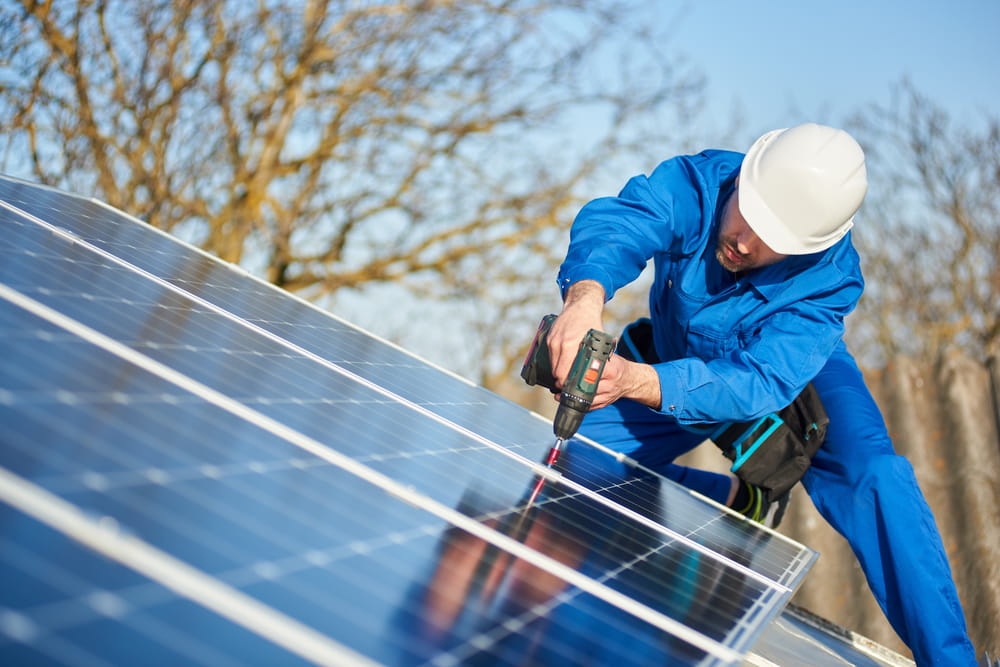 EV Charging
We have access to the best EV chargers and can recommend the right type for your particular requirements. From the basic residential slow charger where a power point is all that is required, through to the range of faster, more powerful residential applications, there's commercial and industrial AC or DC fast chargers that include load management, and also remote invoicing and reporting capabilities, credit card or phone app (public) access via the internet, even VG (Vehicle to Grid) options where the EV sends power to your house.
EV chargers require minimal maintenance, however a 24/7 year round service is available for repairs. An annual inspection is also recommended as listed in Worksafe NZ guidelines.
The NZTA approved goal is to encourage the installation of a rapid charger every 75km along New Zealand's main State Highways, so that even a low-range vehicle can travel inter-city. This goal is almost complete.
For commercial or industrial charging, we can give expert advice on the best option for your personal situation and how to future proof as technologies change. We will visit your site, complete an audit on the electrical capacity and explain what the best options are and how to operate your new EV Charger with no obligation.
We have specific EV charger product training and follow the latest WorkSafe NZ requirements around EV charger installations.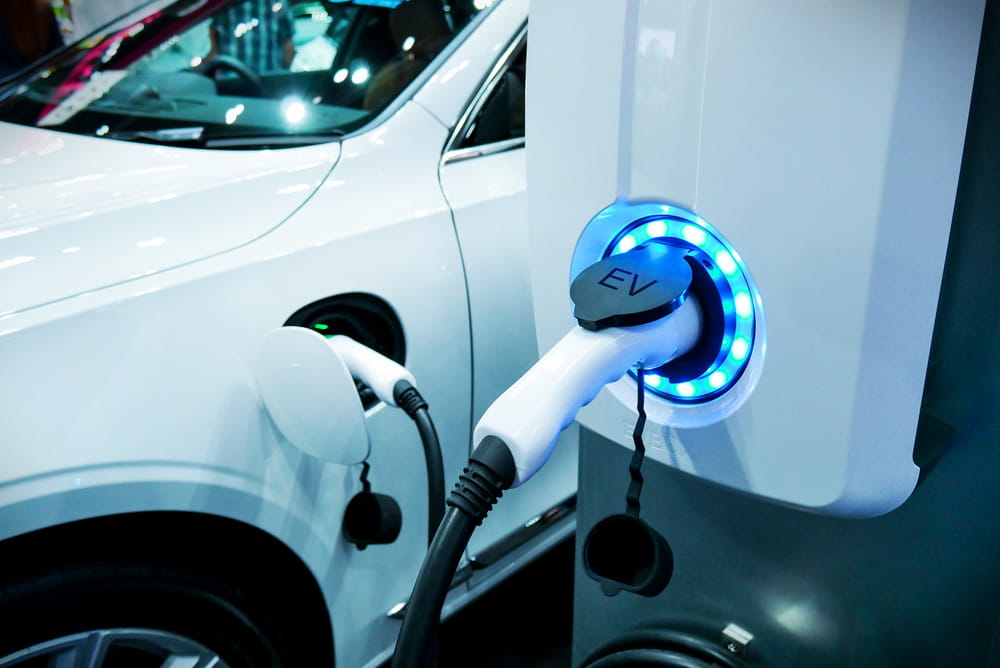 Commercial Refrigeration
Our commercial refrigeration services include:
Refrigeration maintenance
Chilled counter displays
Island site freezers
Frozen food displays
Bottle coolers
Blast chillers
Blast freezers
Cold rooms
Dairy farm vat chillers
We know that when equipment breaks down, your business can't afford to stop. Our professional staff are here for you 24 hours a day, 7 days a week to attend to urgent repairs and maintenance of commercial refrigeration equipment and get your business back up and running as soon as possible.
Contact Laser Electrical Silverdale team to learn more about our refrigeration services.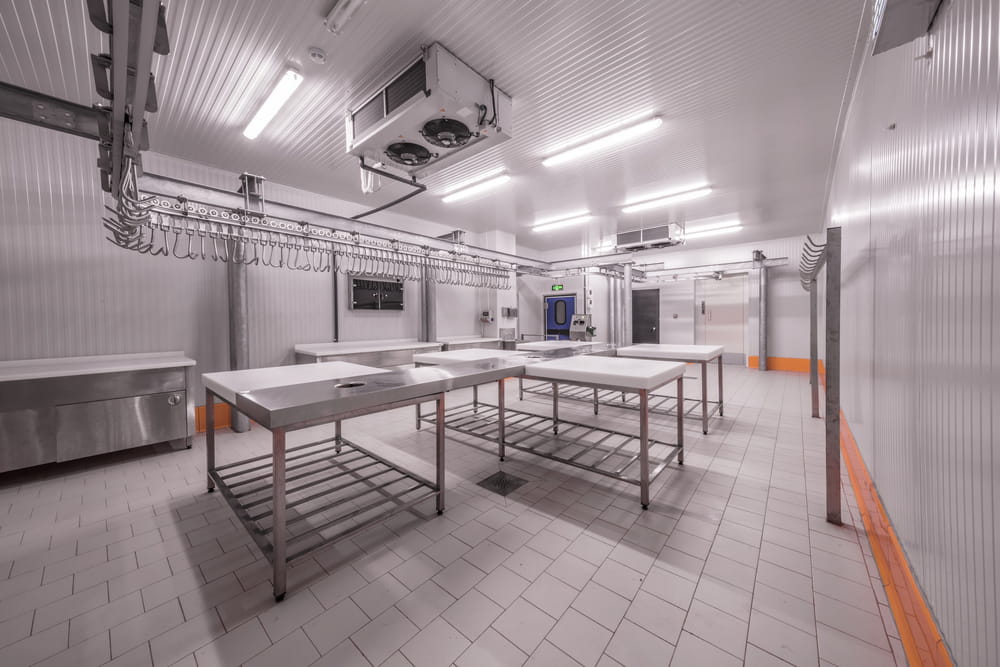 Construction Projects
We provide electrical contracting services to many key building companies and commercial clients, which has made us into one of the largest electrical contracting firms on the Hibiscus Coast.
Our goal is to minimise your stress by delivering on our promise of being 'Totally Dependable'. We will work with you to ensure your next project runs smoothly from start to finish. Our experienced technicians will provide expert advice, show up on time, be professional, well presented and carry out your job with care and skill.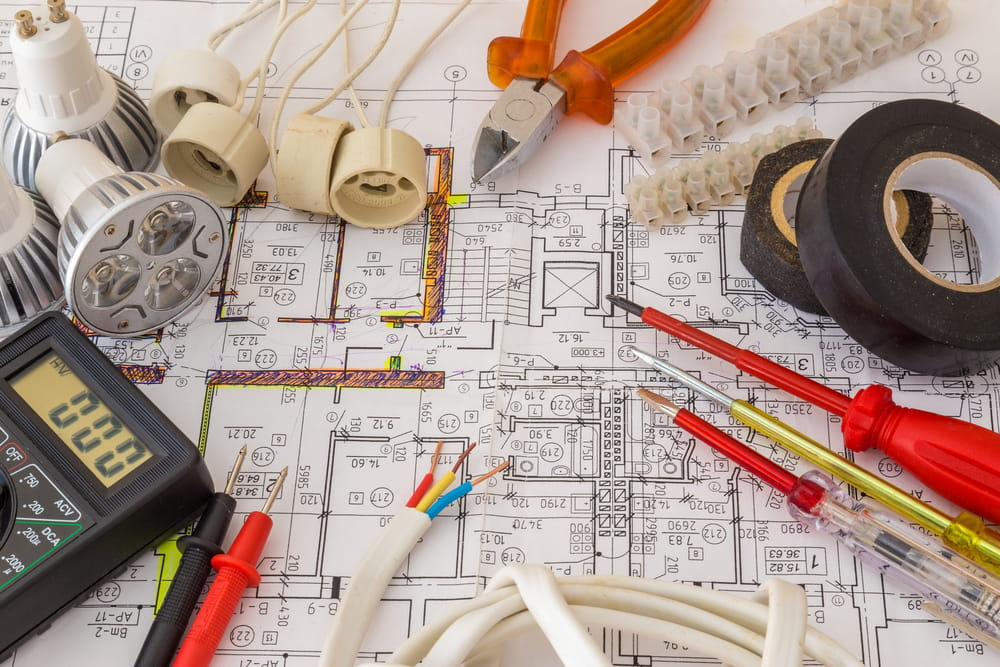 Interior Refits and Retail Shop Fitouts
Our team has a broad range of commercial experience, and our company is large enough to be one of the few electrical firms in the north that have the manpower and skills to take on any sized job. With access to professional help for the design, build, or close management of the planned refurbishment, we can work to tight timeframes to make sure the job is done right and on budget.
All aspects of the fitout electrical systems can be designed and installed including lighting control, audio systems, digital display screens, power and data installations. We also provide ongoing maintenance and servicing.
We can take care of all the electrical needs for your new office or shop fitout, so please contact us to discuss your requirements.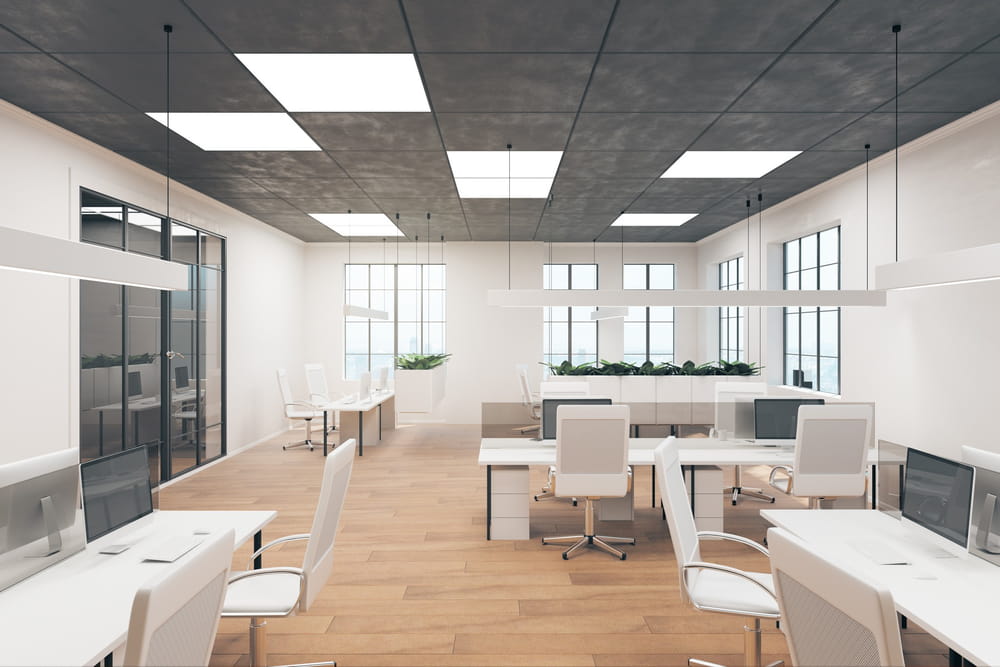 Electrical Breakdowns
We provide fault finding and repair of industrial electrical systems and equipment, serving the Hibiscus Coast, Red Beach, Whangaparoa, Orewa and surrounding areas.
Every job is important to us and we will respond promptly to any call out, big or small. Whether your switchboard has blown or you just need a light fitting changed you can rely on Laser Electrical Silverdale to provide a 'Totally Dependable' service.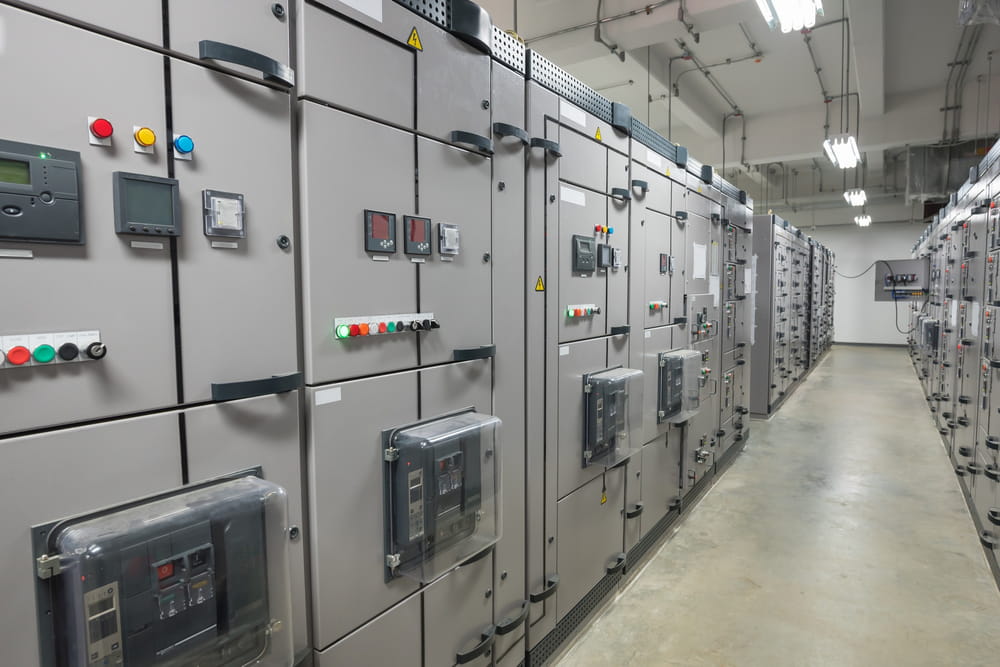 Industrial Electrical Services
At Laser Electrical Silverdale, we understand how critical it is to have your most important equipment working at its best, and know what is at stake when things break down. This is why we are committed to provide 'Totally Dependable' industrial electrical services for clients across the Hibiscus Coast, Red Beach, Whangaparoa, Orewa and surrounding areas. Every job is important to us, big or small.
Laser Electrical Silverdale is here to help when you need an immediate response, quality workmanship and friendly advice.
The needs of specialised industry companies are wide and varied. Whether your business specialises in agriculture, horticulture, manufacturing & assembly or mining, Laser Electrical Silverdale should become your electrical contractor of choice.
Our industrial services include:
Electrical Breakdowns
Process Control
Maintenance
Electrical Installations
Control Panels
24/7 Emergency Service
Laser Electrical Silverdale has your industrial electrical requirements covered for your new or existing building, whether it's to provide the right lighting levels for process work or to supply power and control to a new piece of machinery. Our highly experienced technicians can ensure that your premises are always maintained and compliant.
Laser Electrical Silverdale is constantly training in new technologies and is happy to provide any advice on the next big thing in your industry. Whether it's new installations, designing a solution, or programmed facilities maintenance, contact Laser Electrical Silverdale for "Totally Dependable" electrical service.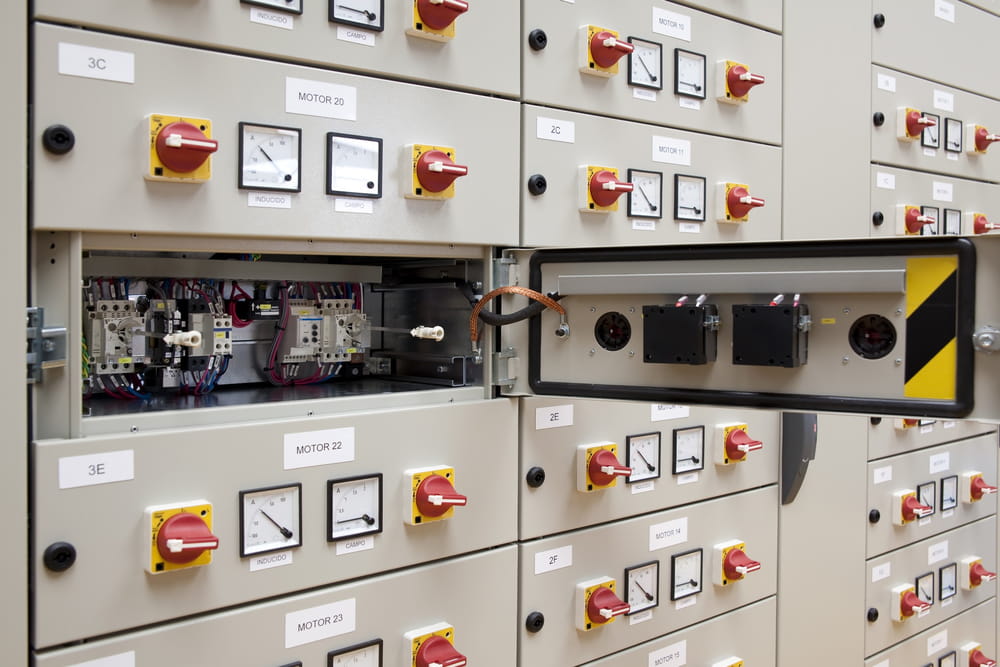 Emergency call outs
Have you got an urgent problem with your power, security or lighting that is disrupting your ability to complete your day to day tasks? Don't worry, electrical emergencies are common! Laser Electrical Silverdale has a team of on call electricians who can assist you with electrical breakdowns and malfunctions. We offer a 24-hour service, 7 days a week.
Give us a call and we'll send a 24-hour electrician to solve your problem as quickly and effectively as possible.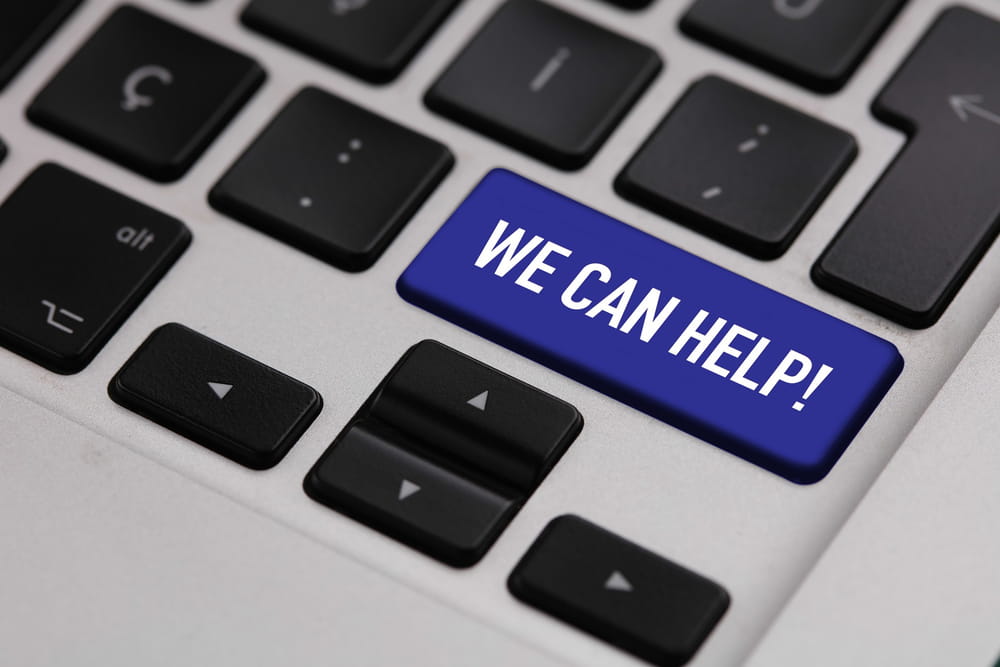 About Us
We your have been servicing the Hibiscus Coast, Red Beach, Whangaparoa, Orewa and surrounding areas for over 35 years. Our vast experience in the industry means we can offer our customers expert advice and a reliable service.
Formerly Fairgray Electrical, Laser Electrical Silverdale was established in 1986 by Bryan Fairgray. The company originally operated with just a few registered electricians until 1996, when the company grew in line with the expansion of the Rodney District. The initial growth was in the domestic building industry, which has continued to grow, and is still a major area of involvement for the business.
Our main focus has been to provide electrical contracting services to many of the key building companies, eventually growing into the largest electrical contracting firm on the Hibiscus Coast. Laser Electrical Silverdale has developed long-term business relationships with these customers and continue to provide services to them today. Complementing our domestic sector we offer trenching and underground services. With our own truck and digger, giving us the competitive edge on our quotations.
In 2002, we expanded into the industrial area and completed major contracts for organisations such as Dads Pies and Johnson Outdoor Watercraft. Currently, we employ 14 staff members including 10 highly skilled registered electricians and three apprentices, with key skills across the domestic, commercial and industrial area.
Laser Electrical Silverdale is a registered master electrician business and prides itself on providing a high level of service at all times.
We are proud of our team that includes two very experienced supervisors managing the domestic and industrial sectors for the business. Complementing our domestic sector is an experienced driver allowing us to offer trenching services.
In addition, we have a highly experienced administration unit to support our operational group, providing organisation, administration and accounting support.
We have been operating for over 35 years in the industry and have developed a great deal of experience, building a solid reputation for reliability and quality workmanship.
Because of this we can offer you:
Proven product specification
Guaranteed workmanship
Guaranteed supervision and quality control
Electrical layout consultation
Continued maintenance and project responsibility
Need a 'Totally Dependable' electrician? Contact us today!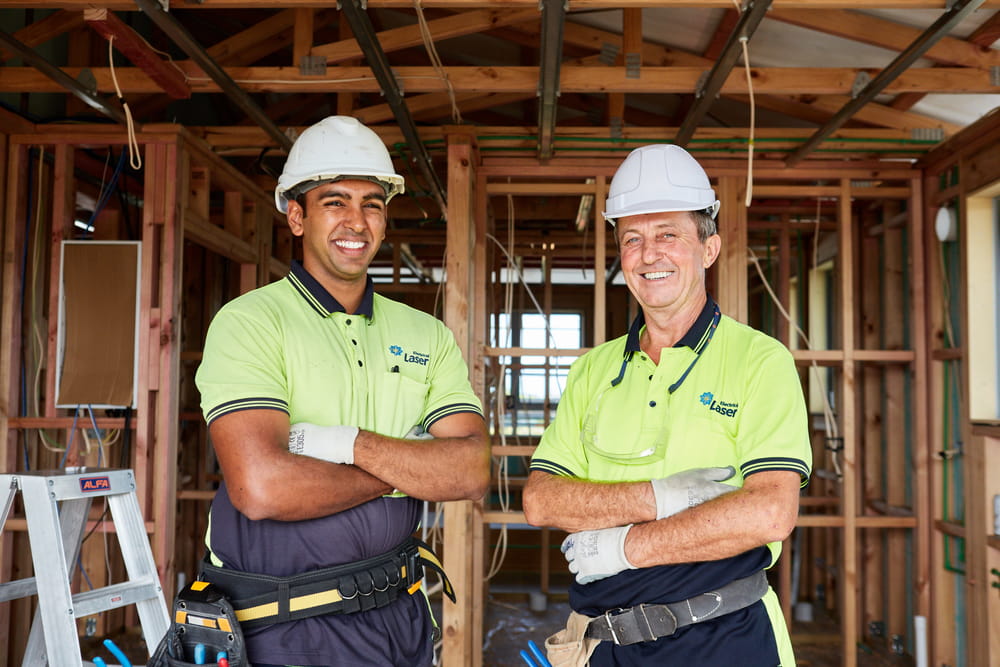 When you hire a Laser Plumber or Electrician, you'll receive our 'Totally Dependable' service!
Timely delivery
Promise of care and skill
Appropriate work for customers' needs
Well-presented, professional employees
Ensure responsibility of material supplied
Honour manufacturer's guarantees
Meet and frequently exceed our customers' expectations
"A note of thanks to you and your guys for the excellent work done at my place yesterday. Kerry, Malcolm and Jacob have sorted all the remaining items on the list including the difficult Ethernet cabling issue. We had some dramas trying to find the underground cables, but in the end the 2 x Cat 6's were located and re-routed back into the workshop for connection to the Ethernet switch. Once again, thank you for your perseverance in resolving the problem for me, and please convey my thanks and appreciation to your highly competent and professional team."
"I wanted to pass on how happy the Hardies were when we handed over the house at Shelly Beach last week - and they were particularly complementary of the service they had received from you and your team. What a particularly challenging project - crikey the electrical features you have installed are totally amazing."
"Must say I was really impressed with your electrician. Polite, efficient and didn't roll his eyes every time I found another light bulb wasn't working."
"Both Wayne & Bryce have been just excellent to work with - they have both been very helpful in working out the variation I need & I couldn't be happier - making sure the wiring is future proofed is common sense & they have both had some good suggestions in this area. Bryce was especially helpful in explaining the techo side of the wiring and nothing I requested was too much trouble for either of them."
"Our congratulations for having on your staff, Luke Fry. His efficient attention to the work needed and his pleasant attitude, his workmanship, are all to be applauded."
"It's been a huge day - from the exhaustion of packing to the ecstacy of getting the keys to our new house. It looks amazing! We are truly delighted with the end result and can't wait until tomorrow when we will spend our first night there.

Just wanted to say thank you to all of you for your hard work in getting the house completed and looking so great. We appreciate all your efforts."
"I wanted to give you some feedback on the awesome job John and Niall did at our house. They came to fix one problem and managed to fix that plus a couple of others that had been a problem for a very long time. They were very personable, friendly and nothing was too much trouble."
"The guys know their stuff, they had a much smarter way to route the wires than I had even thought possible. The finished result is ecxellent."
Find us
Laser Electrical Silverdale
29A Peters Way
Silverdale 0932
New Zealand
Enquire now
Contact us with any question, booking request or quote.