Laser Electrical Remuera
Trusted, family-owned electrical business providing quality electrical services to Remuera, Central Auckland and throughout the wider Auckland region for over 100 years!
Our mission is to deliver the very best customer experience by building lasting relationships, encouraging initiative and achieving success within a positive and safe work environment.
With a team of experienced and reliable electricians, we can assist you with any electrical work - from heat pumps and air conditioning to alarms and home theatre and everything in between. In saying that, please don't hesitate to call us if you just need the light switch fixed. No job is too small for us.
We have served central Auckland for about 80 years, before being incorporated into the Laser Group. Synonymous with anything electrical, and primarily catering to the residential market, we can help you with all your household electrical work.
Send us an email, or give us a call today.
Maintenance and Servicing
Whether your mains has 'blown', your switchboard keeps 'tripping', or you just need a light fitting changed, you can rely on Laser Electrical Remuera to get it sorted for you.
For older homes, circuit or house rewiring, or a switchboard upgrade may the best way forward. Our Laser Electrical Remuera electricians can assess where your home currently is at & work with you to decide on the best way forward.
For extra peace of mind, we can work with you to create a Preventative Maintenance Schedule. This entails us giving your home a thorough Electrical check-up with advice on how we can help you to keep your house in tip-top shape.
At the end of the day, prevention is always better than a cure and a good maintenance schedule will help to reduce the expensive costs of repairs or replacements in the future.
We also understand that your time is important, and we aim to minimise stress by providing an electrician who shows up on time, is friendly, well presented and carries out your job with all the professional care and skill you would expect in your home.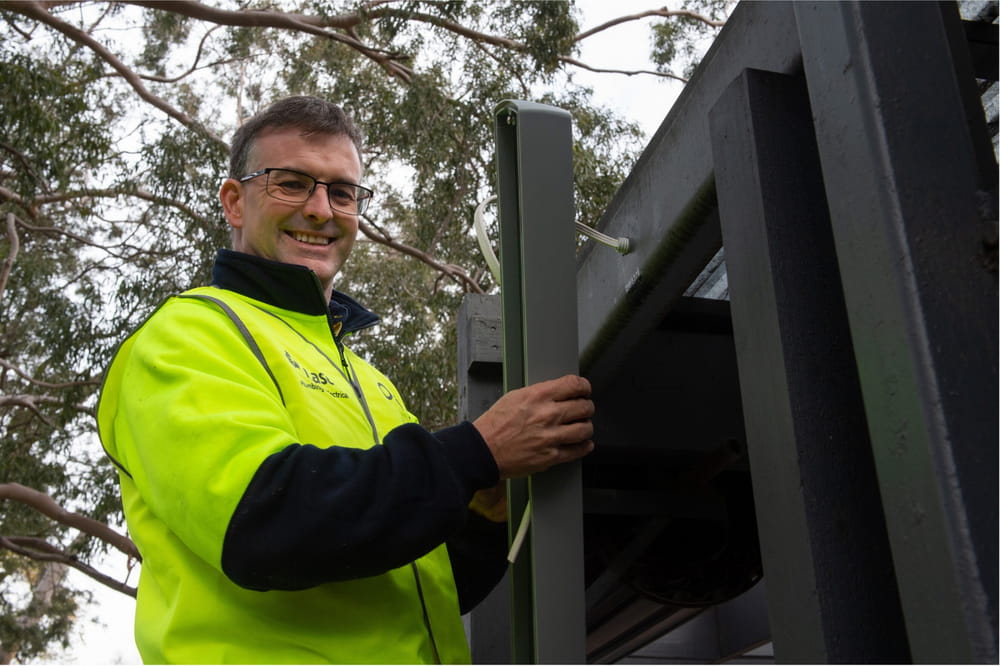 Home Renovations
From a single room makeover to a complete home renovation project, Laser Electrical Remuera will work with you to help keep the entire process simple from start to finish
Our qualified electricians will take the time to discuss your electrical requirements and work with you, to design an electrical system that will suit the needs of your family, whilst providing advice on what is possible within the constraints of your home renovation project.
We will also discuss what are the most up-to-date and innovative solutions and products available for your home, many of which are both energy and cost-efficient. It can be hard to know what will work best, with such a huge range available, from basic, low-cost product through to top-end designer products.
We aim to make our side of the project as easy as possible, which in turn makes it easier for all parties involved in the renovation process:
Onsite consultancy visit to discuss your home renovation requirements
Quotes completed and emailed to you within 24 hours of the site visit
Our house renovations electricians are experienced in working alongside other contractors & within the required schedules
Disconnection work, reconnection work and repositioning of fixtures
Lighting and Electrical design services
Only doing a small project, such as a Bathroom Renovation or Kitchen Renovation? No problem, we do big or small!
We cover Central Auckland as well as the wider Auckland region
From design to implementation, our experienced team at Laser Electrical Remuera provides the expertise needed to ensure your renovation project is completed within critical time schedules and budgets.
Call us, we'd love to help you through this process. Get in touch with us today!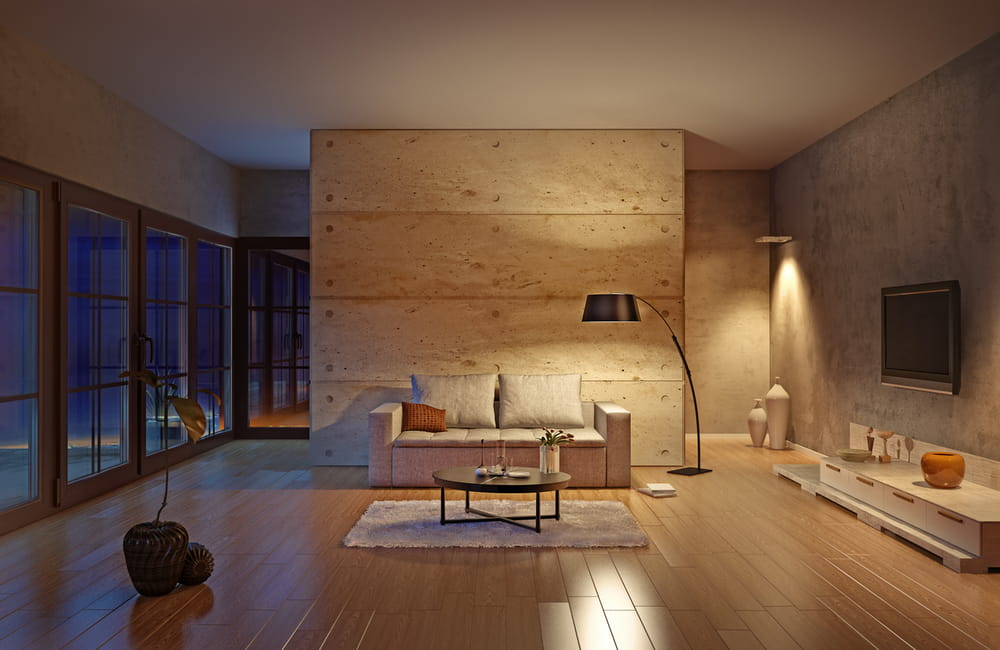 New Homes
At Laser Electrical Remuera, we understand our role in the construction process.
In the beginning stages, our customers experience a full electrical design service. With a new home electrical installation, there are so many things to consider and we want to ensure that every client has the opportunity to get the most out of their electrical design, regardless of budget.
Years of doing new build electrical work means we know how to approach all types of projects, whether your build is a modest "rental home" investment or your grand "dream home."
With our extensive experience, our registered electricians and a wide range of product knowledge and service offerings, we can help make sure your project runs smoothly & the finished product is awesome.
And of course, our "Totally Dependable" guarantee always applies.
Ask how the team at Laser Electrical Remuera can help you through the journey of building your very own home.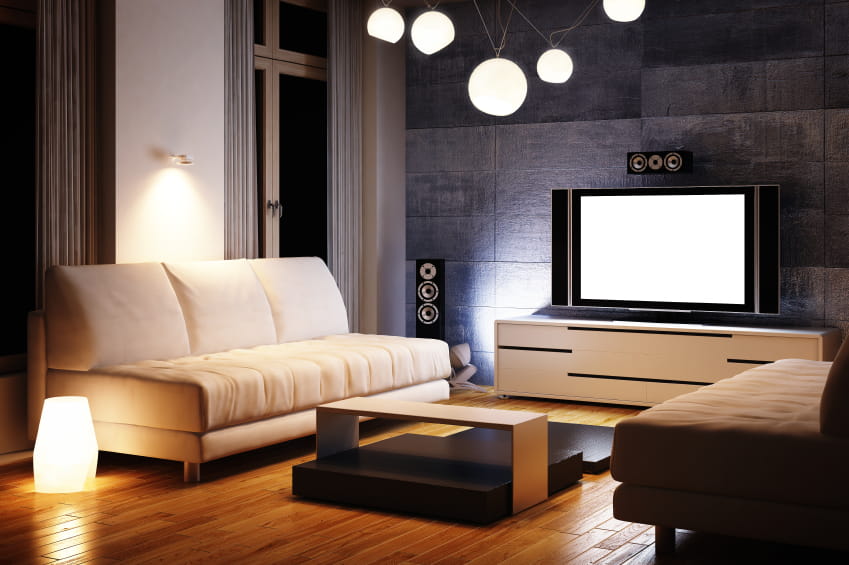 New Lights, Switches and Powerpoints
Do you need help understanding what modern electrical fittings are available and what will best suit your home & lifestyle? Whether your project is a new home build or a renovation, we can help.
And remember, no job is too small for us. Whether you only need new power switches, sockets, lights or just an electric fan wired in, we can be there to get it sorted.
Or maybe you have a new build, kitchen or bathroom renovations or a full home renovation coming up or underway? Well that's no problem for us either.
When it comes to any home electrical installation, our goal is to minimise your stress.
Laser Electrical Remuera has qualified local electricians who are experts in home electrical installation work. They show up on time, are well presented, friendly, and will carry out your job with professional care and skill. You can count on Laser Electrical Remuera to provide our usual Totally Dependable service.
Talk to us about how our team can take care of all your electrical installation requirements across Auckland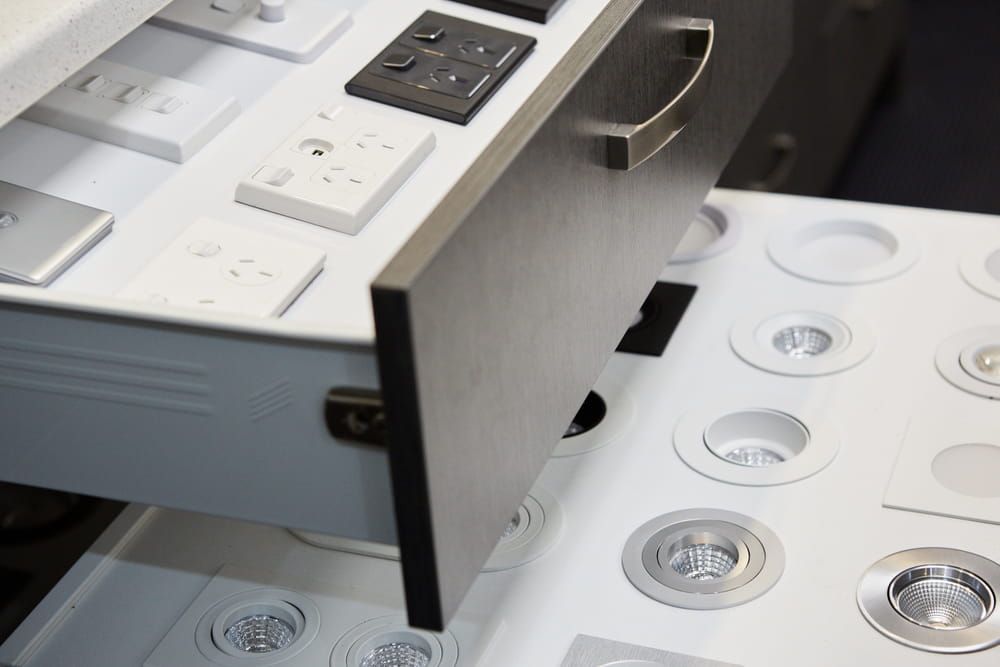 LED Lighting
We can replace your existing lights with new LED Light Fittings, or install LEDs in new locations. However, Why should you install LED Lighting & how will that save you money?
The first reason is there is up to 80% reduction in lighting electricity costs
Your power bill is made up of the wattage of power used over a period of time and because LED light fittings use less power, your energy bill will be less as well. Even just replacing the existing incandescent or halogen light fittings in high usage areas such as the kitchen, lounge, family room and hallways will result in savings
Greatly reduced maintenance costs
Savings can be made in the long term because LED Lighting lasts much longer than traditional incandescent, halogen or fluorescent lighting. This means replacement, maintenance and repair costs are greatly reduced.
Improved lighting
LED lights are far more versatile than traditional lighting. We can create a brighter, colourful (if required) and more beautiful lighting design that will suit the shape and mood of any space.
Want to know more? get in touch with us!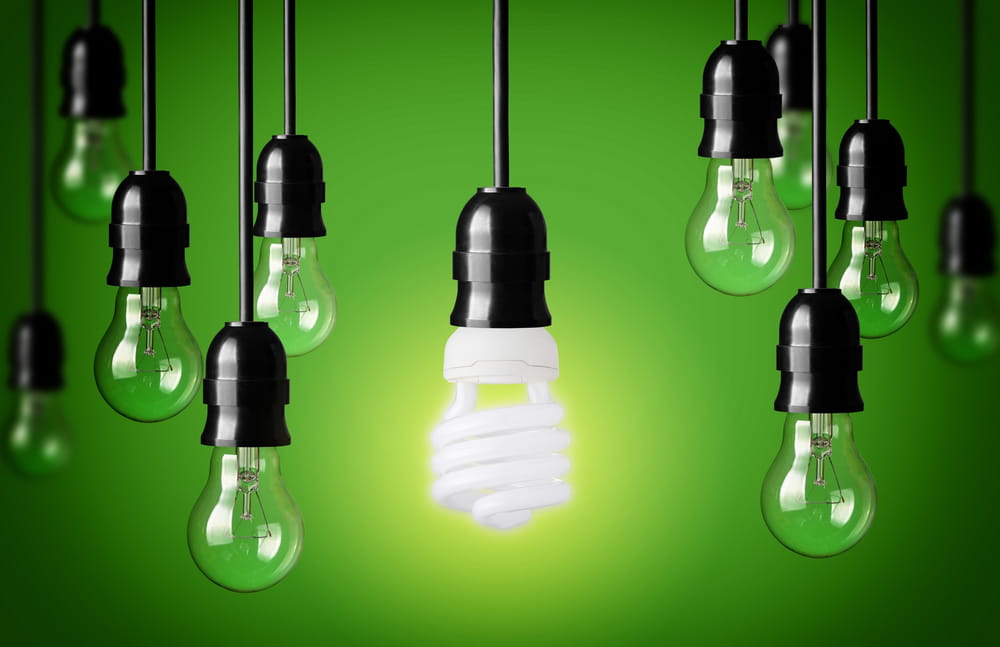 Internet and Phone Wiring
So if you need new data or phone outlets in your home, we can help. And because we are electricians, we are experts at hiding cables!
If your installation is part of a new home electrical installation - then the wiring is all pretty straight forward. However, if you want extra cables in an existing home, the project can be a bit more challenging.
Fortunately for you, our experience means we can advise on the most practical and cost-effective ways to install cables in an aesthetically pleasing way while achieving excellent data speeds.
If you already have Chorus Fibre installed from the street into your home, now is a great time to get us in to run data cables to your living areas, bedrooms, office and gaming rooms. Basically wherever you and your family need the fastest connections in your home.
Ask us how to get the best high-speed internet in your home.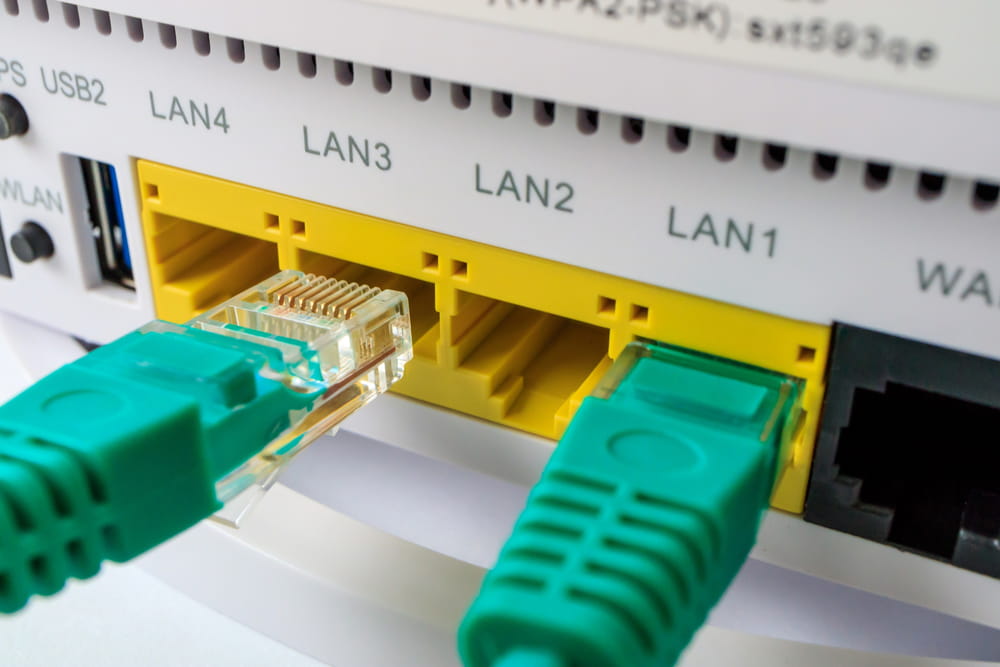 Switchboards, Mains and Safety Switches
An electrical switchboard upgrade may be required to ensure your home & family are safe from the risk of fire or electrocution. If you're not sure, it's easy to get one of our registered electricians to check it out for you
Home mains switchboards are sometimes known as circuit breaker boards (or for those who are old-school) fuse boards.
Today's modern home switchboards are far safer with more advanced technology. This reduces the chance of electrical issues occurring, that could affect your entire home.
New switchboards are also fitted with RCD safety switches which keep you from receiving a nasty shock if something goes wrong when you're flicking a switch or have a faulty home appliance.
Older fuse boards can also include some other serious safety risks, such as fuse wires and even containing asbestos. These risks are eliminated in the newer version electrical switchboards.
If you are renovating or just getting some mains or cabling installed, that is an excellent time to replace that dangerous old board with a far better-looking new switchboard with the mandatory safety switches that will meet all the current electrical standards and regulations.
Ask how our "Totally Dependable" team of experienced electricians at Laser Electrical Remuera, can keep your home and family safe with our expertise in mains wiring and new switchboard installs.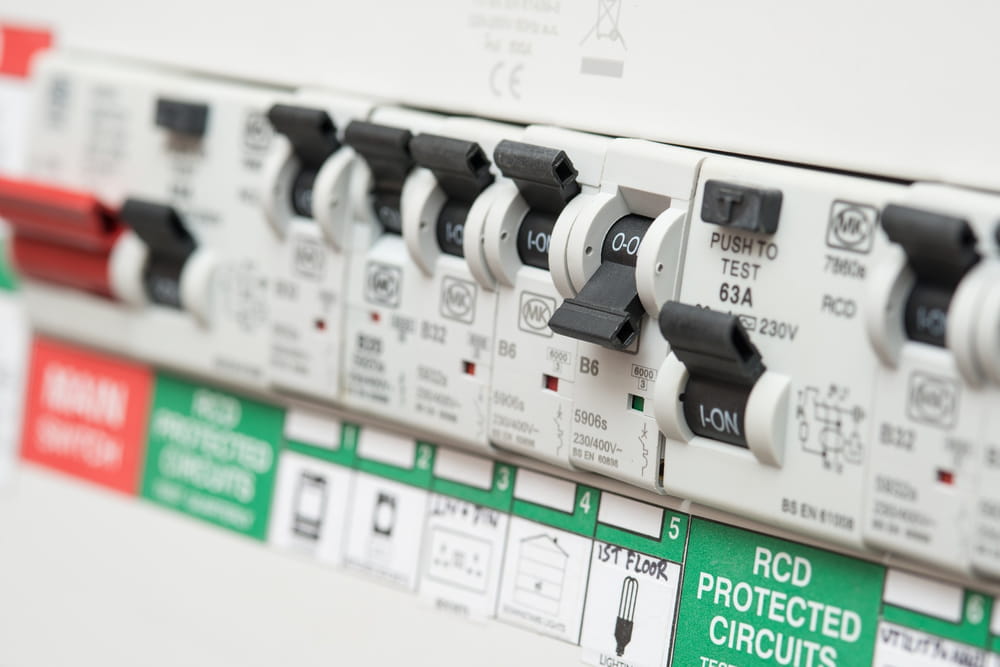 House Wiring
Laser Electrical Remuera has excellent domestic electricians, who understand that the finished product will be someone's home. This type of work demands it's own set of skills & meticulous attention to detail.. The great news is, when it comes to either wiring or rewiring a house, we specialise in both!
Working throughout Remuera and across the greater Auckland area for 99 years has given us the experience and knowledge on how to wire & rewire homes in an efficient and professional way.
New Home Wiring
Wiring for new builds & the required electrical connections should be completed by a registered electrician.This ensures that everything you can see 'front of wall', is safe & fit for purpose because the wiring & connections behind the walls (that you can't see) are fully compliant with the NZ Electrical regulations.
Older Home Rewiring
A pre-1960 home could be wired in old-style cables that are notorious for their deteriorating insulation, which eventually exposes the bare copper wires underneath. In addition to this, older light switches, electrical switches and power points can become brittle and break apart with age. Both of these scenarios can create a serious risk of fire or even worse, electric shock.
Also, electrical products installed in houses back then were not designed or wired to suit the way we use lighting and power circuits in our homes today. Technology has also come such a long way and today's modern cables, light switches and power points are far safer.
Benefits of rewiring your house to modern standards:
Less ongoing electrical repair and maintenance work
Cheaper house insurance
Stop fuses tripping
Fewer light bulbs blowing
Peace of mind through removing fire and electric shock hazards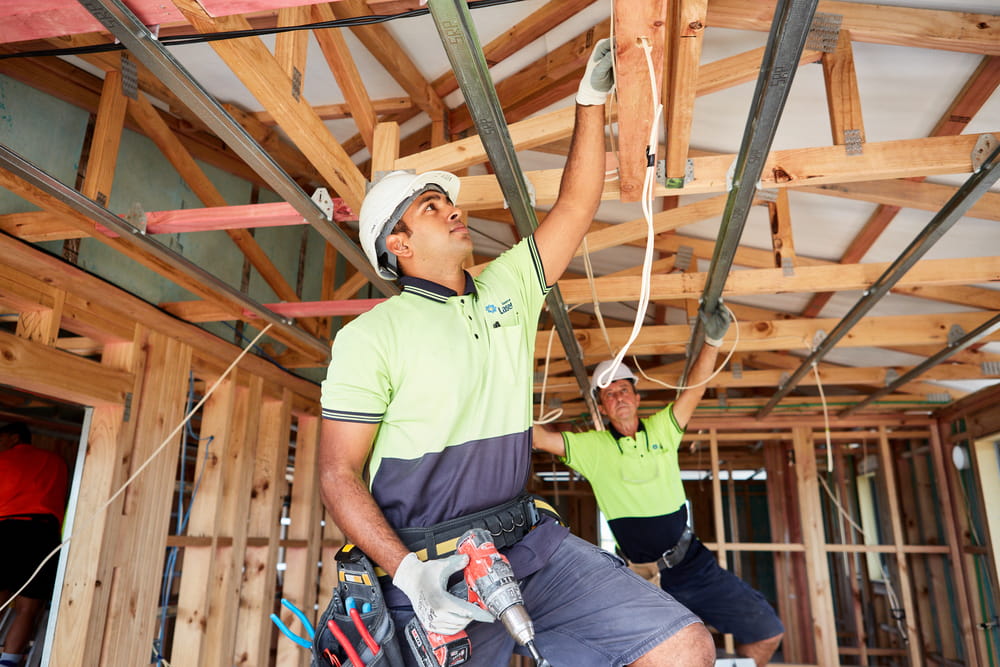 Electric Vehicle Charging
Are you already ahead of the curve or maybe you have plans to upgrade to the earth-saving option for private transport? Drive yourself into the future with electric vehicle charging in your home.
Electric cars are quickly becoming the new normal, especially in Auckland. Pure EVs are now even more popular than hybrids and because of our busy day to day lives, having a fast-charging solution in your home is the best way to go.
Perhaps you need an EV Charger installed as part of your New Build electrical install, or do you need an electrical installation in your existing home? Do you have loads of space to spare or is your garage is a little bit cramped?
Laser Electrical Remuera can work with you to get the best electric car charging solution installed in the perfect position. We want to be sure you never run out of juice. You can trust our qualified domestic electricians to get it done right!
Give us a call & ask what we can do for you.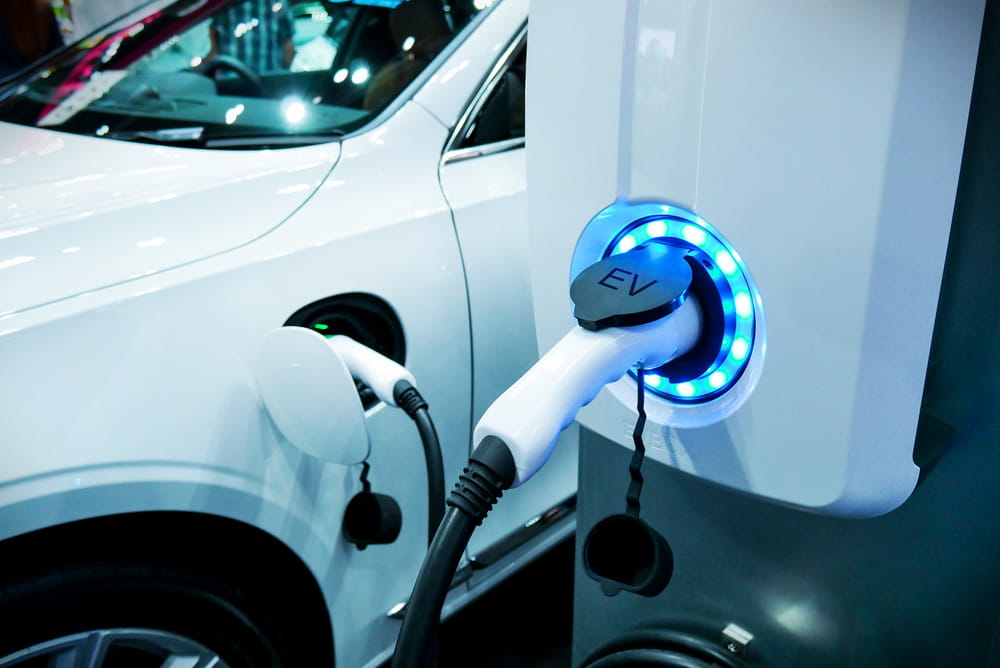 Commercial Maintenance and Repairs
Every job is important to us at Laser Electrical Remuera, and we pride ourselves on our prompt response to any call out, big or small.
Our aim is to 'take away your pain' by providing a qualified electrician who shows up on time, is friendly and well presented and carries out your electrical service job with professional care and skill.
While we are based in Remuera, we service all areas including the Auckland Central area & the wider Auckland region.
Chat to us about how we can provide you with an Electrical Preventative Maintenance Schedule, to reduce the expensive cost of emergency electrical repairs or replacements in the future. Regular electrical maintenance will help keep your workplace safe and operating efficiently.
Also at Laser Electrical Remuera we offer a test and tag service for all your Electrical Equipment and Appliances. Again this is about keeping yourself, your team & your customers safe within your business environment.
So whether your entire mains switchboard has blown or you just need a light switch replaced, you can rely on us at Laser Electrical Remuera to provide our usual "Totally Dependable" service.
Talk to us about how we can help you out.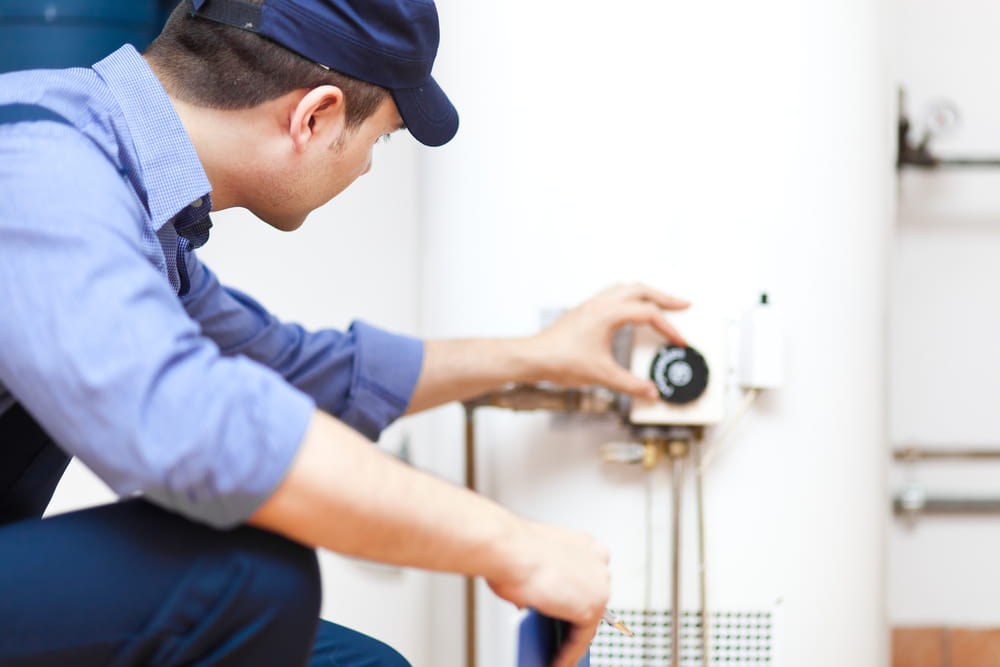 New Builds
From electrical wiring to installing communications cables and outlets, We do it all, and we also offer a full electrical design service.
This ensures your premises comply with all the electrical and building and apartment regulations. Our team of experienced electricians at Laser Electrical Remuera can cover all your new build electrical needs, whether it's a large project or small.
LED lighting, switchboard wiring and install (individual and/or communal) or power switches and outlets, with our extensive experience and a wide range of product and service offerings, we can help make any project run seamlessly. We fully understand our role in the construction process and we are a reliable and proven contractor.
At Laser Electrical Remuera, we have a commitment to a high standard of health and safety and believe all accidents are preventable. We ensure our electrical technicians are up to date with current health & safety practices and do our best to ensure that all sites are safe before proceeding with any work.
Do you have a new build going ahead in Auckland? Ask us how you can gain a reliable partner in your construction project.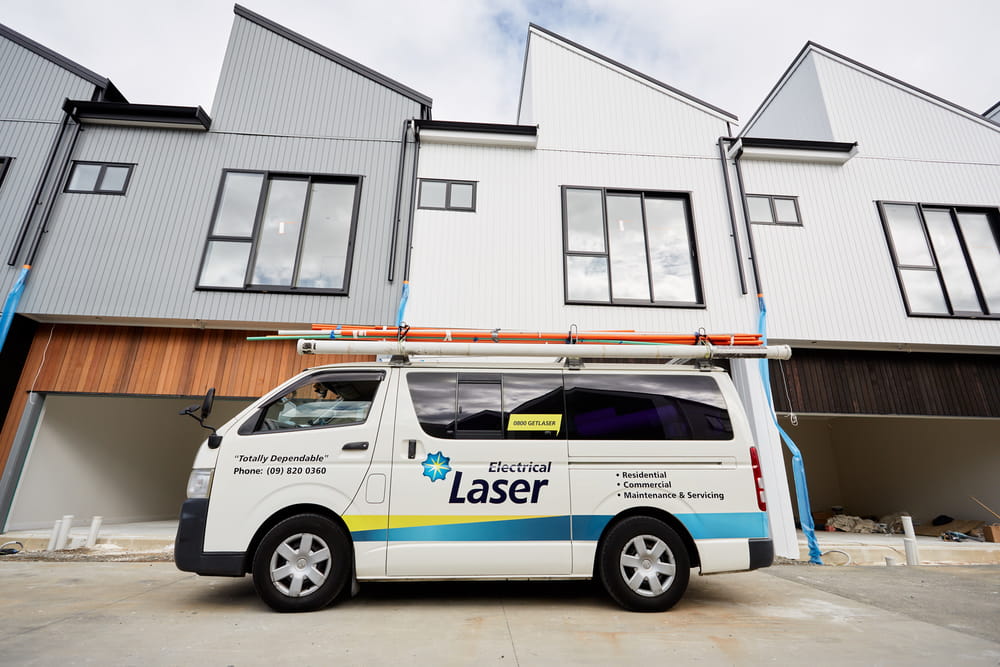 Property Management
Those who trust us know that their clients will get a prompt response and a quality installation from one of our expert registered electricians.
Perhaps you are a:
Body Corporate – You will have wide-ranging and yet some very specific electrical needs. Fortunately, our electricians are experienced & familiar with the unique challenges inherent with Body Corporate Properties. Currently, we look after the electrical needs of Body Corporate Properties across Remuera, Central Auckland and the surrounding suburbs.
Property Maintenance Company – We have specialist technicians who take care of the electrical maintenance and service work for several leading Property Management and Property Maintenance Companies. They take advantage of our cost-effective systems, excellent service and experienced people.
Private Landlords – We understand that when it comes to looking after private properties, people's comfort and livelihoods are paramount, hence the importance of finding the right electrical servicing solution in a timely manner. It's perfect then, that we provide no-nonsense electrical services which keep the tenant happy while looking after the interests of the owner.
Talk to us about how Laser Electrical Remuera can help take the headache out of your Property Management Services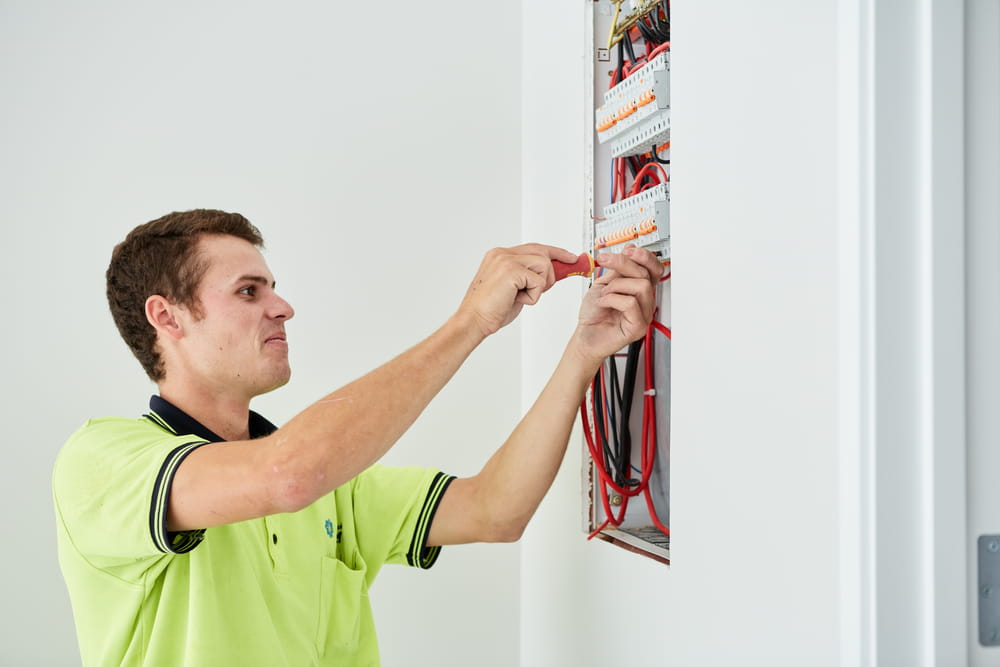 Fitouts
Whether you are starting from scratch or have an existing commercial or retail space, let our professional team at Laser Electrical Remuera work with you to ensure you end up with the high quality finished product that you expect.
Laser Electrical Remuera has a skilled and qualified team of electricians and dedicated project managers. This means the tight time frames and high-quality finish demanded by these types of projects can be handled with little or no fuss.
If needed, we can help with the electrical design process. This includes all aspects of an electrical system including lighting design and controls, audio systems, connections & outlets for specialist electrical equipment as well as digital display screens and more.
No matter your setting, Laser Electrical Remuera can help design and fitout your space to create a finished product that not only looks amazing but is both practical and functional.
An older commercial space could require electrical upgrade work such as the installation of LED lighting, an electrical switchboard upgrade, communications (data and phone) installations and power switches.
Then, once the electrical installation work is fully completed, you may want to look at any on-going proactive electrical maintenance and servicing work that may be required. This will ensure your electrical system is always in tip-top shape.
Our professional team will work with you to make sure that your needs are always kept centre stage.
Give us a call and ask how the team at Laser Electrical Remuera can help you out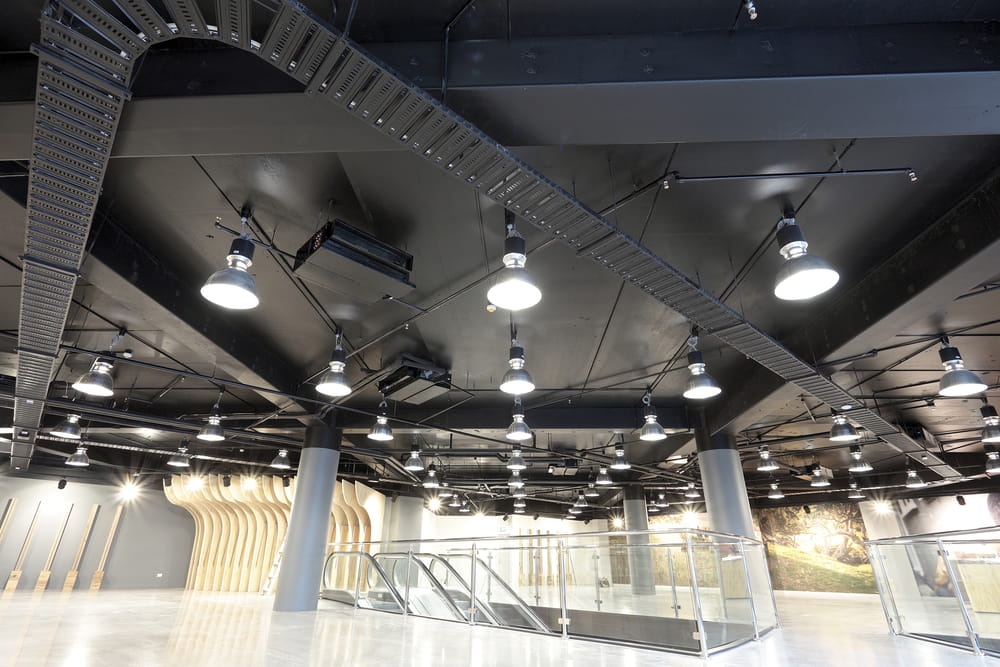 Emergency and Exit Lighting
Safety isn't just about complying with regulations, it's about making sure that you are prepared for any unexpected emergency.
The physical location of New Zealand, sitting right on the Pacific Ring of Fire, makes us more vulnerable to natural disasters. Therefore, it is good to know that when an unexpected emergency strikes, a functioning, well-designed emergency lighting system could literally save lives.
Laser Electrical Remuera can install, test and repair emergency lighting and exit signs for the commercial sector, ensuring you meet all your safety requirements. Typical emergency lighting installs or service work could include offices, schools, dormitories and factories.
We have IQP registered commercial electricians on staff and with our commitment to a high standard of health and safety, you can rest assured that your emergency lighting installation is safe and reliable.
Ask now how Laser Electrical Remuera can make sure your emergency lighting is up to date and working correctly.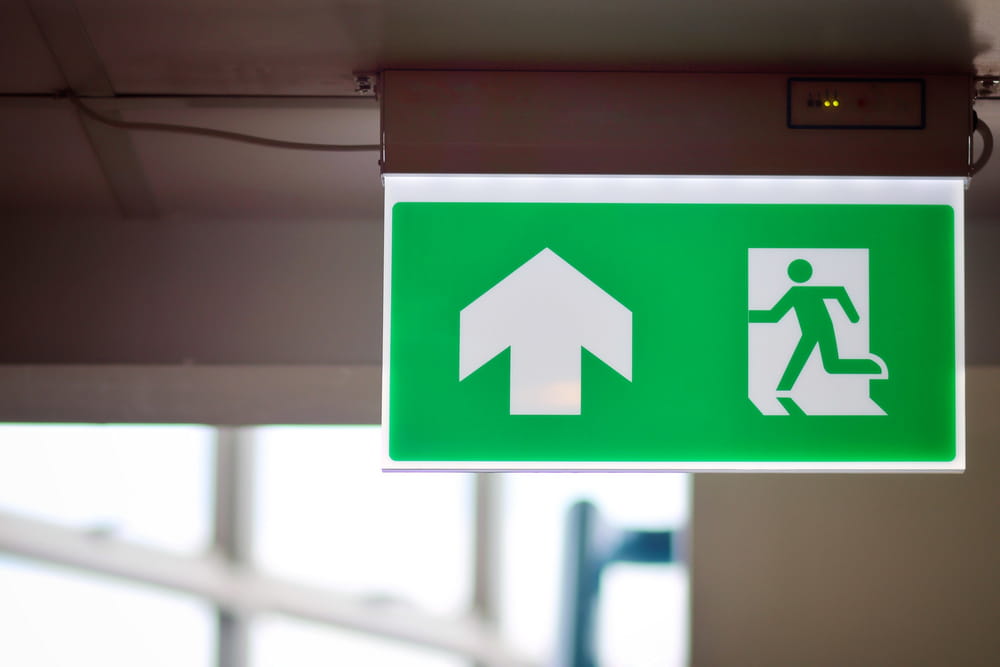 Data and Communications
Most of today's modern businesses work 'In The Cloud' and use VOIP for their phone systems, therefore, fast speed internet is absolutely essential.
Having computers and other devices connected by a hard-wired data cable will make your internet far quicker. This is because information and data can move more quickly and efficiently through a hard-wired connection than it can via a Wi-Fi wireless connection.
We know cables can be a nightmare but our commercial electricians are experts at keeping them tidy and hidden. We can advise you on what would be the best practical, cost-effective way to install and hide cables in a way that looks good with no compromise in performance.
Has Chorus installed Fibre from the street and into your building? If so, that's great. Get us to come in and run data cables to wherever you need them within your premises.
Ask us at Laser Electrical Remuera how we can help your business get the fastest possible internet throughout.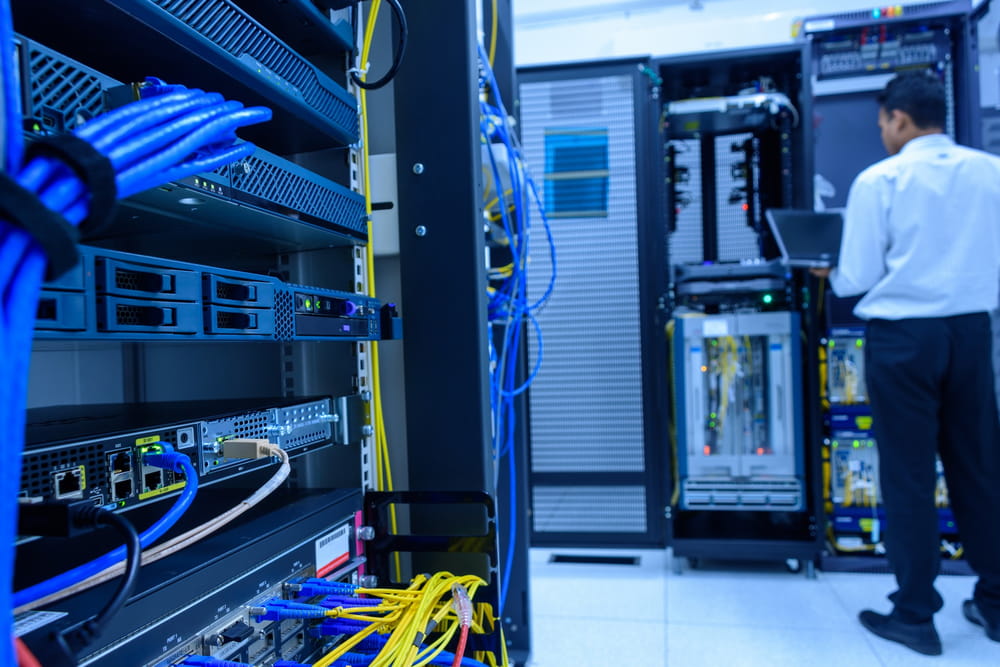 Appliance Test and Tagging
Business Owners, are you aware that it is your responsibility to ensure all electrical equipment that you or your employees use, is electrically safe for use & maintained in a safe condition?
What needs to be tested?
Any electrical equipment that is connected to the electrical supply by a flexible cord and/or connecting device needs to tested and tagged.
Examples of office equipment that you probably use on a daily basis without even realising:
Kitchen appliances such as: Toasters, Kettles & Water Boilers, Microwaves, Coffee Machines, Fridges & Freezers etc (even if they have been brought in from home)
Computer equipment such as: leads for Computers, Printers, Monitors, Tills, Phone & Tablet chargers
General equipment such as: Electric Fans, Radios, Stereos, Electric Clocks
Examples of specialist Electrical Tools & Equipment that you may use in the process of running your individual business:
Tools (Drills, Saws, Cutters, Machines, Compressors etc)
Ovens & other Commercial Kitchen equipment
Extension Leads
RCD Protection
How often does my equipment need to be re-tested?
The tagging re-test cycle depends on the type of electrical equipment & the environment in which it is being utilised, ie: an extension lead being used every day on a building site will require more frequent testing than an office desktop computer. Typical testing cycles are 3 monthly, 6 monthly, 12 monthly or 5 yearly.
Testing should be carried out over the entire life of the electrical equipment
Why use a licenced electrician from Laser Electrical Remuera to Test & Tag your electrical equipment & appliances?
If a piece of electrical equipment fails the test – because you are using Laser Electrical Remuera's registered electricians, we can quickly assess whether the appliance is repairable, & if so, carry out the repair quick-smart!
Our system creates a Log of the testing history for every piece of equipment in your business. Therefore, at any time, we can print a report showing the full test history for any Test & Tagged appliance
You don't need to remember to get hold of us when any piece of equipment is due to be re-tested. Our system will alert us & we can then notify you to get a re-test booked in.
Get in touch with us if you'd like to find out more: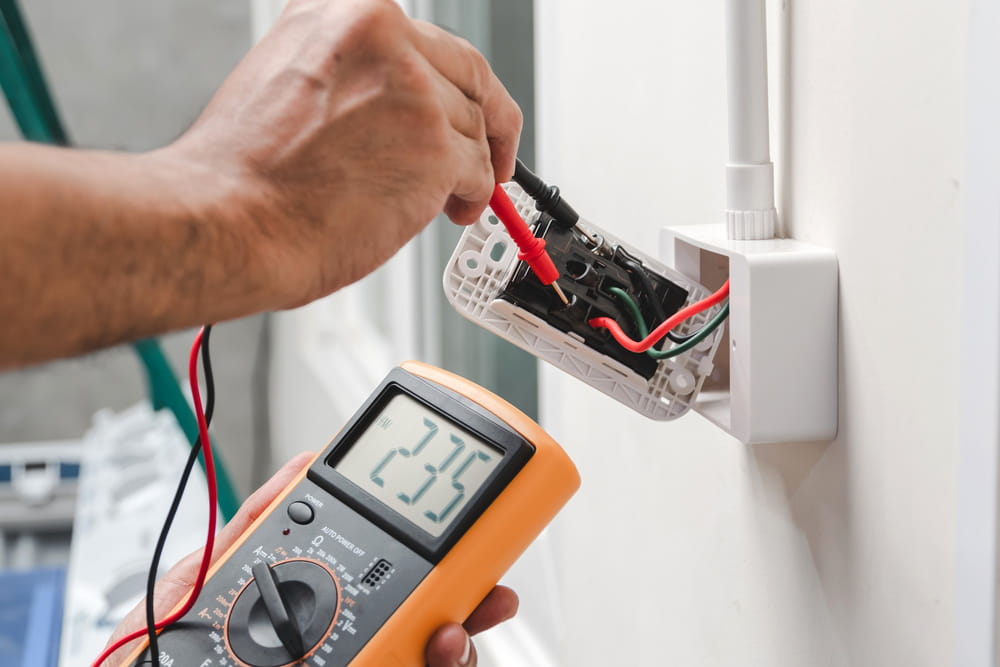 Renovations
The electrical needs for a commercial space can be varied and complicated. Therefore, when it comes time to renovate, who can you trust so you end up with a finished product that looks great and functions efficiently?
So is your Office, Warehouse, Shop or Community Facility due for a facelift? If so, talk to us, we are experts in commercial electrical renovation work.
Due to the nature of renovation work, there are always unique challenges. Often, unforeseen obstacles can pop up as the job progresses. However, after years of experience completing electrical work on renovation type projects, there isn't much that we haven't seen or have had to deal with. We just get it sorted.
Laser Electrical Remuera's experienced, commercial electricians offer expert advice on the most up to date Lighting and Electrical products available. We can help with the overall electrical layout and design, with suggestions of energy-efficient & cost-saving options (such as LED Lighting, Timers & Sensors) while ensuring that the overall functionality meets the needs of your team and your customers.
Call our "Totally Dependable" team at Laser Electrical Remuera to ask us how we can make sure you're electrical renovation is (and stays) on the right track from start to finish.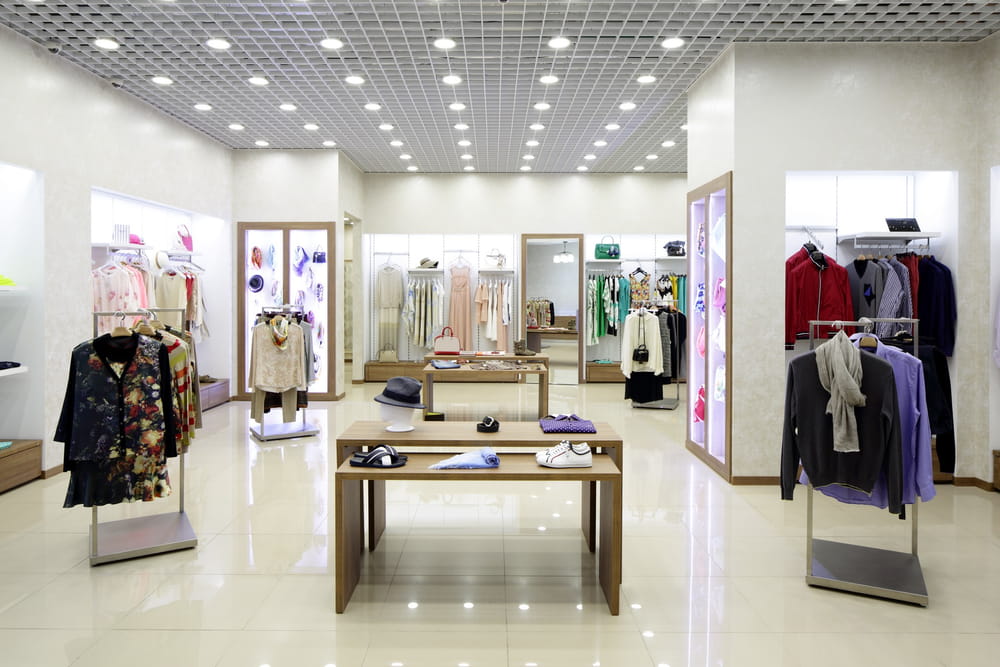 About Us
Previously known as Vear Electrical, we were established in 1921 by Alf and Jack Vear. In 2008, we accepted an invitation to join the Laser Group as Laser Electrical Remuera.
"This was a massive and very emotional decision for us," says owner Paul Martens, who bought the business and the tradition in 1984. Vear Electrical and our team of registered electricians had been looking after the electrical needs of the people of Remuera and the surrounding suburbs for over 80 years.
"Literally as electricity was being introduced into Auckland we were there. We had a very large and loyal customer base who were not only our clients but our friends. We didn't want to lose that very special relationship we had with these people, the history and the area. But to be honest, we just had to move into the 21st century if the company was to survive and prosper in these changing times, what with all the technology that surrounds us."
"So when we really thought about it, we knew how to offer a very professional service. We had fantastic staff, history and tradition, but we didn't have the systems and scale that Laser offered such as bulk purchasing power and modern technology, which would make us more efficient in this very competitive and changing environment."
Since we made the leap to Laser, we have been able to offer the same top quality service that sits at the core of who we are, as well as allowing us to offer the most modern solutions to our expanding customer base.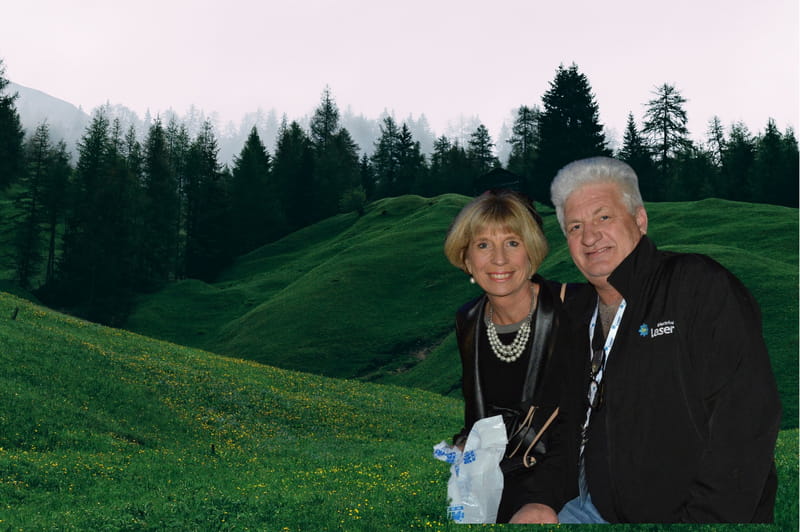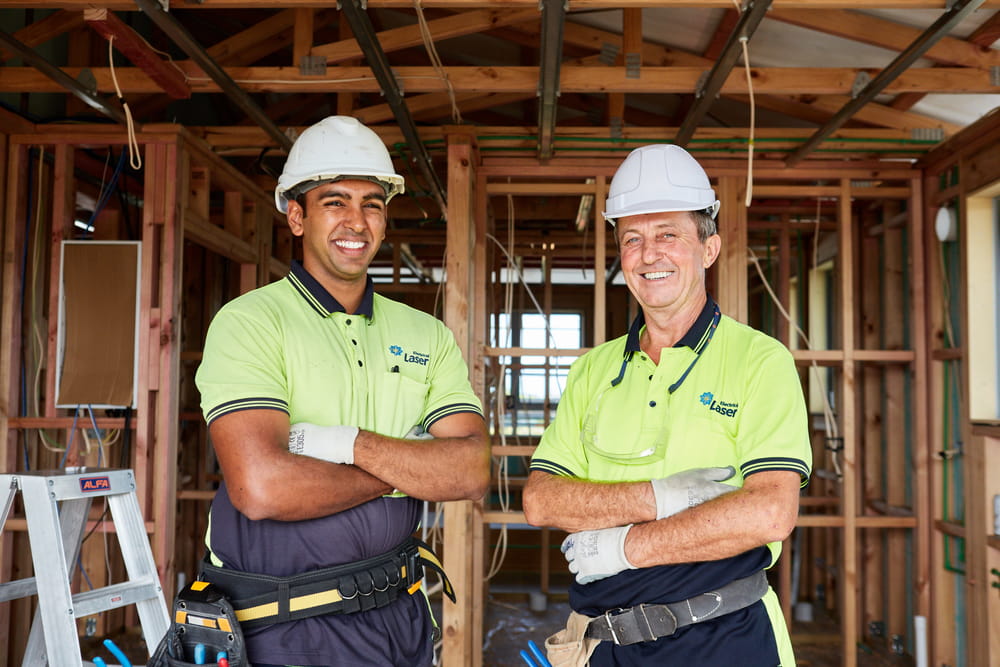 When you hire a Laser Plumber or Electrician, you'll receive our 'Totally Dependable' service!
Timely delivery
Promise of care and skill
Appropriate work for customers' needs
Well-presented, professional employees
Ensure responsibility of material supplied
Honour manufacturer's guarantees
Meet and frequently exceed our customers' expectations
Tim, our regular electrician, is always friendly and competent. He knows our building and is familiar with what is required to keep us functioning well
Prompt, efficient service from booking to job done
Did exactly what we wanted and service man was very friendly, efficient and courteous
Professional service which was on time and dependable
Easy to book someone to come out, technician arrived on time (early even) and completed the job in a timely manner and communicated what was wrong very well. Invoice followed in a good timely manner. Thank you.
Efficient, timely and covered all options, good communication
Prompt & efficient service
Find us
Laser Electrical Remuera
Unit 4, 1 Eric Paton Way,
St Johns, Auckland 1072,
New Zealand
Enquire now
Contact us with any question, booking request or quote.