Laser Electrical Gore
We provide electrical services for clients across Southland and West Otago
We are a family business and we pride ourselves on our professionalism and friendly manner. Our quality electricians and refrigeration engineers service both residential and commercial throughout a vast surrounding area all over Southland and Otago.
We started our company Marr Electrical & Refrigeration Ltd in 1992 and our good reputation in the industry saw us join the Laser Electrical Group in 2004. Contact us for all your heat pump requirements, dairy shed conversions, new dairy sheds, vat chiller refrigeration, Mahana Blue heat recovery and all other electrical installations with a "Totally Dependable" service.
Our Services
Commercial
Domestic
Industrial

Rural
Air Conditioning
Laser Electrical Gore can help you choose the correct type of air-conditioning unit to suit your needs and our trained and qualified electricians will carry out an expert installation. You can rest easy knowing that your air-conditioning has been installed correctly and safely by our qualified technicians.
Laser Electrical Gore can take care of all your air-conditioning installation requirements. We partner with the best suppliers and leading manufacturers to ensure that our clients are getting a proven and reliable end product.
For commercial clients, we can design, install and maintain a range of air conditioning systems to suit your business requirements. We also offer service & maintenance schedules to ensure greater system performance and longevity. General ventilation systems can also be designed to suit. We are experienced designers and installers focused on achieving ultimate climate control.
From expert advice to professional installation, talk to Laser Electrical Gore about how we can help you find the right air-conditioning solution. Please contact us to discuss your requirements.
We are an authorised Daikin Dealer.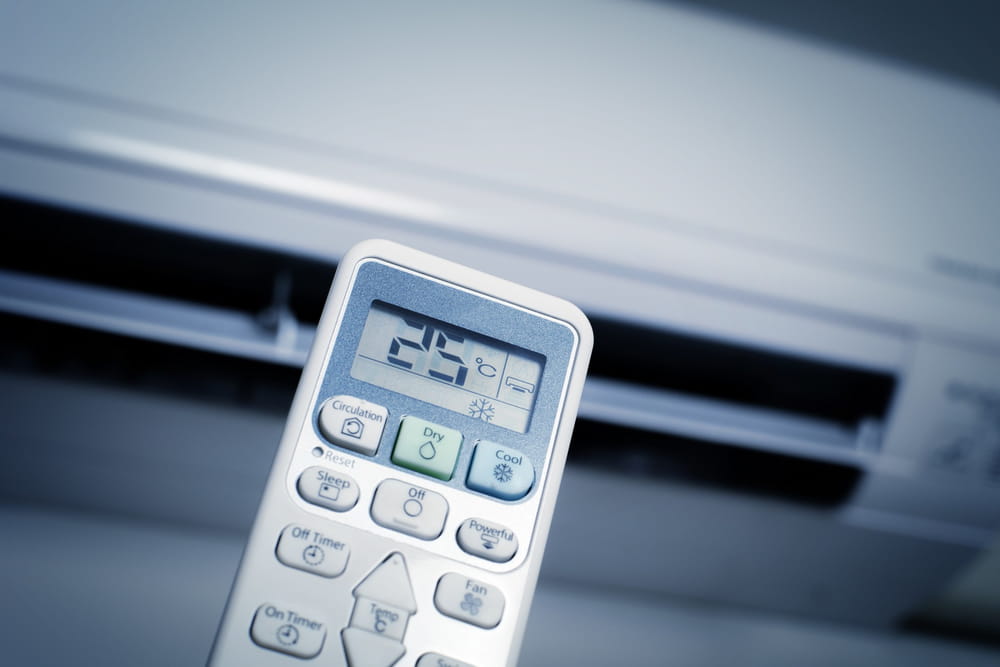 Heat Pumps
Keep your home and family warm during the winter season! Laser Electrical Gore provides supply, installation and maintenance to heating systems and heating appliances for clients across Southland and West Otago.
Laser Electrical Gore can supply, replace and install electric heating systems. We have partnered with Daikin to ensure that our clients are getting a proven and reliable end product. Our certified electricians will then carry out an expert installation so you can rest easy knowing that your heating system has been installed safely by qualified technicians.
We also provide general maintenance and service of all major heating systems and appliances. You can rely on our certified electricians to make sure your heating system is running efficiently for the colder seasons. Contact Laser Electrical Gore to discuss your heating requirements.
We are an authorised Daikin Dealer.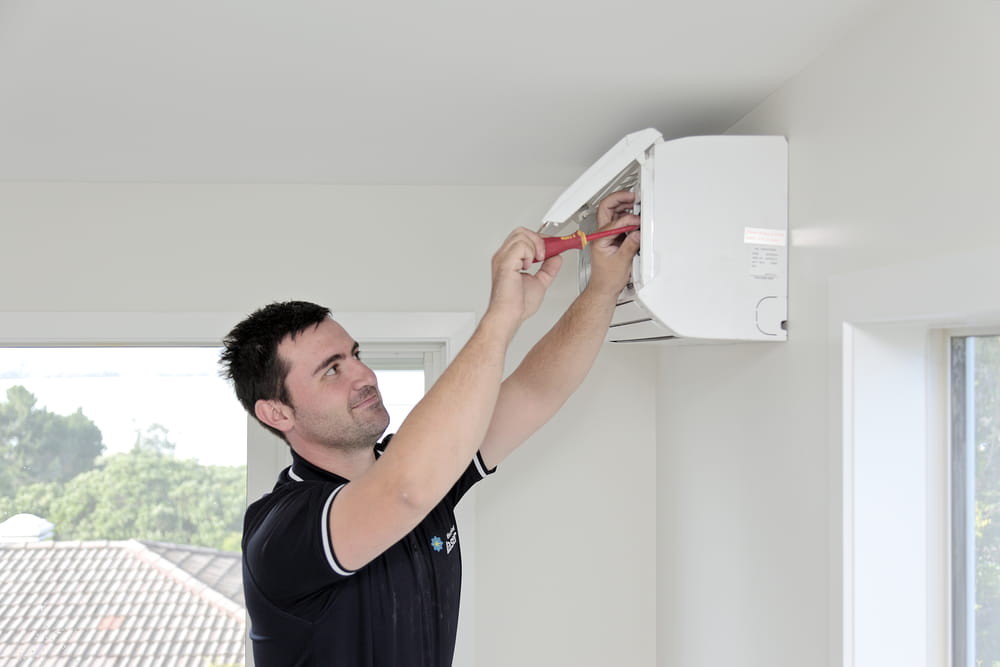 Servicing & Maintenance
Whether you require maintenance & servicing for your home, workplace, factory or farm, Laser Electrical Gore will be there when you need us. We provide electrical maintenance for clients across Southland and West Otago.
Electrical maintenance and servicing is vital to ensure your home or workplace is safe and operating efficiently. We can provide a Preventative Maintenance Schedule to reduce the expensive costs of repairs or replacements in the future. Sometimes unforeseen breakdowns do occur, and Laser Electrical Gore will be here when you need us most.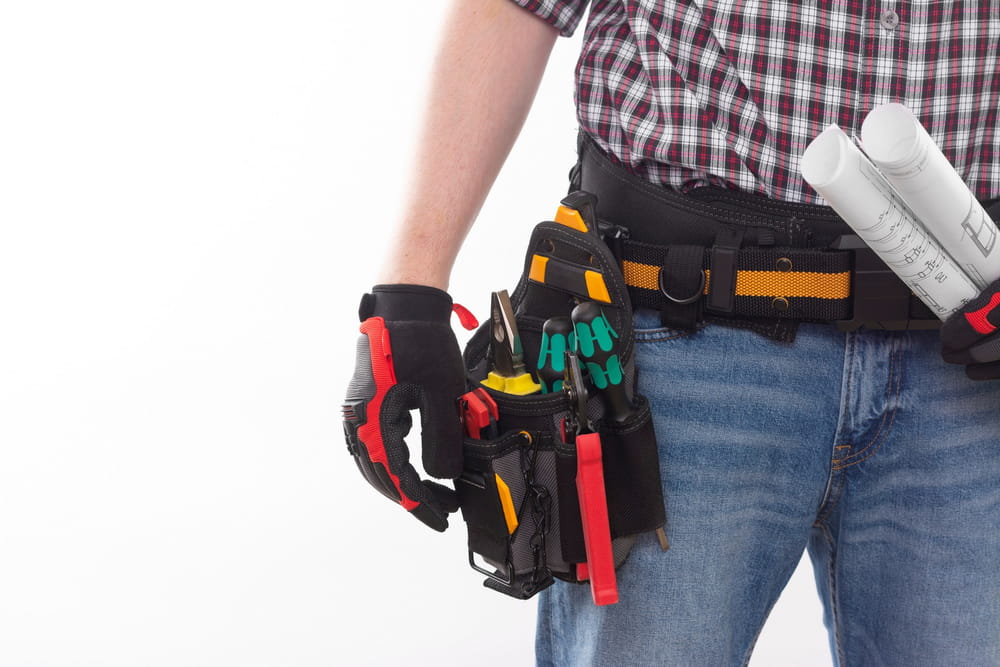 Solar Power
Laser Electrical Gore is a trusted solar installer, serving clients across Southland and West Otago. We have provided our clients with high quality solar systems and solar panels, that provide benefits both financially and environmentally.
Laser Electrical Gore will work with you from start to finish to install your solar system and solar panels. We come to your home or office for a site visit to inspect, measure and provide advice on the system that would be suitable for your lifestyle and budget. We then handle all paperwork from our office and can answer all of your queries, making the process simple and straightforward.
We pride ourselves on using quality equipment and materials provided by our local supplier, enabling us to offer excellent warranty and backup support. For more information or to get an obligation free quote, please contact Laser Electrical Gore.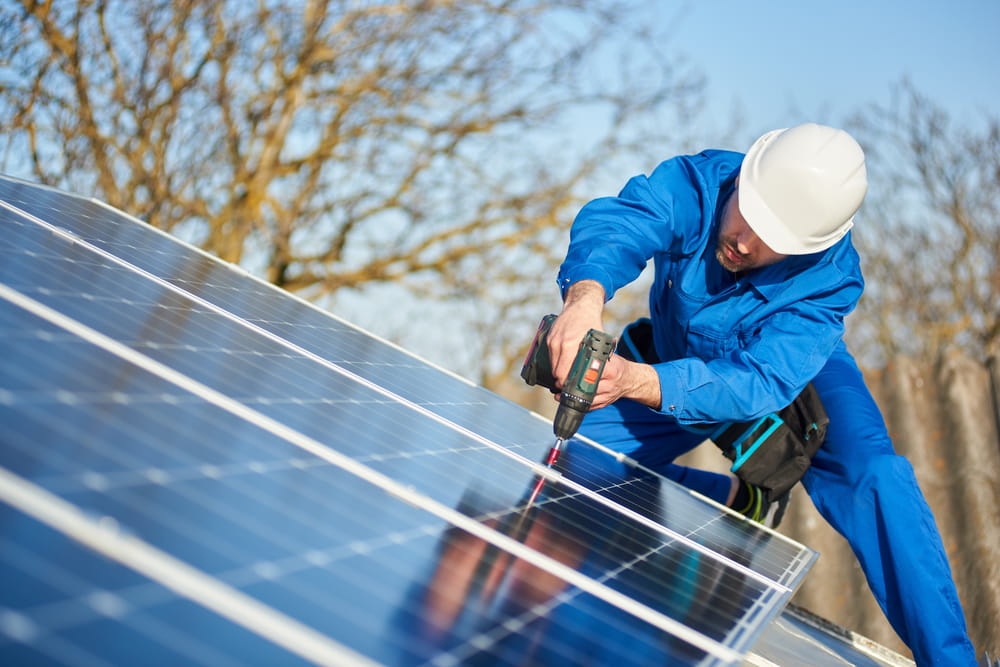 Electrical Installations
Laser Electrical Gore provides 'Totally Dependable' installation of all electrical requirements for clients across Southland and West Otago.
When you partner with Laser Electrical Gore for electrical installation, you can rest assure that your electrical systems will be operating at full efficiency from the moment you flick the switch on your new system.
When it comes to installation, our goal is to minimise your stress by providing an electrician who shows up on time, is well presented, professional and carries out your job with care and skill. We aim to ensure that you never have to worry about your electrical systems. It's our commitment to provide our customers the highest level of service and expertise.
Through innovation, planning and use of quality systems we take pride in providing you with the highest level of customer service. Need an electrician that's "Totally Dependable"? Contact Laser Electrical Gore today.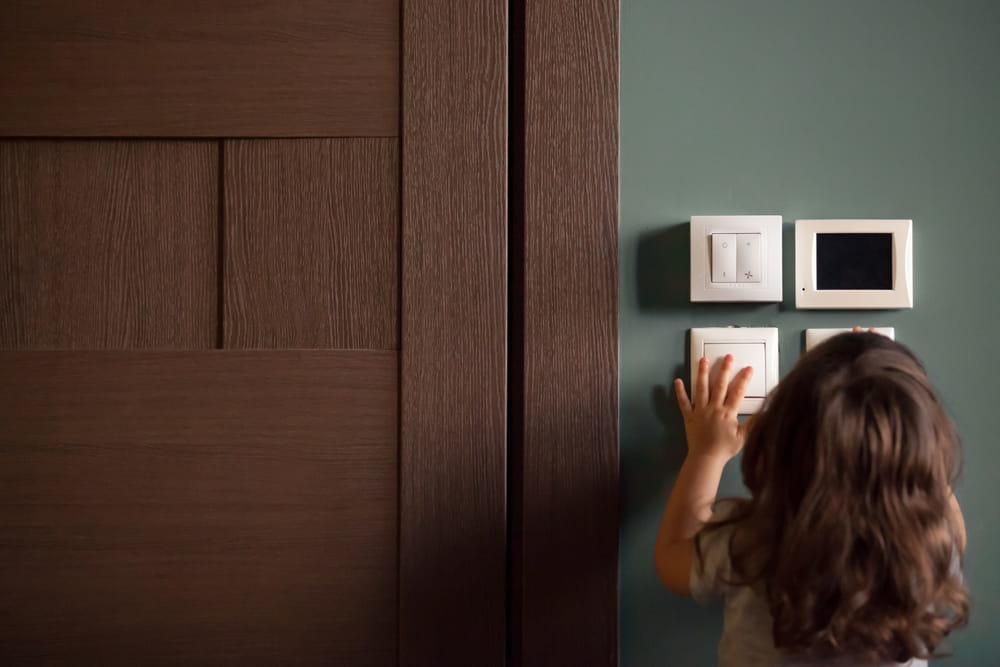 Refrigeration Services
Laser Electrical Gore provides refrigeration services for clients across Southland and West Otago. Our skilled team of licensed technicians have the right equipment and experience to maintain all types of heating and cooling systems.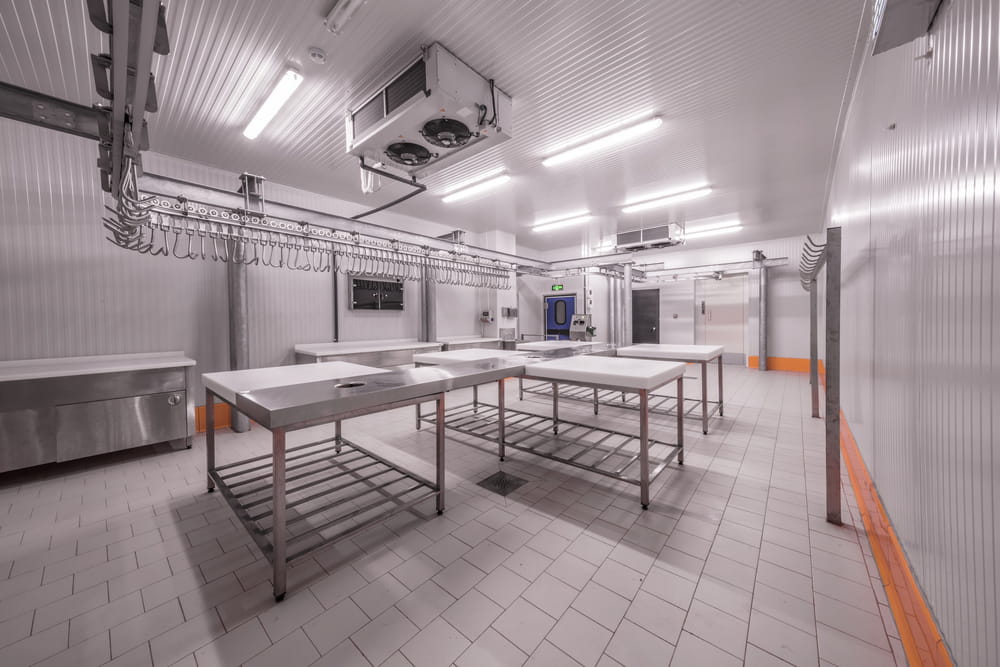 Test & Tagging
It is important that all your electrical appliances are regularly tested and tagged for safety and that they comply with the insurance and electrical regulations. This includes all equipment that plugs in or is connected to an electrical power supply socket. Testing and tagging are strongly recommended for all new, second hand, repaired, and hireable equipment.
Before any new equipment enters the workplace, it must be tested and deemed safe for use. Following the initial test, it will need to be tested regularly over its life span. The regularity of tests varies across the type of equipment and the environment it is used in. Common equipment that requires testing includes electrical appliances and tools, RCDs, cord sets and power boards. Environments such as workshops and factories are required to be checked more frequently than equipment in residential areas such as hotels, motels and hostels
To find out specifically what it recommended for the equipment in your environment, speak with us. We will outline the specific procedure required and they can assist you in setting up test and tag schedules and reminders.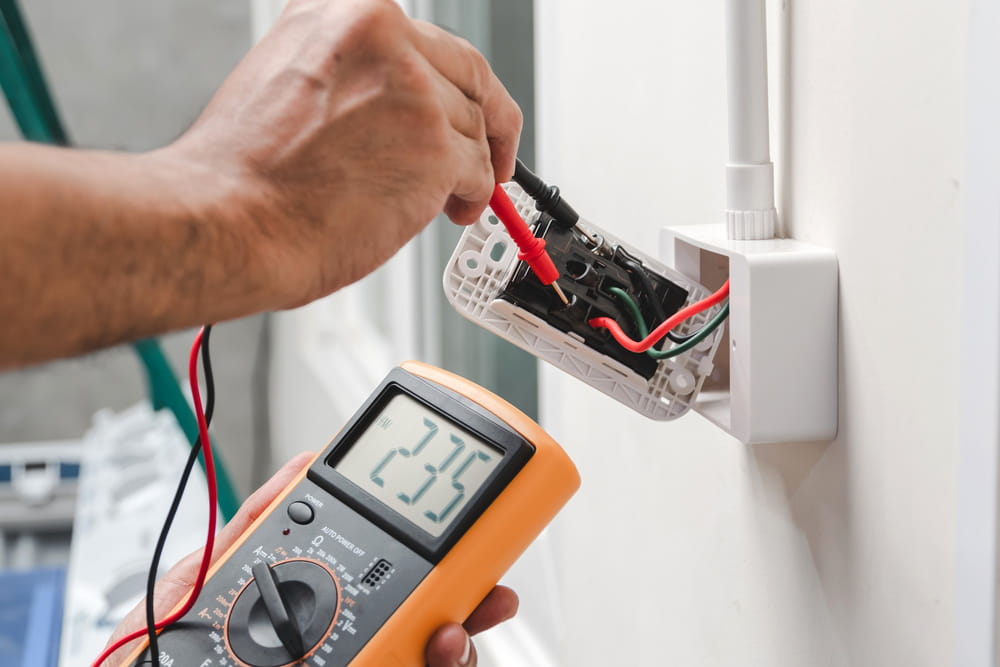 Rural Electrical Services
Laser Electrical Gore have years of experience in rural electrical repairs, installations, rewiring and maintenance. We can also assist in pump installation to provide irrigation and all other applications. Our specialist technicians provide quality workmanship, immediate response, and friendly, expert advice whether it is for new installations or breakdown management.
Electrical Maintenance
Lighting
Power
Automation and Control
Motors and Machinery
Dust and Ignition Proofing
Hazardous Locations
Emergency Service
Fault Finding and Repairs
Energy Efficiency
Back Ups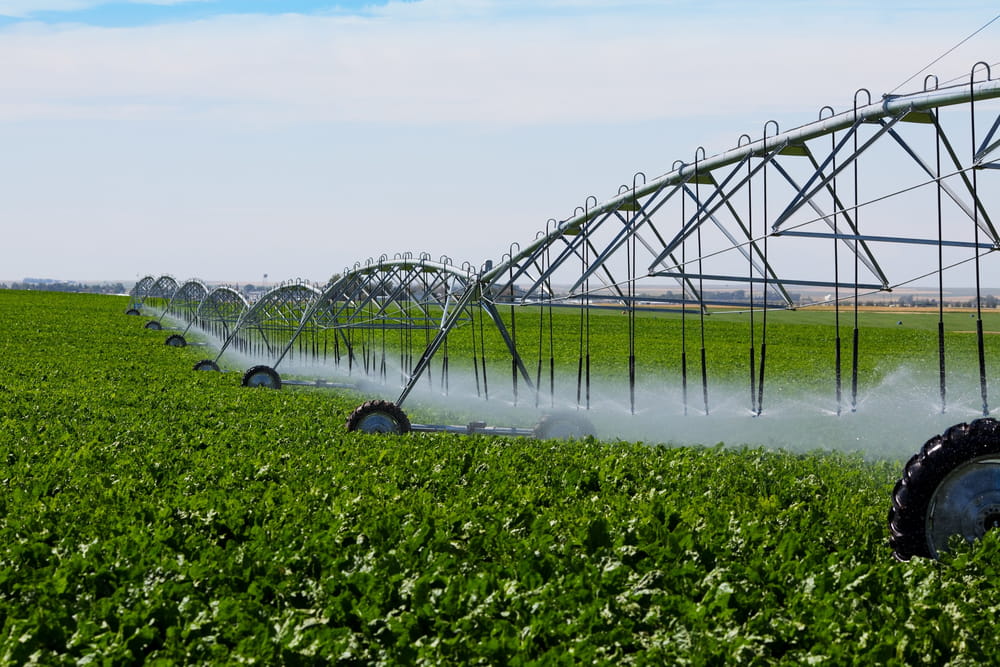 Emergencies
Laser Electrical Gore has a team of 24-hour emergency electricians that can assist you in cases of breakdowns. We offer after hours and same day emergency breakdown services. Laser Electrical Gore is available and ready to respond to your urgent electrical requirements 24 hours a day, 7 days a week.
We can take care of all your emergency electrical needs, so please contact us to discuss your requirements.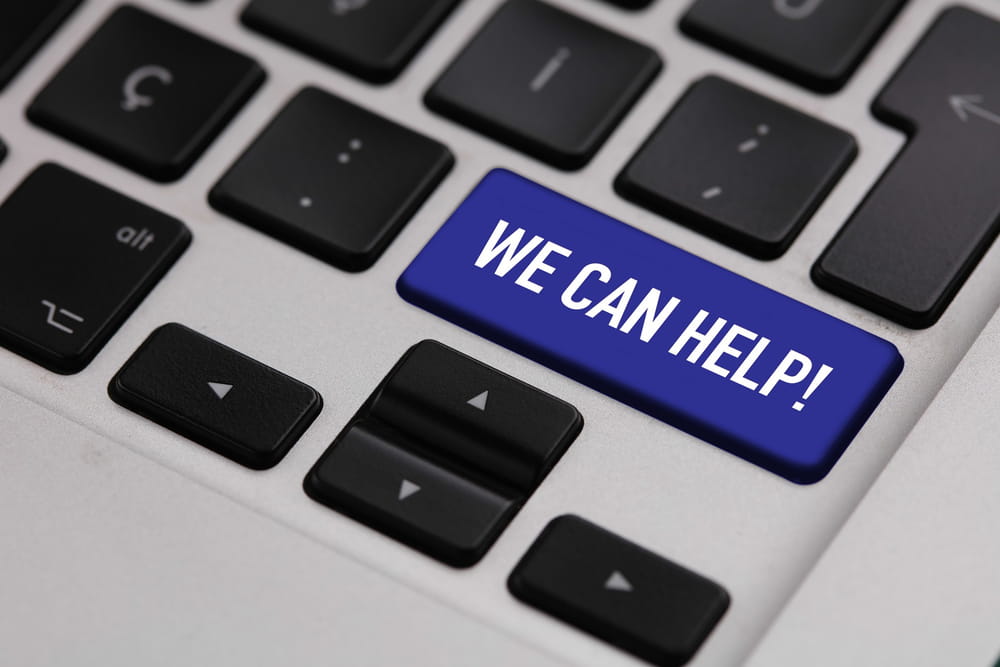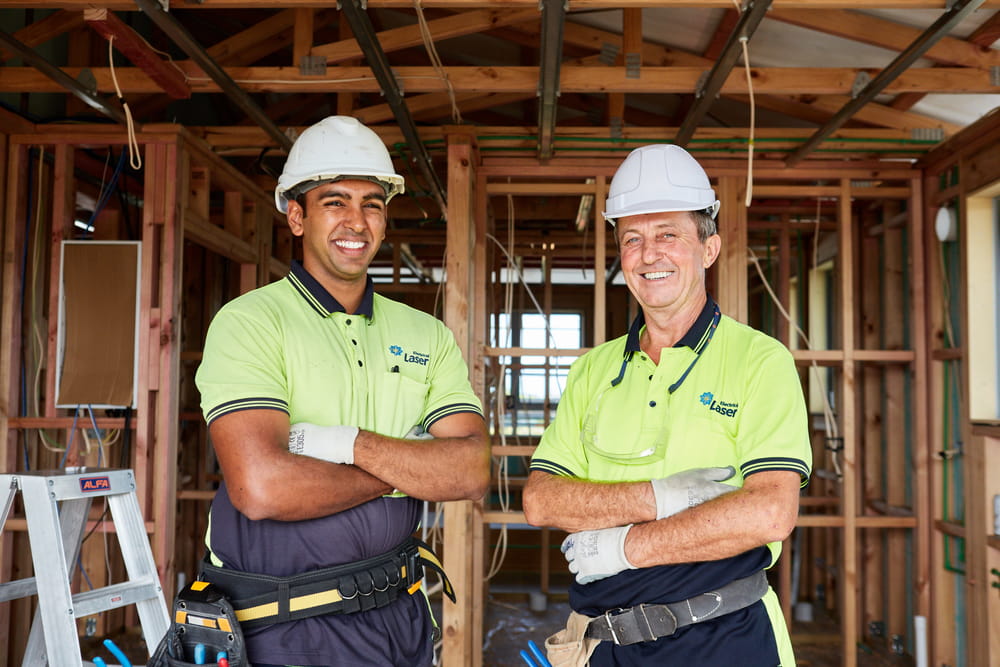 When you hire a Laser Plumber or Electrician, you'll receive our 'Totally Dependable' service!
Timely delivery
Promise of care and skill
Appropriate work for customers' needs
Well-presented, professional employees
Ensure responsibility of material supplied
Honour manufacturer's guarantees
Meet and frequently exceed our customers' expectations
"Laser Electrical Gore are exactly what their web site motto represents, I'd agree they are totally dependable, reliable and well worth recommending these professionals. What a pleasure to exchange business with. A recent experience reminded us just how easy doing business can be, hassle-free operators for sure. Thank you again to all your staff, they act as a team from top to bottom."
"VetSouth Gore has been a client of Laser Electrical Gore since 2009. They complete both scheduled and non scheduled work for us. There excellent service ensures we can run our 24/7 veterinary business without worry. We have always found Laser Electrical Gore to be professional and prompt and their employees are always polite and helpful. They have also 'gone the extra mile' for us on a number of occasions and this has been greatly appreciated by our business."
"We wanted advice from professional company that had experience in the installation of heat pumps in a commercial space as well as be able to install the product at short notice, Laser Electrical responded within 24 hours and the heat pumps were installed within 10 days a week before Xmas. They ticked the boxes in regards to Contractor Health and Safety requirements and where great to deal with. Thanks guys."
"We have used Laser Electrical Gore as our preferred electrical supplier for a number of years and they continue to impress us with their efficient, professional manner. They are responsive and flexible to our scheduling needs ensuring we are able to meet our customers' needs in a timely manner. Their knowledgeable and friendly staff work well with us and our team but more importantly, our customers. We have no hesitation in highly recommending Laser Electrical Gore for all areas of electrical fit out and maintenance."
"It is with pleasure that I can say that we have used Steve Marr and his team at Marr Electrical and now Laser Electrical of Gore, for the past 23 years. During this time Steve has always been very professional, prompt, knowledgeable and conscientious in all Operating a 7 day Supermarket in the rural community we require someone to be at the ready who we can rely on at all times and Steve and his team have never let us down."
"I have been dealing with Laser Electrical Gore for over ten years. In that time I cannot fault the Service that I have been given. There staff are always respectful when working at my property and I have never had to wait a long time for them to fix any problems. I would highly recommend Laser Electrical the best business I have dealt with."
"As a healthcare facility and being a 24-7 operation means that we need reliable and responsive services. That is why for nearly 20 years now we have relied on Steve and his team at Laser for al our electrical requirements. Their workmanship is exceptional and they always respond at short notice regardless of time or day."
"Alliance Mataura has had a long standing relationship with Laser Electrical lasting over 20 years. In that time they have supplied servicing for all our Heat Pumps and Air Conditioning Systems on plant as well as minor electrical installations. We have found their rates to be competitive and their work in line with our production needs. Most of the work is supplied with quotes and carried out in a timely manner. The service staff are of friendly disposition and are willing to assist in any way required. Alliance has strict safety protocols that need adhered to by all contractors. To date we have not had any issues with Laser Electrical safety compliance. We are supplied with annual service reports which allow Alliance to program expenditure as required. I have no hesitation in recommending Laser Electrical as a contractor who are reliable and deliver quality workmanship at a competitive price."
"Laser Electrical carries out scheduled and non-scheduled work for the Council at some of our high profile public facilities, such as the Gore Multisports Complex and Civic Centre. It also presently holds our amenity lighting contract. We have found their staff knowledgeable and helpful, and their response to callouts at short notice is always timely. The company's attitude to health and safety fits well with our high standards. We would happily recommend the company to any potential client."
"Steve and Jill first helped me 11 years ago when I opened my store. Setting up the lighting was a big deal to show case the apparel also fitting an appropriate air con system.Steve's knowledge was very valuable! They have been fantastic ever since. When ever we have needed advice or repairs and maintenance over the years their team are prompt and get the job done."
Find us
Laser Electrical Gore
21A Reaby Road
RD4 Gore 9774
New Zealand
Enquire now
Contact us with any question, booking request or quote.