Laser Electrical Ashburton
Brent and Megan Christie own and operate Laser Electrical Ashburton, under the company Christie Electrical Ltd and have also expanded to include branches in Rolleston, Geraldine and Temuka.
Call us on
(03) 308 2106
Email us on
ashburton@laserelectrical.co.nz
Or click the button below for quotes & enquiries.
The original business - Christie Electrical Ltd was founded in 1980 by Les Christie who started out as an Electrical Contractor, and it was under his father's guidance that Brent completed his Electrical Apprenticeship. In 2003 the decision was made to join the Laser Electrical franchise which provided a strong national brand, "buying power" allowing a more competitive pricing environment, access to a stronger knowledge base and technical support and systems developed specifically for our trade. All of this combined gives an overall benefit to customers.
Their company vision is to continue to grow and develop a totally systemised, efficient and diverse business providing affordable and reliable solutions to all of their clients. Megan and Brent strive to maintain loyal and happy customers and in doing so continue to be the "employer of choice" for their staff. This is underpinned by their company values of Honesty, Integrity, Quality, Reliability and Trust. They encourage their team to keep up with industry knowledge and innovations and give opportunity to up skill wherever possible.
-----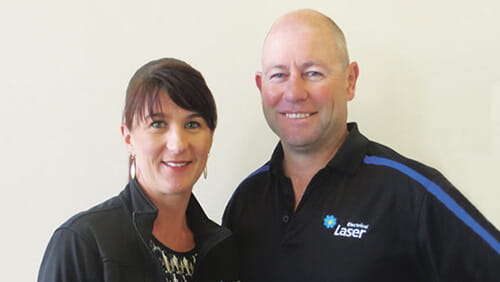 The company operates within structured divisions to ensure optimum skills, efficiency and service to their clients. With a total staff of over 50 and more than 40 vehicles and well spaced over the greater Canterbury region gives them the capability to complete any contract.
The head office is located on East Street in Ashburton where they have a large lighting and heating show room with all the latest innovations and ideas. The new Rolleston branch has state highway one presence and is co owned and managed by Zane Adams where he has an ever growing team working on projects all over the Christchurch City and surrounded areas. The other half of the building is tenanted by Laser Plumbing Christchurch West. Karl Doyle manages the Geraldine & Temuka branches where they also have a variety of Residential, Commercial Rural & Dairy projects.
-----
As the group of companies continue to grow and develop as market leaders in the electrical industry, Brent and Megan are totally proud of the dynamic, vibrant and energetic team which work together and have helped them achieve their award winning status including Electrical Member of the Year in 2007, 2009, & 2010, Ashburton Business Association Med/Lge Business of the Year in 2009 and 2009, 2010 Supreme Business of the Year Runner up, but their highest accolade was in 2010 being awarded the International Peter Bassett Laser Business of the Year a recognition they are very proud of.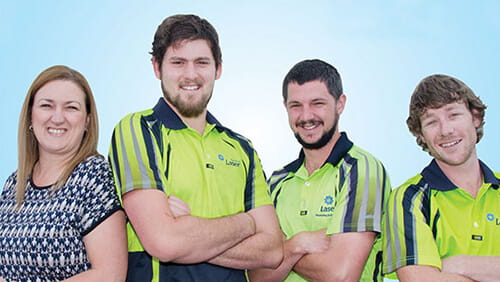 Laser Electrical Ashburton specialises in the following services:
Commercial

Domestic
Industrial
Maintenance and Servicing
Rural
Air Conditioning and Ventilation
C-Bus
Data Communications and Fibre Optics
Fire Systems Design and Installation
Heating
Home Theatre Audio and Automation
Intercoms Alarms and PA Systems
Lighting Designs
Motor Control Systems
Pumps Tanks Filtration and Irrigation
Safety System Design and Integration
Solar PV Systems
Thermo-graphic Imaging

24-Hour Call Outs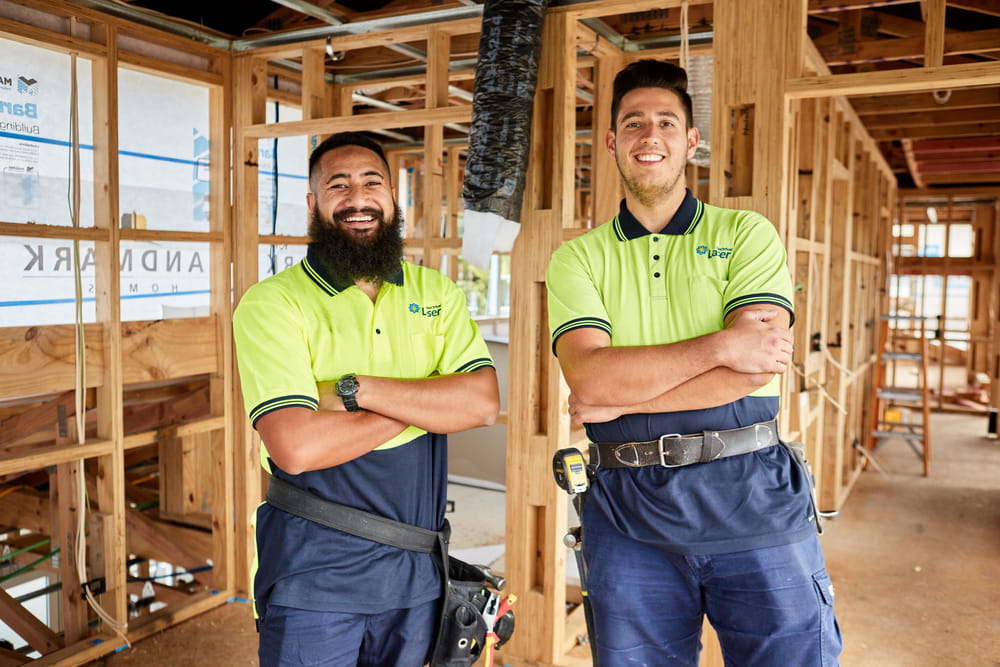 When you hire a Laser Plumber or Electrician, you'll receive our
'Totally Dependable'

service!
Timely delivery
Promise of care and skill
Appropriate work for customers' needs
Well-presented, professional employees
Ensure responsibility of material supplied
Honour manufacturer's guarantees
Meet and frequently exceed our customers' expectations
"Laser electrical were the main electrical contractor for the new EA Network centre and I would have to say that they have been one of the best operators I have ever had to deal with. The staff on site were amazing there was never any issue about carrying out work and they would always have an answer to problems if they appeared they also went well beyond what I have expected from a contractor and helped sort out wiring issues when needed. Sione and Josh need to be congratulated on their fantastic work ethic and problem solving ability. I would recommend Laser for any major project as they have all areas of the electrical areas covered."
"Brent's Team at Laser Electrical have been excellent to work with and were instrumental in delivering a building that the community of Ashburton can be proud of. We were impressed by their proactive approach and dedication and would have no hesitation working with them in future."
"You guys performed excellently and Sione was a pleasure to work with. So more than happy thanks. I found Laser to be proactive, efficient and their work of very high quality."
Find us
Laser Electrical Ashburton
726 East Street
Ashburton, 7700
New Zealand
Enquire now
Contact us with any question, booking request or quote.