20 Nov 2018
Welcome to Laser Plumbing Manawatu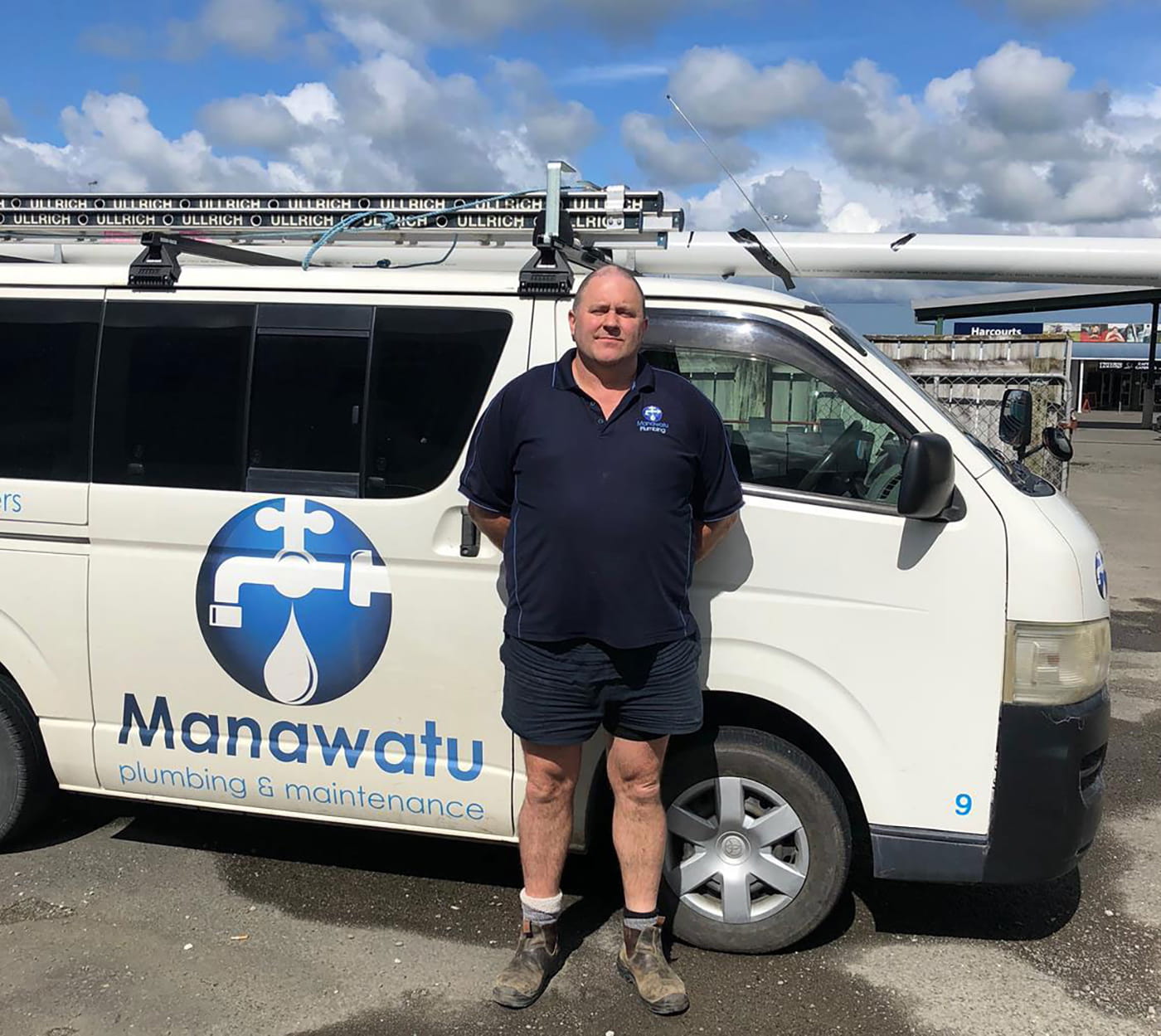 Alister Transom, Manawatu Plumbing & Maintenance has over 20 years in the industry and is our newest member to the Laser Group. Joining as Laser Plumbing Manawatu, Alister is now part of New Zealand's largest network of Plumbers and Electricians.
Alister started out in roofing, has worked in industrial plumbing maintenance, has worked across Australia and even developed a solar farm in Thailand before starting his own business 8 years ago.
"With the support & systems available through the Laser Group and the opportunity to network we will certainly benefit in terms of efficiency and how we run our business. We are looking forward to implementing the Laser Systems and have big ambitions to grow our business" said Alister.
Scott Carr, Operations Director for Laser Group New Zealand says "Alister is a great fit for Laser going forward. His drive and enthusiasm for his business and the industry is exciting to see. We look forward to working with Alister and his team to achieve his goals."
"Alister has a good reputation in the Manawatu region, which is why we've asked Alister to join the Laser Group. Alister's team offer service & maintenance plumbing, gas fitting, drainlaying, roofing and a whole lot more, so a great fit for Laser" says Justin Worsley, Business Development Manager for Laser Group New Zealand.
"The quality of the Laser Brand is one that I admire and has always inspired me. My motto is, be honest and do your best" said Alister. Please join us in welcoming Alister at Laser Plumbing Manawatu to the Laser family.
Laser Plumbing Manawatu